An adventure was brewing! Kyle and I got this crazy idea to drive to New Mexico this year instead of fly. We made plans with my sister to go to the International Balloon Fiesta in Albuquerque! Put it on your list right now, this is a must-see! Truth be told, I am still not great at flying, so this was an easy decision for me….or was it? Should we really drive across the country with a 5-year-old and 1-year-old? Before this trip, our youngest son Brooks had a maximum amount of time in the car set at 5 hours. We were determined to make this an adventure of a lifetime! Check out instagram for more photos: #VA2NM2017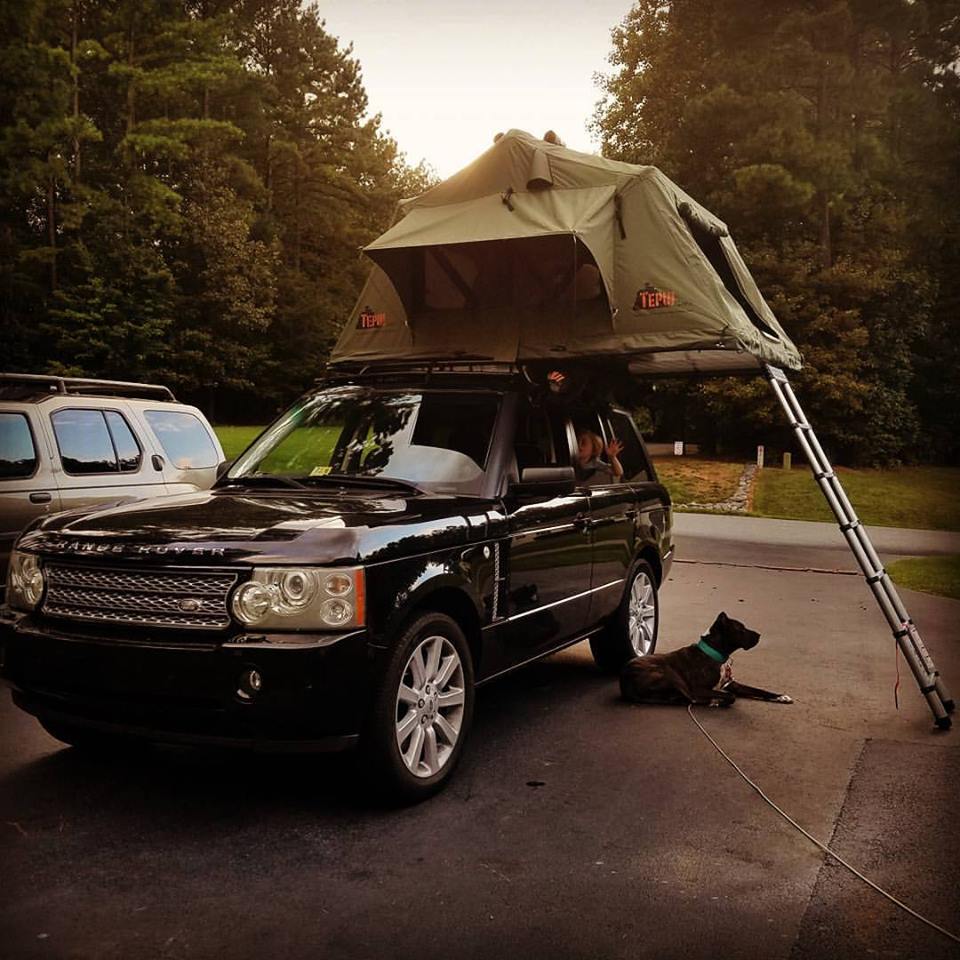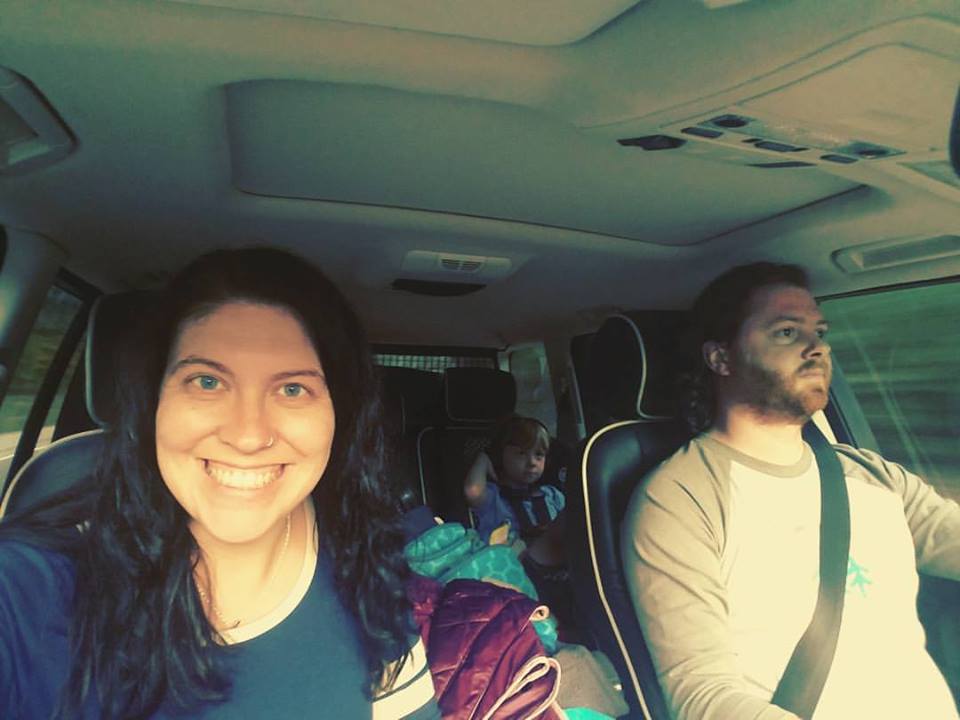 Our initial planning indicated that it would be at least 1,800 miles from our house in Virginia to Albuquerque, totaling over 3600 miles. We had to plan this carefully, but with plenty of wiggle room. This would be our first trip using our new Tepui Kukenam XL Ruggedized Roof-Top Tent. I like to camp, but I don't like to camp, ha! This tent was made for people like me! I love being in nature but hate sleeping on the ground. I love the fresh air sitting outside in front of a campfire all night but want to sleep without worry about bugs and wild animals. Being on top of the roof of our vehicle is a fun view for all of us! Thankfully, the rooftop tent would give us the capability of keeping our plans structured while being able to switch things up last minute without spending tons of money. The freedom to make changes throughout this trip was worth its weight in gold and we did plenty of it.

Our first stop was Yogi Bear's Jellystone Park in Nashville, TN. I had high hopes that giving the kids a fun place to start our trip would keep their spirits up if they got sick of being in the car. It was the longest stretch of driving on the whole trip. Unfortunately, Hurricane Nate was determined to destroy our plans. Well played, Nate. We intended to stay at Jellystone for 2 nights. After pouring down rain the entire first night, we packed up, headed to Memphis and got a hotel to dry out! Less than 48 hours into our trip, and we already had to switch it up! At least we found some amazing BBQ at Corky's.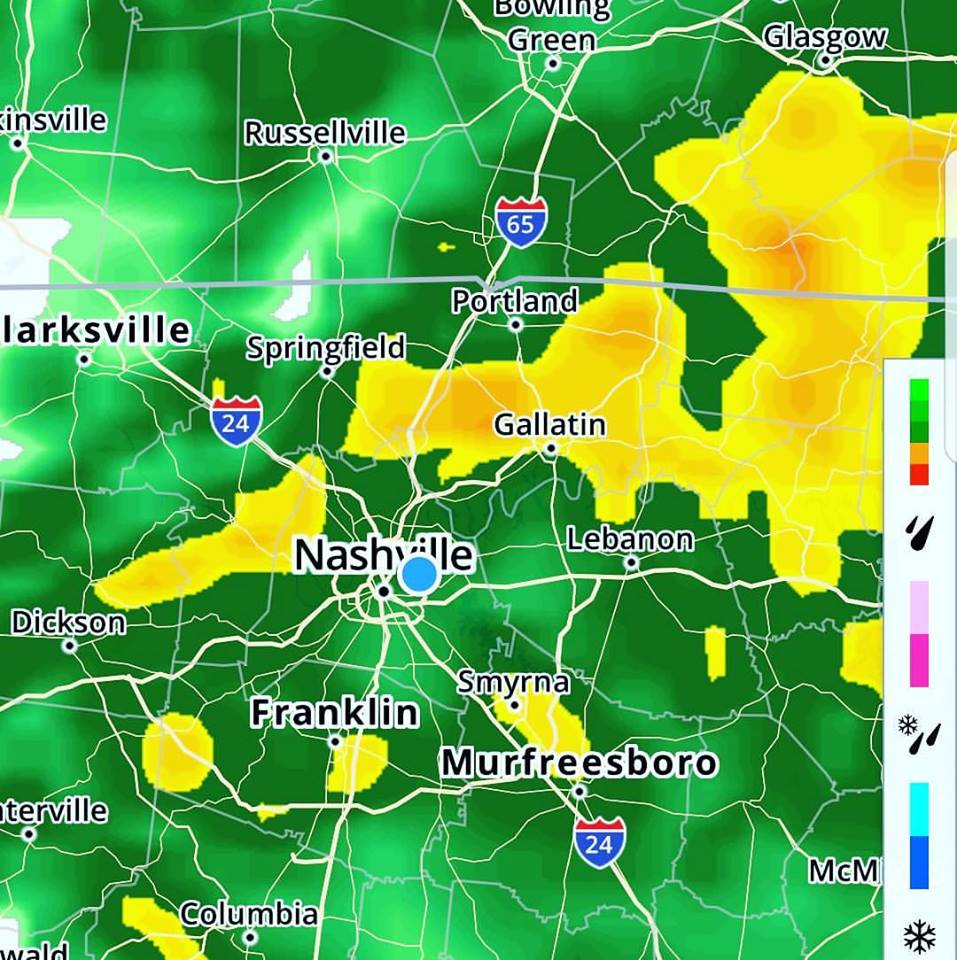 We got much more than we bargained for in Arkansas! We stayed at the KOA near the National Park. The town of Hot Springs is a vibrant little town. We got some great breakfast and headed up to the park to do some hiking. Hot Springs National Park was beautiful until a snake crossed our path and got angry about it. He crossed over the trail right in front of us. He raised up, started shaking his head and coming toward Kyle. We were just far enough back that he continued this agitation but kept moving without making contact with anyone. After that, we were all a bit nervous to continue hiking. We hightailed it back to the car and thought it may be a good time to head up the mountain tower to get a unique view of the area. Which was the first of 3 tall attractions we climbed on our trip!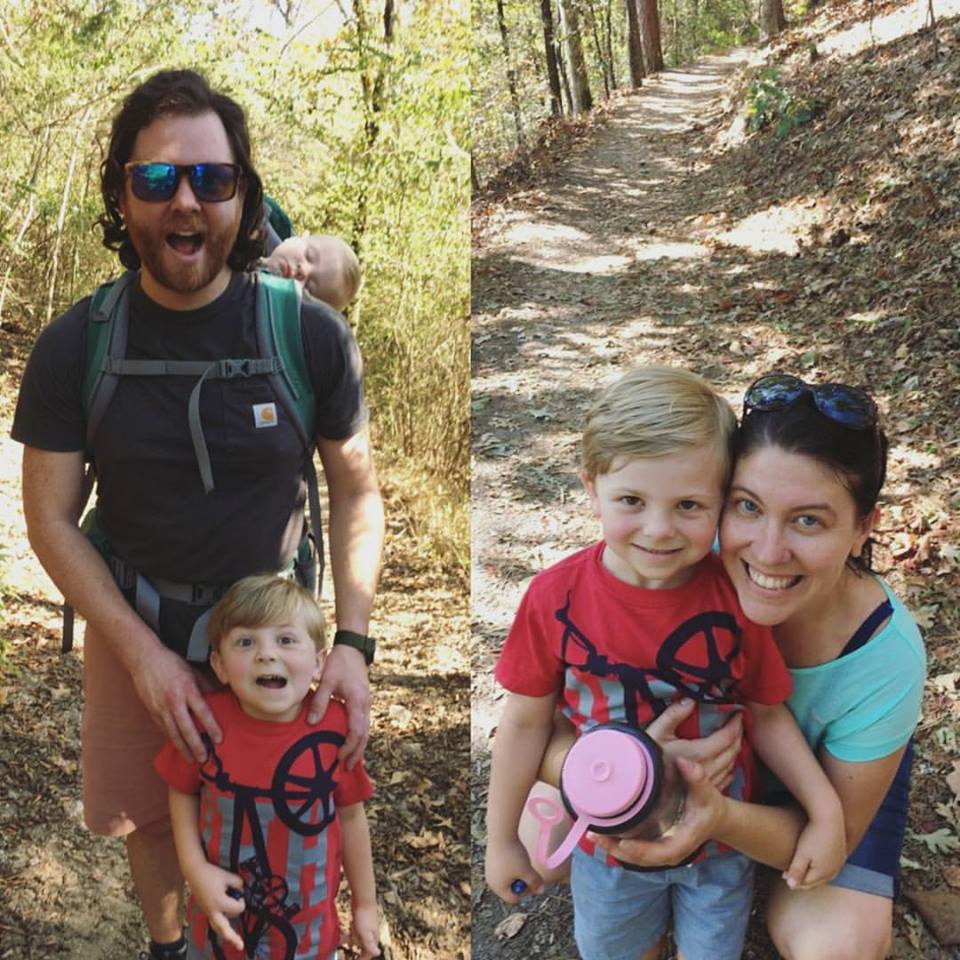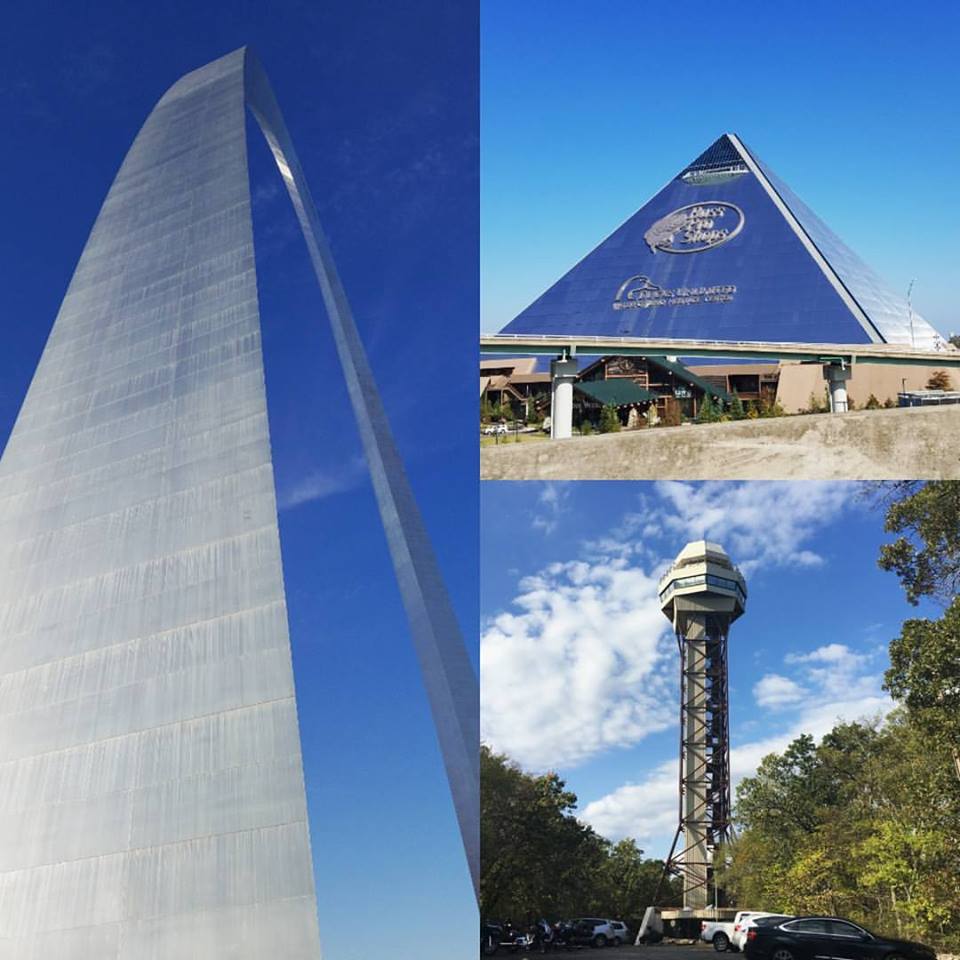 Next stop: Little Rock, Arkansas! Kyle and I have visited Little Rock before. We didn't stick around long but loved the downtown area where we could shop, eat a nice lunch and stretch our legs before getting back in the car.
We did a lot of driving from Little Rock to Oklahoma City, then onto Amarillo, TX! We were nearing the end of our trip out. Amarillo is just 4 short hours from Albuquerque! We opted to stay in Palo Duro Canyon thanks to a friend's recommendation. It is nicknamed "Coyote Canyon" for good reason. We did a small hike upon our arrival and then made a campfire to finish the evening. I'm pretty sure I got NO sleep. It was a cool night. We heard coyotes echoing up and down the canyon the entire time. Around 2 AM we woke up to a yipping noise just outside of our tent. Kyle tried to talk me into thinking it was a lost dog. (insert eye roll here) All I can say is that I was never more thankful for the rooftop tent! 
We finally arrived at our destination in Albuquerque! We planned to spend a long weekend near the Balloon Fiesta site and then continue North to my sister's house for the remainder of our visit! We chose a Marriott hotel in the neighborhood of ABQ Uptown. This was a great location to catch the bus at the mall across the street so that we didn't have to worry about driving to and from the Fiesta grounds.
There is a full week of events including dawn patrol, evening balloon glows, special shape rodeos, and the mass ascension. This entire event is so enchanting, I really must let the photos speak for themselves.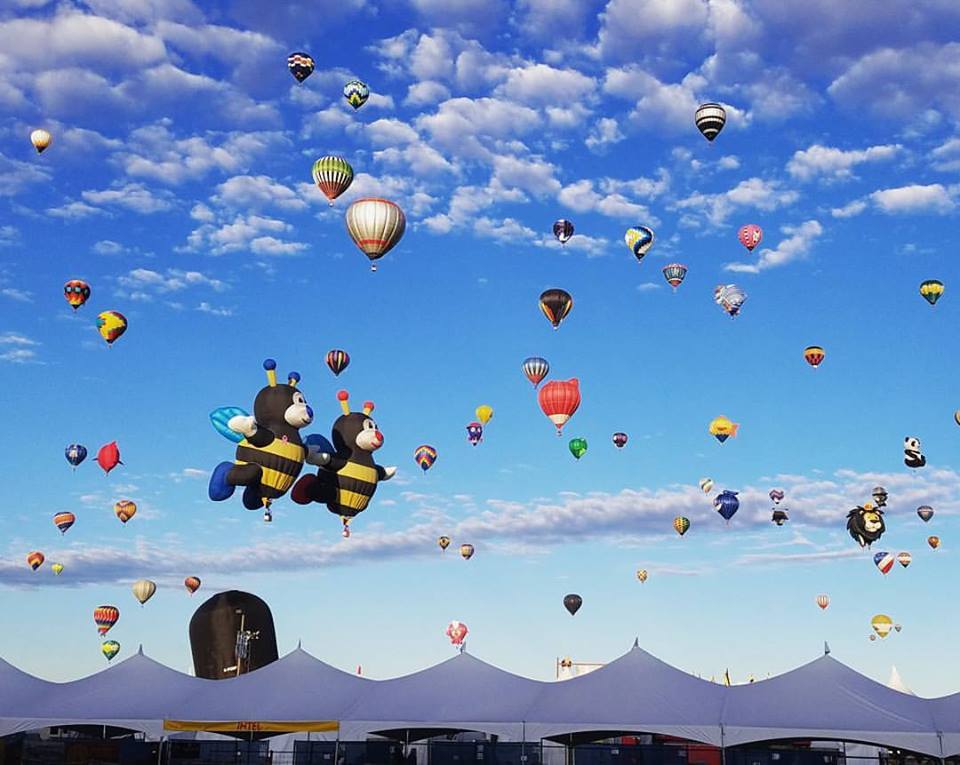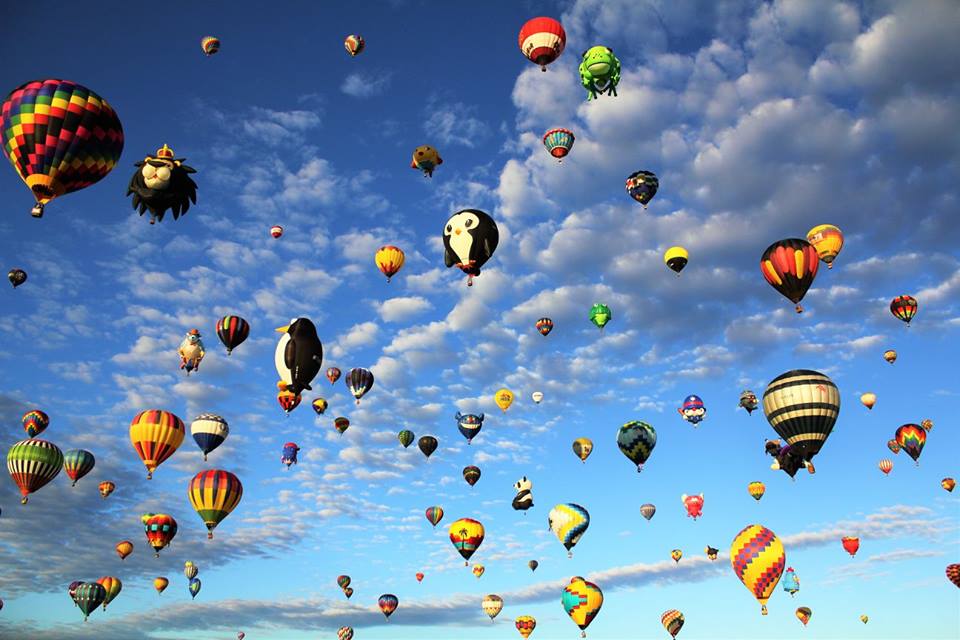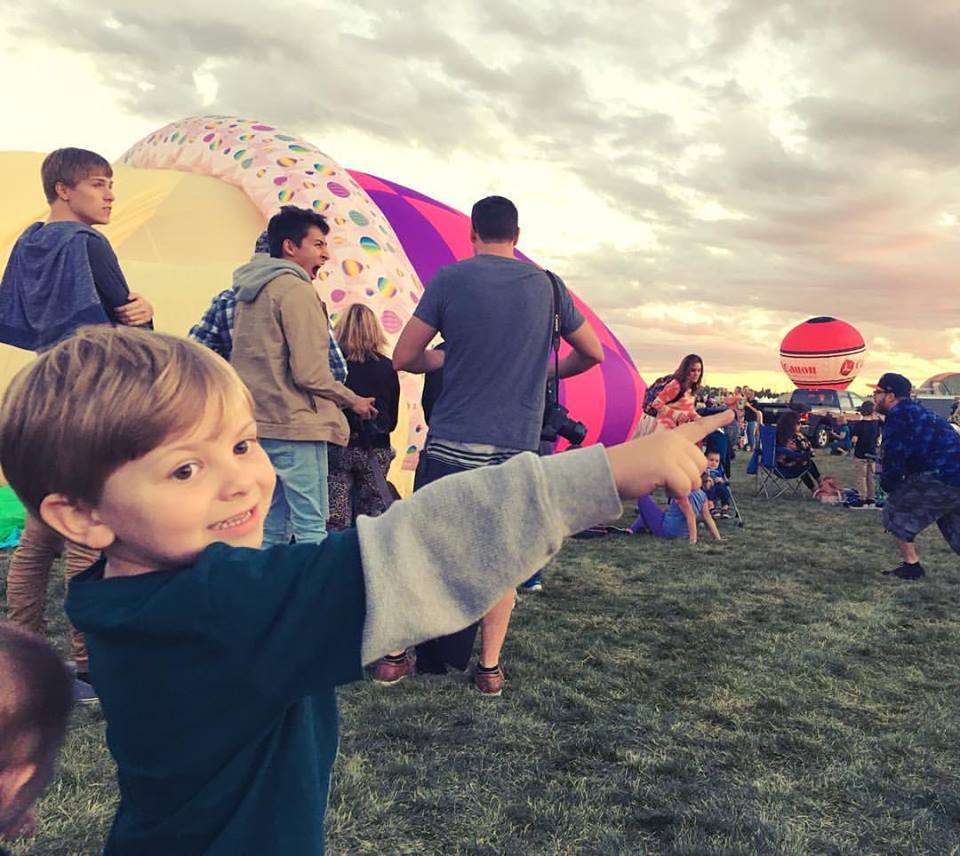 Tickets for the 2023 event go on sale April 7th!
A few thoughts if you plan to visit the Fiesta:

Tickets go on sale well in advance. While the General Admission tickets don't typically sell out, you should still get them as soon as you plan to visit, along with your park & ride tickets, hotel reservations, and flights. You must purchase your park & ride tickets in advance online. There are no ticket sales at the buses. Having everything printed out beforehand makes the whole process much smoother.
General Admission tickets are good for any session any day. The Fiesta has morning and evening sessions. Consider buying a few days worth of tickets due to the fragility of the skies. The weather for Ballooning must be near perfect or they can't fly. This is for the safety of the pilots, riders, and spectators. It is easy to become frustrated with having to rely on the weather so closely. While some years are better than others, there are usually a few sessions that get canceled during the week. Your ticket can be used as a rain check for general admission if a session has been officially canceled. The Balloon Fiesta staff communicates very well via social media during the events. Check before you leave your hotel every single time no matter what the sky looks like.
Be sure to take chairs or blankets so that you can have a place to sit! They do have bleachers and picnic tables around but they fill up quickly. Plan to go through a security checkpoint. You will spend a few extra minutes being checked if you have large bags with you.
Wake up early and get to one of the mass ascensions! Check the schedule on BalloonFiesta.com to see when these occur.
I implore you to add this to your bucket list. It is a one-of-a-kind event that you will not regret!  When asked, I struggle to find the words to explain the Balloon Fiesta. An amazing number of pilots and their balloons come from across the world to spend a week celebrating this way of life. It is truly spectacular! If you are feeling adventurous, you can book a sunrise or sunset ride with the Rainbow Ryders!