With just a few weeks notice, I did it. I booked our plane tickets to Prague and actually lost sleep over it. It was the farthest we have ever traveled from home and the most expensive plane tickets we've ever purchased. I had SO many excuses and so many reasons to say no but I am SO thankful that we went! We have been on work trips with Kyle before and I'm never quite sure how much time we will get to spend with him. He typically has an itinerary laid out but things pop up, meetings run long and last-minute dinners are to be expected. So all I thought was "a foreign country with 2 kids alone? Yikes!" We added 4 days to our trip ahead of the time that he needed to be there so we could spend time exploring with him! That helps me gain confidence in the area enough that I can manage the kids on my own for the rest of the trip. It is also nice for Kyle to be able to explore the cities he works in, instead of just sitting in an office or conference room the entire time.
While I could write a book about our 10-day trip, I decided that a list of highlights would work well for a destination like this. Of course, everything on the list is kid-friendly and many of them I did solo with the kids! Be sure to check out all of our photos #praguethehableway2019!
These are 10 great places to visit in Prague, Czech Republic:
1. Prague Castle
When you research things to do in Prague, the Castle will be at the top of the list. It deserves that number 1 spot! It is the most beautiful & historically significant monument in Czechia. The sheer beauty and magnificence of this landmark brought me to tears on more than one occasion. It is one of the largest castle complexes in the world at 45 Hectares or approximately 111 acres. We entered St. Vitus Cathedral first. Immediately, we both felt awestruck by the architectural detail and the powerful imagery in the sculptures and statues. The gardens and other buildings on the grounds are truly a sight to marvel as well. You could spend an entire day walking around the complex and adjacent gardens so be sure to set aside at least a few hours for this!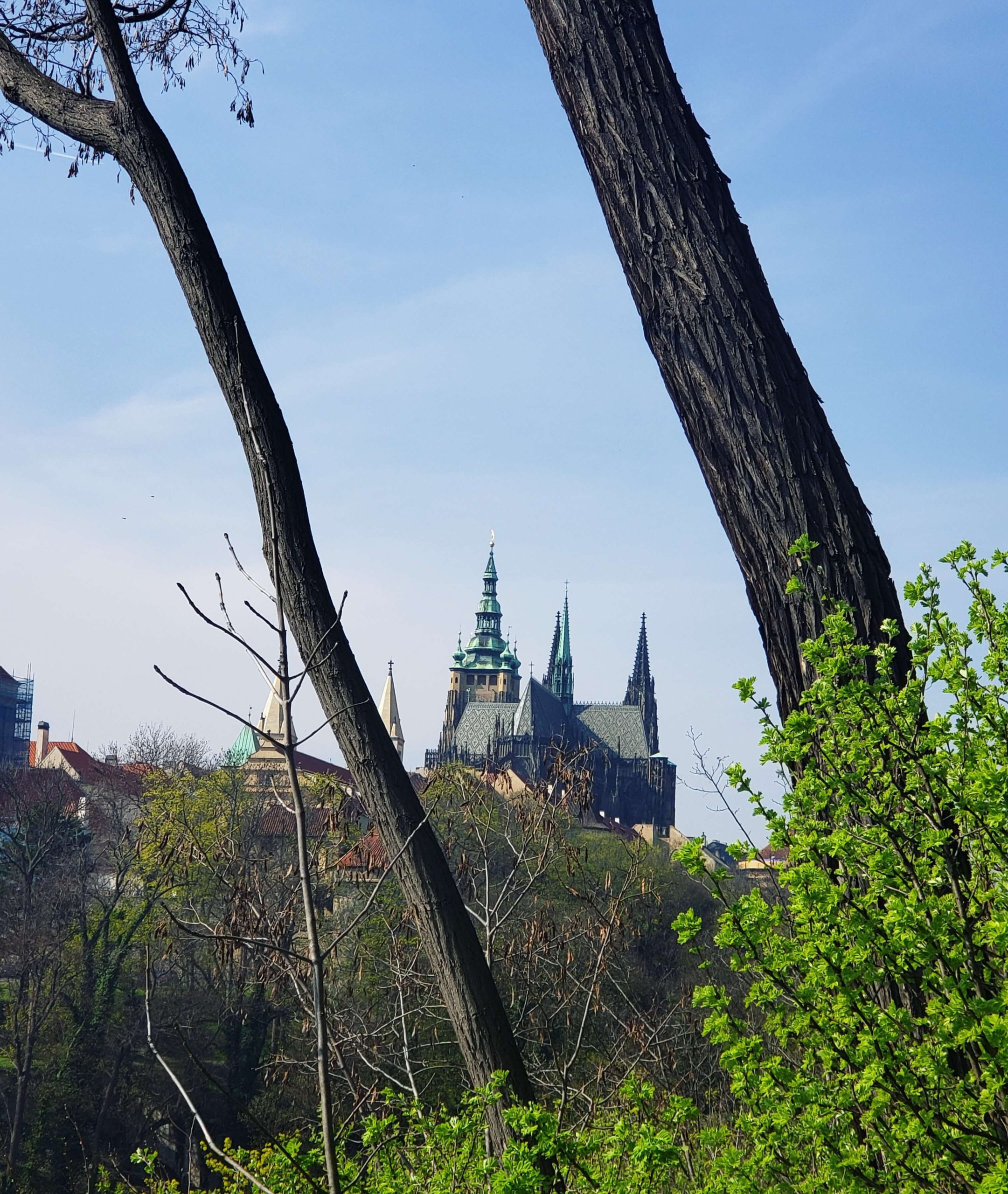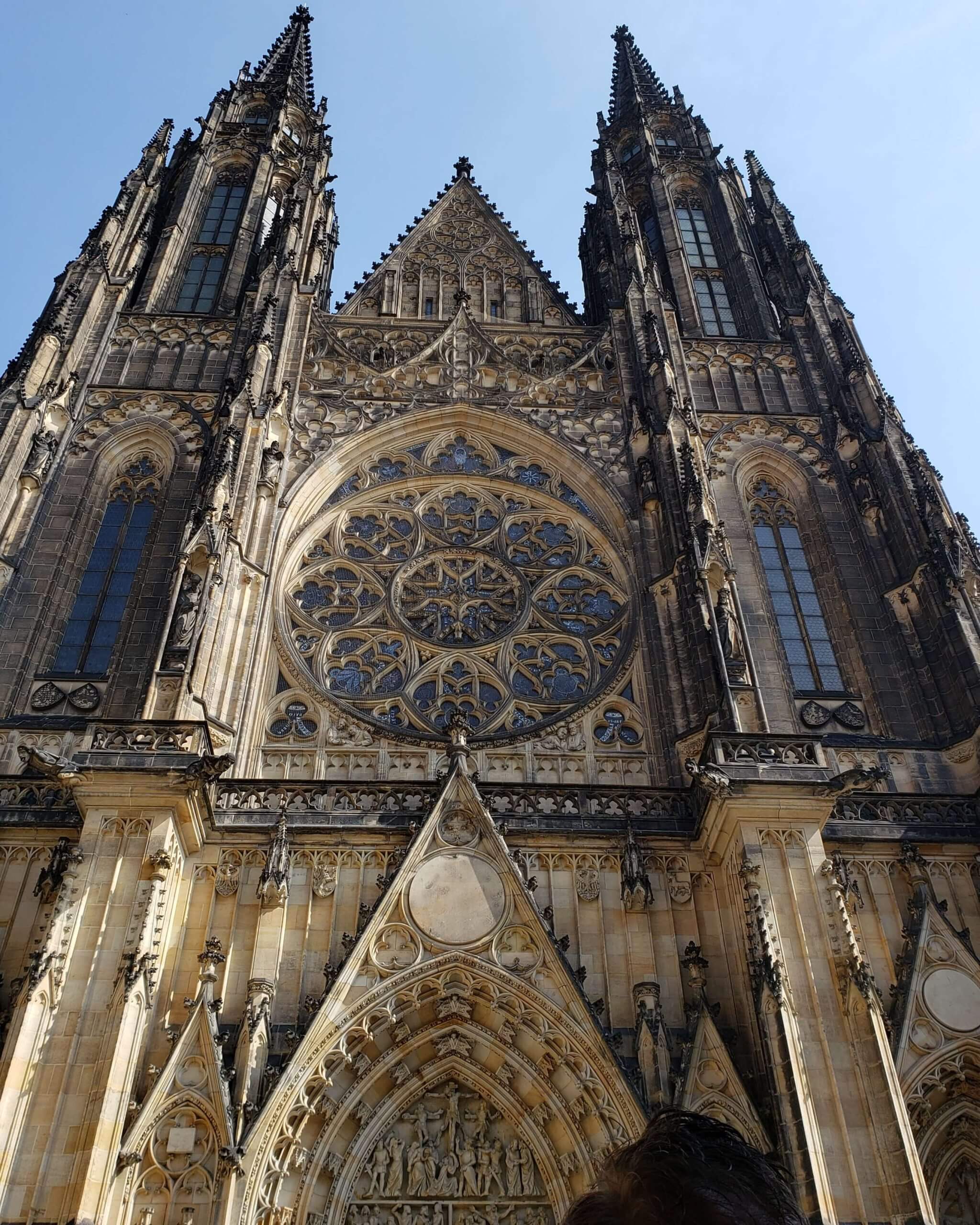 2. Easter Market in Old Town Square
Our arrival in Prague happened to coincide with the annual Easter Markets in the city. The largest of the markets are at Old Town Square and Wenceslas Square. The crisp air and smell of hardwood smoke was familiar and inviting. There were beautiful displays of hand-painted eggs, wooden art and other unique Czech specialties. You could choose from a variety of vendors serving delicious food and drinks while listening to the daily entertainment. One drink you must try is the svařené víno or hot wine. This is a delicious mulled spice wine perfect for the cooler weather! Another must-have is "Trdelnik". It is a thick, rolled pastry filled with ice cream or other sweets. Though you can get Trdelnik anytime, there were quite a few extra vendors scattered throughout the square over Easter. Not only is it delicious, many vendors have the dough rolling machines outside for you to see the the whole process! The Easter market brings a bright, festive feel to Old Town Square.
Bonus: We bumped into Scott Foley and his family there! They were residents of Prague during "Whiskey Cavalier" filming!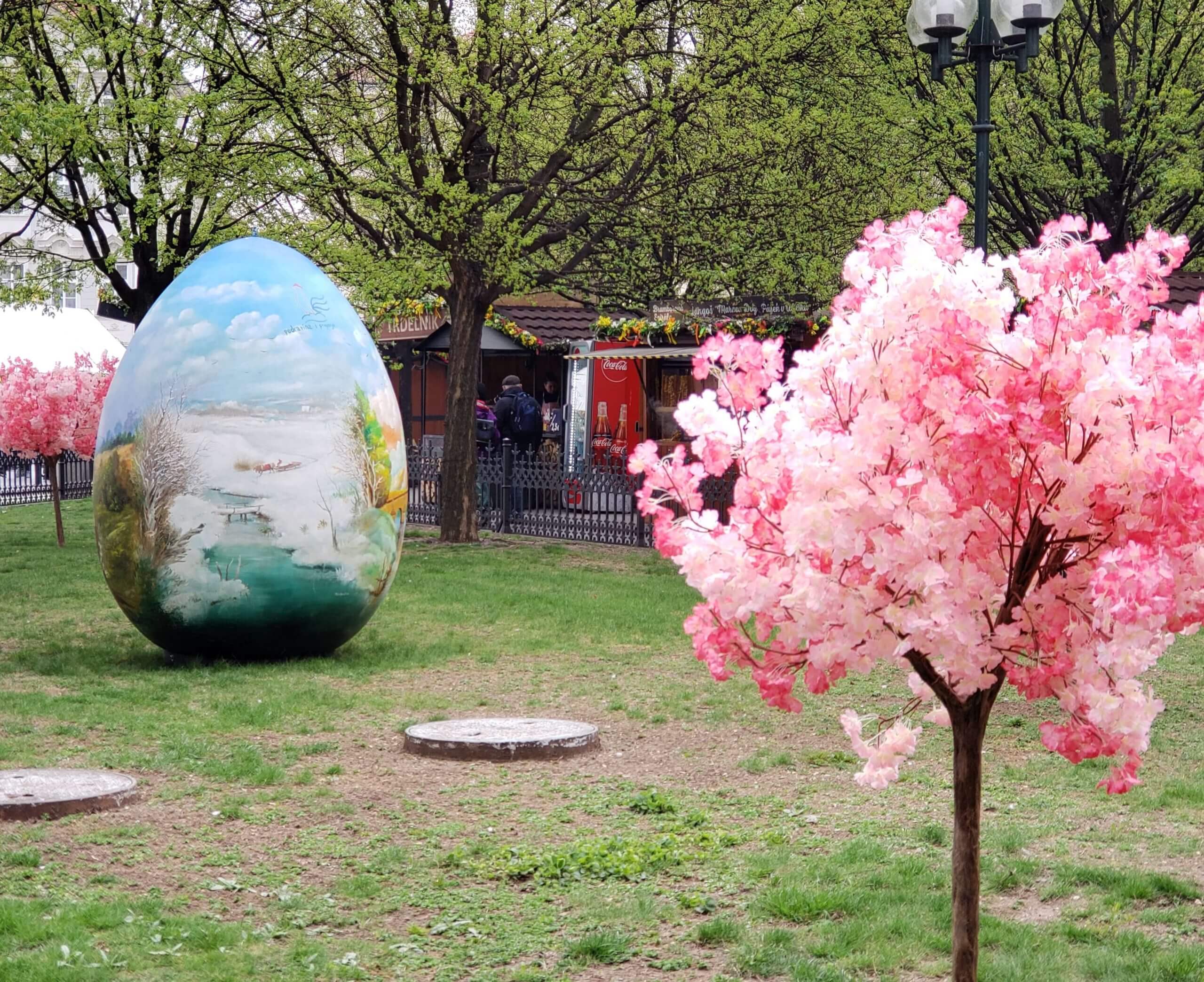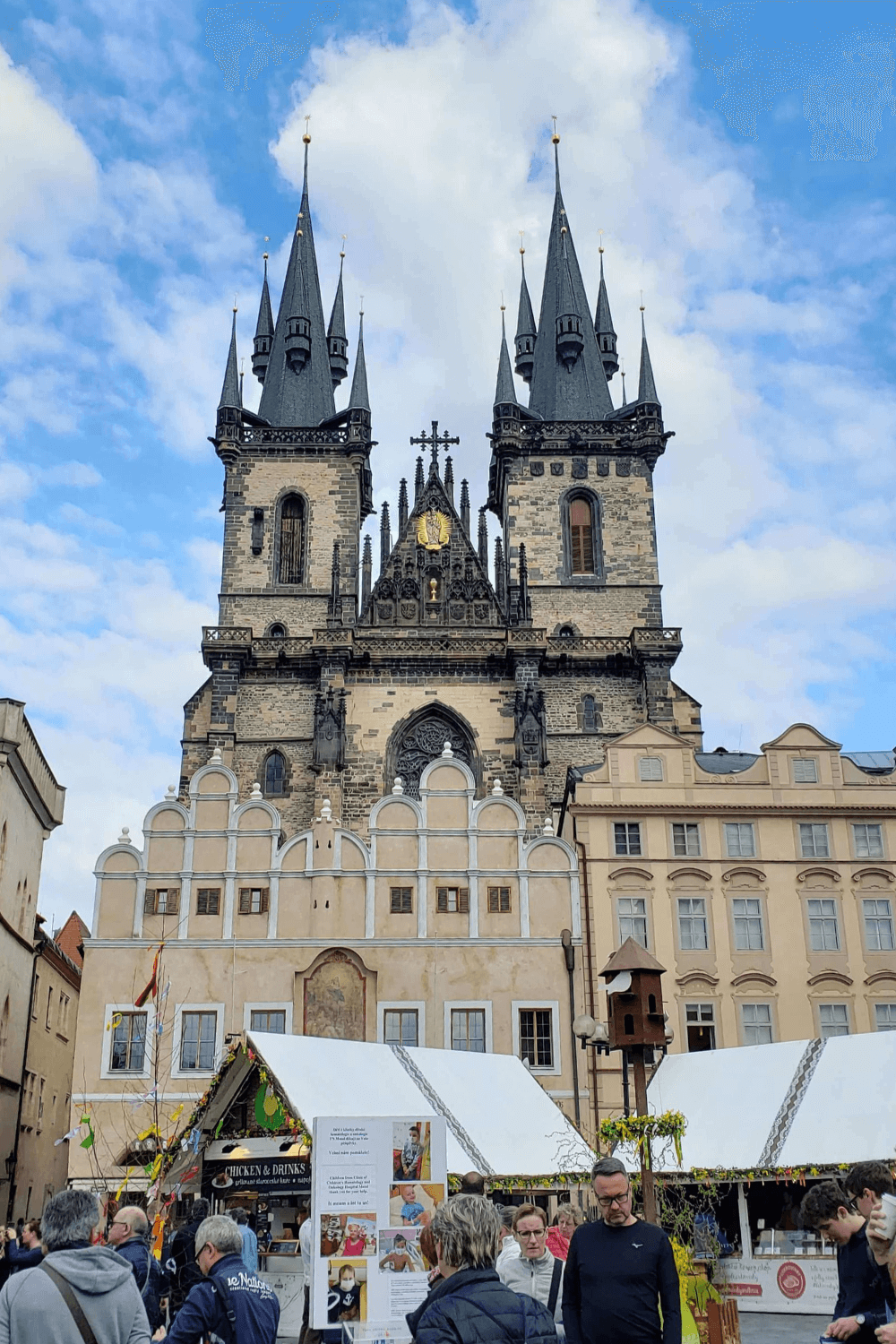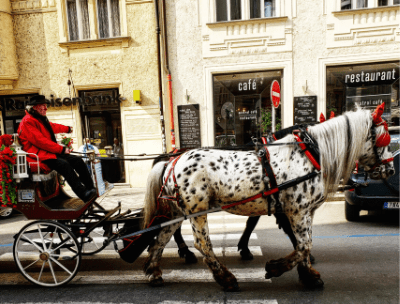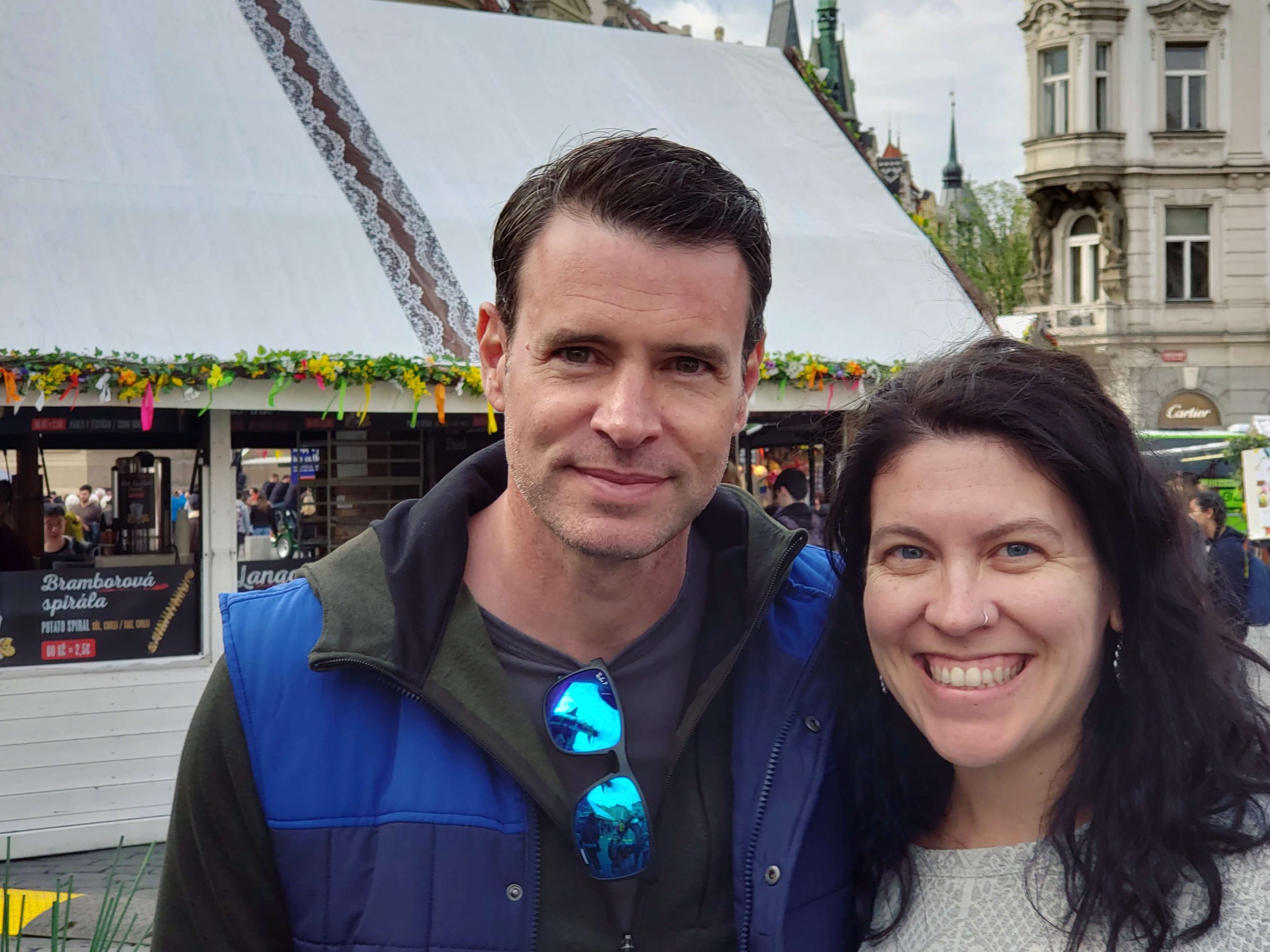 3. Zoo Praha
Before arriving in Prague, I searched for kid-friendly things to do. The Prague Zoological Garden, also called Zoo Praha was at the top of the list! This zoo was rated the 5th best zoo in the world by Trip Advisor. It is in Prague 7, a bit further out of the city than the other destinations on my list but well worth the trip. Though they have plenty of amazing sections at the zoo, one of my favorites was the Indonesian Jungle. To create something this elaborate must have taken a long time!
I am sure to do my research before visiting any zoo. The Prague Zoological Garden is credited with helping save the Mongolian Wild Horse from extinction. They also house over 130 threatened species. I felt confident that they were providing a thriving atmosphere for these animals while educating the public.
There is a magnificent playground area for the kids to play near the southern entrance of the zoo. This is the perfect place to sit down and have a snack while the kids run off a little more energy!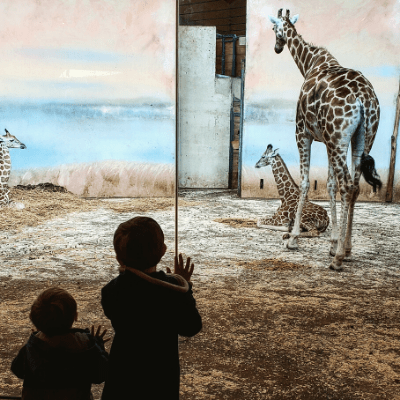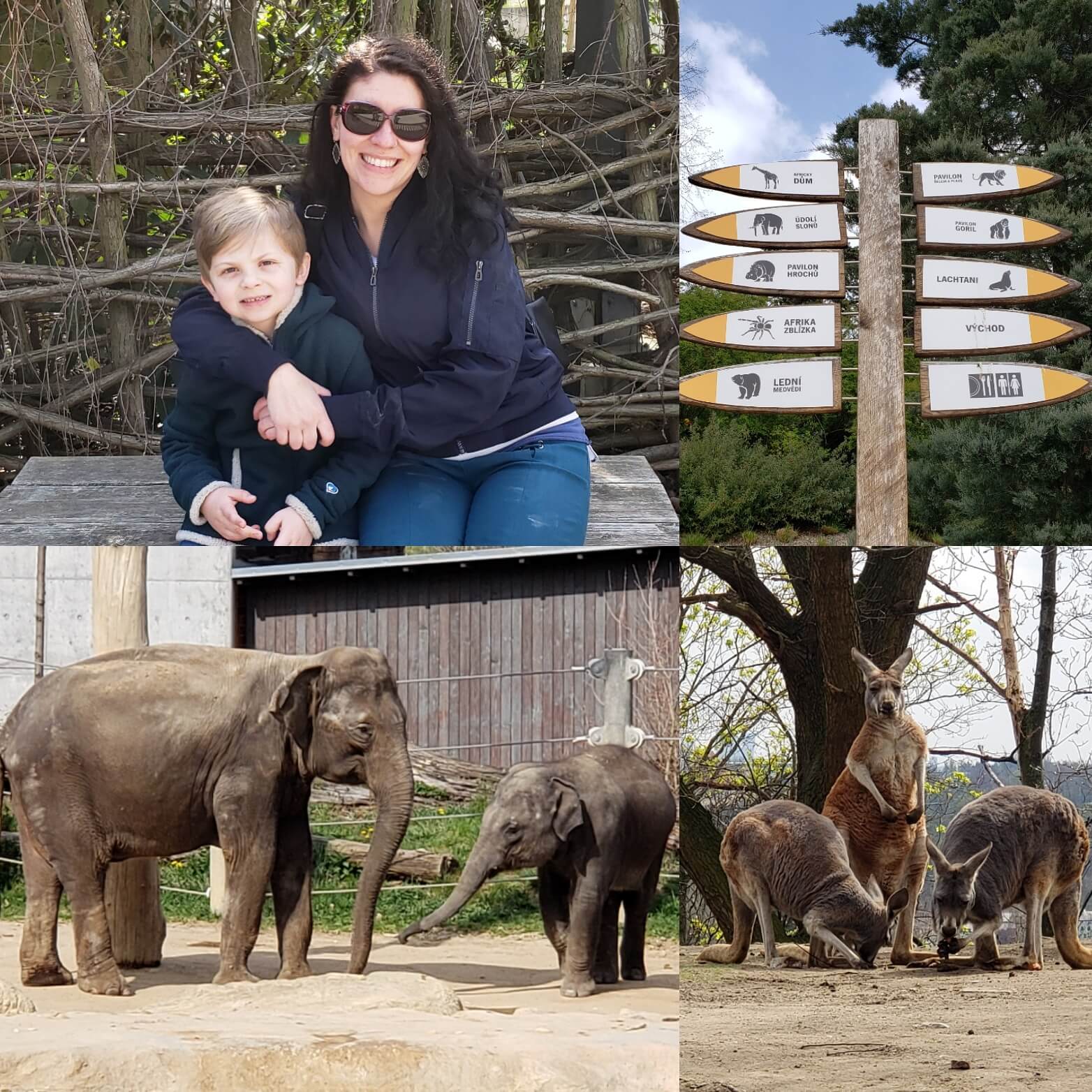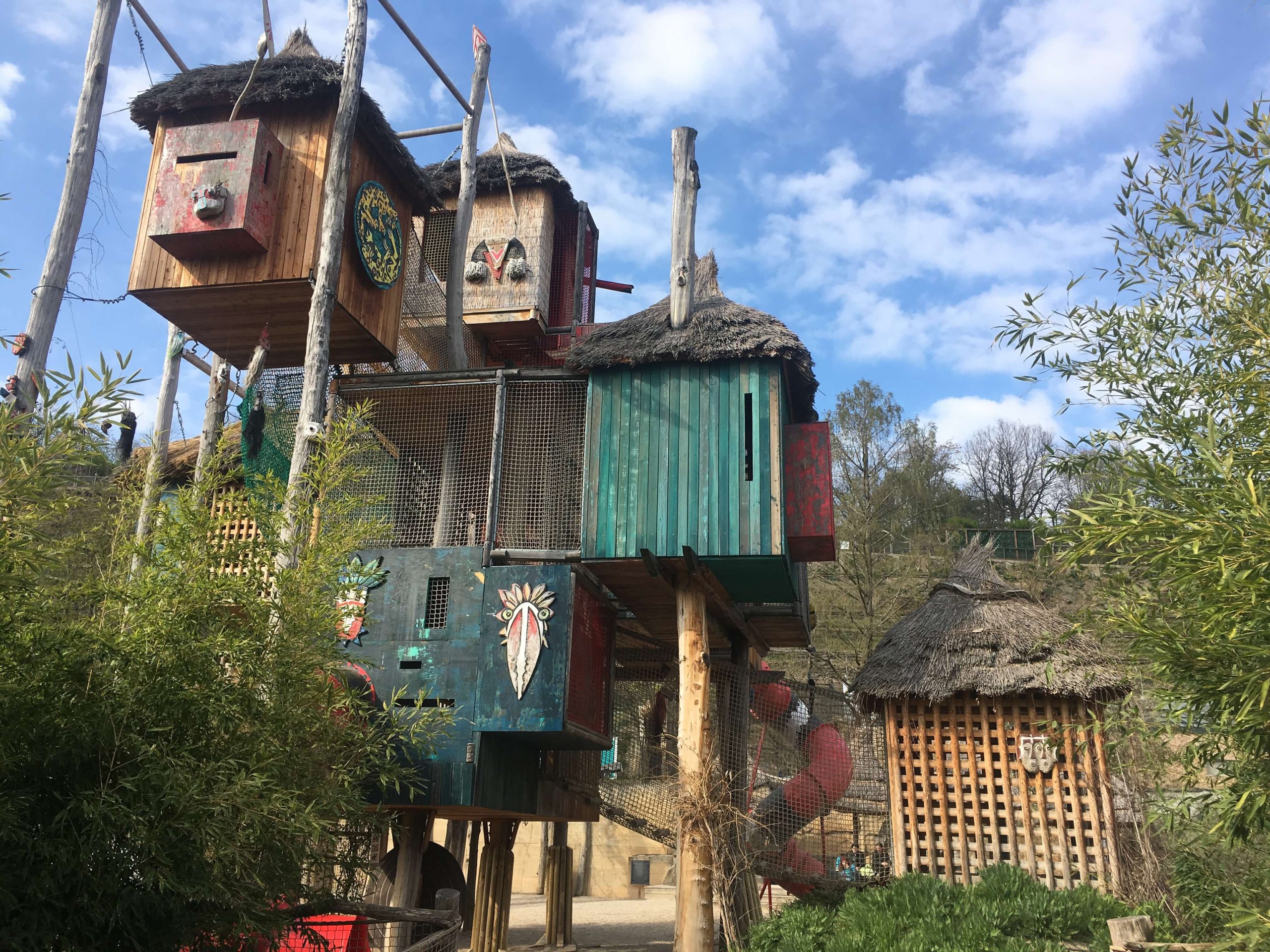 4. Charles Bridge
The Charles Bridge is an incredible pedestrian bridge that crosses the Vltava river in Prague. Up until 1841, it was the most vital connection between Prague Castle and Old Town. It was built as a replacement to the Judith Bridge that was destroyed in a flood in 1342. The Charles Bridge has also seen its fair share of damage. It has gone through quite a bit of restoration over the years and more repairs were in progress when we were there in April 2019. They appear to be doing it slowly, not to take away from the experience of being on the bridge. There are quite a few vendors scattered across, selling artwork and trinkets. There are musicians and other performers too! Interestingly, the 30 baroque style statues of Saints and Patron Saints lining the bridge are replicas! The real statues are now in the Lapidarium of the National Museum in Prague.
 This bridge is a quintessential attraction to visit in Prague. It has beautiful views in all directions, definitely worth a visit!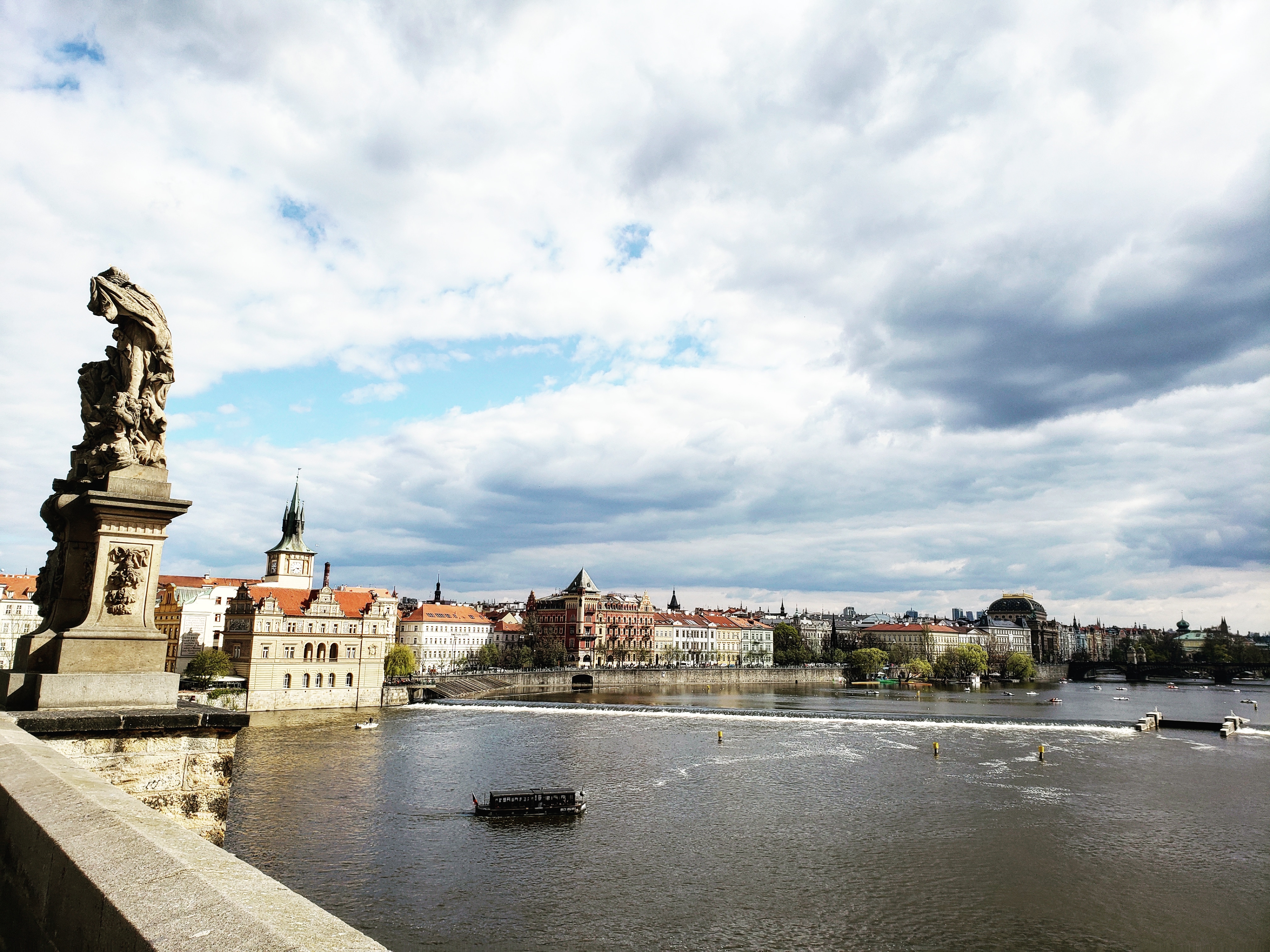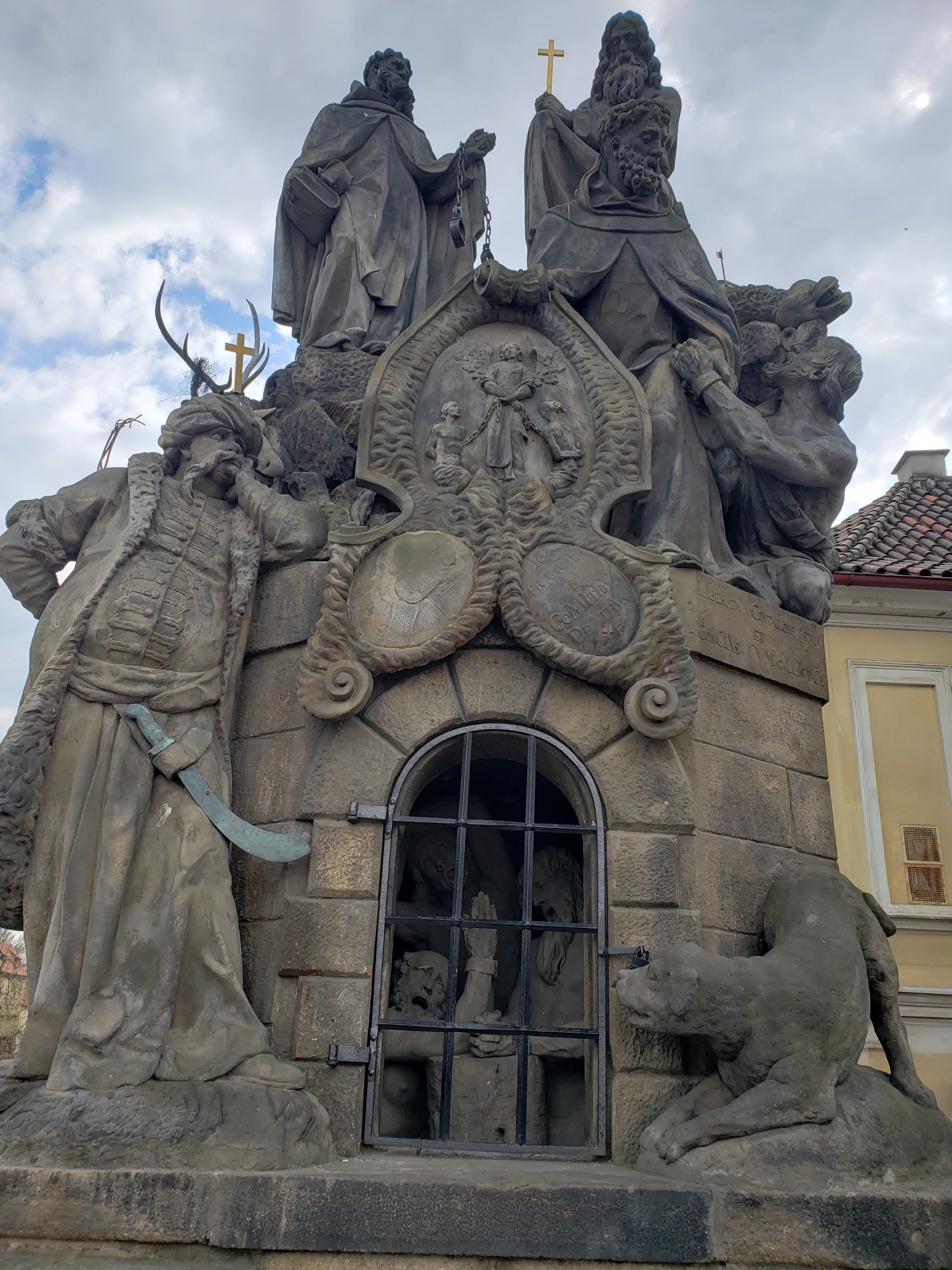 5. Astronomical Clock
Located inside of Old Town Square is the mystical Astronomical Clock. It was first installed in 1410. It is the 3rd-oldest astronomical clock in the world, and the only one still in working order! It is located in Old Town Square on the wall of Old Town Hall. At the top of every hour, everyone crowds the clock. I have to admit, the first few times I stood there looking at it, I didn't realize what exactly it was doing. Everyone marveled at it… I thought just because of its size and beauty. It turns out there are many moving parts to this amazing clock and it took watching it about 5 times before I figured it out, ha! The motions that the clock goes through each hour is elaborate and amazing to see. Sit outside at Oliva Verde, a restaurant right at the base of the clock. Grab some of their delicious pizza and a beverage. The boys and I ate lunch there every day that Kyle was working! You can watch the clock right from your seat if you sit on the outer section.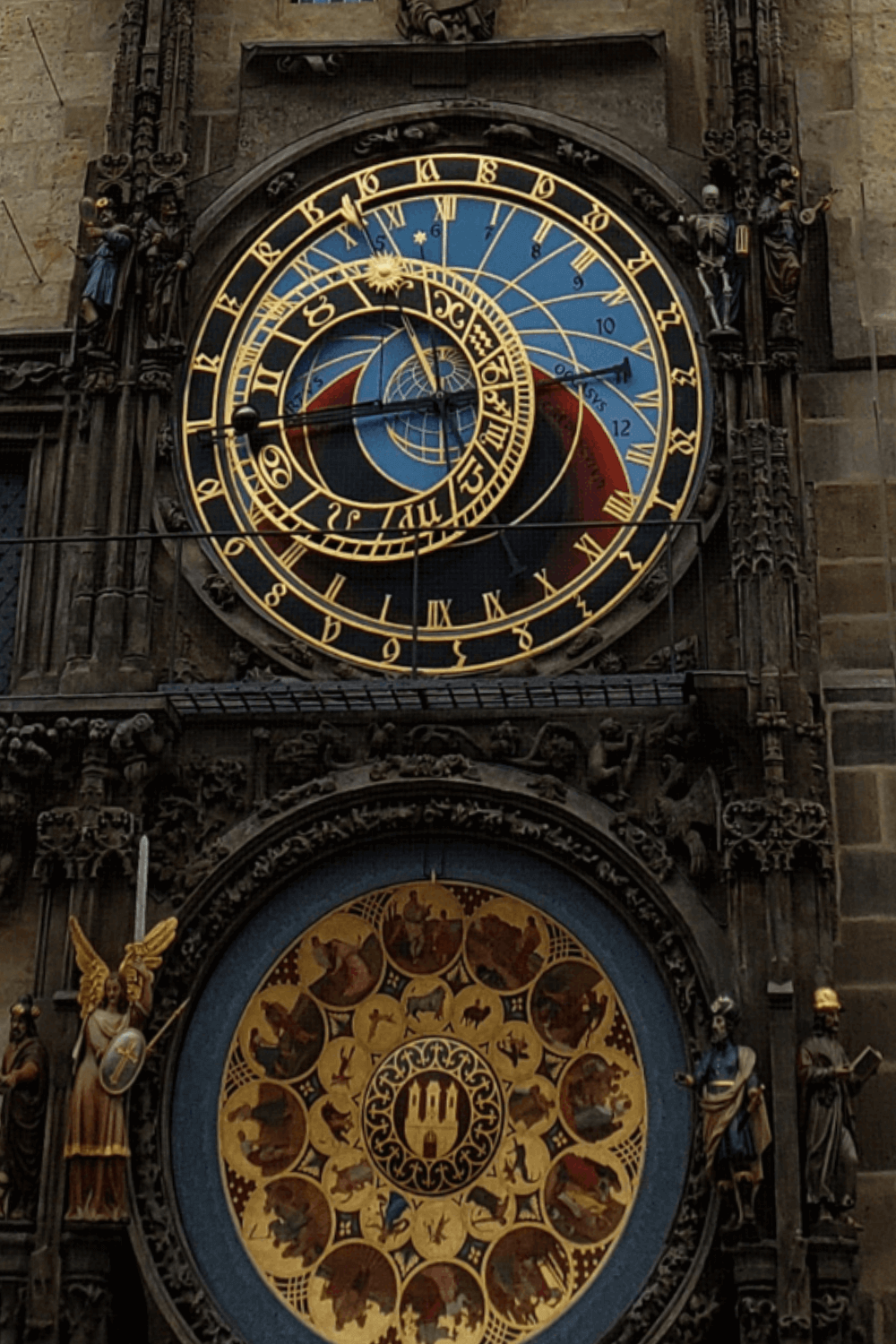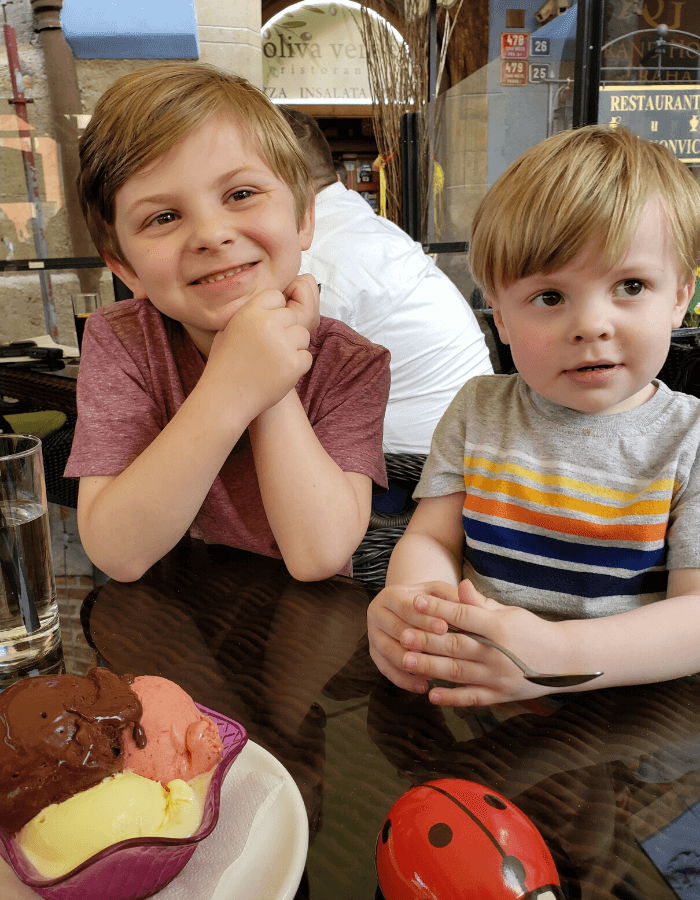 6. The Gallery of Steel Figures
One of the days that Kyle was working, I felt brave enough to traverse the city with the boys. I may or may not have had a latte and wine at the same time before lunch but I did manage to succeed at navigating public transportation without getting lost! One of the places we happened upon was the Gallery of Steel Figures. The first time we passed by, I simply took a photo of Asher in front of one of the figures outside of the door. When sharing the photo with Kyle later in the day, we were so intrigued that we had to go back. We went in this time and it was well worth it.  This place is full of incredible works of art… including real cars that you can actually sit in! I'll let the photos speak for themselves.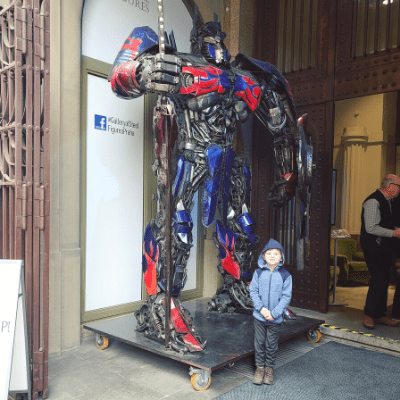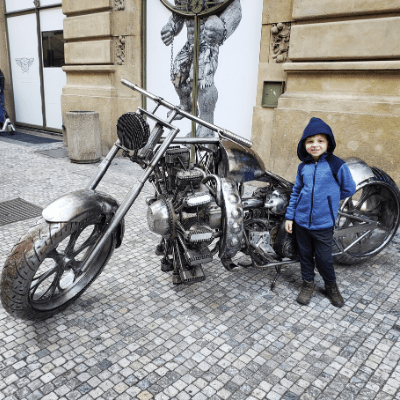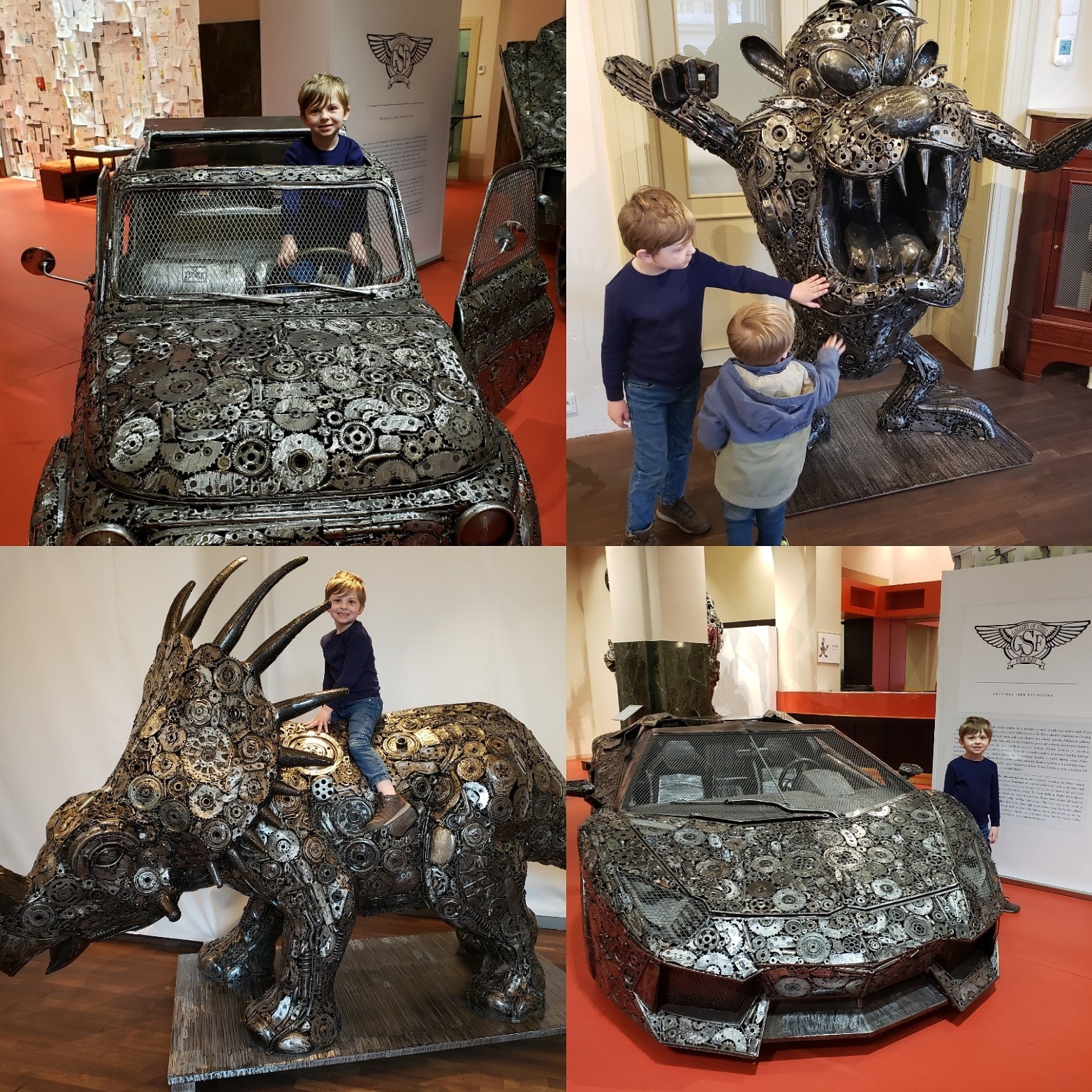 7. Vyšehrad Castle Fortress
I wish I had discovered this gem before the last night of our trip. We didn't have much time to visit and only saw about 10% of the grounds. It has a beautiful panoramic view of the river and the city. It is home to many significant architectural wonders including the Basilica of St Peter and St Paul and the Rotunda of St Martin, which is one of the oldest surviving buildings in Prague. I am thoroughly looking forward to revisiting this part of Prague!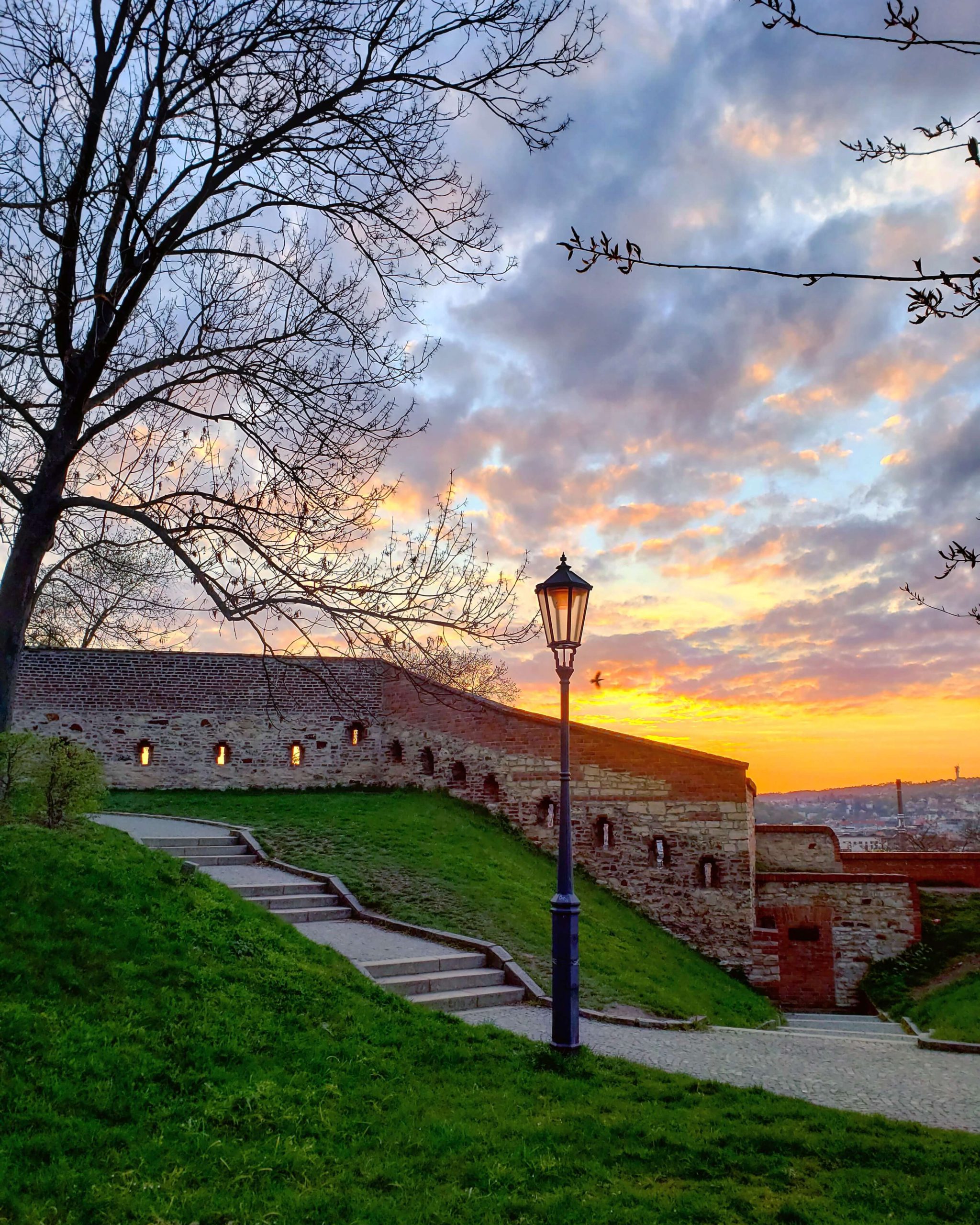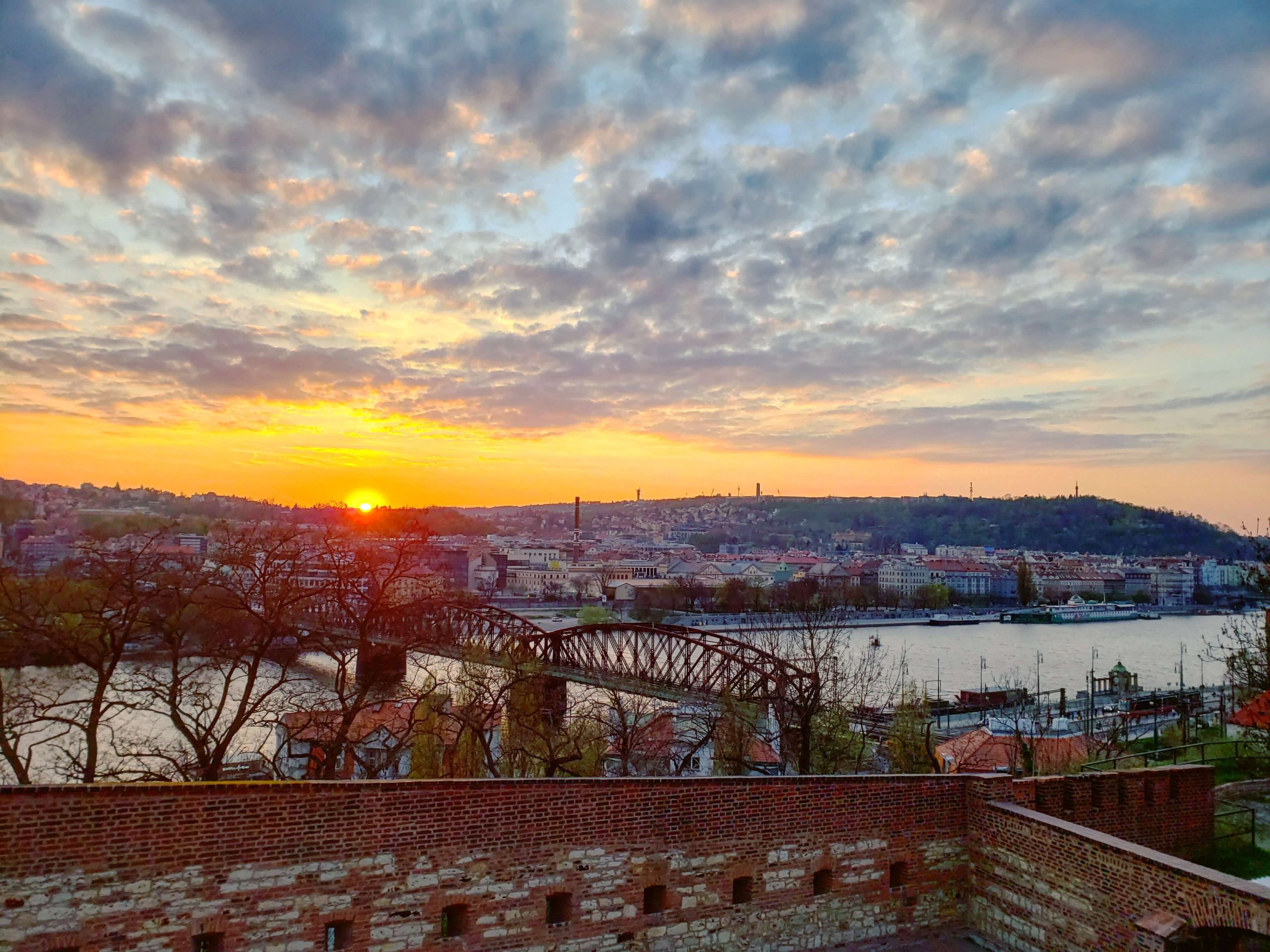 8. River Walk (Prague 2)
The River Walk in Prague 2 is great for runners, bicyclists and anyone looking for a relaxing stroll along the river. It begins near the Vyšehrad railway bridge and goes to the Manes Gallery. There is a cafe attached to the gallery that has delicious coffee, macarons and ice cream. We stopped there every day! The river walk has plenty of boat bars to stop and get a beverage. This is a gorgeous place for sunset.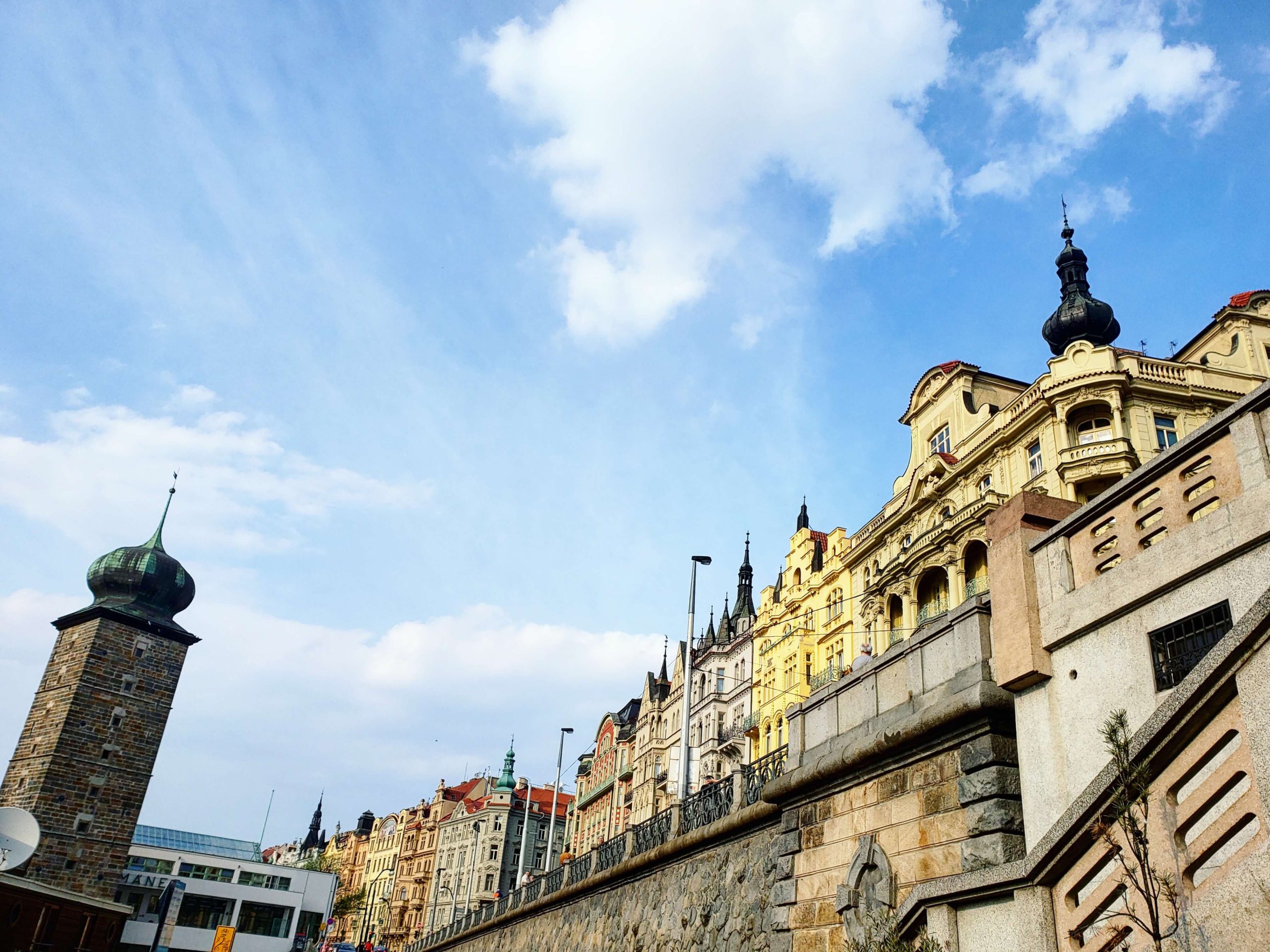 9. Letna Beer Garden
If you want to feel like a local, head North across the river to the Letna Beer Garden! It has a beautiful view of the city. The relaxed vibe and local language will make you feel right at home here. This is where we learned "gas or no gas" meant still or sparkling water. The Beer Garden is right next to a large open grassy area for the kids to play. It has a path with benches the whole way around it. There was plenty of space for everyone. It is an easy, relaxing place to enjoy the beauty that Prague has to offer.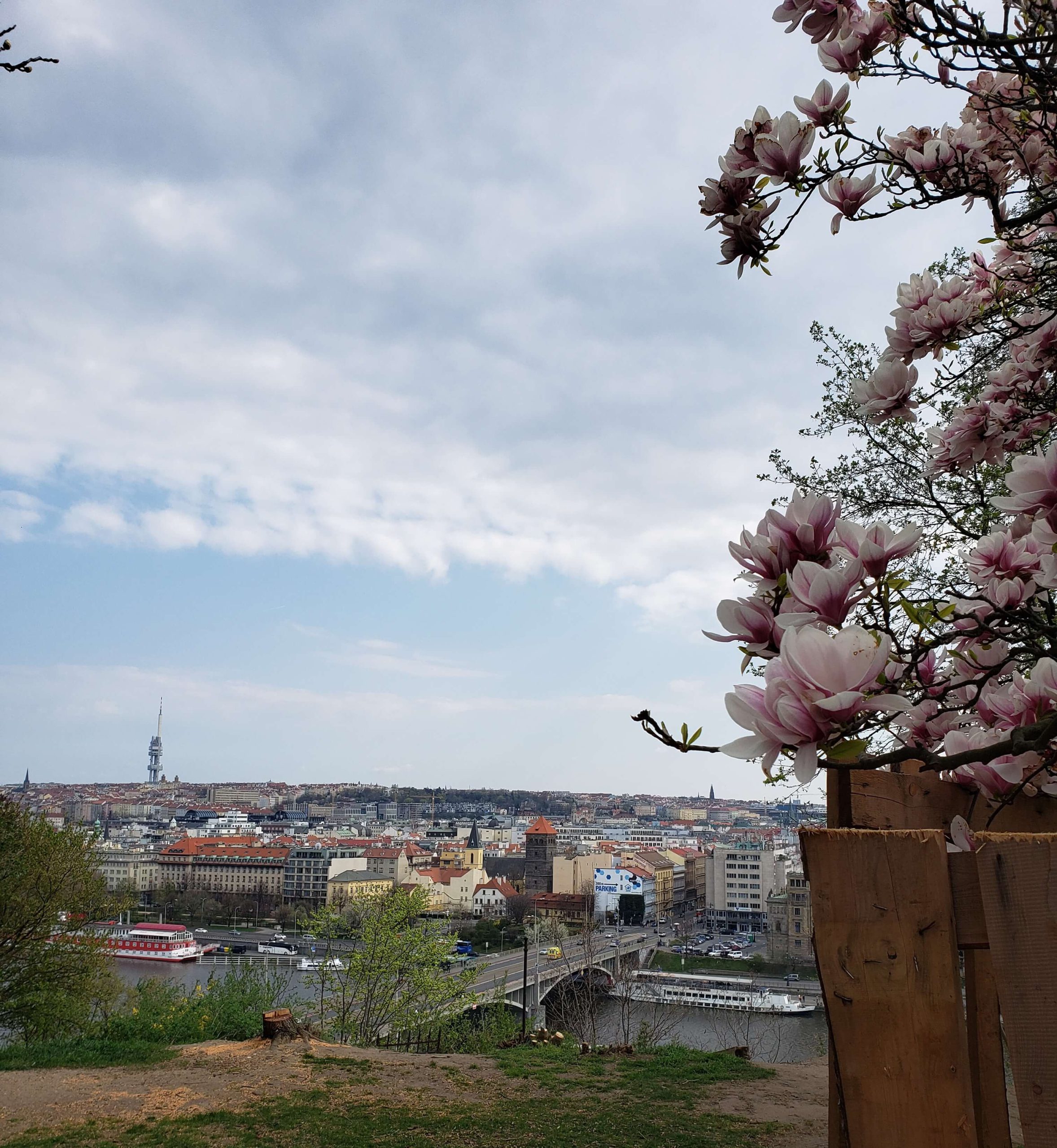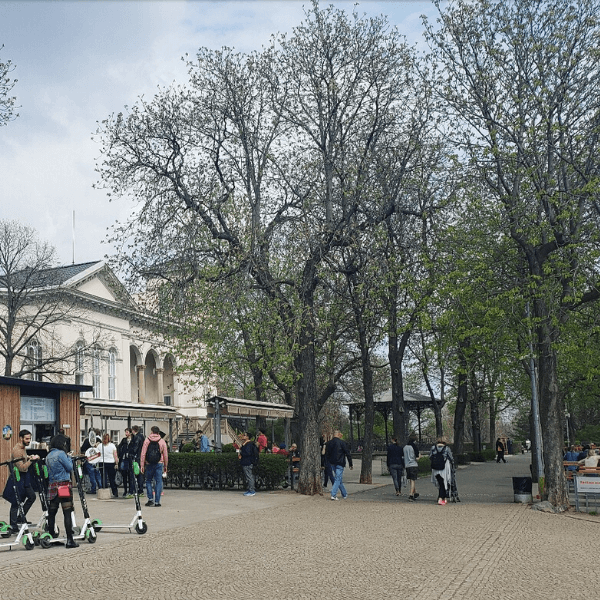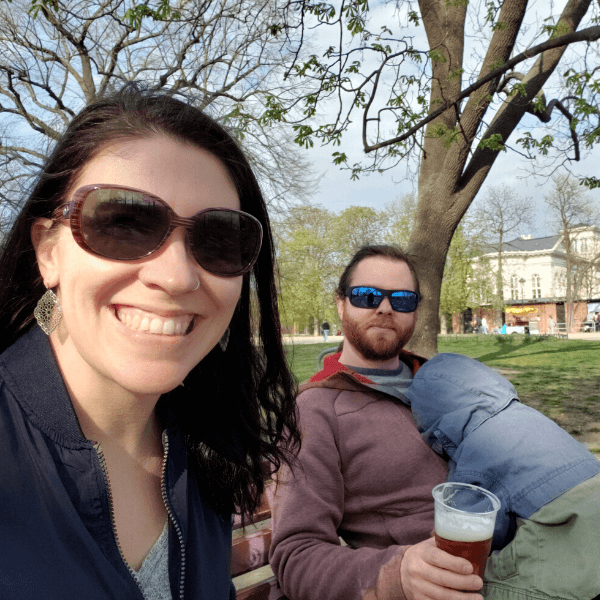 10. Národní Technické Muzeum
Just down the road from the Letna Beer Garden is the Národní Technické Muzeum. Kyle and I love cars! The beginning of our relationship basically started in a garage. Anytime we see a transportation museum, car show, or anything of the sort, we are drawn to visit!! Of course, our kids followed suit and appreciate a cool looking ride when they see one. When fun transportation methods intersect history, it becomes a great learning experience for everyone. This place is filled with it all!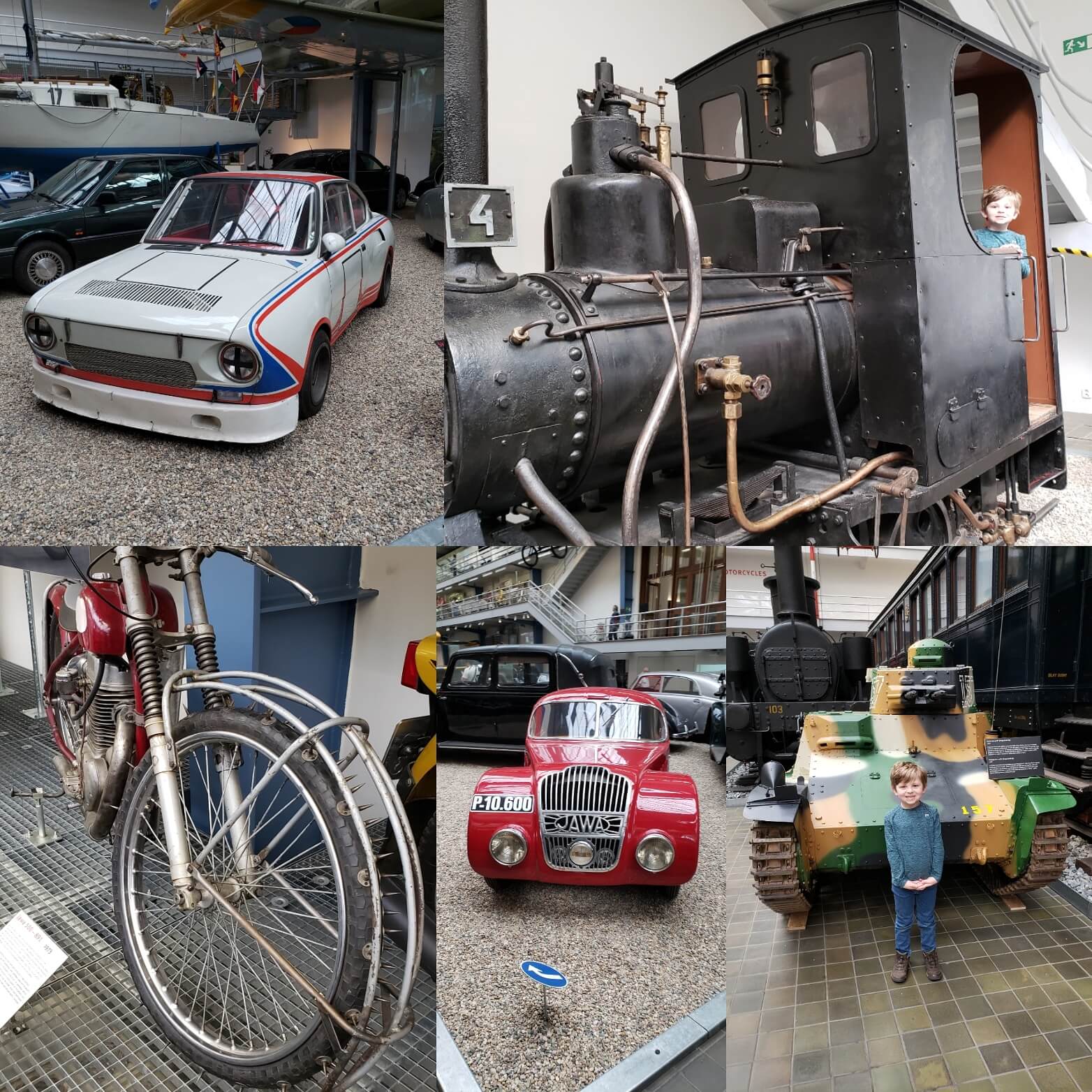 Prague is an incredible city to explore. One of the best things about it is that it won't break the bank. It was surprisingly affordable and that always helps with kids in tow! Don't let people tell you that you are better off leaving your kids at home for this one. We found so many great places that our boys were welcome to enjoy with us! It is hard to walk this city without stumbling upon some amazing architecture and history. Be sure to check out my list of 5 ways to look more like a local in a foreign country here!