Every once in a while, we will get in the car and go searching for a new place to discover. This past weekend we happened upon Somerset, Virginia. We found out that Liberty Farms was hosting their 1st Annual Sunflower Festival! This picturesque farm had 5 acres of 30 varieties of sunflowers with the Blue Ridge Mountains for its backdrop.

We got to the farm early, just after opening for the day! We checked in with the ticket table and learned all about what we could see and do. Each adult ticket was $10 and 1 child ticket was $5. Brooks got in free because he is under 5 years old! We went inside the farm store first. They had Antique John Deere Tractors lining the far side of the barn. We walked around to find plenty of delicious treats for sale, fudge, fruit butter and so much more. We stepped back outside to see a row of local vendors selling different items. Then, we headed straight for the sunflower fields! We walked down nearly all of the rows with sunflowers towering over our heads! Besides Brooks yelling every once in a while because he is afraid of bees and other flying creatures (that might be my fault), it was very peaceful!
With your ticket, you can take one sunflower stem home with you. A farm employee was standing at the edge of the field to let you know where to go and what to do. He mentioned that he had shears at one point that we could borrow but they were all being used. If we go again, we will probably bring our own to clip the flowers.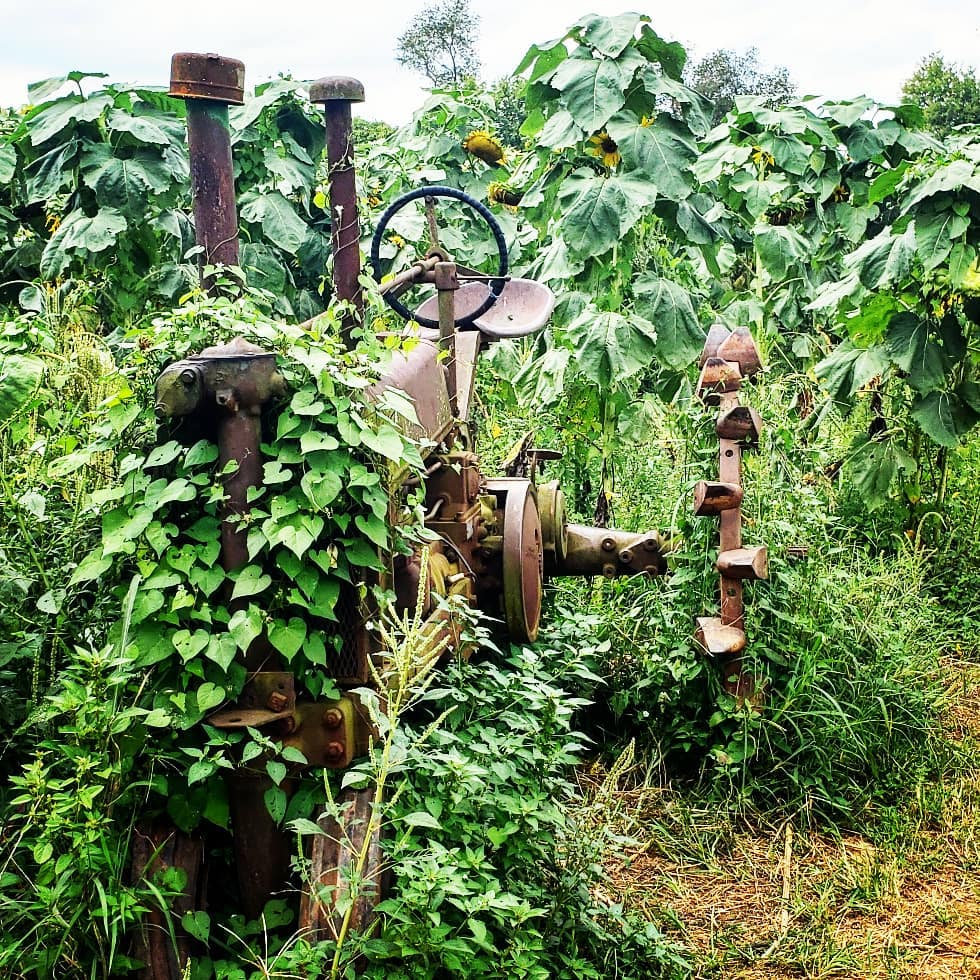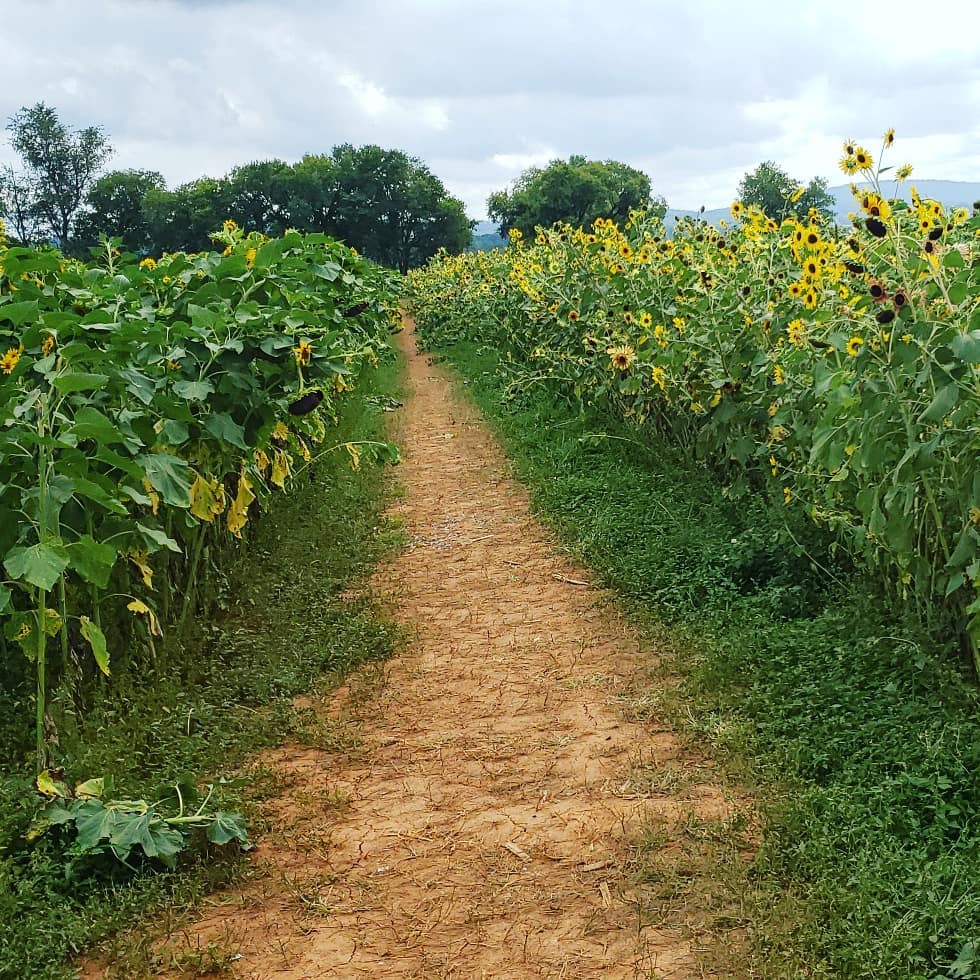 At the base of the barn, there was a large tractor with a hay bale-lined wagon. I didn't plan on going on the tractor ride but it looked like good timing as they were getting ready to take it out again. We hopped in and I am so glad we did! It was a fun, bumpy ride around their farm. Different pockets of the property had unique attributes and we got to see the sunflower fields from a new perspective! We finished up the day at the farm listening to live music while enjoying some fresh, homemade ice cream. The ice cream churn was powered by a John Deere Tractor! Liberty Farms is known for having the largest corn maze East of the Mississippi! We must head back to see if we are brave enough to try out their Flashlight Corn Maze and pick out some pumpkins from the patch!

After leaving Liberty Farms, we were all hungry! We searched around and found The Market at Grelen. It is a cafe, a nursery, a garden shop, a pick-your-own farm, a hiking haven… you can even get married there! Upon arriving, we were taken back by just how beautiful the whole property is. We ordered our food and found a place to sit down and relax on their spacious patio. The food was delicious and the beverages were refreshing! After eating, we ventured around to see what they had on this large property. There was a large sandpit with toys for the kids to play in and plenty of seating for parents. We were walking back to the car and discovered the "LOVE" sign they had. The "Virginia is for Lovers" slogan is celebrating its 50th anniversary this year. Love signs are all over the state and always make for a pretty photo op!! Visiting Liberty Farms and The Market at Grelen is the perfect way to spend a day in the Blue Ridge mountains!