Some of the coolest (and most random) places we have ever been are due to Kyle's work… Prague, Amsterdam, Nashville! So we had another work trip on our hands… to Indianapolis! This time it was a road trip! We spend a lot of time in the car together. Most of the time, Kyle is driving and I am trying to keep the boys entertained (or maybe it's me who needs the entertainment).
When he mentioned that he may need to go to Indy, I was worried by how close it was to Christmas. We had to go along!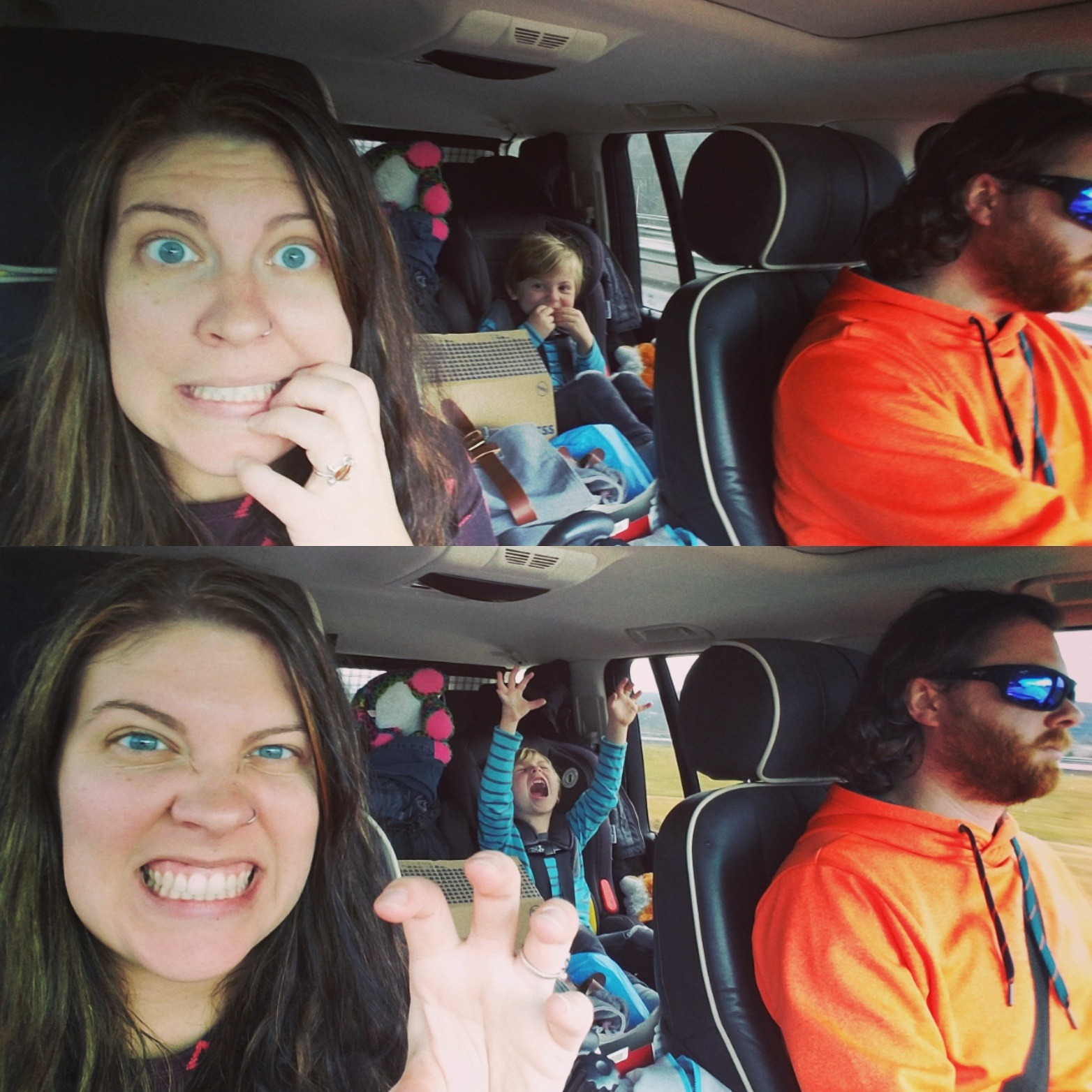 We didn't want him to go alone and get stuck in an airport or hotel due to bad weather. We had a lot of holiday plans to work around anyway. We went to see his dad in South Carolina, then added this last-minute work trip to Indianapolis. We got home from Indianapolis, spent one night in the comfort of our own Virginia home then turned around the next day and drove to Pennsylvania!
Besides a bit of rain on the way to Indy, the weather cooperated quite well given all of our plans! I had no idea what on earth I would be able to come up with to keep Asher and Brooks busy while their dad was working. Whether or not you are into auto racing, one of the first things that come to mind when you hear "Indianapolis" is "Indianapolis Motor Speedway". I searched to see if we were able to go visit the track and found out that they have "Lights at the Brickyard". We bought our vehicle ticket in advance online. If you are staying in a hotel like we were, you can have them scan your ticket on your smartphone instead of trying to find a way to print it out.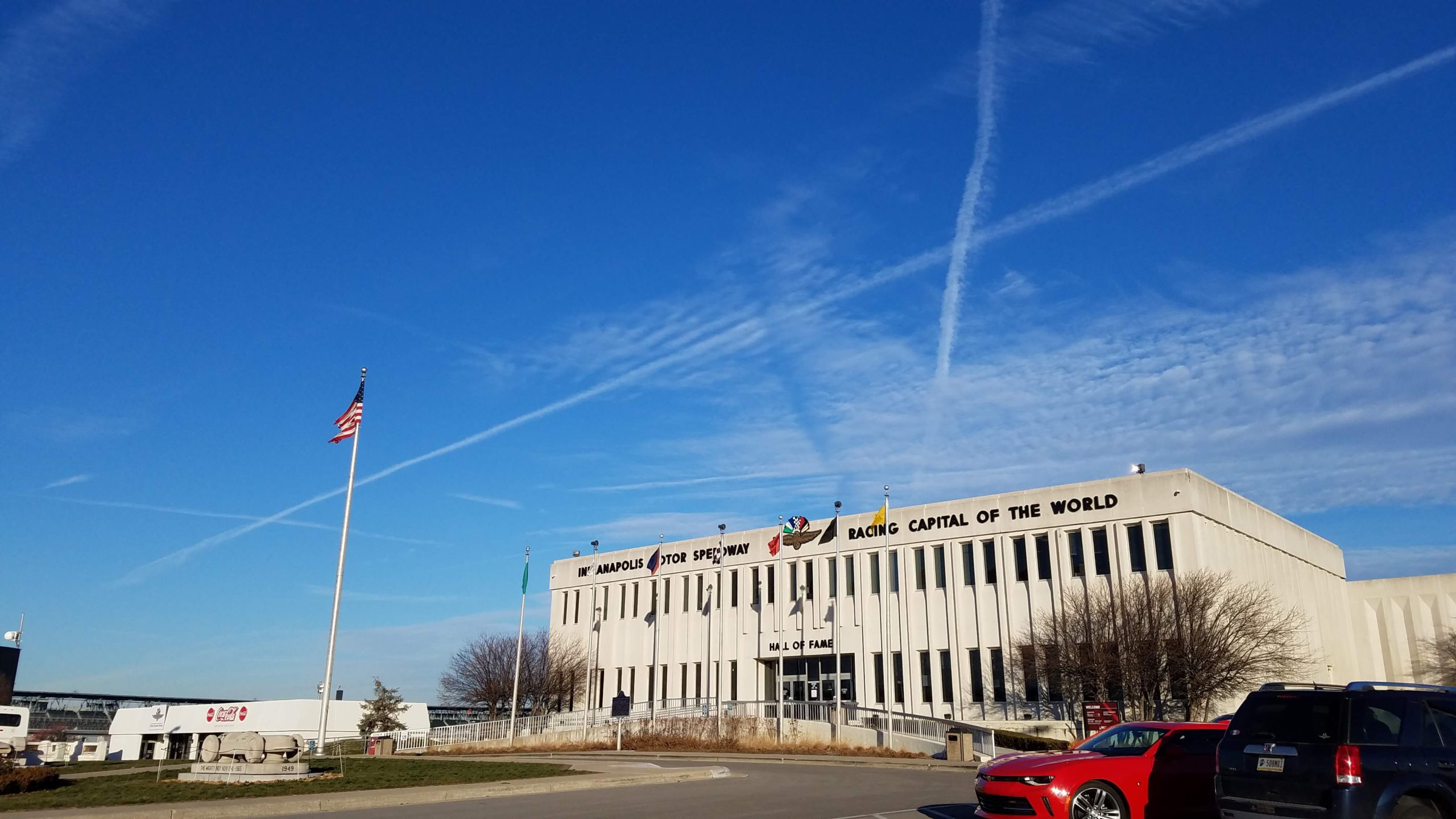 We were lined up at the track. We must have picked a wonderful day to visit because there was no wait. I can imagine how packed this would get on a popular night so think about that when deciding which day you want to go. Monday through Wednesday has a small discount compared to Thursday through Sunday.
Over 3 million lights are stretched along 2 miles winding through the track and infield of the Indianapolis Motor Speedway. You will drive through dozens of unique, colorful displays and pass through the world-famous "Yard of Bricks" start-finish line. I could talk about the light displays all day, but the photos are really what you need to see here.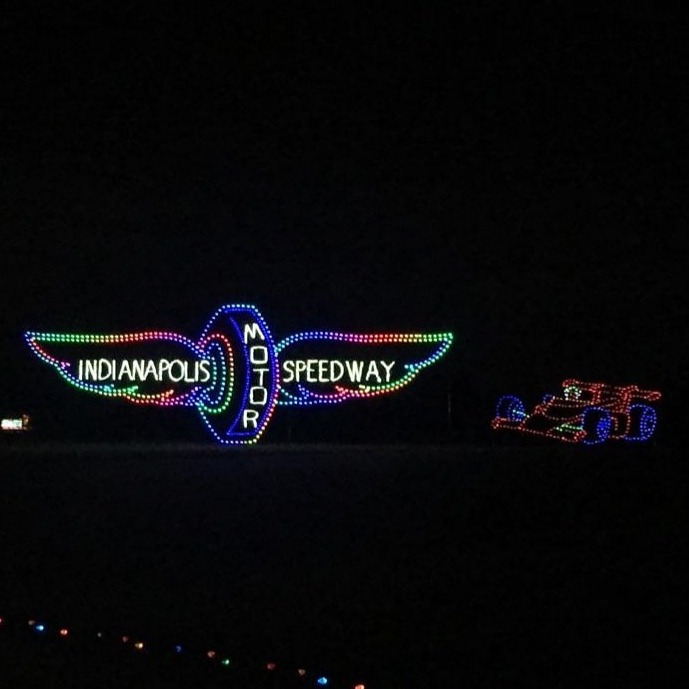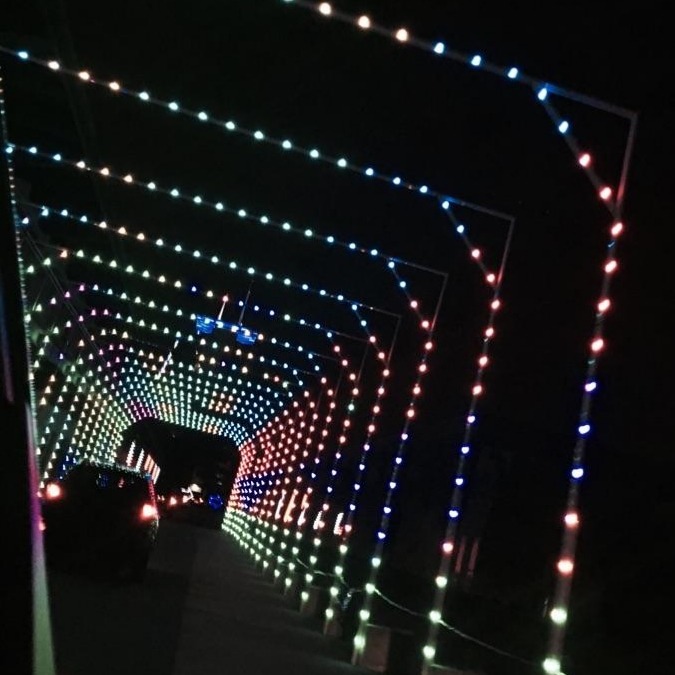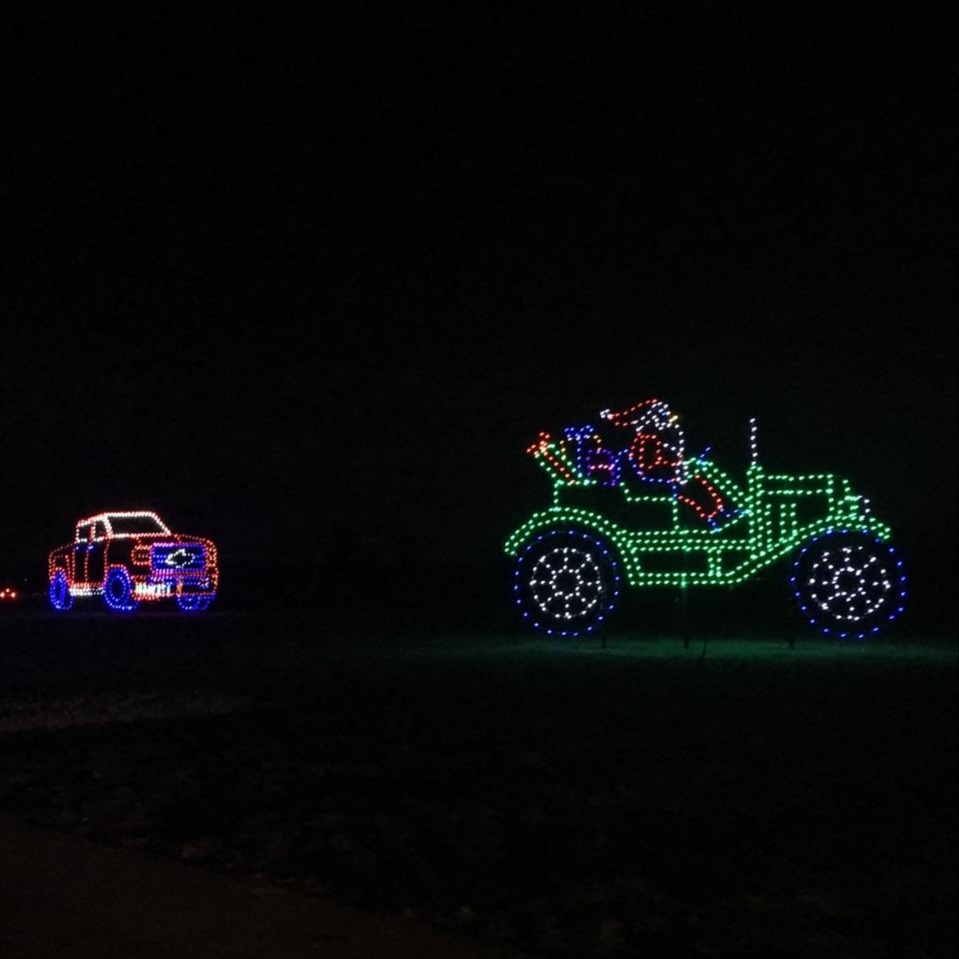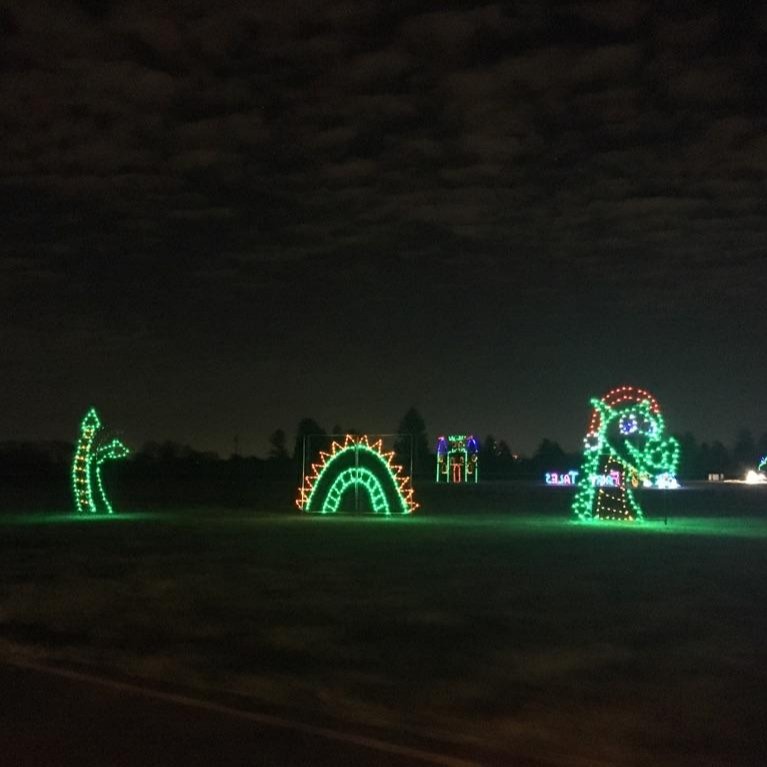 The next day, I took Asher and Brooks back to the track. They have a museum and a gift shop there. The museum was filled with amazing cars from all generations of racing. There were exhibits that showed famous engines, transmissions and other historic car parts. They even had a section that was sure to catch the kids' eyes with characters like Turbo and an Indy car that they could sit in!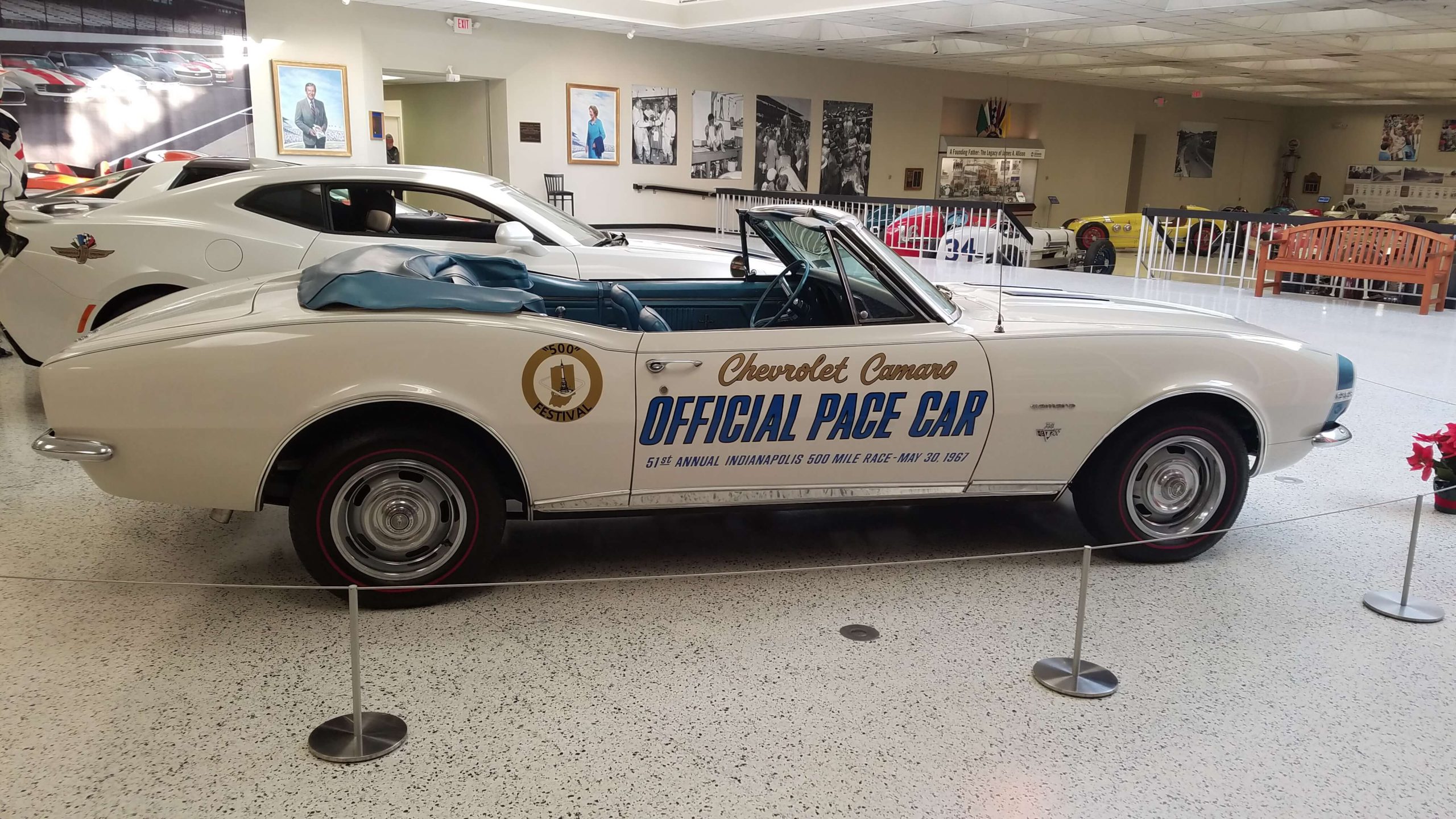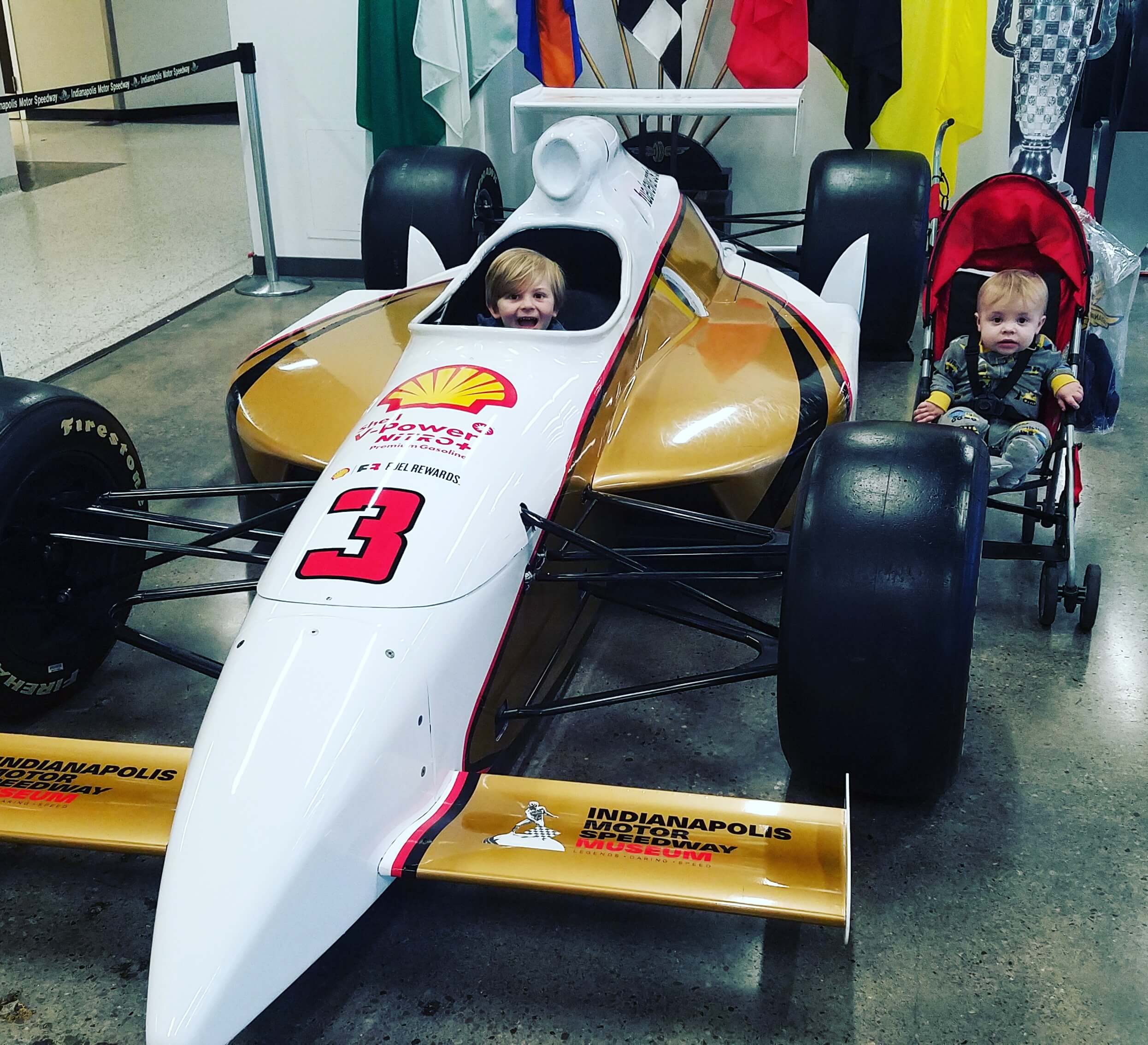 Indy might not be on the top of everyone's bucket list, but Lights at the Brickyard should be! How cool is it that you get to drive ON the iconic Indianapolis Motor Speedway?! While in Indiana, be sure to check out all that Indianapolis has to offer. Whether you are a museum enthusiast, epicurean seeking a great culinary experience, or family searching for kid-friendly fun, Indy has something for everyone.