When traveling, we often seek out Children's Museums in the towns that we are passing through. They are the perfect place for kids to shake off some energy, connect with others and learn new things! Richmond is a little over 1 hour in the car for us. Every so often, we drive down there to spend a few hours. We pick a spot for lunch, then visit a nearby attraction. On a recent trip, we took the opportunity to discover the Children's Museum of Richmond and it did not disappoint!

One of the best things about the Children's Museum of Richmond is that there are 4 of them in Central Virginia and they are all a bit different. You can go to their website to see what type of exhibits each location has to offer!

The 4 locations are:
Downtown Richmond (city center)
Short Pump (North East of the city)
Chesterfield (South of the city)
Fredericksburg (well North of Richmond)

Each person (1-59) has an admission fee of $9, Seniors (60+) are $8 and Under 1 year old is free! If you are local to Richmond or Fredericksburg, it may be in your best interest to check out their membership options here!

We chose to visit Short Pump but each museum has art workshops, family engagement days, and special events throughout the year. On select days, they offer free admission to first-responders, military, and families with challenges or disabilities. Carmax presents $1 Family Night on the 2nd Friday of each month at the Downtown Richmond location!
The Short Pump location is located inside the Town Center Guest Services building. The wide-open floor plan makes it easy to see all of the exhibits they have to offer. They have partnerships with many well-known businesses, like Wegmans and Carmax, to create an inspiring environment for kids of all ages to learn through play.
Of course, my boys ran straight to the Carmax Service Station. They could add hoses and other parts to the car they had inside the shop. They could climb inside of it, add numbers to the outside and make-believe they were race car drivers for a while! Asher spent most of his time at this station and met some nice kids to play with.

The next stop was Wegmans! Brooks loves grocery shopping with me. Our local grocery store just got those small carts for customers in training. He felt right at home, grabbed a cart and started shopping! They had a place to scan the groceries which was exciting for him too! Kyle and I had a place to sit down inside of the exhibit to watch them play.

They had quite a variety of different things for the kids to do. There was a Silver Diner exhibit, a Dino Dig Pit, a Farming section with a cool tractor that they can sit on, and so much more! I am thoroughly looking forward to taking them to the other Richmond locations as well.

Another highlight of the Short Pump Children's Museum is the location. There is a large parking lot for the town center and so many shops and places to eat all in one place! There is a train that you can ride called the Short Pump Express. You buy tickets inside the Guest Services building and you can board the train just outside of the Children's Museum. It takes you for a ride around the town center and looks like so much fun!

After visiting the Children's Museum, we stopped next door for some gelato from Frost. This was our first time having gelato and it was delicious! If you want to spend an afternoon in Richmond, there are so many wonderful places to see. One of our other favorite places to visit is the Lewis Ginter Botanical Garden… read about it here!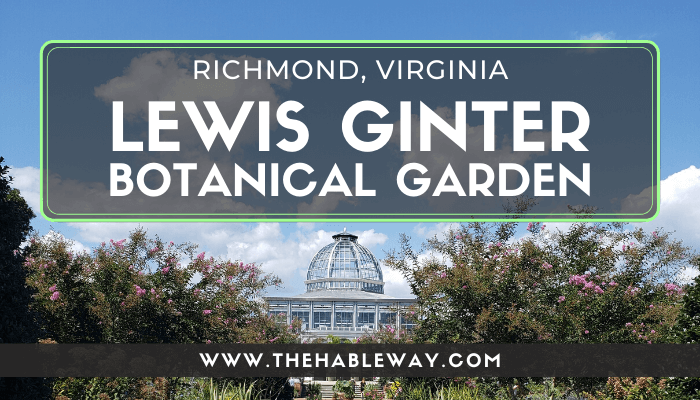 Botanical gardens are incredible works of living art. The dedication and 24/7 care required to keep these magnificent gardens running seamlessly is a masterpiece in
Read More »
My favorite Christmas tradition includes a cool, crisp evening with hot cocoa in hand, wandering through millions of Christmas lights with my family. Having moved
Read More »