Sometimes Plan, Sometimes Wing It!
Ever since we bought our Tepui rooftop tent, we have been looking for destinations to take it to! Our first trip using our tent was to the 2017 International Balloon Fiesta in Albuquerque, which was a tough act to follow. Read about that adventure here! On to #TheHableStaycation2018!
In the summer of 2018, I had planned an epic adventure from our home in Virginia to Nova Scotia! I made grand plans to drive the whole way around the island, stopping at different towns. We made reservations for the ferry that will take you and your vehicle to/from St John, NB, and Digby, NS. Besides the ferry reservation, you don't have to plan that much when going on a rooftop tent adventure. No hotels to worry about, no specific town that you must get to before nightfall or whenever you are cool with arriving at your destination. So when hurdles started positioning themselves, I didn't think anything of it.
The vehicle that we use for the rooftop tent is a Supercharged 2006 Land Rover Range Rover Westminster. As with any older vehicle, problems arise that need attention right away. Two days before we were due to leave, our AC compressor broke. We had planned to swing by the beach in Lewes, Delaware for a few days to spend time with Kyle's family before continuing to Canada.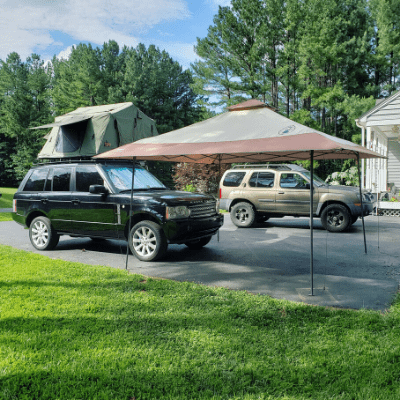 Unfortunately, Fed Ex is extremely unreliable in our local area. So the part that was due to arrive on Friday, that we paid overnight shipping for, ended up taking 3 extra days. While we were waiting on these parts, our plans quickly turned into "Staycation 2018". We realized that we would not have enough time to drive the whole way to Canada and back no matter what. At the time, we only lived in Charlottesville for 1 year. We had plenty of exploring to do! We hit the pool 3 days in a row, found some great restaurants and managed to get some new tires on my Nissan Xterra!

Finally, on Monday at 9 PM our part had shown up! Thankfully, Kyle is a jack of all trades. He works on our vehicles when they require maintenance or repair. He had the new AC Compressor replaced quickly so we decided that we could manage a small trip! We opted to stop at Deep Creek Lake in Maryland for a night on the way to visit our families in Pennsylvania for the weekend.
Finally, we were able to pop the tent!
The Tepui tent is the Kukenam XL Ruggedized Sky 4 person tent. It is made for all weather, all seasons and all family members! It is about the same amount of space that a California king size mattress would allow plus plenty of vertical space.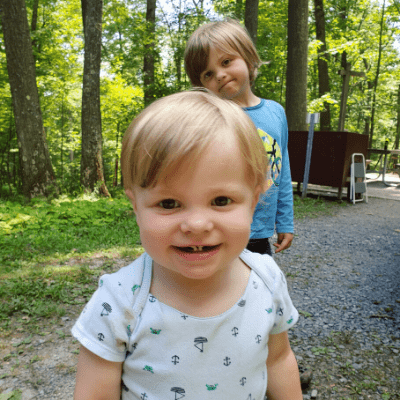 Deep Creek Lake in Maryland is a gem! We camped at the state park and spent most of our time there swimming in the lake. Just a few minutes from the lake, they have a nature center that is worth a visit! There are plenty of restaurants to choose from, adventure businesses and even an arcade with mini-golf! Our time there was short but we are looking forward to visiting again!
Up next was a quick stop through Cumberland, Maryland. It is a unique, picturesque town in Appalachia located on the Potomac River. We have passed through there a hundred times while living in West Virginia and finally got a chance to stop for lunch. They have a nice pedestrian-friendly downtown mall area. Coming from Charlottesville, this made us feel right at home! After our quick visit to Cumberland, we were headed to Pennsylvania. We got to spend extra time with family and enjoyed every minute!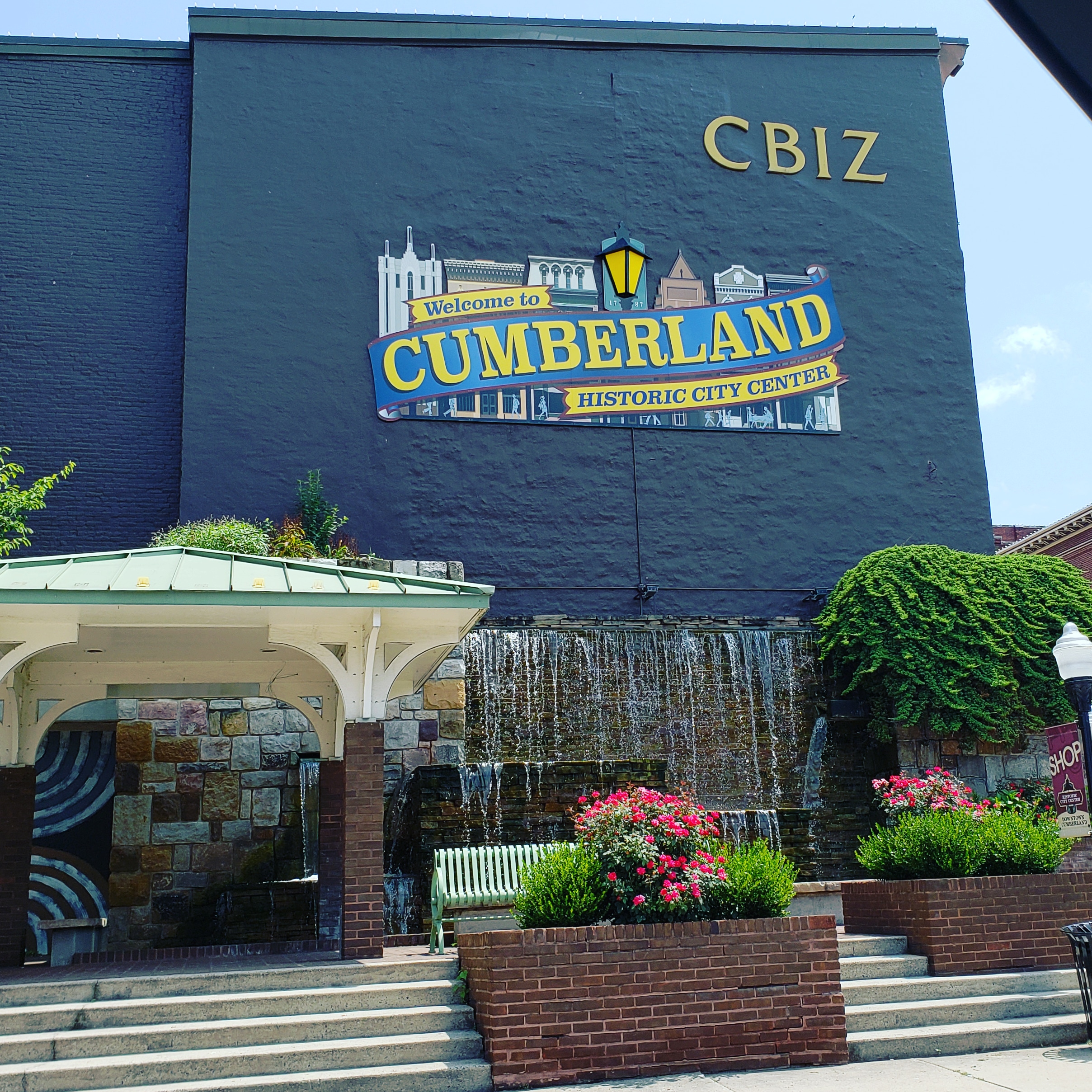 Sometimes things don't work for a reason. We don't spend too much time wondering why. Smile and move on to the next adventure! It will surely be a good one!