The Sunshine Blogger Award is an award given to bloggers by bloggers. It's a way to recognize peers for success in blogging and having good information to share with others! Thank you Irish Monarchy for my nomination!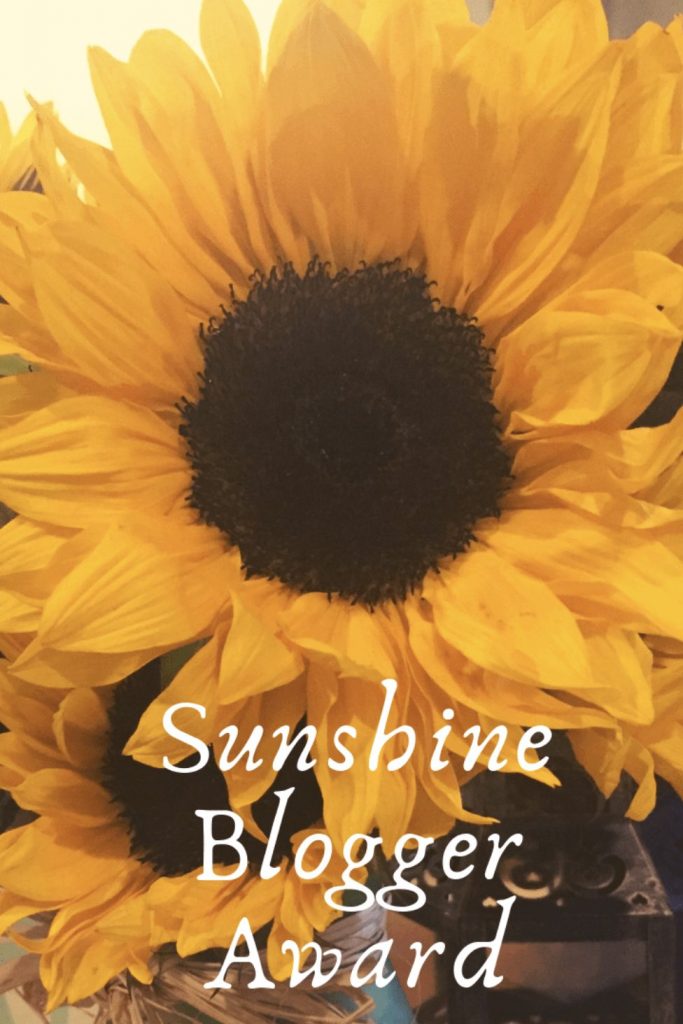 Part of what the Sunshine Blogger Award does is allow bloggers to get to know one another a little better. I have been asked eleven questions to answer about myself. Then, I will nominate 11 bloggers and pick 11 new questions for them to answer about themselves!
My Eleven Questions To Answer Are:
Where do you live?

I currently live in Charlottesville, Virginia with my husband Kyle, and our two sons. After moving around a lot for 5 years, we finally "settled" down in Cville 2.5 years ago. Kyle and I are originally from South Central Pennsylvania (think Hershey Chocolate and Amish Country!) Our oldest son, Asher, was born in Stafford, Virginia and our youngest, Brooks, was born in Charleston, West Virginia!
Aside from blogging, do you have another career you juggle?

I have not had a traditional career since having my oldest son in 2012. I used to be a professional in design and marketing. Having those skills both inspired and helped my blog tremendously. Besides blogging, I have a clothing and accessory shop on Poshmark.
What is your favorite vacation destination?

This is a tough question and the answer changes often! Currently, I would say South Florida. It was my first time ever in Florida and would love to go back and explore more! Regardless of coordinates, my favorite destination will always include warm, sunny skies, my family, the beach and great food and beverage options!!
What do you like most about blogging?
Blogging blends so many wonderful things in life together… travel, friendship, creativity are among some of them! It gives me an opportunity to display what I feel good at!
How long have you been blogging?
I started thehableway.com at the beginning of August 2019. The seed was planted months before after coming home from a trip to Prague, Czech Republic. I knew I needed a bigger outlet to share our stories!
Which do you prefer – TV series or Motion Picture Movie?
I have a fairly short attention span to begin with. If a movie is longer than 1 hour and 30 minutes, it will take me two days to watch! I much prefer TV for this reason.
What is your favorite book – do you prefer paper or digital books?
I prefer paper books. It is my season of life right now to be reading mostly children's books. I am looking forward to re-reading the Harry Potter books with my oldest son soon! For now, we are reading through The Creeper Diaries since Asher is a big fan of Minecraft. Brooks loves to listen to Asher work on his reading skills!
If you could have one superhero power, what would it be?
Easy… to fly! To have wings that will take me anywhere I want to go is the superhero power I would pick! (said every travel blogger ever, ha!)
Who is your favorite musical artist – and do you prefer digital or vinyl albums?
Vinyl albums were more popular before my time, so digital has been the readily available option. I have a very eclectic love of music so you will find me listening to all different genres… really!
Do you have a pet?
We have a dog named Ozzie. He is an Amstaff or American Staffordshire Terrier. He is 11 years old and has moved right along with us since getting him for Valentine's Day in 2009. He is a sweet, lazy boy who loves his little brothers 🙂 
What would you like to be doing 5 years from now?
We fly by the seat of our pants on most days. I can't be sure exactly what I want to be doing in 5 years, but I simply hope that my family and I will be as happy and as healthy as we are right now!
Sunshine Award Rules:
• Thank the blogger who nominated you in your blog post and link back to their blog.

• Answer the 11 questions asked by the blogger that nominated you.
• Nominate 11 new bloggers and write them 11 new questions.
• List these rules and display the Sunshine Blogger Award logo in your post.
11 Questions For Blogger Nominees:
• What type of blog do you have and why did you start it?

• What is your favorite way to start each day?
• When you were a kid, what did you want to be when you grew up?
• What is your favorite thing to do on the weekend?
• Do you have a favorite holiday, if so, which one?
• What is that one thing that, without fail, can make your day better?
• What is your favorite way to spend time with family or friends?
• What personality trait are you most proud of?
• If there were a movie about your life, which actor or actress would play you?
• Do you prefer the beach, the mountains or somewhere in between?
• If you could take a 10-day trip anywhere in the world, where would you visit?
I would like to nominate in no particular order:

• Stay tuned for more nominees in the near future!