With only 24 hours in D.C., we packed as much stuff in as we possibly could. Our Nation's Capital is about a 2-hour car ride from Charlottesville, Virginia! There are so many different areas in Washington DC that we will eventually discover but for this quick trip, we stayed in the Woodley Park Neighborhood.
Our hotel of choice was the Washington Marriott Wardman Park, which is conveniently located near the Smithsonian Zoo and the Embassy of the Czech Republic. We planned our whole weekend around attending the Christmas Market at the Embassy. We visited Prague in April of 2019 and it stole my heart… maybe due to some of my ancestors being from that part of the world. When I saw the Christmas Market event, I knew we had to go! Asher has also been asking to go back to Prague basically since we returned home from our trip. This was the perfect opportunity for us to relive some of our favorite things about the Czech Republic!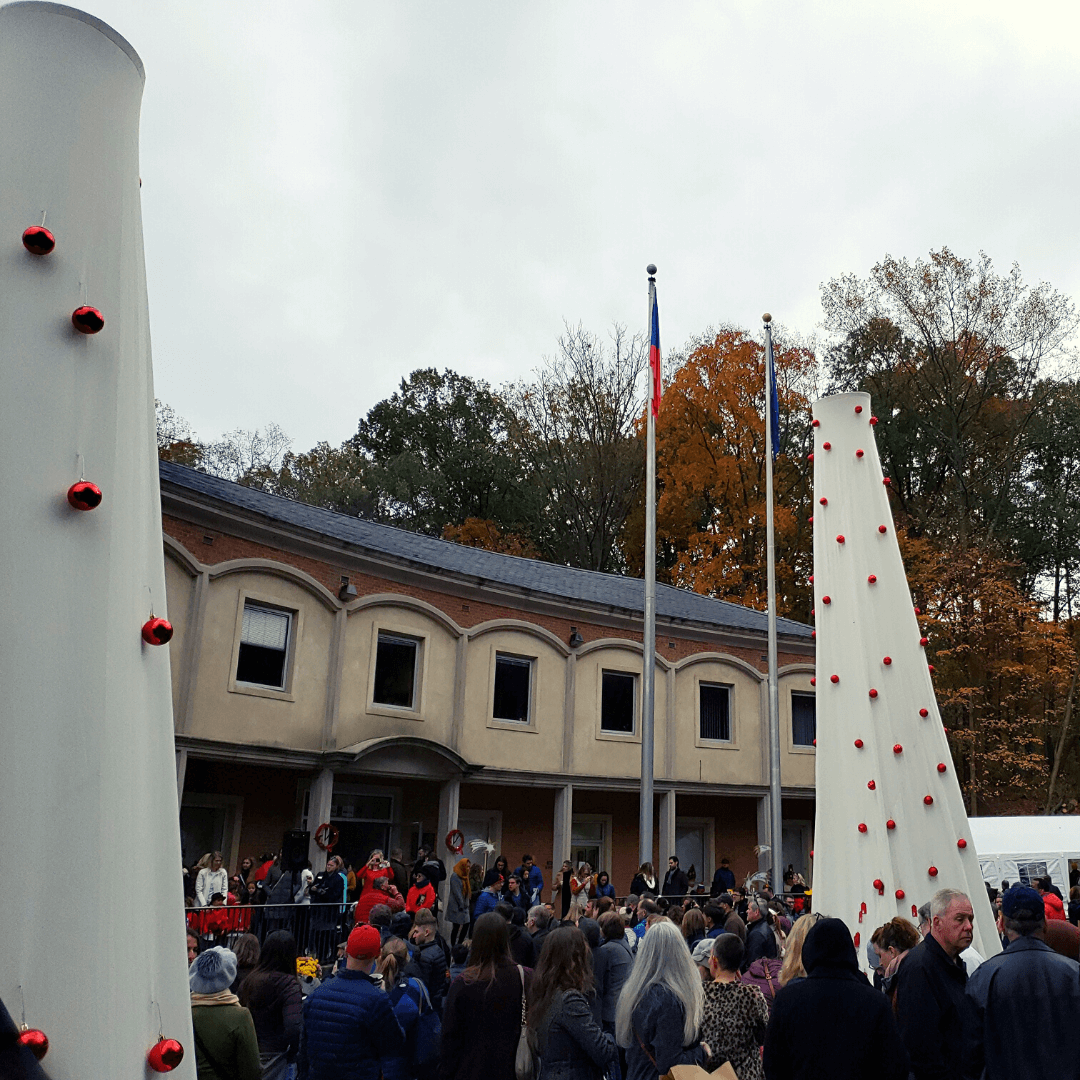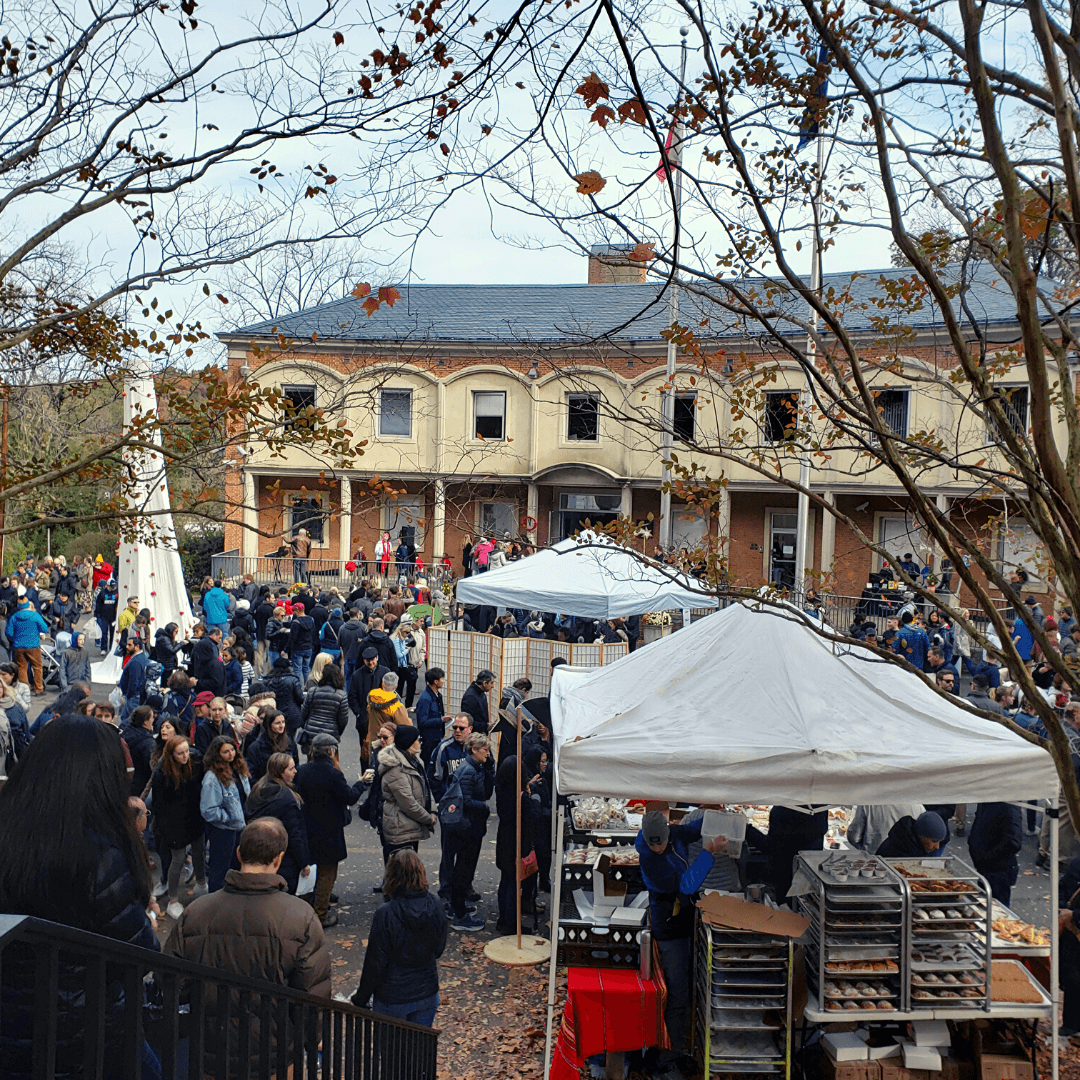 The Czech Embassy is located on the edge of Rock Creek Park. It is a beautiful, natural area with a rich history. We found parking fairly quick considering the large crowds that had the same plans we did. It was a bit cold that day but there is mulled wine for a reason! After passing through a security tent, which I thoroughly appreciate, we started at Kids Corner. They had a few large pens set up with animals to interact with. They also had a huge bouncy house set up conveniently located near an area with lots of leaves to play in!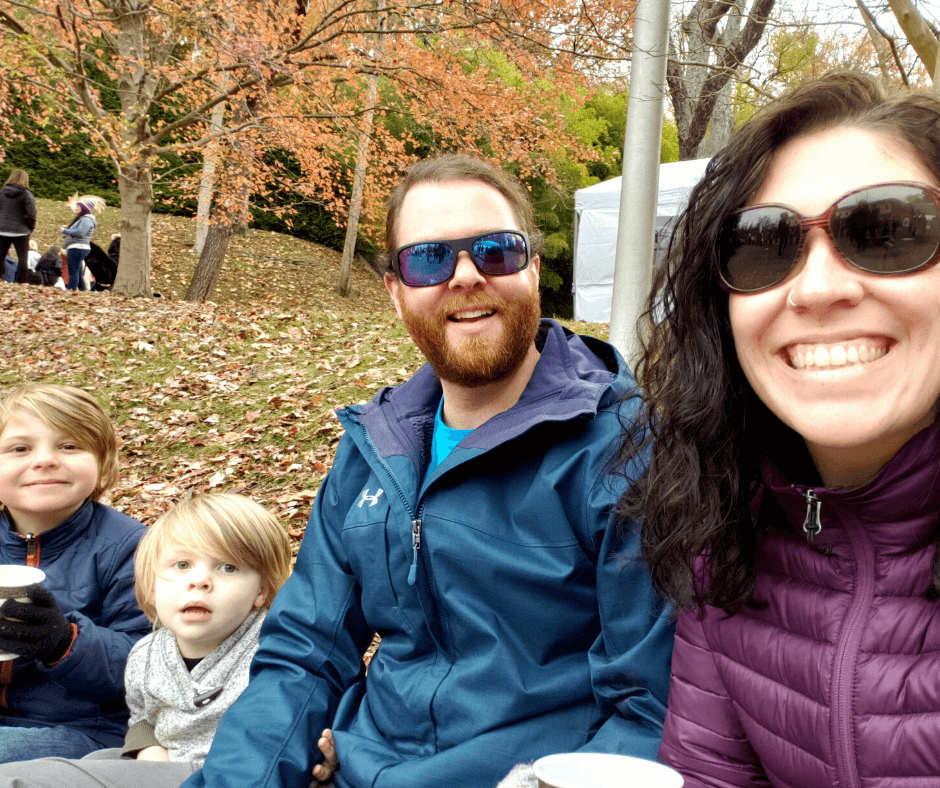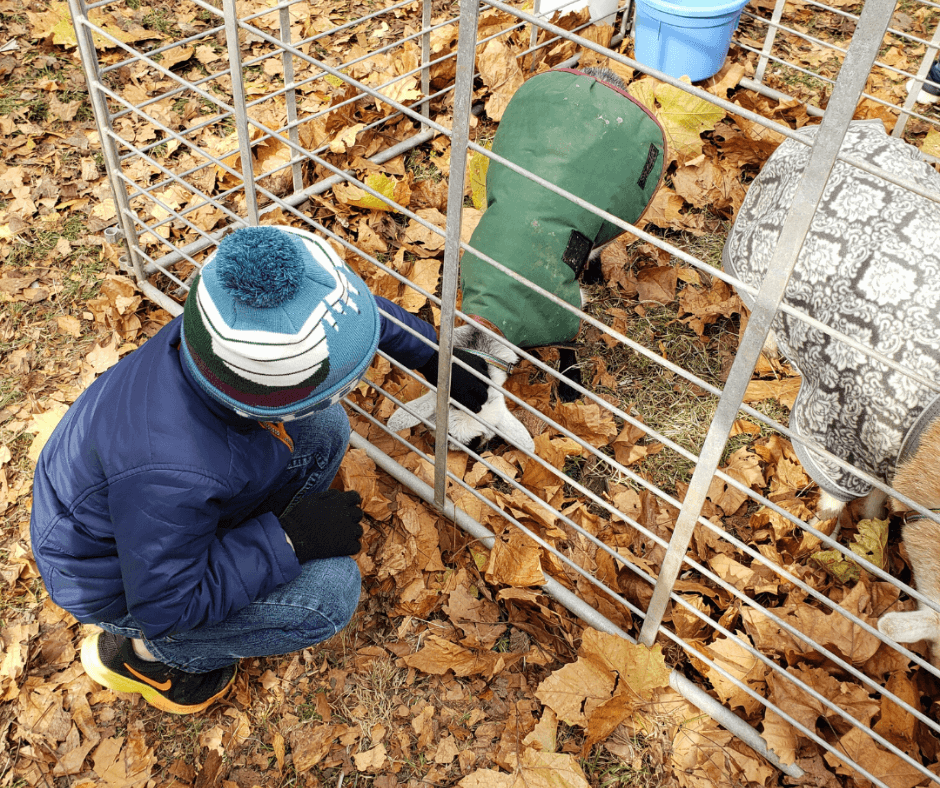 We enjoyed some mulled wine and warm apple cider while we waited in the Marlenka bakery line. We left with small and large honey cake! (You're welcome, Friendsgiving attendees!) After standing in another small line for gingerbread cookies, we just missed the last one. The vendor was going to go back inside to get more so we decided to wait. A nice woman who had just picked up a few of the last ones generously offered Asher one of her cookies! He was so happy and thankful for this woman's kindness, he even shared with his little brother.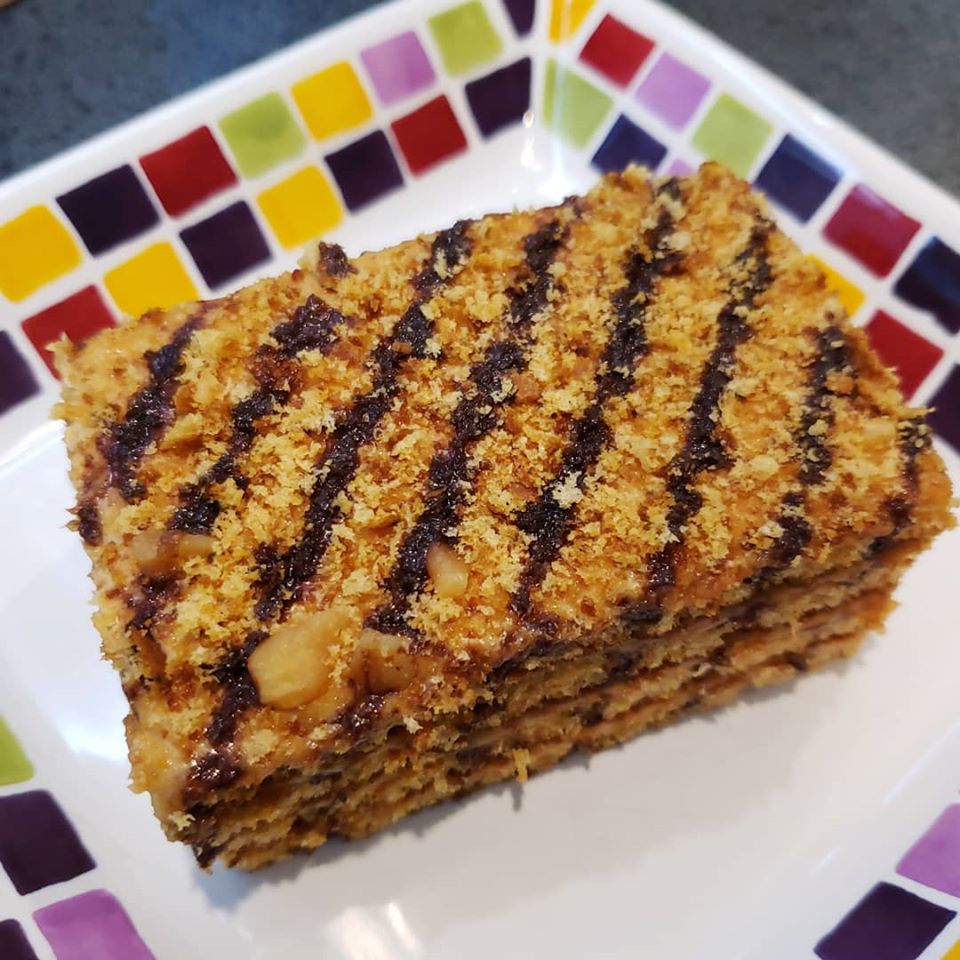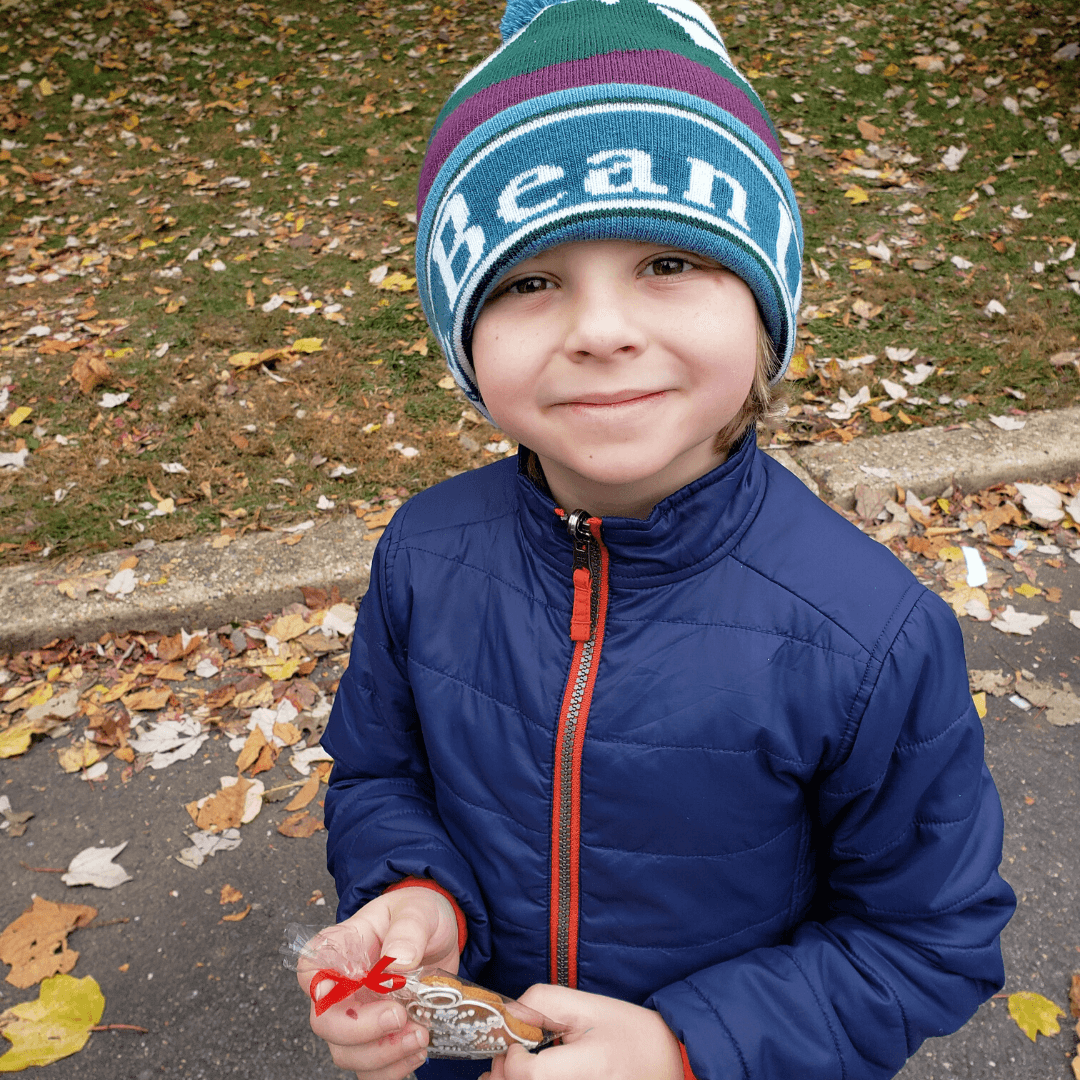 Inside, they had a few vendors with a large number of beautiful Christmas ornaments on display. I am not one for crowds, especially indoors, so while I decided to skip the ornament area, there was a crystal vendor that caught my eye on the way out the door! Bohemian crystal has long been recognized for its high-quality craftsmanship and ornate beauty. Fun Fact: Labeling crystal depends on the composition. In the European Union, only glass products that contain at least 24% lead, can be called "lead crystal". Products with less must be labeled "crystalline" or "crystal glass". In the US, glass defined as "crystal" only contains 1% lead. Lead being present in crystal softens the glass making it easier to engrave and cut. This makes way for the unique beauty of Bohemian crystal!
The crystal vendor had a large display of ornate beauties to choose from. Somehow, a small lead crystal elephant caught my eye. I have a deep respect and love for elephants and already have quite a few in my collection at home. I picked it up, set it down, and picked it up… all while Kyle encouraged me to buy it. So here it is. I'm so happy that I decided to take it home with me!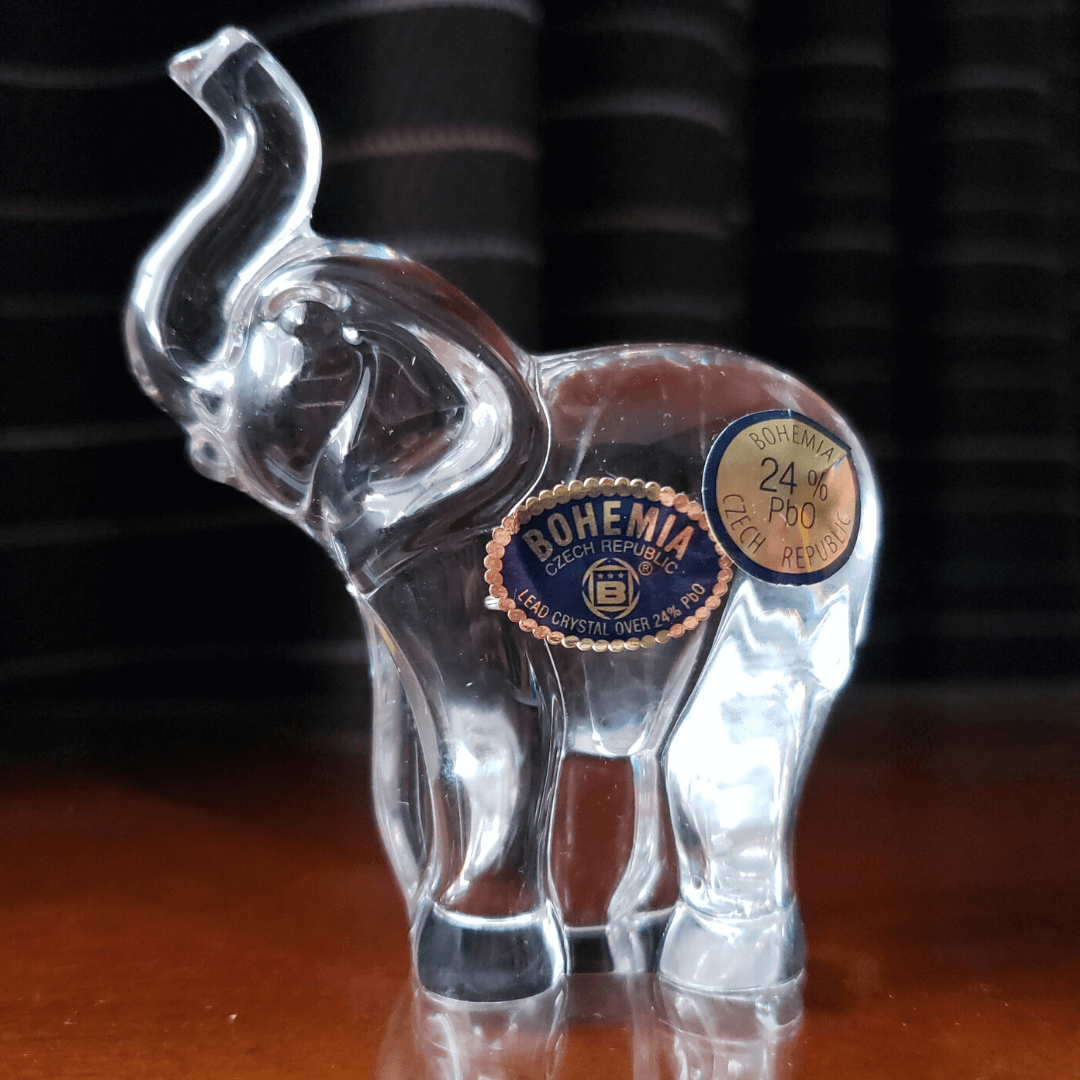 After about 2 hours, we decided to head back to the car to check into the hotel and get a late lunch! Not before we stumbled upon an old barn and mill situated along Rock Creek just across the street. At first glance, it looks like a few old, deserted buildings. Then we watched a few people walk into the mill and saw a National Park sign in front. It piqued our interest, so we followed.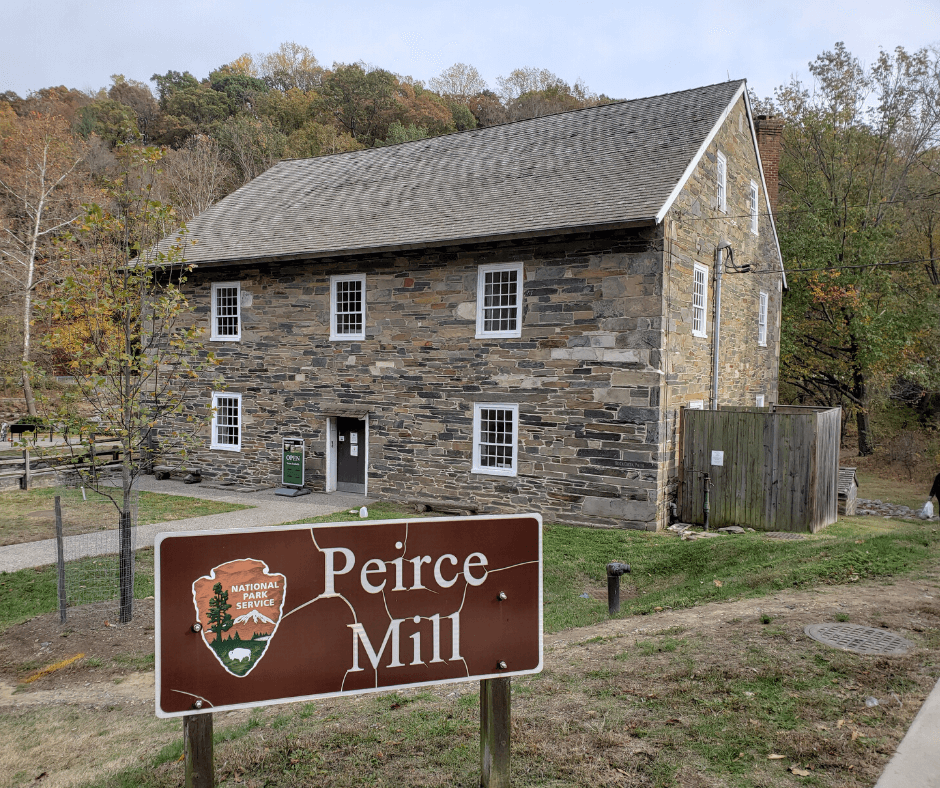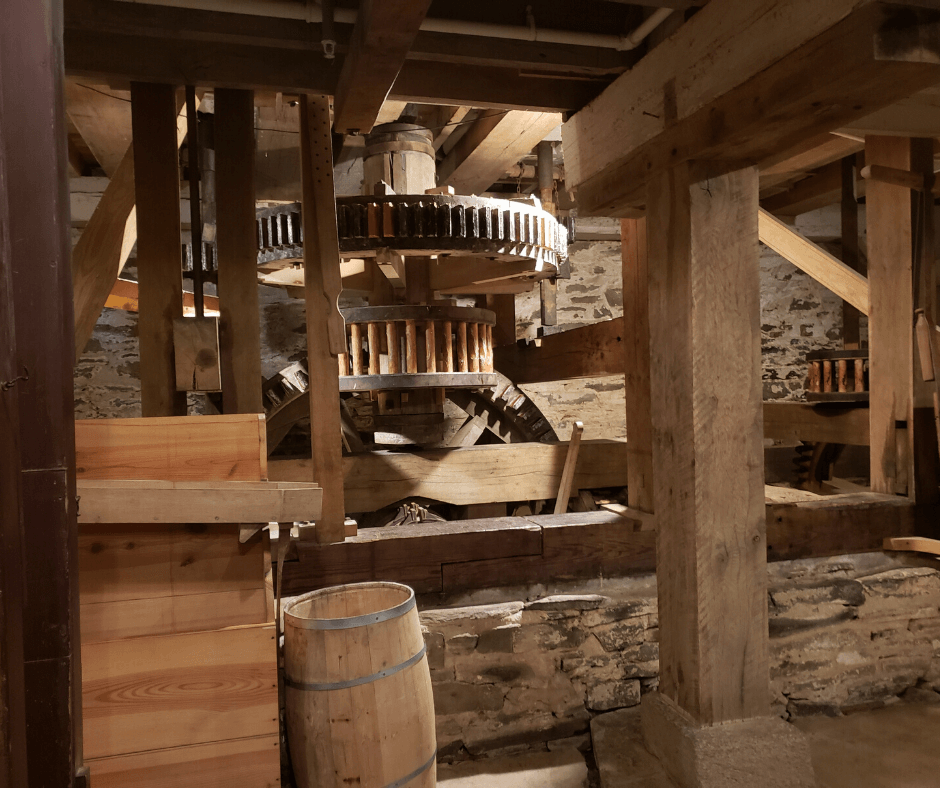 I was surprised by how many people were inside this mill. We were quickly greeted by the nice National Park Service volunteers and told about what we could see in the building.
I'll share just a few quick facts about Peirce Mill & the implemented automation process: In 1785, a man by the name of Oliver Evans, and his brothers would build a grain mill at their father's farm in Newport, Delaware. Oliver was in charge of the construction and experimented with ways to reduce the labor-intensive process of milling. He was credited with designing and building the first fully automated industrial mill production process. Mr. Evans' automated process would eventually be implemented by Isaac Peirce in his mill at Rock Creek in the 1820s.
Peirce Mill operated until 1897 when the main shaft broke. The Mill was turned into a public tea house until the early 1930's when the National Park Service restored the site and added a new dam.
After learning all about Pierce Mill and Oliver Evans from a volunteer by the name of Reggie, he gave Asher a fun project to take with along. Right as he got out of the car when we got home, he was asking where his mill was! He wanted to work on it right away. He had so much fun coloring and cutting the building out. It was a really nice touch for the park service to have fun a project that was relevant to what we just learned about!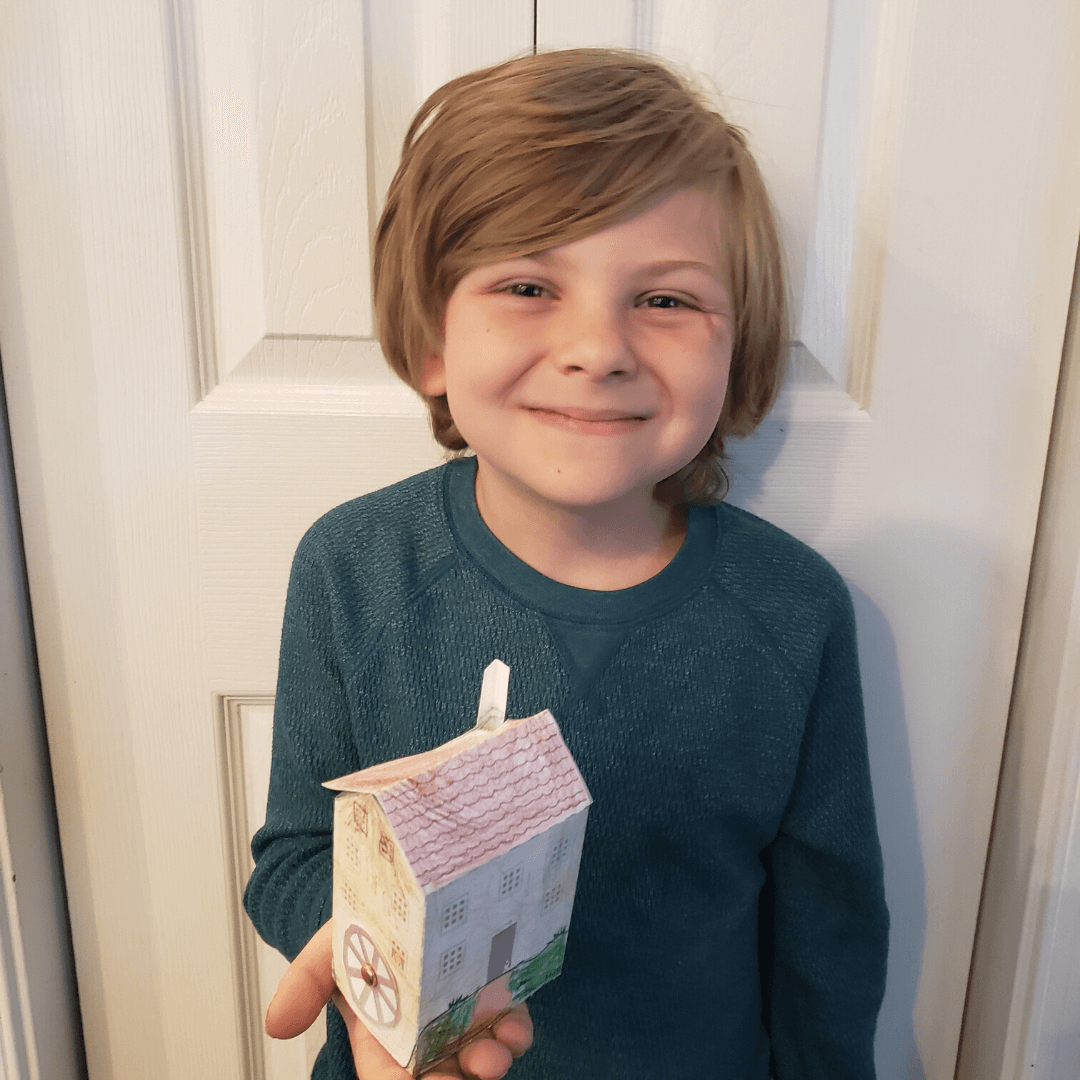 Finally, off to lunch… or really dinner by this time. We got settled into the hotel quickly. The woman at the front desk gave Asher and Brooks nice coloring books and had a gift for each of them! It was a very pleasant check-in experience and the kids were excited to be in such a large, beautiful place! Luckily, this Marriott is situated in the center of plenty of dining options. We decided to go right across the street to Open City DC. When we walked in, we were greeted and sat right away. It had a nice open feel to the dining area and very family-friendly. After having a great dinner, we walked around a bit and rode the steep escalators at the metro before heading back in for the night.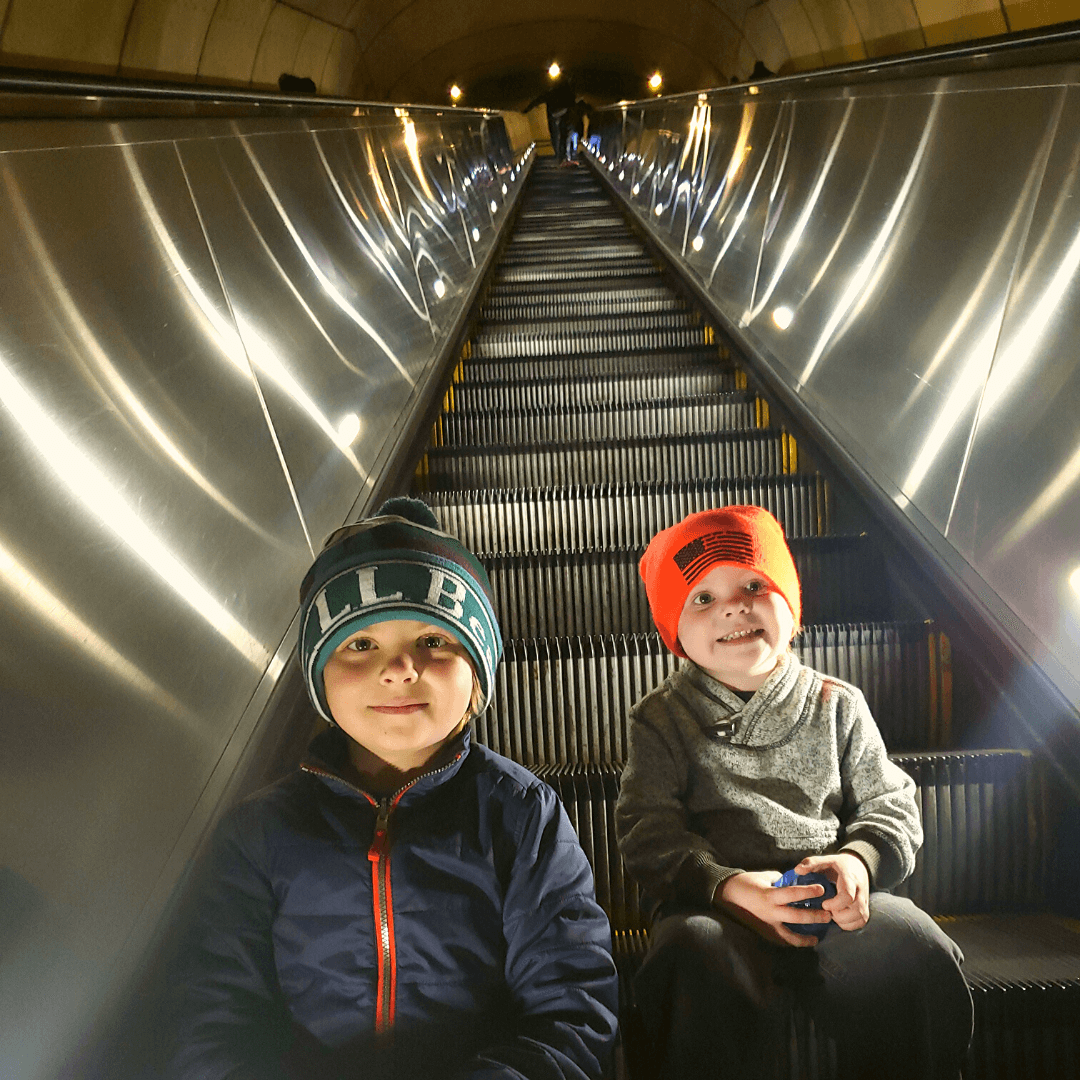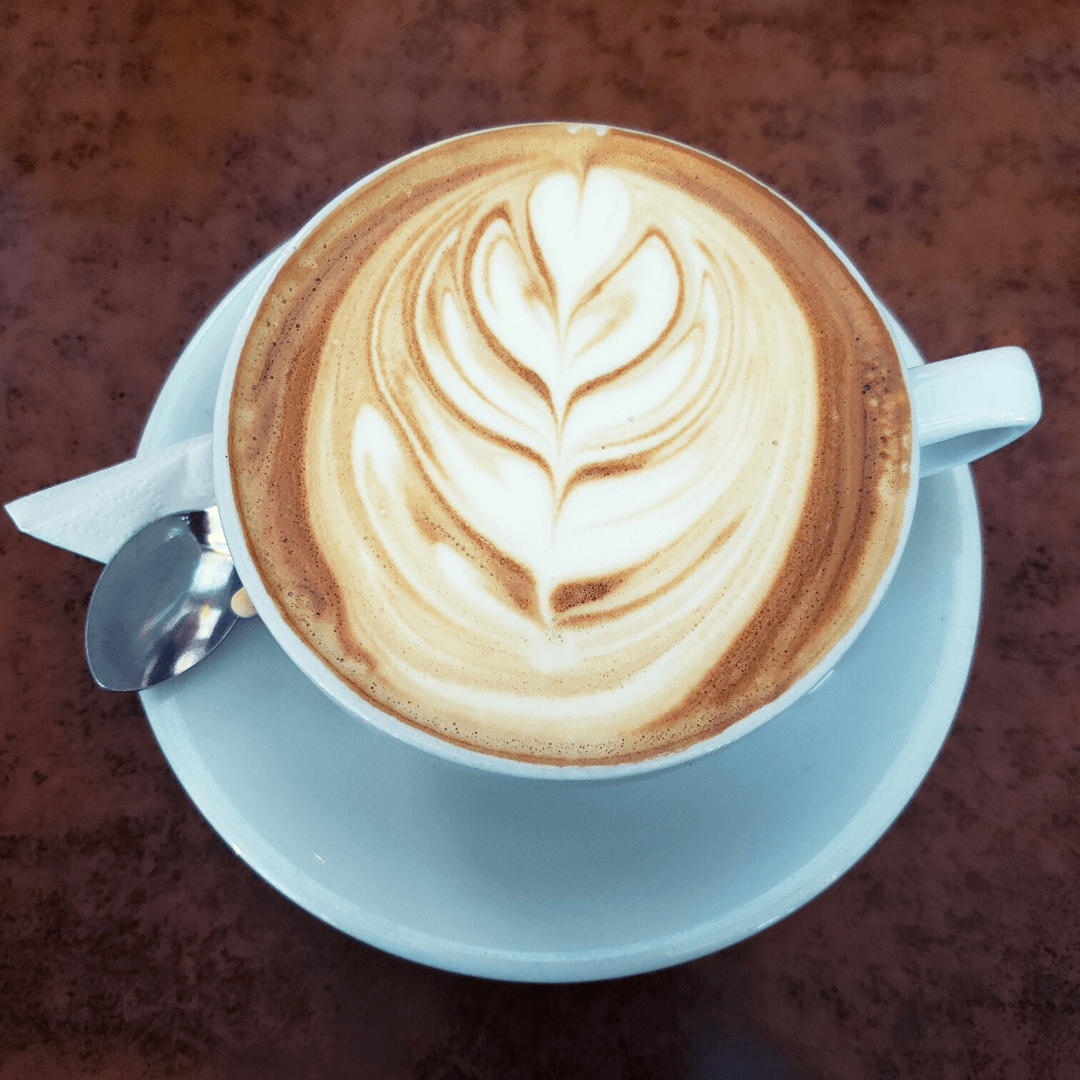 We liked Open City DC so much that we returned the next morning. The breakfast, which is served all day, and coffee was excellent! We made plans to walk to the zoo before getting back in the car for the long drive home. 
When we arrived at the zoo, we saw a large sign letting us know that the famous Giant Panda Bear, Bei Bei, would be heading to China soon. They were advertising a week-long celebration to say farewell and best wishes to the bear! I didn't realize that I wanted to see Bei Bei until I saw that he would be leaving soon. As agreed upon under the Panda Diplomacy promoting US-China Relations, Bei Bei would need to move to China at the age of 4. So here we are, saying farewell to a successful panda diplomacy project!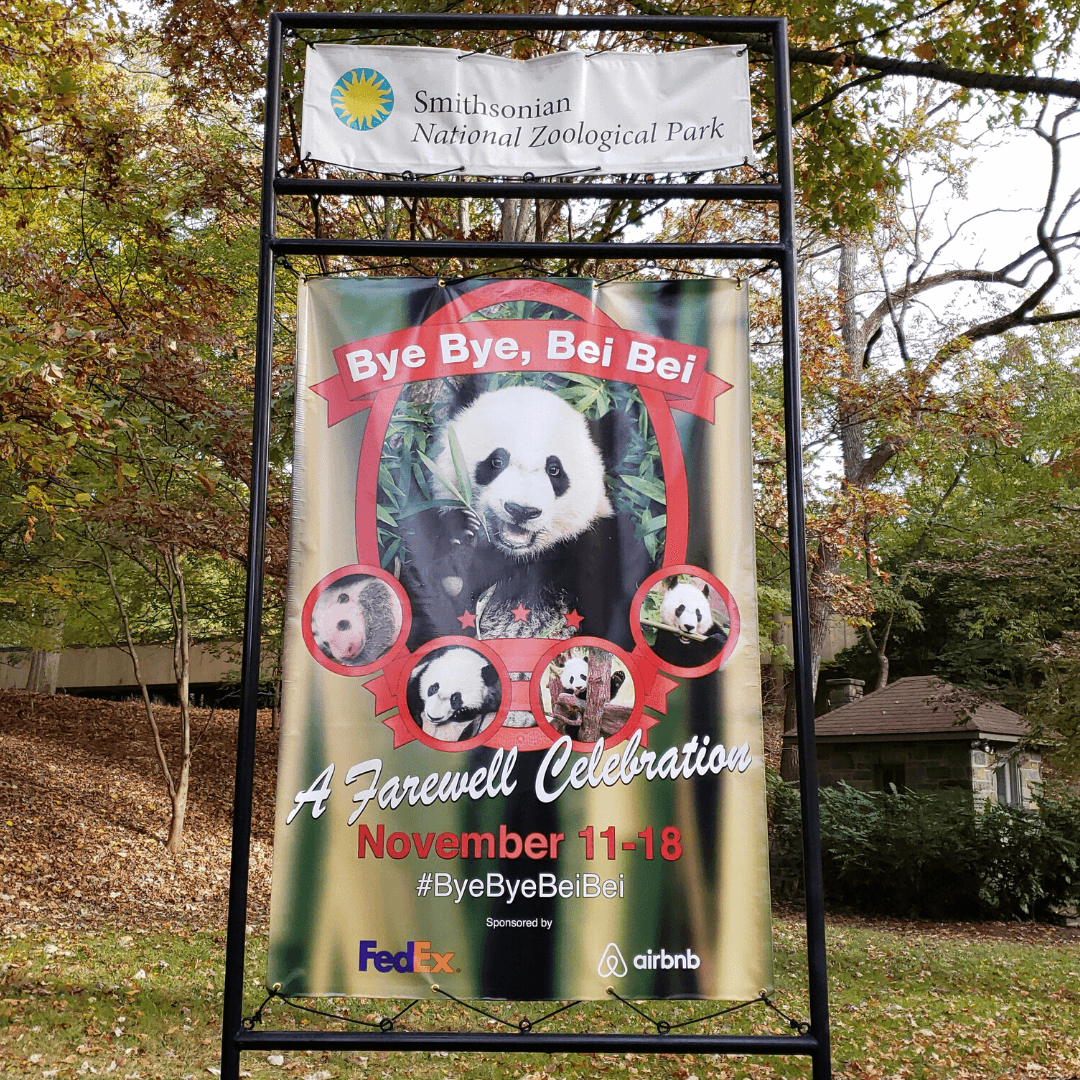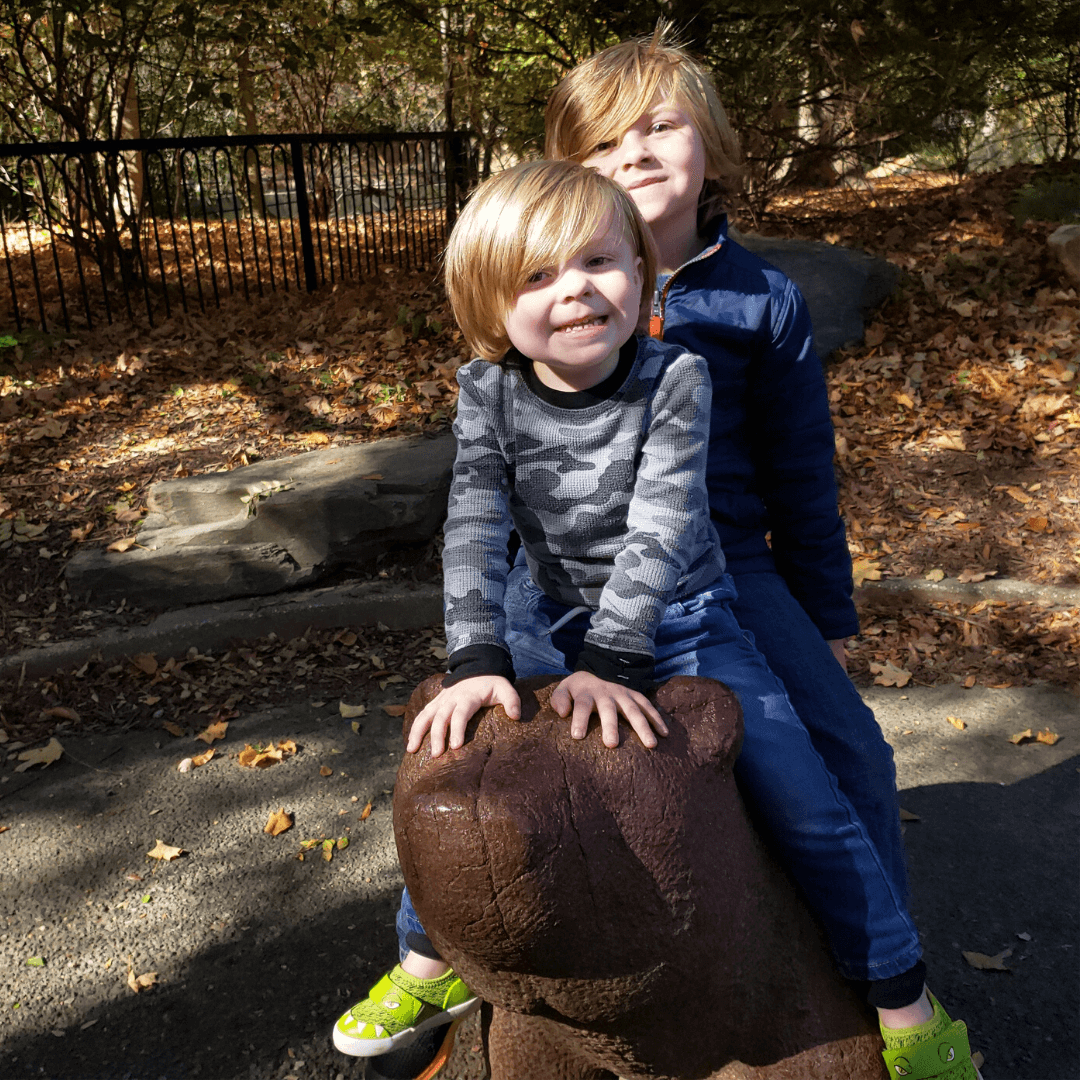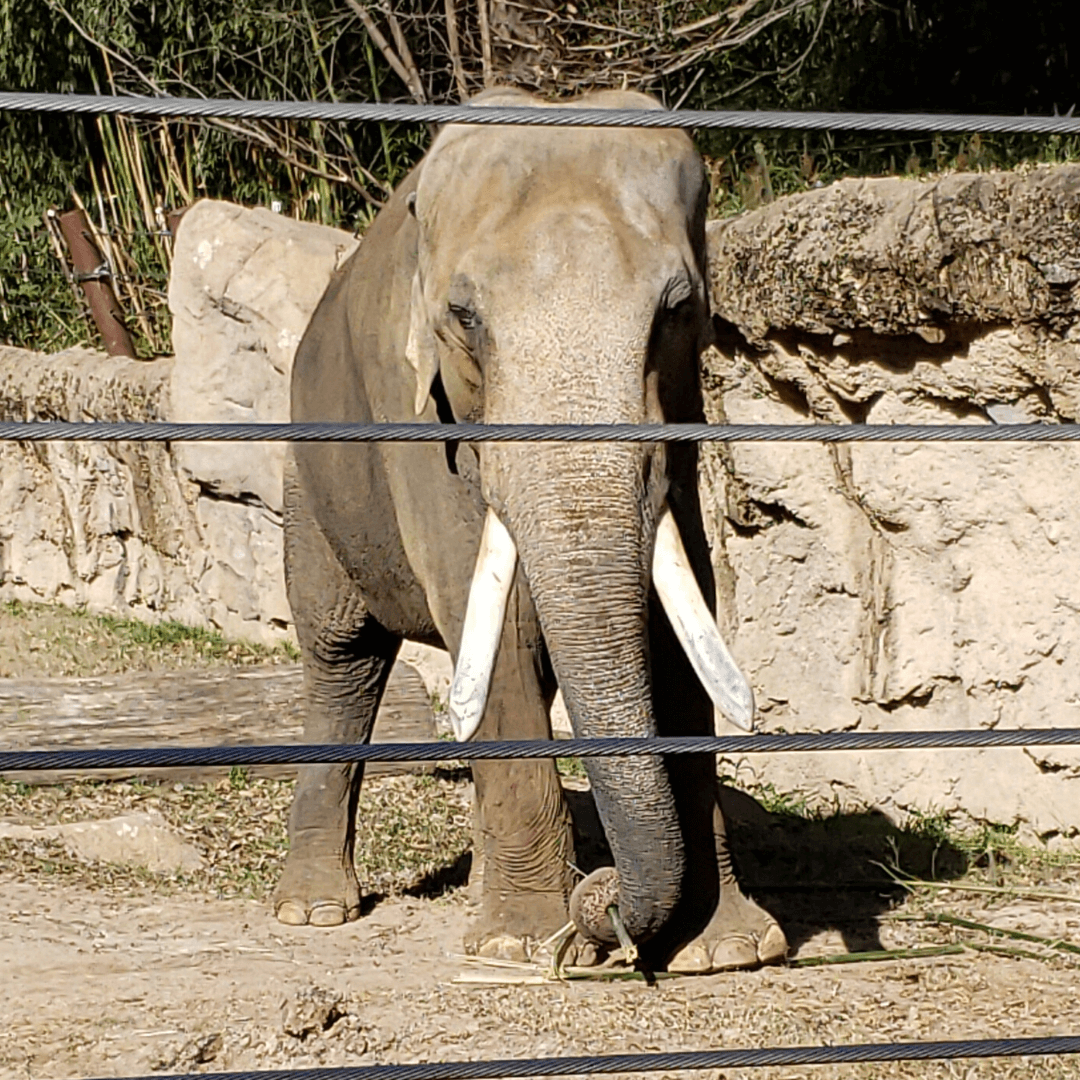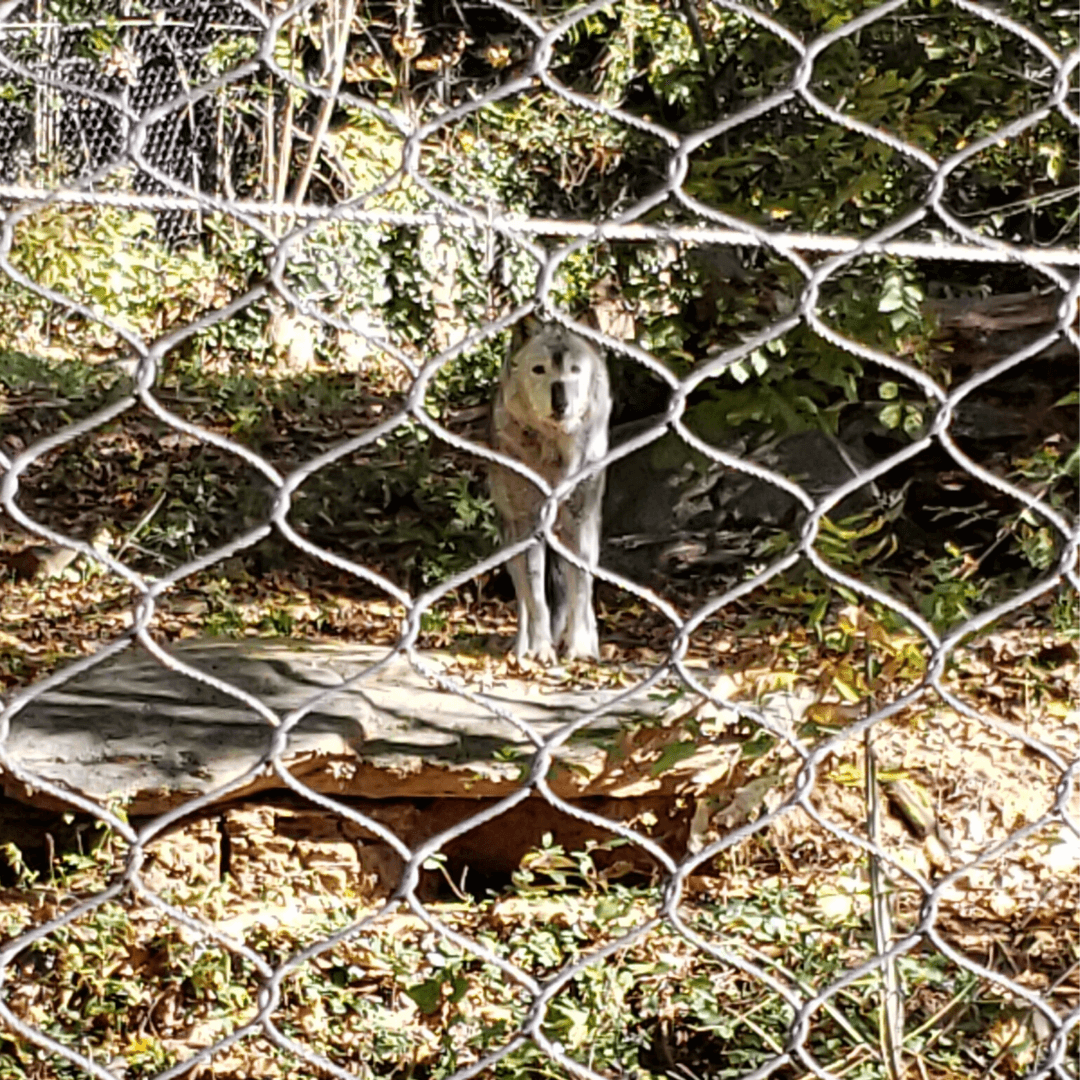 After walking what felt like a billion miles at the zoo, we got to rest our feet in the car for a few hours on the ride home. I had high hopes for our quick weekend in DC. When I looked back at the boys in their car seats, they had both fallen asleep before we were even out of the city. Success.