[freeusregionshtml5map id="0"]
I invited some outdoor-loving friends to help put together a list of excellent campgrounds across the United States! Though we are just getting started, I hope to have at least one great campground for each state soon! Whether you are a tent camper, glamper, or RV fan, we've got excellent recommendations for everyone. If you have a must-see campsite that you don't want to keep a secret, check out the states below that we are still looking for and send it your submission!
Looking for Submissions in:
Alabama, Alaska, Arizona, Arkansas, Colorado, Connecticut, Georgia, Hawaii, Idaho, Illinois, Iowa, Kansas, Kentucky, Louisiana, Massachusetts, Michigan, Minnesota, Mississippi, Missouri, Montana, Nebraska, Nevada, New Hampshire, North Dakota, Ohio, Oklahoma, Pennsylvania, Rhode Island, South Carolina, South Dakota, Vermont, West Virginia, Wisconsin & Wyoming
Camden Hills State Park & Campground • Camden, ME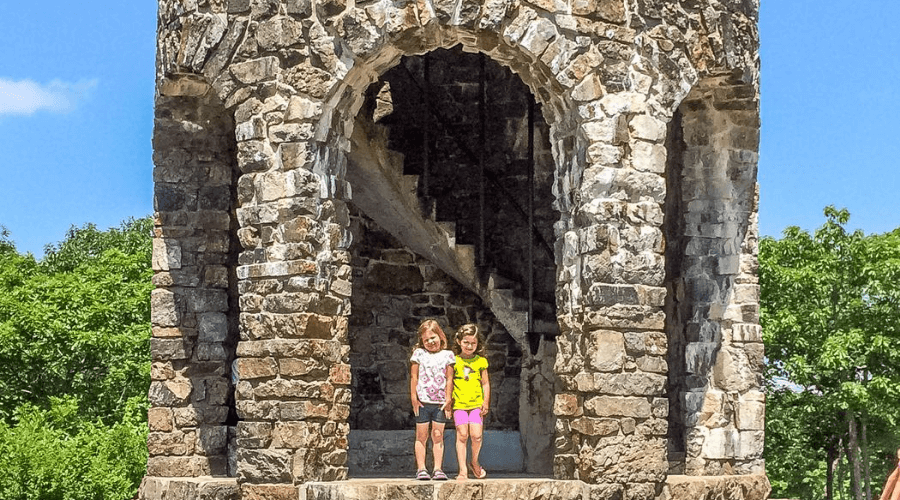 One of our favorite places to camp is the Camden Hills State Park Campgrounds in Camden, Maine. This park and campground are just up Route 1 from the small town of Camden. With over 5,700 acres, there is tons to explore. The park goes from the water and includes several mountains you can climb. The area closest to the water has a parking area, picnic tables for day use, and walking trails along the rocky shoreline.
The campgrounds are across Route 1 with a huge field out front to play frisbee, soccer, or just run around on. The campground has a few camping sites on the field along the woods as well as wooded campsites for tents and RV campsites. We really enjoy the privacy of these campsites.
The campgrounds sites with and without hookups for water and electricity at the site. There are drinking water stations throughout the campgrounds as well as bathrooms with showers. I really like their showers here. They aren't small but large and spacious. The feature I think I like the most is the dishwashing station outside the bathrooms. I'm really not a fan of washing dishes in the woods but the washing station has a huge sink and dish drain area which is perfect.
The campgrounds also have a playground area, a telephone, and a trailer dumping station. Of course, as with all campgrounds these days you can buy firewood from them.
My family has really enjoyed camping at Camden Hills State Park as well as exploring the town. Camden is a beautiful town to explore with many shops to go in, places to eat, a few parks, a harbor, a sandy beach, and even a waterfall to take pictures of. One of our adventures in Camden was taking a kayaking tour around the harbor and out to Curtis Island Park with Maine Sport Outfitters.
Read more about Camden Hills State Park Camping by Leeanne of In The Olive Groves.
Watkins Glen State Park • Watkins Glen, NY
One of the most visited parks on the East Coast is Watkins Glen State Park in the Finger Lakes Region of New York. The park is famous for its breathtaking natural beauty and being able to spend a night there makes it special.
The Watkins Glen Camping experience is great as the State Park has around 300 campsites and wooden cabins to book from. Put up a tent, camp in your RV or enjoy the wooden cabins! The campsites are spread around in the park that can be easily booked online at the State Park website. 
The campground comes with facilities like restrooms, showers, a dumping station, and firewood shop that make it a great choice for families. The campsites are spread out and are equipped with fire pit, benches and tables, and enough parking for cars. The best part is the campground is surrounded by lush green trees, fresh air, and serenity to enjoy.
The campsites are connected to the trails in the park and can spend time by hiking the trails especially the scenic 2 miles long Gorge trail. The trail passes through many cascading waterfalls and streams. Summer is a popular time and hence it is advisable to book the campsite well in advance!
Read more about Watkins Glen State Park Camping by Neha Kulshrestha of Travel Melodies
Wharton State Forest • Hammonton, NJ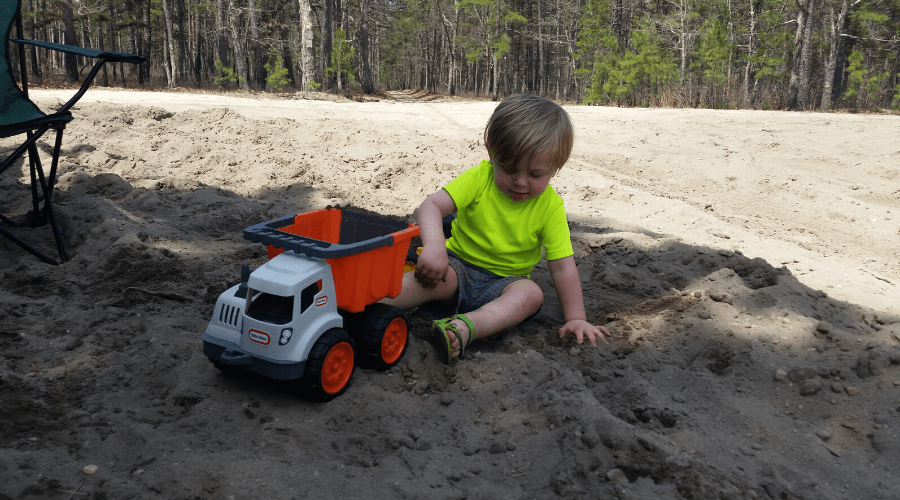 Wharton is the largest State Forest in New Jersey. It encompasses a small portion of the New Jersey Pinelands National Reserve, or Pine Barrens. You can camp by tent, RV, cabin or yurt! There are plenty of options and places to camp with different amenities. We chose to spend our time in Pine Barrens in the most primitive way. My favorite part about this State Forest is that you can easily find solitude! We loved taking our son and the dogs here to run around. There was plenty of space for them to play in the sand.
Whatever your interests, Wharton State Forest has it! There is boating, fishing, hiking, swimming, equestrian activities, and more! If you would like to take a journey back in history, be sure to make a stop at Batsto Village. When you are ready to rejoin civilization, be sure to visit nearby Diggerland and Sahara Sam's Oasis Indoor and Outdoor Waterpark for a lot more fun!
Massey Landing RV Retreat & Campground • Millsboro, DE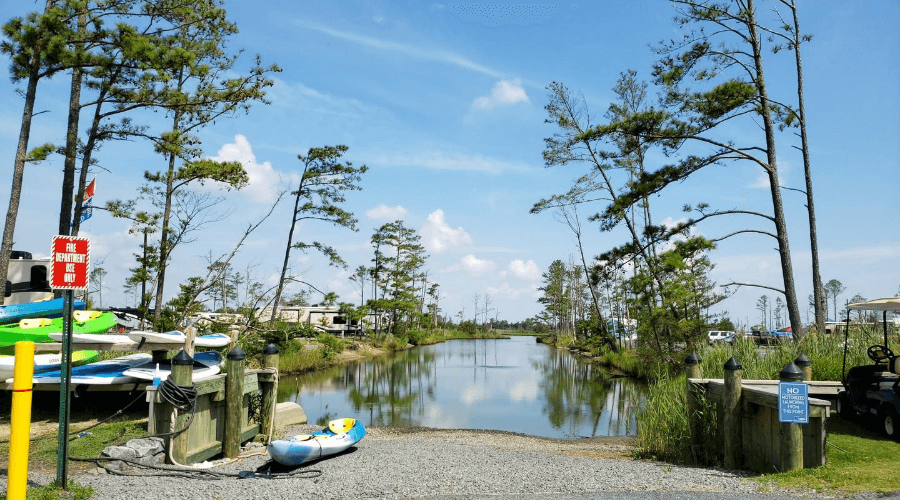 Massey's Landing RV Resort & Campground is at the end of the Long Neck peninsula in Millsboro, DE. Choose your type of camping: RV, Safari Tent, or Comfortable Cottage. We chose the Safari Tent! It was in a great location, close (but not too close) to bathrooms and we had a golf cart with our rental to easily discover the other amenities across the property.  
While the drive to the beach is a bit of a drive from this place, it has everything you need for an excellent vacation, including a pool, arcade, a marketplace, and kayak launch right onsite. They have themed weeks with plenty of fun activities on certain days and offer a movie showing on the beach. There is a fun space for everyone! After spending time at the private beach area on the bay, be sure to stop by Paradise Landing Tiki Bar for some great food and drinks!
One of our favorite things about Massey's Landing was the golf cart that came with our safari tent reservation. The kids loved riding all over the property to see the big RV's and waving to other campers.  
Hart Springs Park & Campground • Bell, FL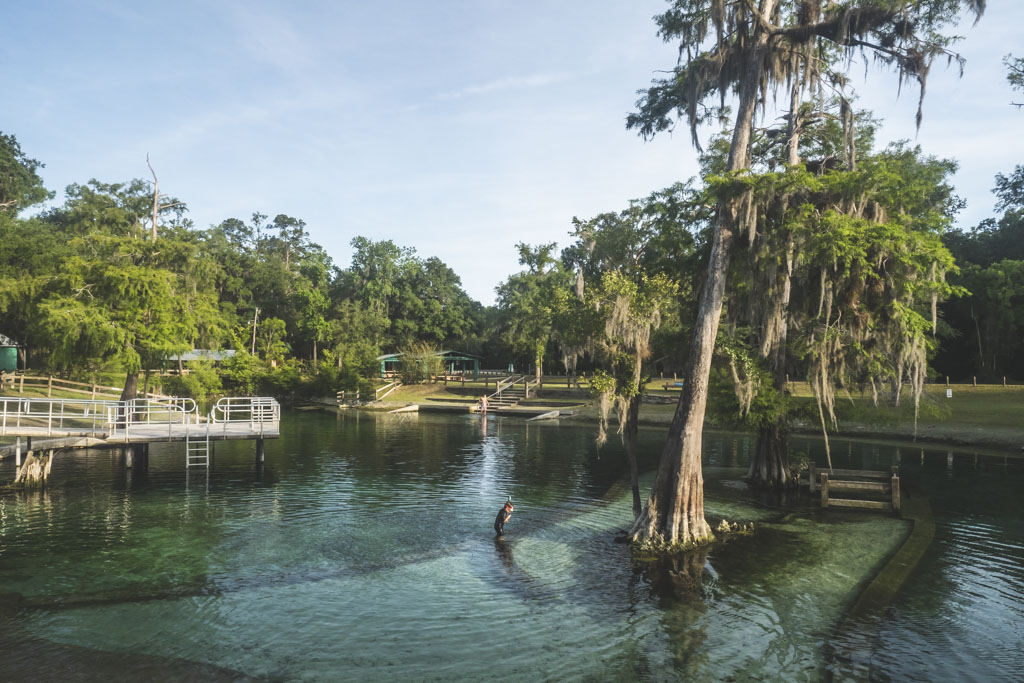 We have camped in over 15 parks in Florida with our two children, and Hart Springs Park has been by far our favorite for camping with kids! Located in North Florida, it features two camping areas: one for RVs and tents, and a separate area for primitive camping. The RV campground includes full hookups and spacious sites. The primitive camping area is closer to the springs and underneath a beautiful oak hammock.

What we like the most about this great park is all the child-friendly amenities without feeling like a resort. Within the RV campground, there are large grassy areas where kids can enjoy a game of tag, frisbee or anything their imagination allows. Also, the paved roads within the campground are perfect for little bikes and scooters. There are multiple signs on the road reminding drivers to slow down for kids!
The path to the springs is shaded and paved, making it a great bike path for kids and adults. There are multiple, easy nature walks that are short and shaded as well. The springs themselves feature multiple large areas at different depth levels, which work great for little ones who are still learning to swim. Despite the springs being somewhat developed, there are still a lot of fish and turtles to be seen! This makes it great for kids that want to learn how to snorkel! And if the spring water is too cold for your little ones, they can still splash around in the splash pad next to the springs!
Read more about Hart Springs Park & Campground from Rosanna at A Pragmatic Lens

Owens Creek @ Catoctin Mountain Park • Thurmont, MD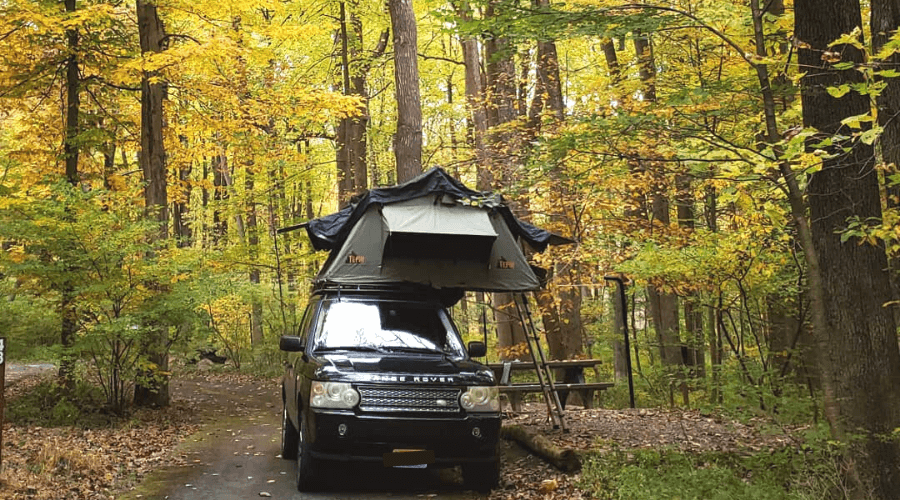 Owens Creek Campground is nestled inside Catoctin Mountain Park, a National Park Service site. This park is home to Camp David, a rural retreat for U.S. Presidents and a few other campgrounds as well! We spent our time there camping in our rooftop tent with neighbors ranging from primitive tent campers to RV's. I was pleasantly surprised by the clean bathrooms and spacious sites. They have an amphitheater that the Rangers have storytelling events and other interactive programs! 
At the Visitor Center down the road, you can enjoy history and environmental exhibits and kid's discovery room. Right at the doorstep, you can hop on their excellent trail system to discover trails for all fitness levels! We visited in the Fall when all the colors were at their peak. It was the perfect time of year to enjoy this area!   
The River Valley Campground • Cherokee, NC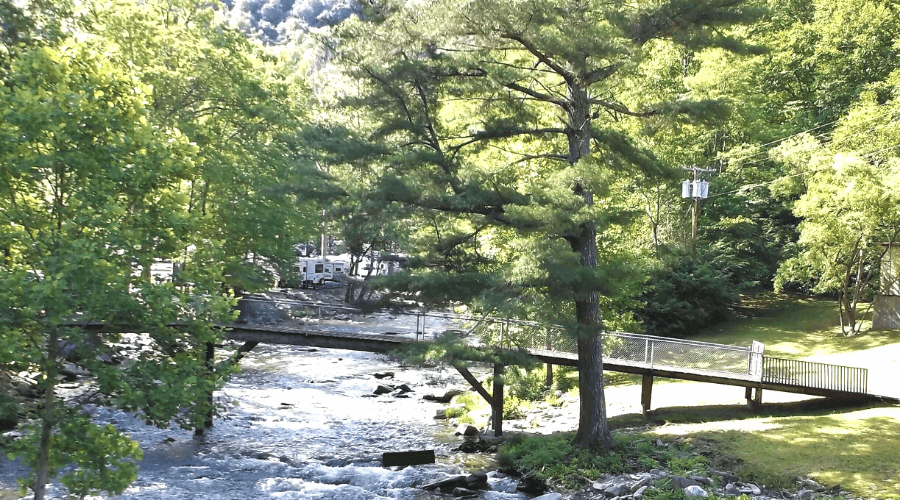 We love heading toward the mountains of Western North Carolina. It is a great place to camp! Most campgrounds in this area are surrounded by majestic mountains and have raging streams running through them. The River Valley Campground in Cherokee is wonderful. The campground has 103 sites with hook-ups, some right next to the river. It is open from April 1st – November 2st. Pets are allowed and amenities include firewood, restrooms, showers and wifi. You can go fishing, hiking, swimming, or visit the nearby town of Cherokee. There, you can check out the Museum of the Cherokee Indians or pan for gold.
The Oconaluftee Visitor Center is just 4 miles from the campground, the first visitor center inside Great Smokey Mountain National Park. It is a great place to see elk as they graze nearby and throughout the park. The whole area is full of great hiking trails and beautiful waterfalls, with scenery that is hard to beat!
Read more about Western North Carolina Camping from Cathy at 50 Over 55.
Chincoteague Island KOA Resort • Chincoteague, VA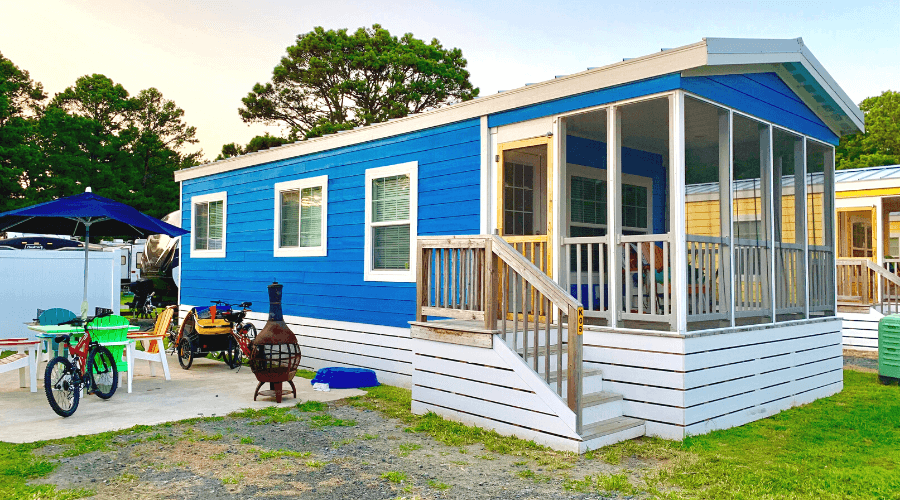 Chincoteague Island KOA Resort is a camping location near the shore of Virginia that features tent camping and glamping, as well as sites for RVs and cabins. This campground is unique for several reasons. There are tent camping sites that enjoy views of the Assateague lighthouse across the bay. The campground also has a new water park adjacent to it, called Maui Jack's. The water park features numerous slides and a lazy river. In addition to these cool features, there are also lots of fun activities for kids and a shuttle to the beach.
Read more about Chincoteague Island KOA Resort from Karen at Been There Done That With Kids
Indiana Dunes State Park • Chesterton, IN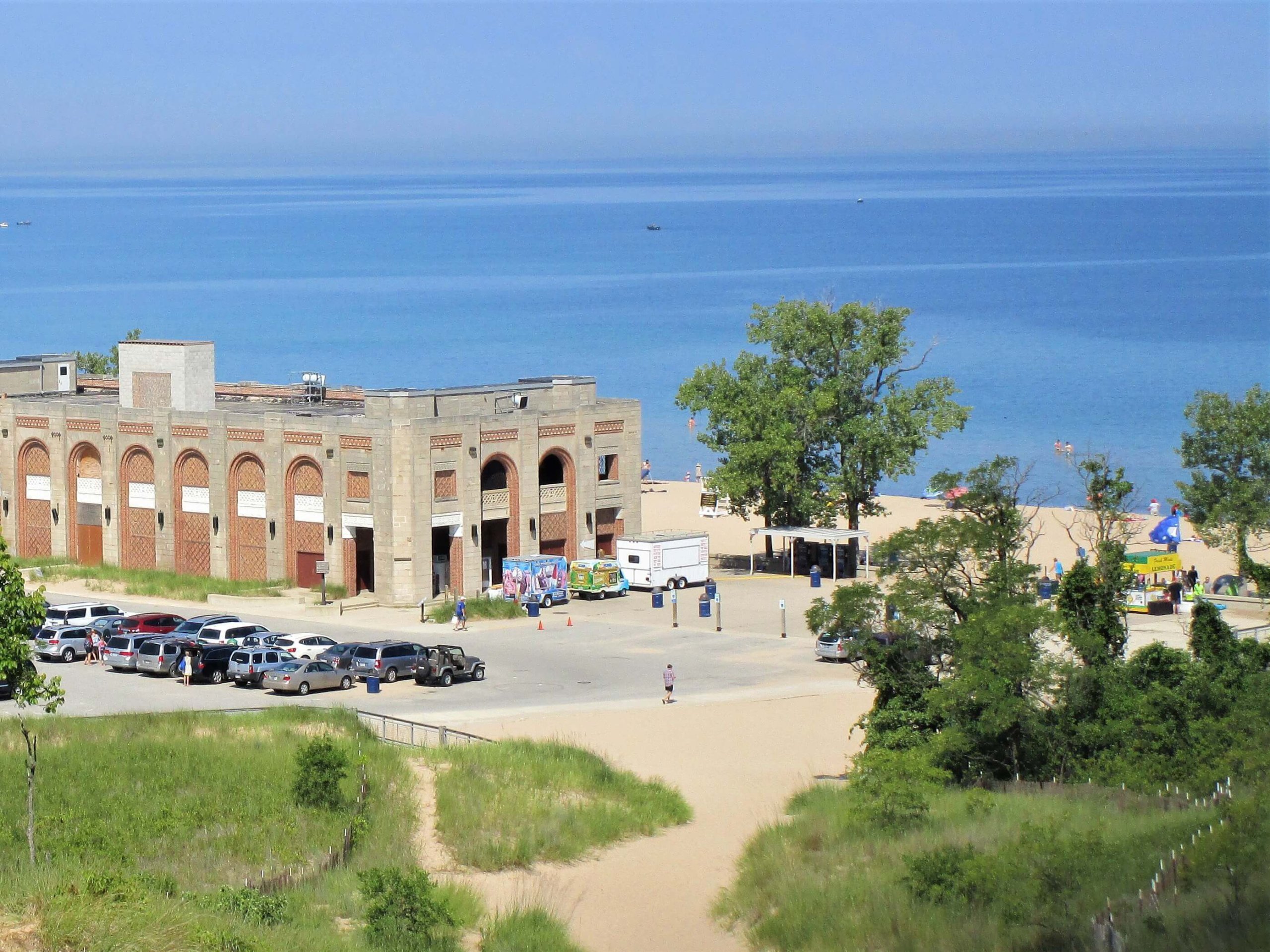 We love camping at Indiana Dunes State Park. It is one of our favorite places to camp, and for good reason! It features more than three miles of sandy beaches, sand dunes that climb almost 200 feet high, and miles of hiking trails. The Indiana Dunes State Park is surrounded by the Indiana Dunes National Park and is the perfect spot to explore this coastline. 
There is SO much to do during your stay. The Nature Center is simply adorable, complete with a bird watching room, library, and shipwreck themed play area. They host a variety of hands-on hikes, classes, and activities for kids throughout the year. The Indiana Dunes also play an important part in the migration (and year-round homes) of over 350 different species of birds. We highly recommend visiting during birding season.
In addition, you simply can't go wrong with nearby Lake Michigan! It provides countless options for family fun. Spend the day splashing in the waves, participate in a beach clean-up or take on the "3 Dune Challenge" (see post linked below for details). On a clear day, you can even see the Chicago Skyline from the beach!
Be sure to make your reservation in advance and check out the reviews of each side of the campground, from Charlene and Trisha at Perhaps This is, to help you determine the best fit for your adventure. Happy Camping!  
Harrington Beach State Park Campground • Belgium, WI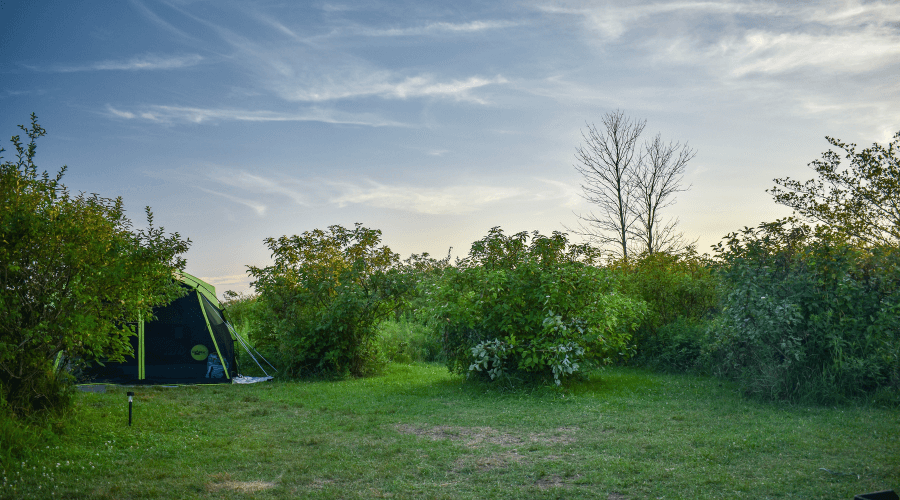 Harrington Beach State Park campground is located in the town of Belgium, Wisconsin. It is about 2 hours north of Chicago, 30 minutes north of Milwaukee, and an hour south of Green Bay. The campground is set a little ways off of the beach in a lightly wooded area. There are tent sites and RV electrical sites, a tent only group campsite, 5 walk-in sites set out in a large open area, one accessible cabin, and one kayak-in site.
The sites are not huge, but they are well situated among the trees and brush, and most are set at an angle which gives them a sense of privacy. Many of the sites have little nooks cut into the brush around them that are very cute and allows for more tents to fit into a smaller site. The walk-in sites are very secluded and large. If you want to get away from it all, the walk-in sites are perfect.
The beach is very pretty and close by. The forest comes right up to the edge of the water where there is a long narrow strip of sand and smooth rocks. The waves are generally small and sand bar reaches far out into the lake making it a great place for kids to swim. The water of Lake Michigan is surprisingly blue and beautiful! There are also several hiking trails leading through the woods along the water's edge that are very scenic and worth doing.
Harrington Beach State Park is a great place for a Summer get away for those who like both hiking and beach time in the Midwest! Read more about camping near Chicago from Laura at We Galavant the Globe.
Cades Cove, Great Smokey Mountains National Park • Townsend, TN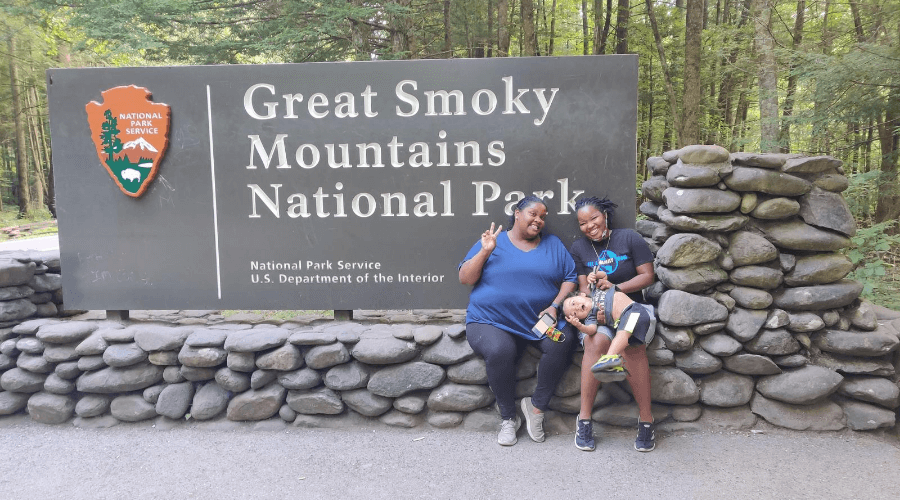 The Great Smoky Mountains has some of the most beautiful scenery of all the National Parks in the country. The hikes are gorgeous with lush greenery showing as far as the eye can see. With such beautiful surroundings, this is one of the best places to camp. There are four different camping styles to choose from, ranging from backpackers to group campsites.
As you can imagine, the backpacker route is more rugged and is further inland compared to the family-friendly campsites with restrooms and picnic tables. We camped at the Cades Cove campground for one night. The cost is $25 per night and requires reservations. You can camp with an RV, but there are only hook-ups available at certain campsites. We chose this campsite because the location gives you the best opportunity to see wildlife. Unfortunately, we didn't see any animals, but we plan to return to try again.
If you plan on camping at the Smoky Mountains National Park, make your reservation well in advance. Campsites can be reserved six months in advance, with a maximum stay of 14 days at a time, 60 days per year. Trust me this place is worth the cost and more. The hikes alone are worth it!
Read about more about Great Smoky Mountains National Park with kids from Cee and her family at Itz A Family Thing.
Palo Duro Canyon State Park • Canyon, TX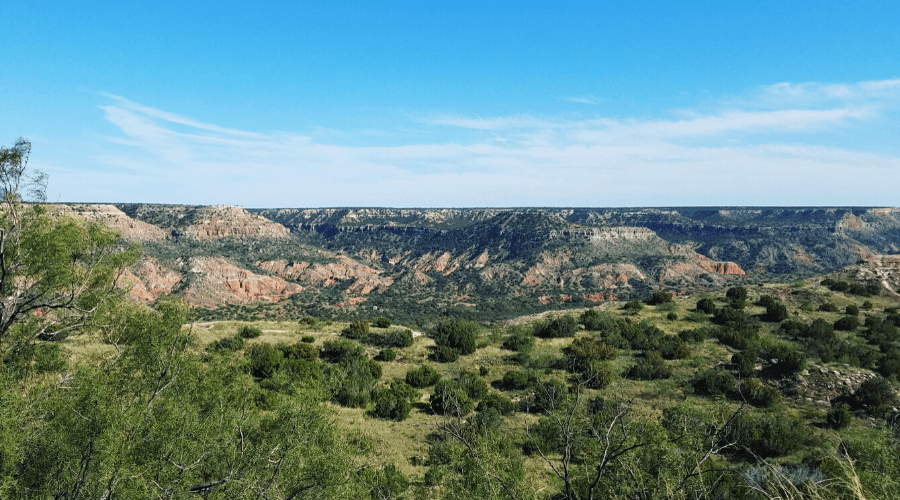 The panhandle of Texas is home to the 2nd largest canyon in the United States. The rugged landscape to experience in Palo Duro Canyon is phenomenal! There are over 30 miles of hiking, biking, and equestrian trails to enjoy here while taking in the otherwordly scenery. There are a few campgrounds to choose from with spots for RV's, primitive tents, and rooftop tent camping. They also have a few impressive cabins built on the rim of the canyon for a unique view of the land!
I was very thankful to have our rooftop tent because you could hear the coyotes echoing off the canyon walls! One even came to our campsite and yipped for a few minutes before moving on. If you decide to visit Palo Duro Canyon, you are in for a treat. It is a beautiful area. Be sure to stop by the Big Texan Steak Ranch in Amarillo, home of the 72 oz steak!
Jemez Falls Campground • Jemez Springs, NM
One of my favorite places in New Mexico: The Jemez Mountains! Jemez Falls Campground is just one of several great places to camp in the Jemez. Located in a stunning forest of Ponderosa Pines, you have access to plenty of trails, warm springs, and other unique elements to the area. There are RV and tent camping sites, as well as primitive dispersed camping options.  
Nearby, you can overlook the vast Valles Caldera National Preserve, take a stroll through Bandelier National Monument or visit Jemez Springs Village. Los Alamos is about 40 minutes from the campground. It is a quaint, beautiful town with a rich history surrounding the Los Alamos National Laboratory.  
There is so much natural beauty at every turn in Northern New Mexico, nature's playground at it's finest!
Moab KOA Holiday • Moab, UT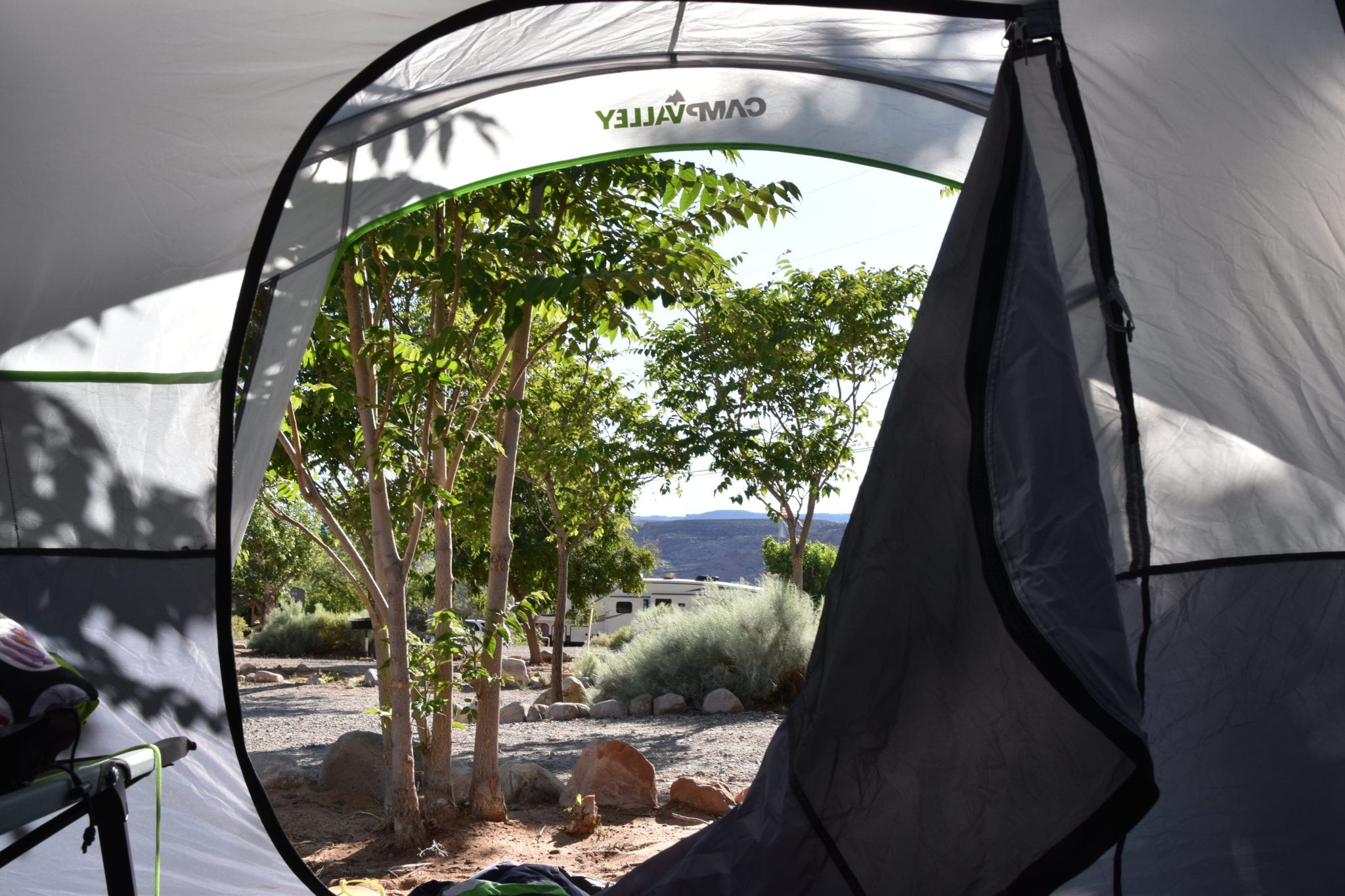 Our go-to campground is KOA. We have always had such great experiences! I love that you have a choice between camping in a tent, staying in a cabin, or if you have an RV you have great hookups available. We recently went to Moab Utah which is the home of both Arches National Park and Canyonlands National Park.
The KOA in Moab is one of our favorites. There is a beautiful pool and hot tub your kids will love. Bike rentals are available which is awesome because the biking trails are amazing in Moab. We love that the KOA has a store that has supplies in case you forgot something (which we always do)!
If you plan a trip to Moab, be sure to check out the KOA Campground! Read more from Lisa at Planning Away 
Redman Campground • Salt Lake City, UT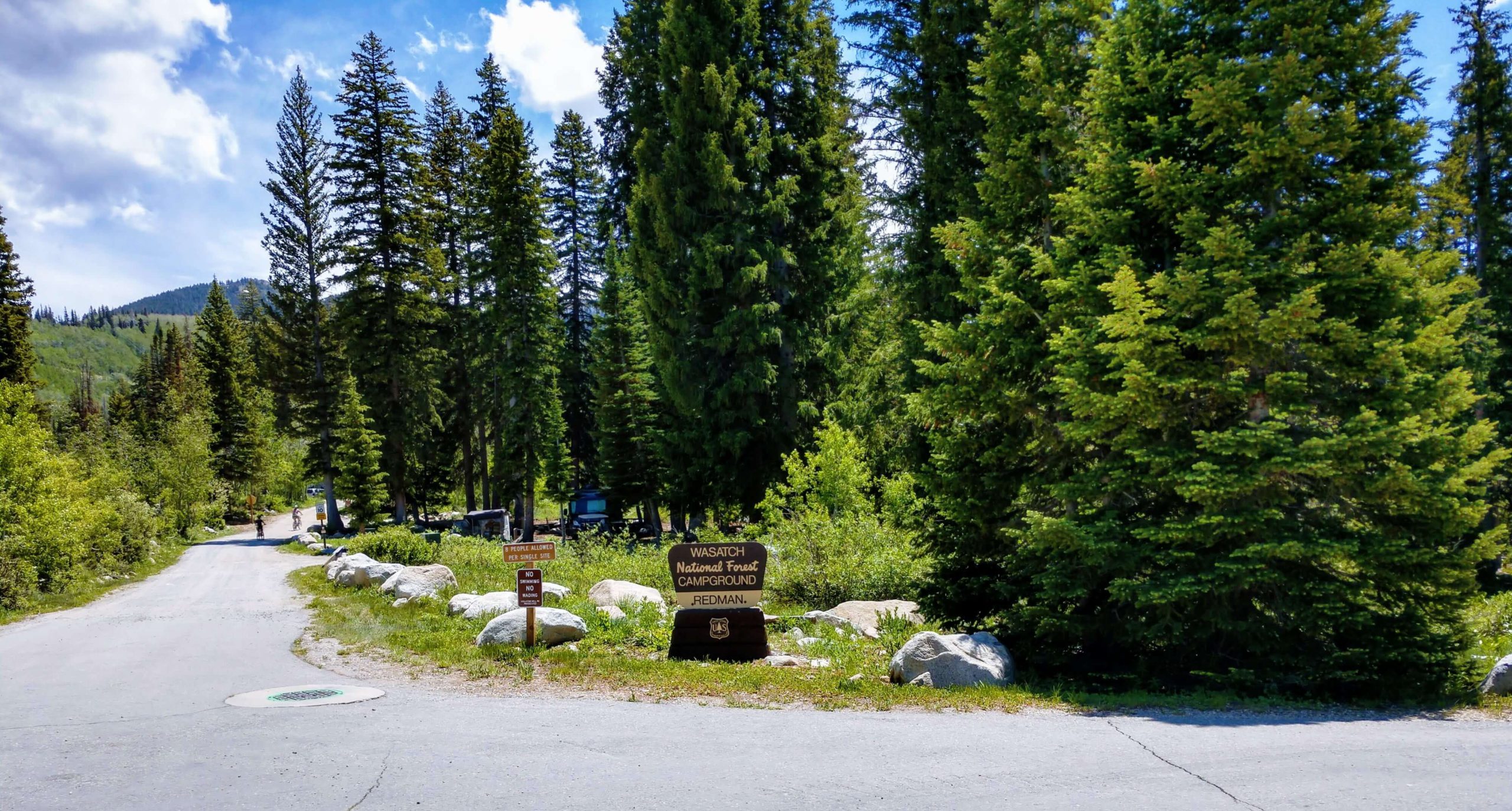 Salt Lake City, UT is bordered on the east by the Wasatch Range of the Rocky Mountains, and on the west by the Oquirrh Mountains. We have four ski resorts just a twenty to thirty-minute drive up to Big and Little Cottonwood Canyons. There are several campgrounds in these canyons, but one of our favorites is Redman Campground. It is located between the Solitude Ski Resort and the Brighton Ski Resort, nestled among majestic pine trees. A river runs through the campground, as well as natural springs, filling the air with the soothing sounds of running water. There are plenty of trees for hammocks, footpaths for exploring, and shade for relaxing. The restrooms are clean, with running water and flush toilets. Most campsites can accommodate either a tent or an RV. There are also group sites available.
During the day, outdoor activities abound nearby. Numerous trails up and down the canyon are great for either hiking or mountain biking, as well as spots for rock climbing. If you feel like taking in the views, you may opt to take a ride on the chairlift at Solitude Ski Resort. Or if fishing is more your style, head up to Silver Lake near Brighton Ski Resort. Both Resorts also offer various dining options, if cooking over a campfire is not your thing. Either way, come camp in the beautiful Wasatch Mountains!
Read more about camping in Big Cottonwood Canyon from Lori at Serendipity On Purpose.
Joshua Tree National Park • Greater Palm Springs, CA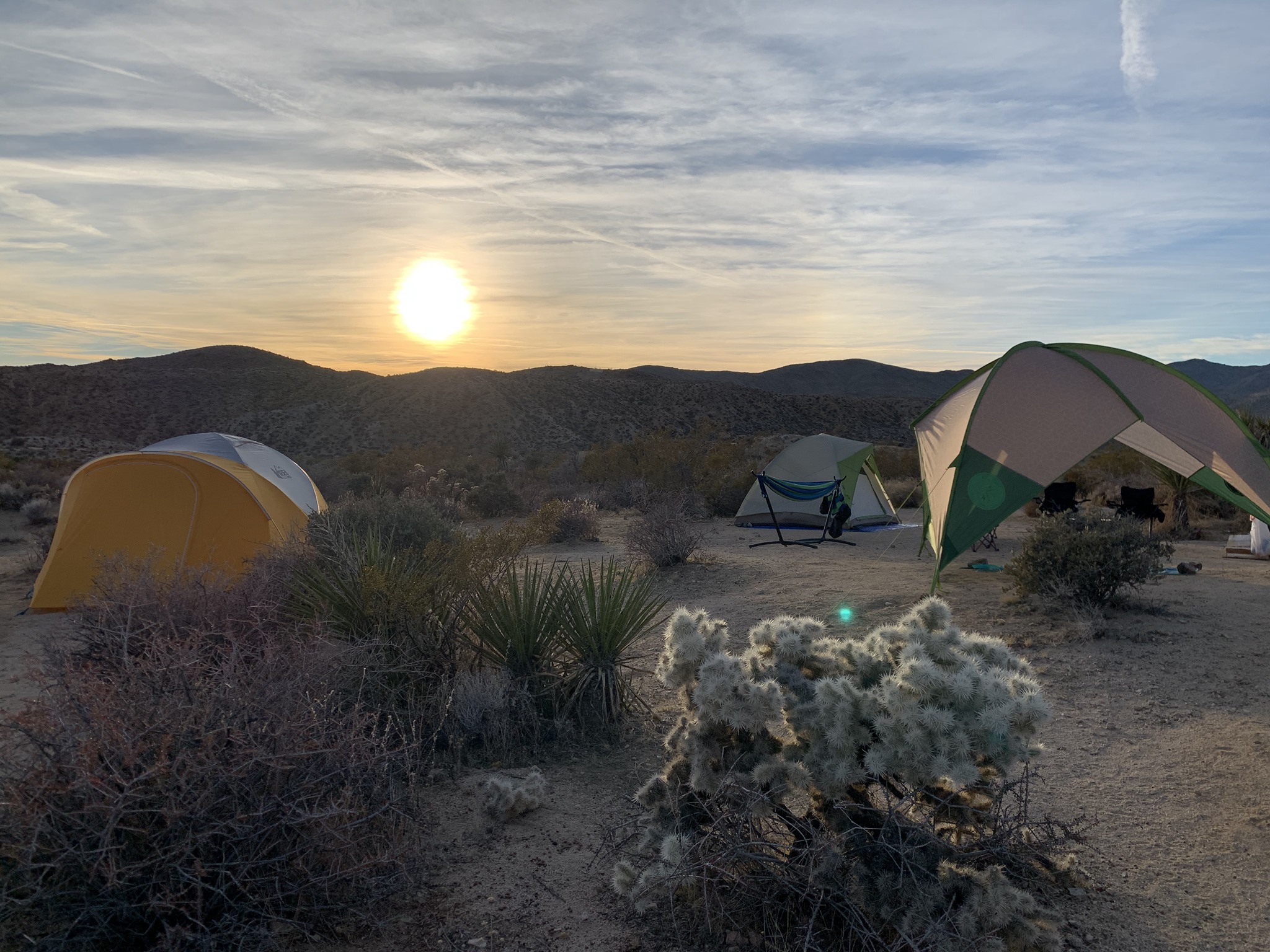 Joshua Tree National Park in California offers multiple campsite options. You can camp in a tent or an RV and choose a site that has full plumbing or a pit toilet or even decide to backpack through the areas. 
There is so much to do and see that every visit can be a whole new adventure. You can go on hikes with a variety of landscapes (who knew the desert had so much variety?!), ride bikes, horseback riding, and look for wildlife. It is an amazing place for photography and to view the night sky. I absolutely love all of the rocks to climb. If you are a rock climber or enjoy bouldering, there are plenty of opportunities, but we just enjoyed climbing around. You can take a look at our "Rock Highlights" here. 
From a cactus garden, to Skull Rock, to Joshua Tree "forests," to a lookout point over the desert, and all of the trails in between, Joshua Tree will not disappoint. 
Read more about Joshua Tree National Park from Katie at Family Travel Folio 
Big Lake Campground • Mckenzie Bridge, OR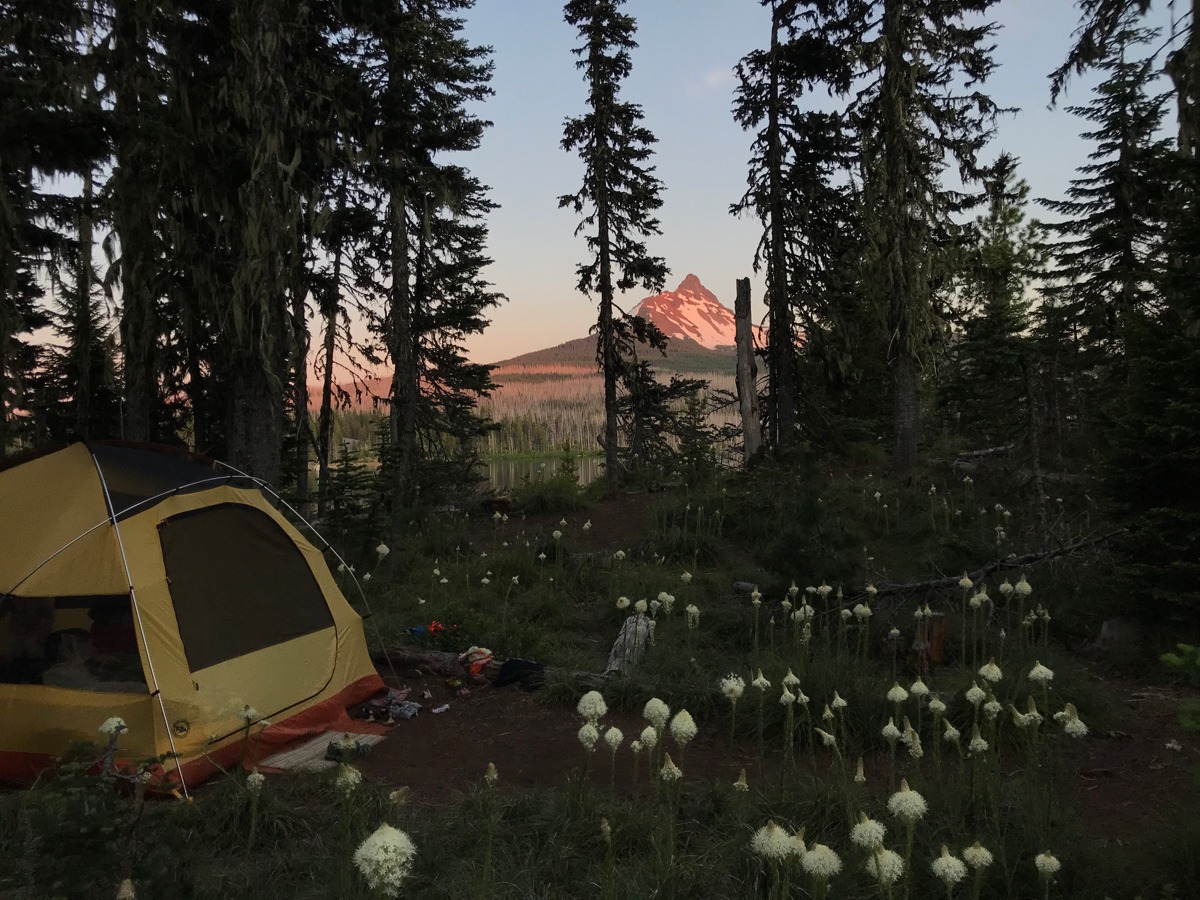 There is no Oregon campground more lovely than Big Lake in June or July. It features 49 spaces for RV or tent camping, set against the backdrop of Big Lake and Mt Washington. Relax lakeside while enjoying the mountain view over the crystal clear lake. Take your camera, because in June and July the beargrass blooms. Almost every campsite is filled with delicately scented white flowers. The view is utterly delightful!
Big Lake is perfect for camping with children. The lake is ideal for swimming or kayaking. The campsites are near the water but set back far enough to provide some distance for safety. If swimming isn't enough to keep your kids busy, you can also spend your day's boating, hiking, caving, or a myriad of other outdoor activities. The nearby Metolius River is legendary for fly-fishing, and one of Oregon's most popular OHV parks is less than a mile away.
Big Lake Campground is well-situated for almost any experience you're craving! Located just 20 minutes from Sisters near the Santiam Pass, it feels remote and quiet but with the security of being near grocery, gas, and medical aid. While there are no electrical or water hookups, and the amenities are simple, the view and many activities more than makeup for any inconvenience.
Read more about Big Lake Campground from Heather at Oregon Outdoor Family
North Cascades National Park • WA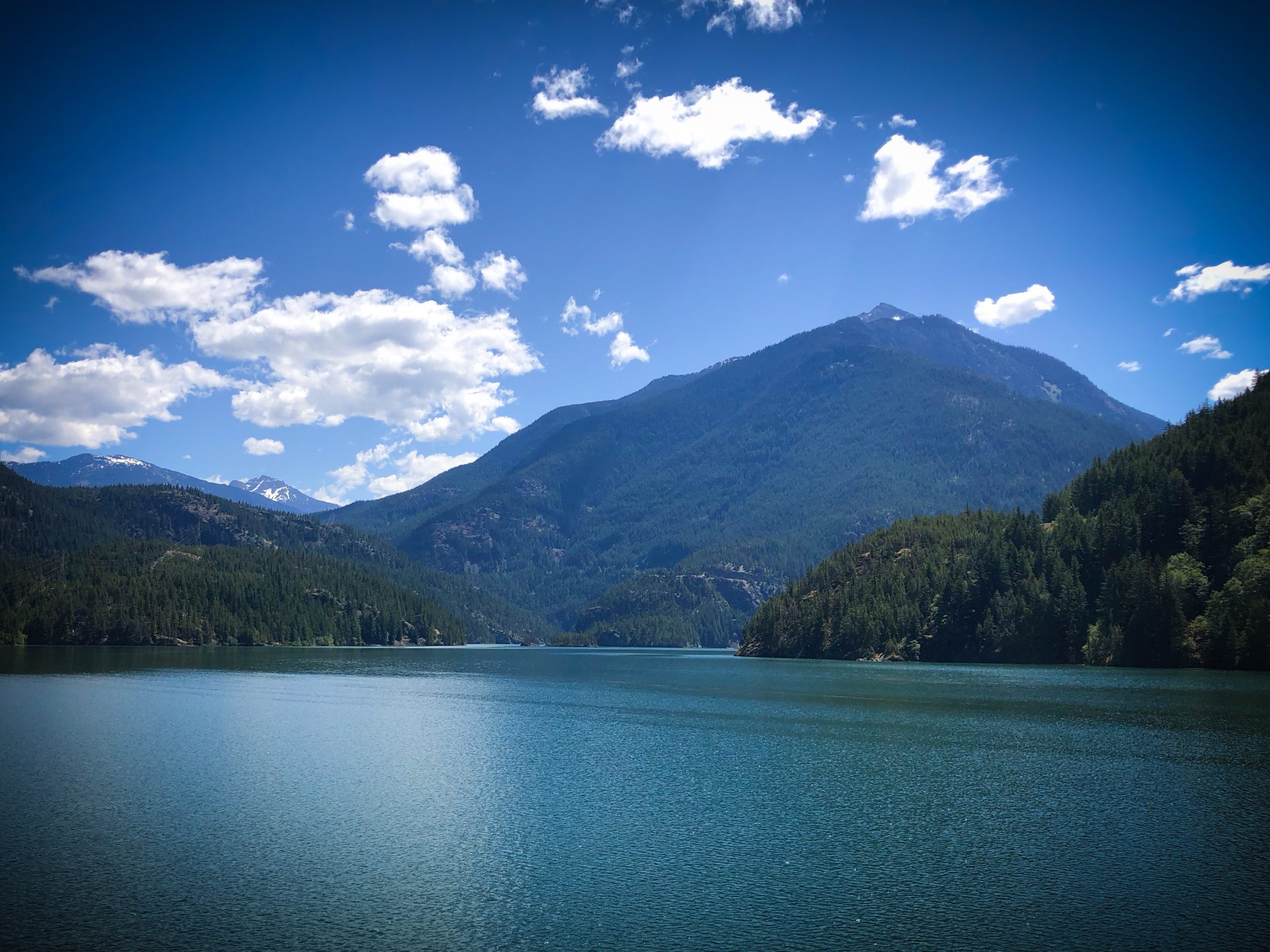 One of our family's favorite destinations for camping in Washington state is North Cascades National Park, located in north-central Washington state. Often overshadowed by Washington's more famous national parks, Olympic and Mount Rainier, North Cascades has lakes, forests, and hiking trails galore for families to explore. We love taking our kids for hikes at North Cascades! 
There are three campgrounds at North Cascades National Park that have individual sites for camping: Newhalem Creek Campground, Gorge Lake Campground, and Colonial Creek Campground. Peak season is from mid-May to mid-September. Site fees range from $16-$40 per night.
Gorge Lake Campground is a primitive site, so it offers no running water and only has pit toilets. However, both Newhalem Creek and Colonial Creek Campgrounds have bathrooms with flush toilets and sinks, as well as outdoor faucets with potable water. These campsites are ideal for car camping or boondocking, as they do not have electrical hookups. 
North Cascades National Park has several trails for kids and families. Many of the easy hikes can be extended to make them more challenging. Diablo Lake and Ross Lake are popular spots for hiking at North Cascades National Park.
Read more about North Cascades National Park from Astrid at The Wandering Daughter.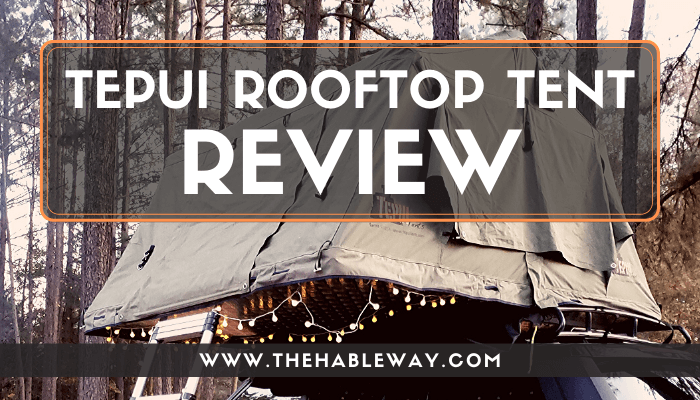 In 2017, we bought a Tepui Kukenam XL Ruggedized Sky 4 tent in from REI. We had one goal in our sights when purchasing it.
Read More »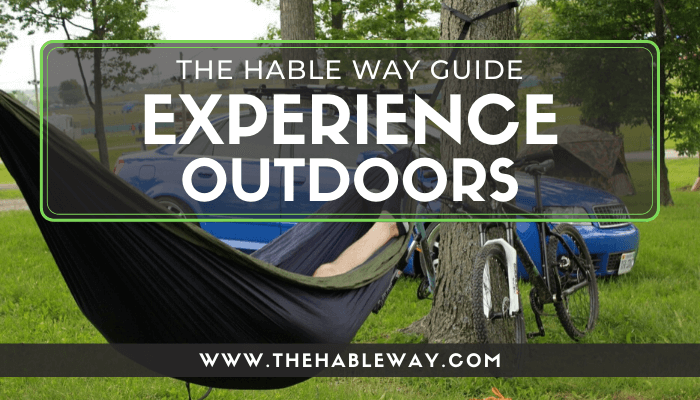 If it wasn't obvious by now, we are big fans of being outside! We love the hiking, camping and just sitting outside. Thankfully, our boys
Read More »