In 2017, we bought a Tepui Kukenam XL Ruggedized Sky 4 tent in from REI. We had one goal in our sights when purchasing it. We planned to drive from Charlottesville, Virginia to Albuquerque, New Mexico for the International Balloon Fiesta. We could have flown, but we were seeking out a grand adventure. Surprisingly we didn't overthink the purchase! We tend to get stuck with analysis paralysis, especially on things with a high price tag. How much would we use it? What would we do with it offseason? It is worth the money? We get a lot of questions about the tent so I figured it was time to lay it all out there!
* We are affiliates of REI. If you click through our links and purchase anything on their site, we may receive commission at no cost to you!
Tepui Kukenam XL Ruggedized SKY 4 Tent
Features & Technical Specs
Four Season Ruggedized

Four-Person Sleep Capacity

Floor Dimensions: 96×72 inches

Floor Area: 48 Sq Ft

Peak Height: 52 Inches

360g Dual Stitched Fabric

High-Density, 2.5 In. Foam Mattress
Two Built-In Screened SKY Panels

Anti-Condensation Mat Under Mattress




Dual Rainfly Support Rods

Extra-Large Pockets For Organization

Gear Anchor Points & Bedding Straps

8 ft 6 in. Telescoping Ladder

Diamond Plate Base
Tepui's "Ruggedized" series is the toughest in their line. This refers to the heavier, dual stitched fabric, anti-condensation mat, heavy duty internal frame, 3-bolt hinges, and diamond plate base.
Questions We Asked Ourselves Before Buying:
Do We *Actually* Like Camping That Much?
It may sound silly, but you need to ask yourself how much you camp in a given year. Defining your vested interest in camping is crucial to choosing the right tent. If you don't love ground tent camping but have a desire to spend extended time in nature, this may be the ideal solution for you. This is basically where I was at when we bought our tent. It turns out, we do actually like camping!
Is Our Current Vehicle Equipped For A Tent?
Before you slap a tent on the roof, You need to trust your vehicle. Then make sure it can be outfitted with the correct hardware to make your setup safe. These tents are designed to fit on most vehicles with roof racks. You have to make sure that your rack has a Dynamic Weight Capacity of at least the weight of the tent. This is the weight that the rack can physically carry while the vehicle is in motion. We did not have a roof rack at all so we purchased an expedition rack from a Nashville Land Rover dealership. Other tents in their line up are anywhere from 100 lbs to around 210 lbs.
Do We Have A Reliable Storage Solution?
These tents aren't light or small. They don't pack up into a small ball as a ground tent would. Adventure warriors may keep their tents in place throughout the year. We knew that it wouldn't be the case for us so we had to think this through. We recently built a garage. During that process, we considered how we might store this beast. We secured a remote controlled electric hoist into the trusses with reinforcements. The hoist lifts the tent up with 2 large tow straps attached to a single point. Once the tent is the correct height, we secure it on all four corners to distribute the weight.
Reader Questions & Answers:
In the spirit of transparency, our tent was $2,370 ($2,250 + $120 Tax). This is the largest, toughest tent that Tepui offers. Their full line up is anywhere from a 2-person $1,200 tent to a $3,000 Hybox tent. Other reputable brands will have a similar range. I imagine with all of the add-ons and accessories, your final price tag could go pretty high!
We have been co-op members of
REI
since 2008. You pay a one-time fee of $20 for a lifetime of benefits. We had the option of buying the tent on their website and having it shipped to the store for free pickup. By using our
REI
membership, we received 10% back in the form of a dividend to use at the store the following year. We like to save money anywhere possible and knew that we would be able to spend our $225 dividend easily on other gear we wanted! It was a win-win for us!
As noted above, our tent weighs in at 210 lbs. Rooftop tents, in general, will weigh anywhere from 100 to 220 lbs.
What Type Of Bottom Does It Have?
This ruggedized tent has a sturdy diamond plate steel bottom. Their explorer series has aluminum with an insulated fiberglass sheet.
Can You Only Sleep On The Side That Has The Vehicle Under It?
You can sleep in any area of 72″x96″ sleep footprint. There is the same level of stability at every corner. The telescoping ladder connects the tent to the ground on the side without the vehicle under it, which may help too.
Is It Comfortable And Stable?
It is! The 2.5″ mattress is a game-changer. Add your favorite sheets and pillows and it almost feels like home. After sleeping in the rooftop tent, I don't think I could ever go back to ground tent camping.
How Easy Is It To Set Up And Take Down?
This takes some practice. Once you get used to it, you can slim down the time it takes to set it up and take it down. In the 1-minute accelerated video below, Kyle puts the main portion of the tent up. The total real time to pop is around 5 minutes.
Does The Bedding Remain In It When Packed Up?
Being able to keep the bedding in the tent saves a lot of space in the vehicle for other camping gear. Before leaving for a trip, we put the sheets and pillows in. When we get to our destination, we can just pop the tent and hop in. We have made it a routine to open the tent after we get home to air out and make sure there is no condensation or wetness present. This is when we take the sheets and pillows out.
Does The Suspension Of The Vehicle Move While In The Tent?
This may depend on your vehicle and suspension setup. The only thing that causes our vehicle to move is when our dog, Ozzie, comes with us. He sleeps in the trunk with the windows opened. If he moves around, we can all feel it!
Can Bears Climb The Ladder?
I sure hope none ever try but I bet they could!
Add your questions in the comments below and we will get them answered right away!
100% Yes. We have had an abundance of exciting adventures with the tent our kids refer to as "their treehouse". For me, the defining moment was when we had a coyote yipping at our campsite in Texas. I realized then that I don't ever plan to sleep in a ground tent again! The flexibility you have when your hotel room is on top of your vehicle is very valuable!
We have had it for 2.5 years now. It has been through thousands of miles on the road and even a tropical storm. I am confident that this tent will last through many more years of adventure.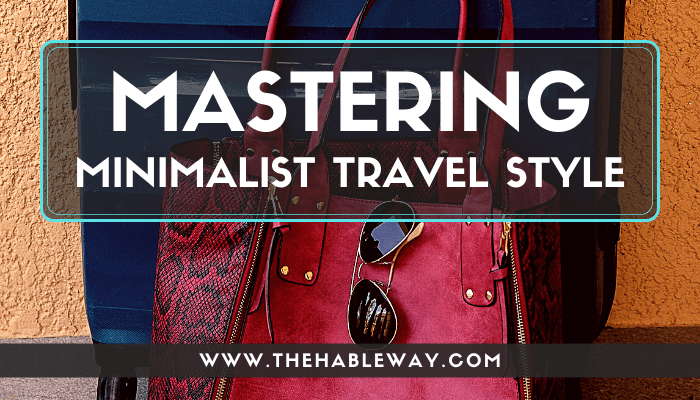 How often have we found ourselves wondering why we brought all of these items along only to wear a few of our favorite outfits the
Read More »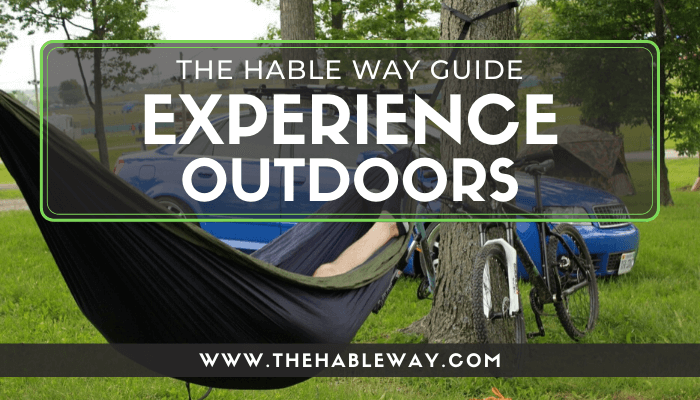 If it wasn't obvious by now, we are big fans of being outside! We love the hiking, camping and just sitting outside. Thankfully, our boys
Read More »