How often have we found ourselves wondering why we brought all of these items along only to wear a few of our favorite outfits the whole trip? A few years ago, Kyle and I took a trip to Mexico for our 5th Anniversary. We decided that we would take our backpacks and fit whatever we could inside. That trip was a turning point for me. I realized that I could be good at this minimalist idea! We eventually had two children but still carry-on our luggage for every flight. It could be for four days at the beach or ten days in Europe.
Whether you already have minimalist travel style on lock or are looking for tips and tricks to look your best while traveling without dragging around 100 lbs of luggage, I have curated an outstanding list for you to check out! From outfits and shoes to accessories, I will run through what we take along to make each trip so easy every time.
* I am an Amazon Affilliate. All opinions of each product are my own. I may earn a commission if you click through and purchase items from their website using my links. I only promote products and brands that I believe in and have experience with. Thanks for your support!

I have never felt comfortable in a romper and would have never considered a jumpsuit. I feel like a troll-shaped blob of fabric when I try them on. Well, this jumpsuit changed my mind. I got brave enough to try it and now I own it in three colors and a 3rd in the long-sleeve version. I have two of everything I love, not sorry about it! It is affordable, comfortable, and makes me feel confident. It is perfect for a full day of any method of travel or an evening out on the town! You can dress it up or down with the accessories and shoes you wear and they are easy to roll for packing!
A camisole is the base of every outfit I wear. A core layer in cold weather and a centerpiece in warm weather. They are small, easily packable articles. I take two or three with me on every trip. They come in every color you could imagine. They come in different cuts and fits, with some better suited as an undergarment. There is a camisole or fitted tank for every occasion.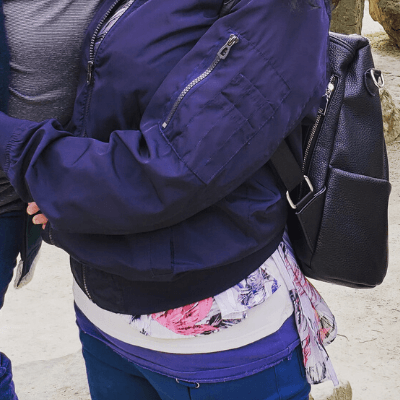 Favorite Brands: Amazon Basics, Kalon, Victoria's Secret
A light to medium size cardigan is a must for every trip. This piece will help moderate your comfort in a place that has a high swing from the heat of the day to cool nights. Of course the cardigan goes hand in hand with your favorite camisole!
These are easy to mix and match so there are endless opportunities to create a new look with just a few of these combos!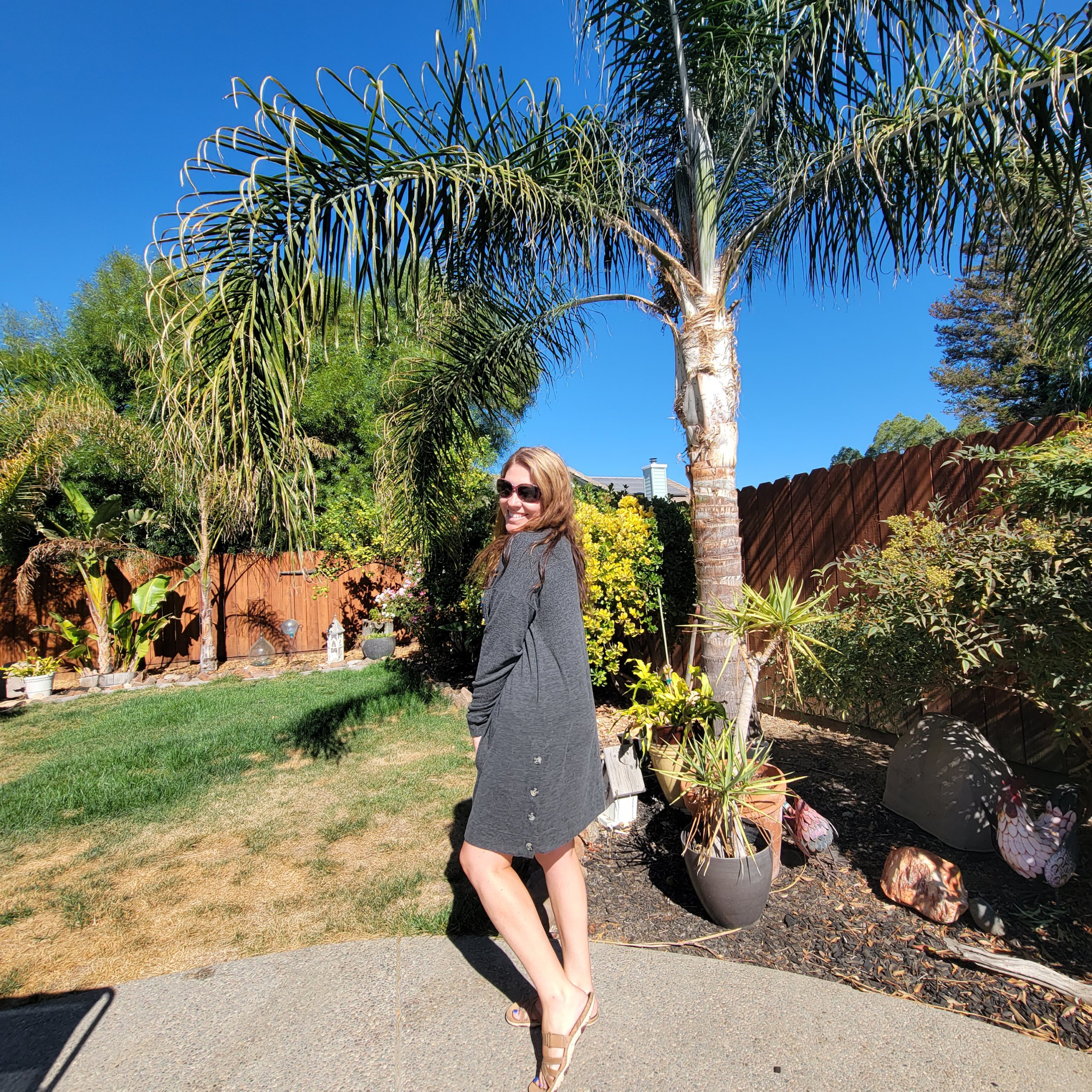 Favorite Brands: Active Life, Old Navy, and anything at TJ Maxx!
I only became a vest person over the last few years. I used to think they were for grandpas only. Now that I've come to my senses, they are the perfect jacket for your core! I love pairing thinner ones with a long sleeve tee or base layer for cooler but not freezing temperatures. Also an excellent choice for hiking!
They have probably come a long way in the last decade as far as style goes!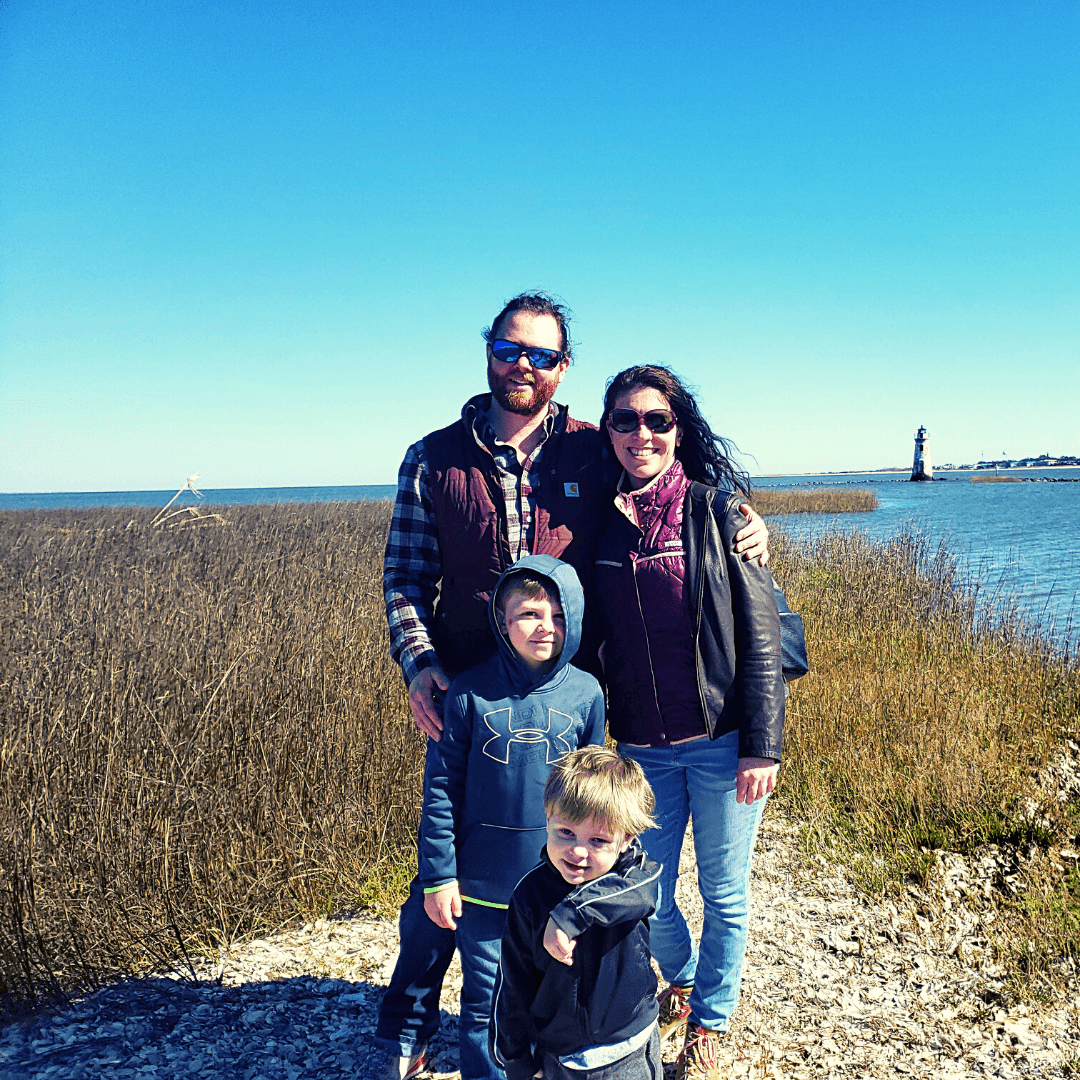 Favorite Brands: Columbia
One of my favorite pieces of clothing!!! They are perfect for an underlayer in freezing cold weather, alone, with a vest, etc. They are so versatile! They have also come a long way in the design department. A long time ago, when I first started hiking more, they basically came in black, and snowflake print. Now they have lots of colors and thicknesses for your perfect application! 
I particularly love the one with thumb holes.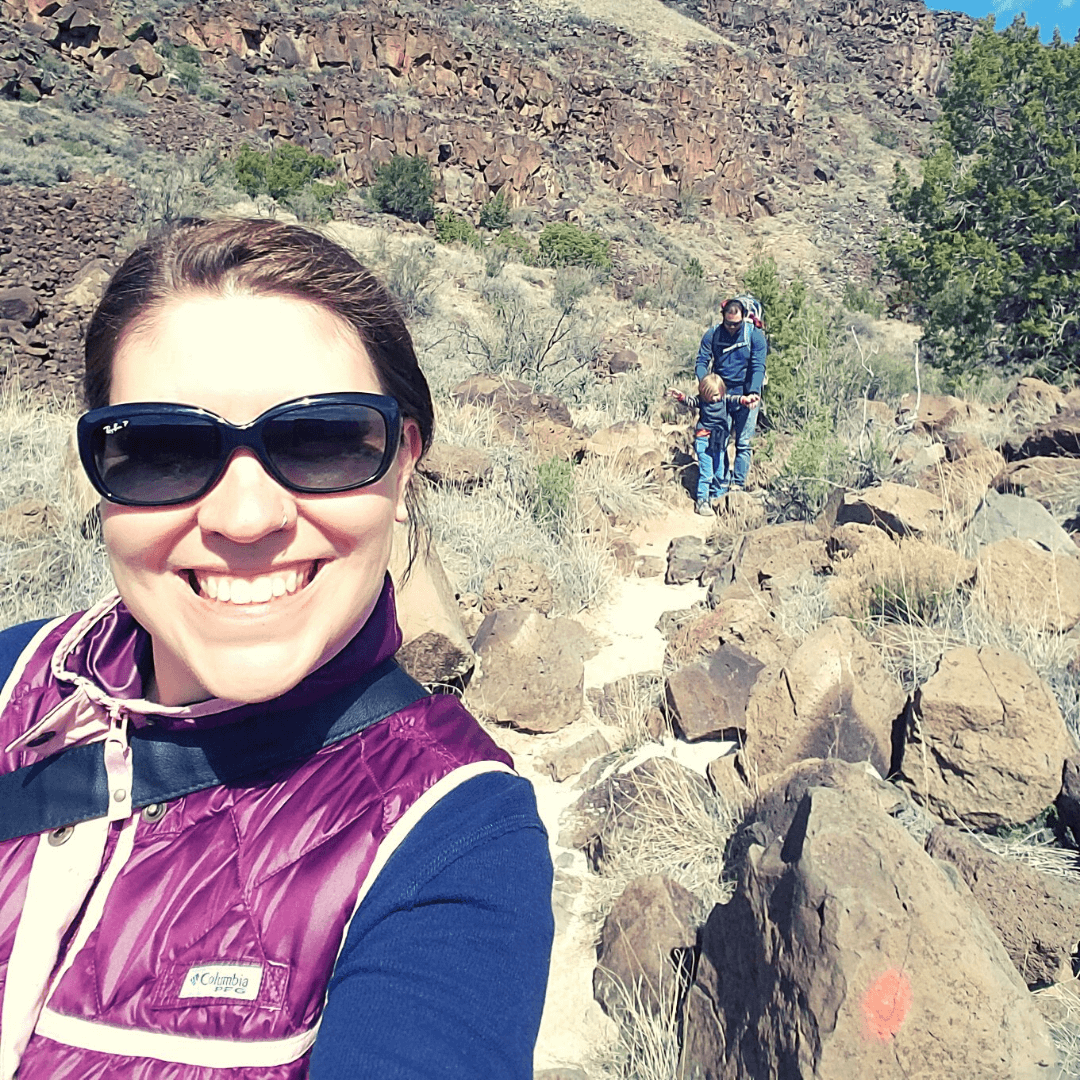 Favorite Brands: REI, Columbia, Cuddl Duds, Carhartt
Picking the best shoes for travel may be the most challenging part. They typically take up the most space and can be specific to a single outfit. The right choice depends on the type of travel you are doing. We do a lot of walking and outdoor activities when we travel but don't necessarily want to pack our hiking boots. I have spent years fine-tuning my shoe collection to meet these needs. I have three basic shoe choices for traveling and some thoughts on hiking boots.

In my favorite pair of Merrell sandals, I have walked miles of uneven terrain, gone kayaking in the river, and have worn them to formal events. I have owned these leather sandals in black and brown for approximately ten years. I went as far as to beg Merrell to bring back this particular model because I love them so much! They are low profile and easy to stow. I just acquired a pair of leather Chaco sandals that I am excited to test! Stay tuned!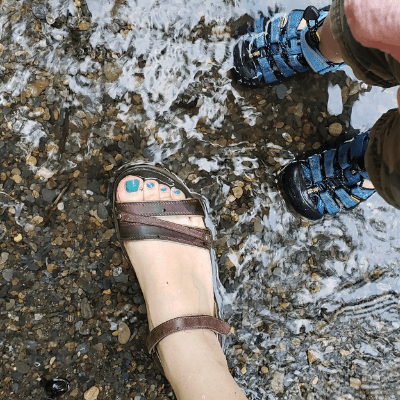 Favorite Brands: Merrell, Skechers, Reef
When I purchase a pair of tall black boots, they become my everyday shoes between September and April. I walk miles at a time in them, so they need to be reliable. I buy leather due to the wear and tear I put on them. My current pair of boots are from Franco Sarto. I was pleasantly surprised to see that I could walk more than 5 miles daily comfortably in Prague. Another excellent example of footwear that I use for casual and formal occasions.
Favorite Brands: Eddie Bauer, Franco Sarto, Cabela's, Fly London
For air travel, I choose slip-on shoes like this pair of Skechers. I also have these in two colors! They are comfortable, cute, and versatile. They provide plenty of support for longer walks. They are lightweight if you would rather stow them in your suitcase than wear them.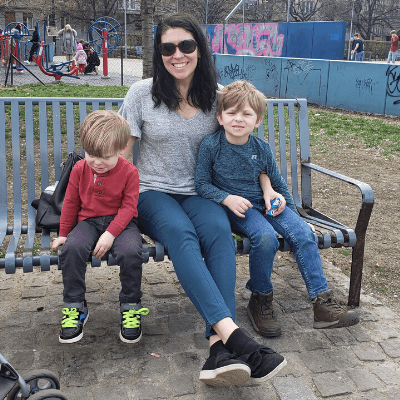 Favorite Brands: Skechers, Steven Madden, Sanuk, Teva
When we are planning for hiking heavy travel, we will pack our boots. Kyle and I each have multiple pairs of Forsake Boots (shocking, I know). They are as functional as they are fashionable and don't take up too much space. My favorite part about Boston-based Forsake is that they are an environmentally responsible brand. As a Climate Neutral Certified company, I appreciate their efforts in reducing their carbon footprint.
Favorite Brands: Forsake, Asolo
Luggage & Accessory Picks
Fashion meets function! Having a large enough bag for a full day of adventures is imperative when traveling with children. I knew that a backpack was the best choice. When you have your belongings secured to your body, it makes it difficult for anyone to steal. What I like the most about this backpack is the zipper on the top. It is the only route into the main section of the bag. If a pickpocket were to try to get in there, they would be touching my neck and pulling my hair. It has front zippers that lead to long, thin pockets. This area is great for maps and small, low-value items. There are two open pouches on each side for water bottles. I bought this particular bag for a trip to Europe in 2019 and have used it every day since. If you plan to do a lot of walking, a backpack will be the best for your back. This bag is also perfect for the airlines that allow you to have one personal item besides your carry-on. It is large enough to fit plenty of things for you and your family for the duration of the flight and it fits underneath the seat.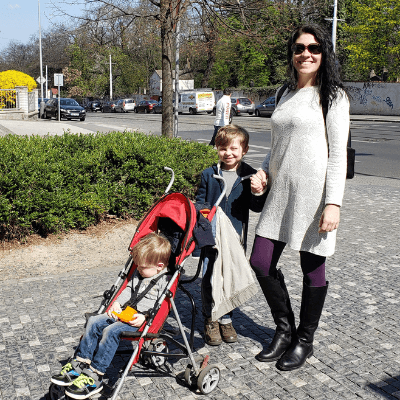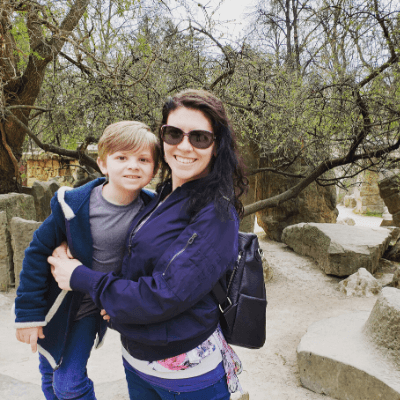 Favorite Brands: Yaluxe, Steve Madden, Coach, Lewis N. Clark (RFID)
I will admit, I refused the idea of packing cubes for a long time. Looking back, I realize it was silly of me. I thought they would take up space and be useless. I was dead wrong. I knew that I needed to level up my organization if we were going to fit ten days of clothing for four people in two carry-ons for a trip to Europe. Having to plan for one adult and one child's wardrobe per carry-on means that I have to have items arranged well and separated. Each of those items must be crucial to our system. These packing cubes helped me immensely. I will recommend them all day long.
Favorite Brands: Yamiu or Veken
You won't be surprised to hear that I have two Thread wallets. The first style (bottom left) is a stretchy band that fits around credit cards and cash. I use this wallet every day! Its low profile design allows it to fit in my front pocket. They have many different designs to match your personality.
The other style (top right) is called a vertical cardholder. The top pocket has RFID blocking for card protection and more space. For certain events or going out on the town, you may want to carry as little as possible. Instead of a bulky wallet, they are the perfect minimalist design.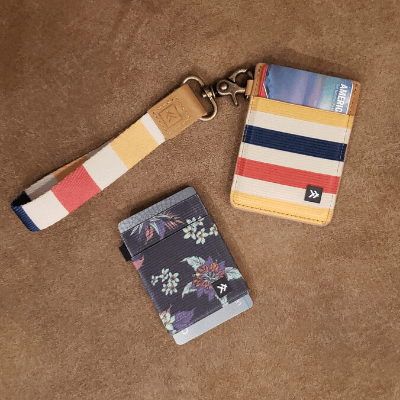 If you would like $5 off your first purchase, head over to their site using this link: threadwallets.com
*Not an affiliate, just a fan!

Favorite Brands: Thread Wallets
Cellphones: people take them everywhere. A phone may be the most universally essential item no matter where in the world you go. I was worried that someone might snatch my phone. I looked at a few ideas that wouldn't make me look like an oblivious tourist and found this wrist strap. I am so happy with how this works that I have had it on my phone ever since. It keeps people from taking your phone out of your hand, and it helps secure it if you drop things as much as I do.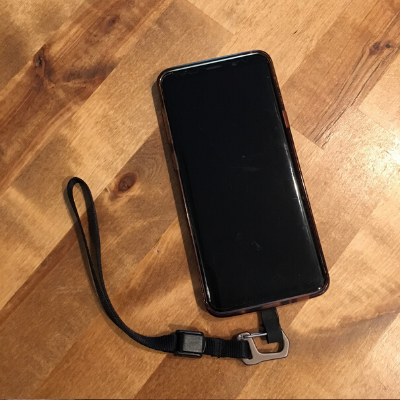 Favorite Brands: BlackRapid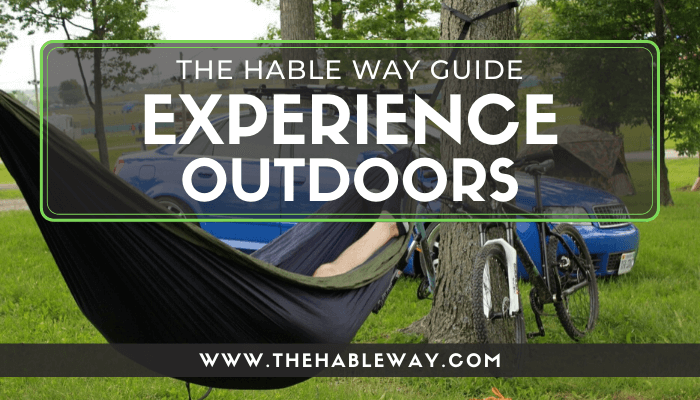 If it wasn't obvious by now, we are big fans of being outside! We love the hiking, camping and just sitting outside. Thankfully, our boys
Read More »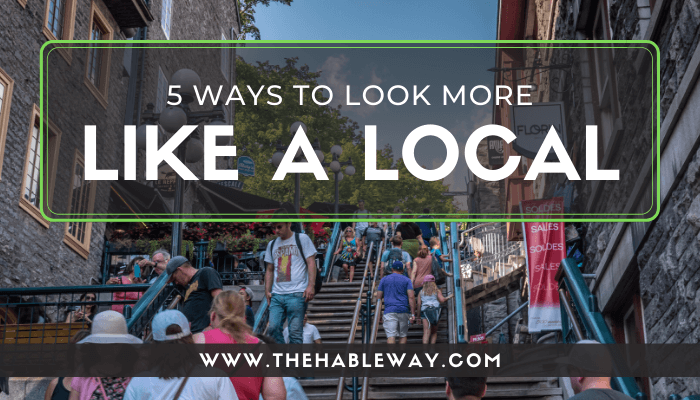 It is so important when you are traveling to keep the "tourist-target" off your back, especially for international travel. First and foremost, being aware of
Read More »