Oh Savannah, I have fallen in love. Beautiful historic buildings, old-growth trees draped in Spanish Moss, and the quintessential southern charm is everywhere you look!
We made plans with friends to meet in Savannah for a long weekend. They would be flying as they are a bit further away, and we were driving. Kyle's dad lives in SC so it was a nice way to break up the drive before continuing to GA the next day.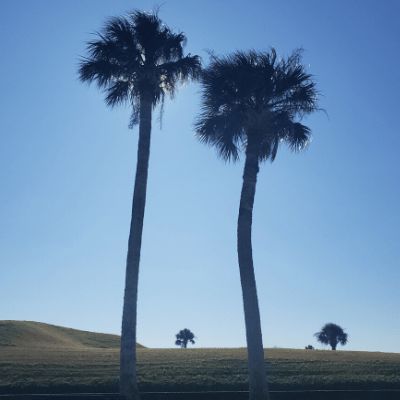 We were due to arrive in Savannah on Friday but our vehicle had a different idea for us! While this may completely change many people's plans, I am lucky enough to have the best personal mechanic on the planet, Kyle! He can diagnose and fix things quickly. Thankfully, the suspension part that broke was something the local part store could find in record time! For a few hours, we weren't sure that it would work out so well. Especially when it started snowing on us!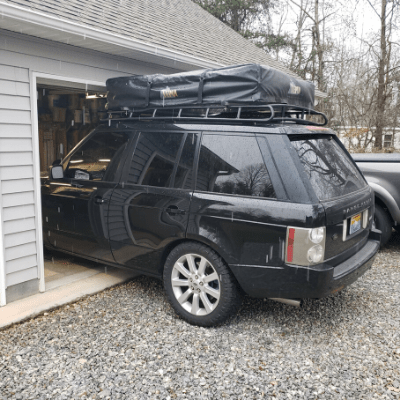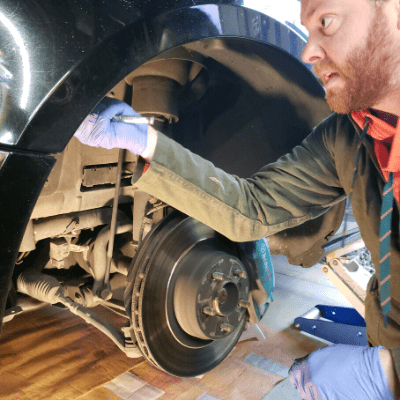 Somehow, after a 6-hour delay, we got on our way! It rained the entire 4-hour drive from Greenville to Savannah. We finally arrived… just in time for bed, ha!
This trip marked our first experience with Airbnb. I have previously avoided this method of rentals. I'm unsure why other than having heard about a few bad experiences that made me hesitant. We picked a highly-rated host with a home in a safe location and it worked out very well! I will certainly consider Airbnb again depending on the location of our travels in the future.
Saturday morning we hit the ground running! We got to the Wormsloe Historic site right after they opened. The entrance is just breathtaking. It is an iconic 1.5 mile-long avenue lined by hundreds of Live Oak trees. The Wormsloe Plantation was established by one of Georgia's founders, Noble Jones. In 1736, he applied for a grant to obtain 500 acres of land on the Isle of Hope. He constructed a fortified house built of tabby, a type of concrete using oyster shells. You can walk right up to the ruins to see the remaining pieces of the building. After walking around the ruins, you can take a stroll along the edge of the marsh and discover the Colonial Life area. The site hosts many events throughout the year, bringing the exhibits to life with demonstrations, music, dancing and military drills! This historic site is a must-see if you are in Savannah.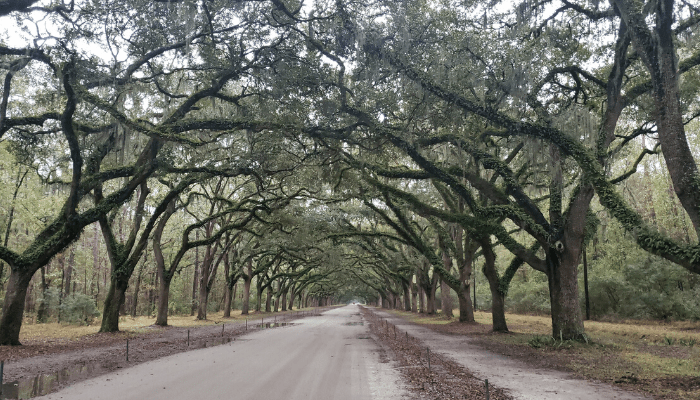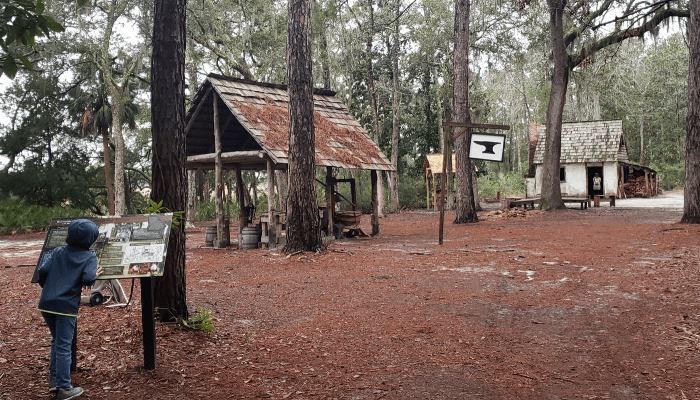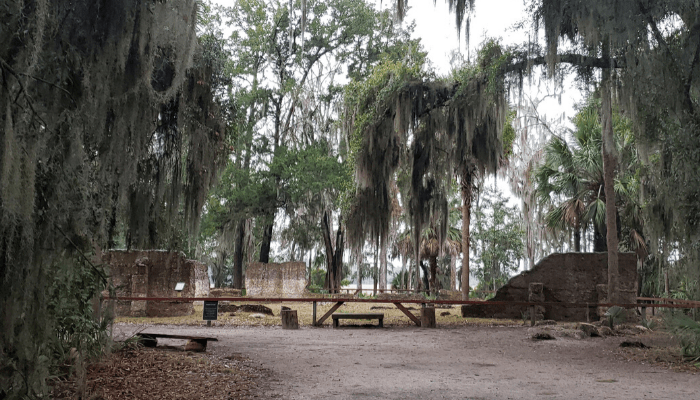 After Wormsloe, we stopped by a nice coffee shop and planned out our next adventure! We have a friend and his family who live in Savannah, so we all got a chance to have lunch together downtown on River Street. The riverwalk is an eclectic array of shops and restaurants, some housed in old cotton warehouses. It is noted as one of the most haunted locations in Savannah. We had lunch at Spanky's and stopped by the infamous Savannah Candy Kitchen afterward. We even got to see a large container ship pass closely by! After a warm sendoff from our friends and a few more recommendations, we stopped at Wet Willies. This is an interesting place to grab a boozy daiquiri with over a dozen flavors to choose from. They even have an alcohol-free flavor for kids to enjoy too.
The day was still young! Our Airbnb was located just a few blocks from Forsyth Park. There are two playgrounds located near the park's well-known fountain. Our kids would have stayed there the entire weekend if they could have! After a long day of walking and playing, we called it a night and started making our plan for the next day.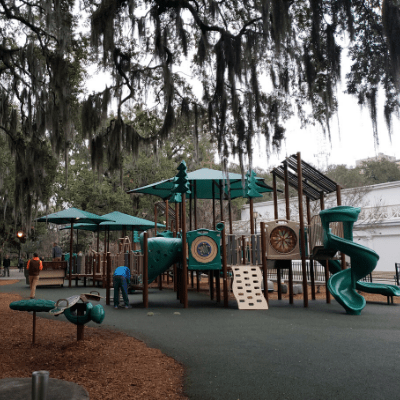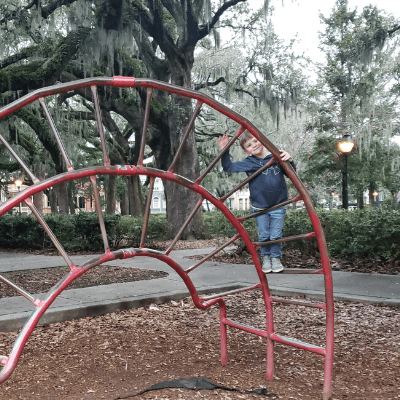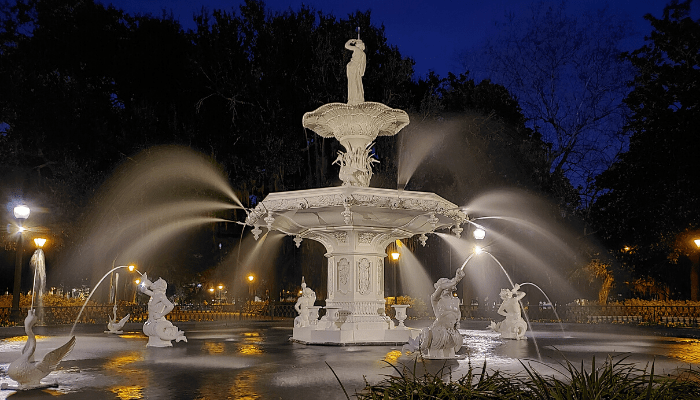 Sunday's weather was shaping up to be much nicer than Friday and Saturday. We walked to "Rise Savannah", a delicious breakfast joint "serving the best dang biscuits and beyond". Well, they weren't kidding, it was SO good! We took a long stroll back, walking through all of the garden squares we could find. There are a variety of statues and monuments honoring the people and events that influenced Savannah's history.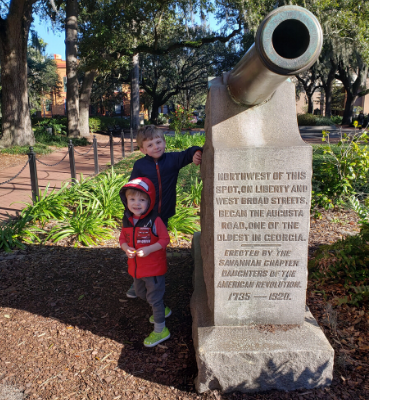 After a nice hearty chicken and biscuit breakfast, we drove to Fort Pulaski. After the War of 1812, President James Madison ordered a fort to be constructed to protect the port of Savannah at the mouth of the river. In April of 1862, though it was thought to be invincible, the fort was attacked by Union forces. After a lengthy battle, with a few surprise weapons and batteries, the south flank was heavily damaged. The fort was surrendered the next day. Until the war's end, it was used by Federal troops to house political prisoners. After 1880, there were two occupants of the fort, a caretaker and a lighthouse keeper. Once the keepers abandon the fort, it continued to deteriorate and was eventually declared a National Monument in 1924. It was then passed to the National Park Service in 1933, where rehabilitation began. You can still see much of the damage and even a few cannonballs stuck in the wall. There are a few shore access points and a trail that you can take out to see the lighthouse in the water.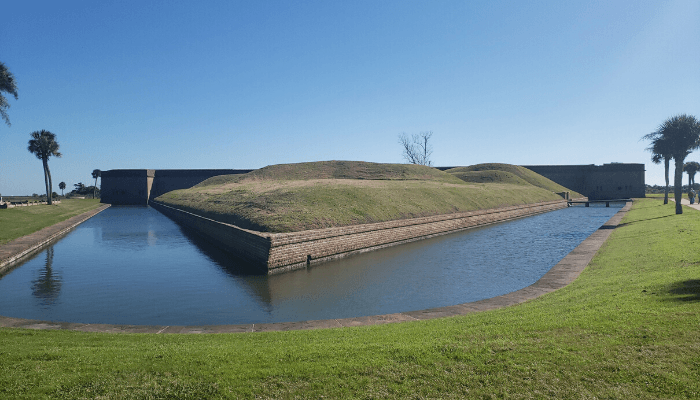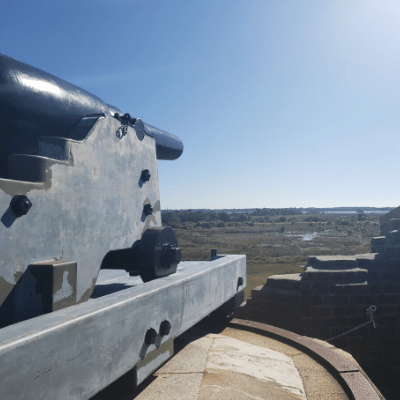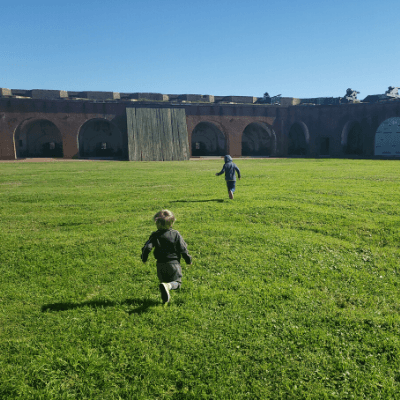 After a humbling tour of Fort Pulaski, we drove out to Tybee Island. On a recommendation, we had lunch at The Original Crab Shack. This place is not just a restaurant, it is an experience. They have a rescued exotic bird aviary in their gift shack and alligator lagoon. In the warmer months, the lagoon is filled with alligators. For a small fee, you can buy them pellets and feed them! I'd love to revisit when the alligators are back but of course, I'm staying away from the aviary! After lunch, we went to the beach to play in the sand and walk out to the end of the pier.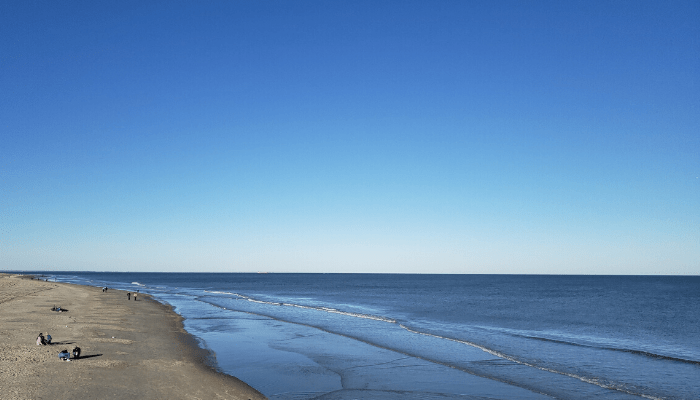 No stop in Savannah is complete without a trip to Leopold's. They have been serving up ice cream for 100 years. Again, a must-see (and taste)! This place was the perfect end to a wonderful trip with our friends. The next morning we all packed up and headed home. Our time in this beautiful, mysterious city was short but we are already looking forward to our next visit!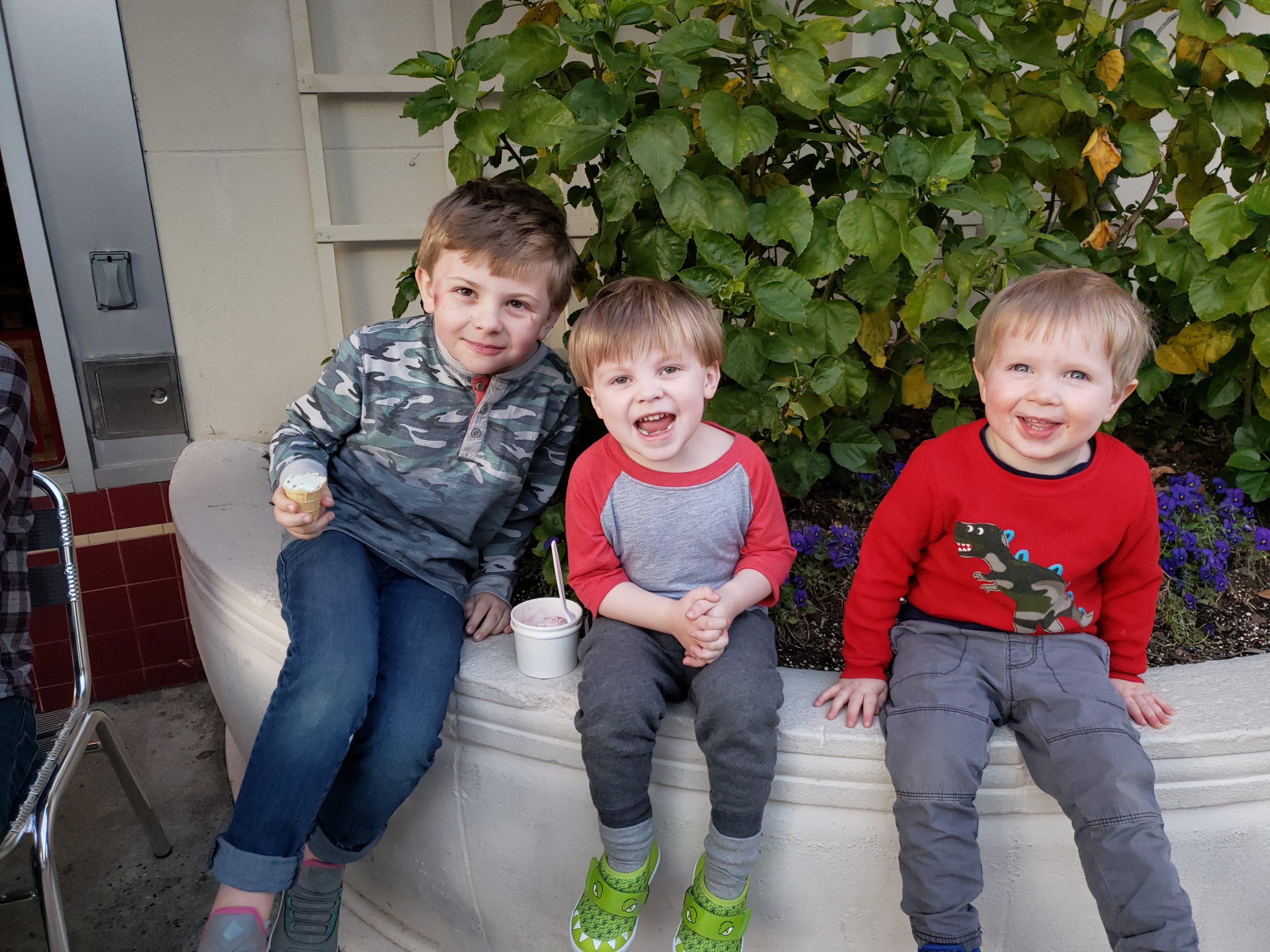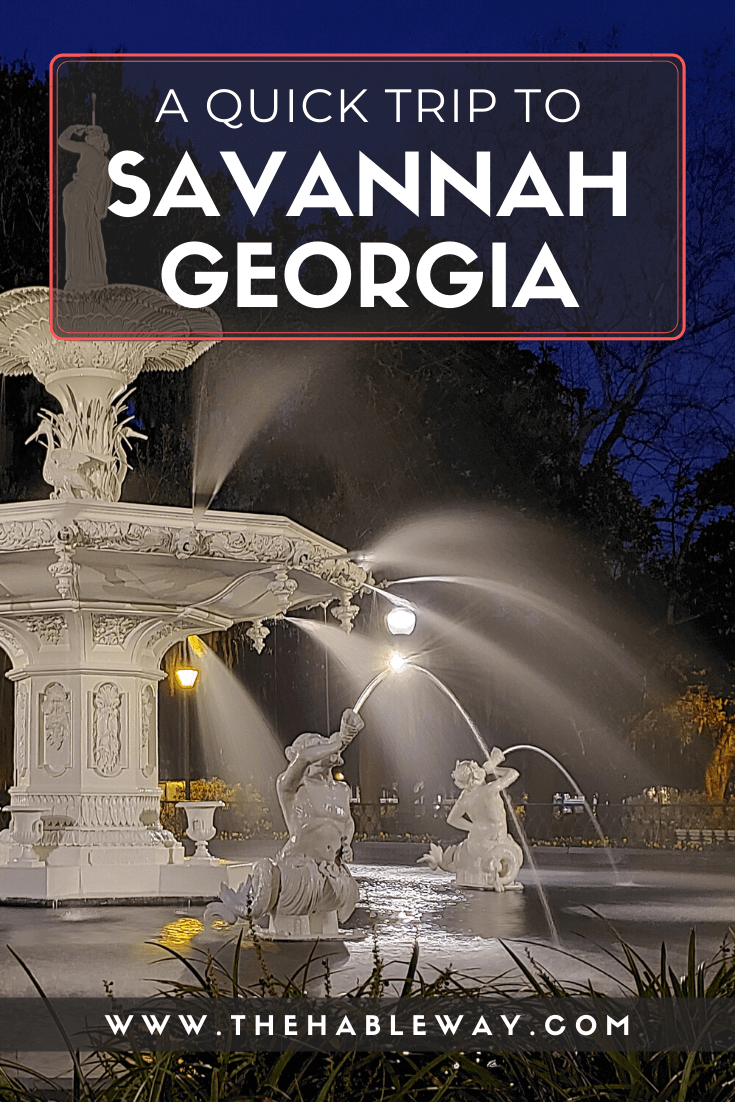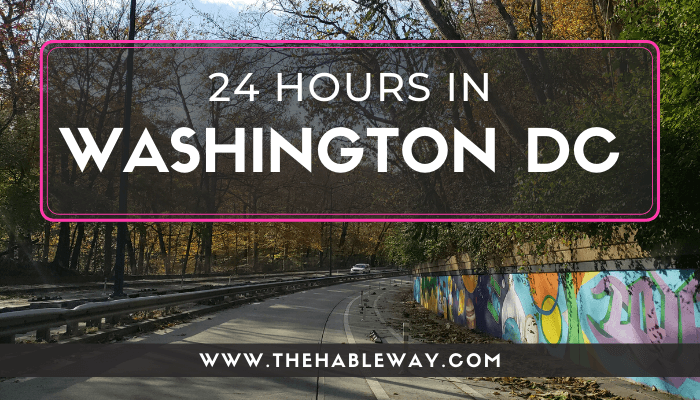 With only 24 hours in D.C., we packed as much stuff in as we possibly could. Our Nation's Capital is about a 2-hour car ride from
Read More »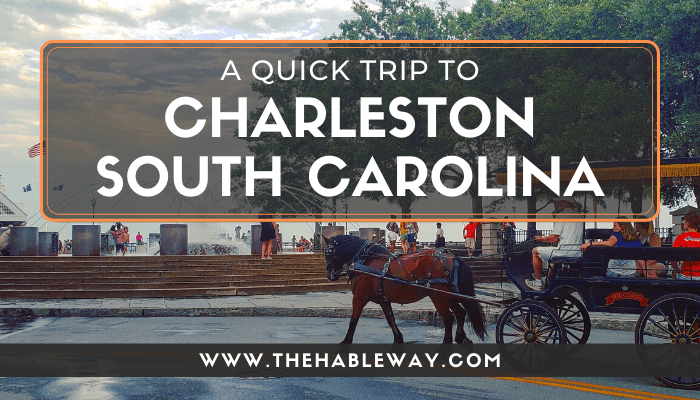 Every year for my birthday in August, we take a quick weekend trip to a destination that is a reasonable distance from home. This year
Read More »