Once I fall in love with a National Park, I learn every last detail about it and spend as much time as I possibly can there! 
Nestled in the Sierra Nevada Mountains lies my next beautiful target, the iconic Yosemite National Park. It is famous for many things, including its massive granite rock walls, incredible views, and ancient sequoias. It is an absolute must-see in California and it is just three hours from our home! 
Since moving to CA in 2021, we have laid our eyes on some of the most beautiful landscapes we have ever seen. Yosemite is atop the list. We have already spent two weekends there with another one on the schedule soon. I'm looking forward to sharing all of the details I learn about this amazing place.
Take a look at our recommendations and bookmark this link! We will be back often and adding more!
The Hable Way is an affiliate of EParks, the official online store for the National Park Service! We may earn a commission if you click through and purchase anything from the store at no extra cost to you! CLICK HERE for a 15% off code!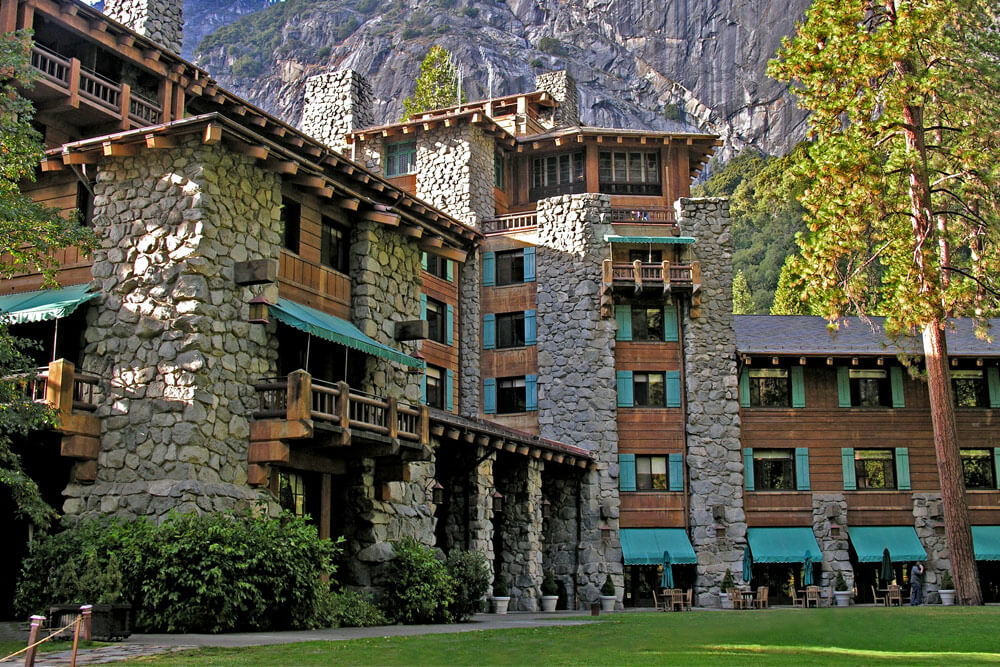 Ahwahnee Hotel • Yosemite Valley, CA
The historic Ahwahnee hotel is located inside of the park on the Yosemite Valley floor. It comes with incredible views and an excellent location so be prepared to pay for it!
Amenities include a heated Swimming Pool, gift shop, dining options, a lounge & bar, free guest parking, concierge and more. There is usually a park-wide shuttle service and hotel valet currently out of operation for the 2021 season.
We have not personally stayed here yet but have gotten tips from those who have.
• It opened for business in 1927 and was declared a National Historic Landmark in 1987.
• It was used to film many interior scenes in "The Shining" (1980)
• Many distinguished guests have stayed there including Queen Elizabeth the II, Dwight D. Eisenhower, John F. Kennedy, Charlie Chaplin, and Judy Garland to name a few.
• Steve Jobs and Laurene Powell got married there in 1991. 
• The hotel lost it's rights to the name Ahwahnee in 2016. It was renamed the Majestic Yosemite Hotel. Three years later, the rights were restored.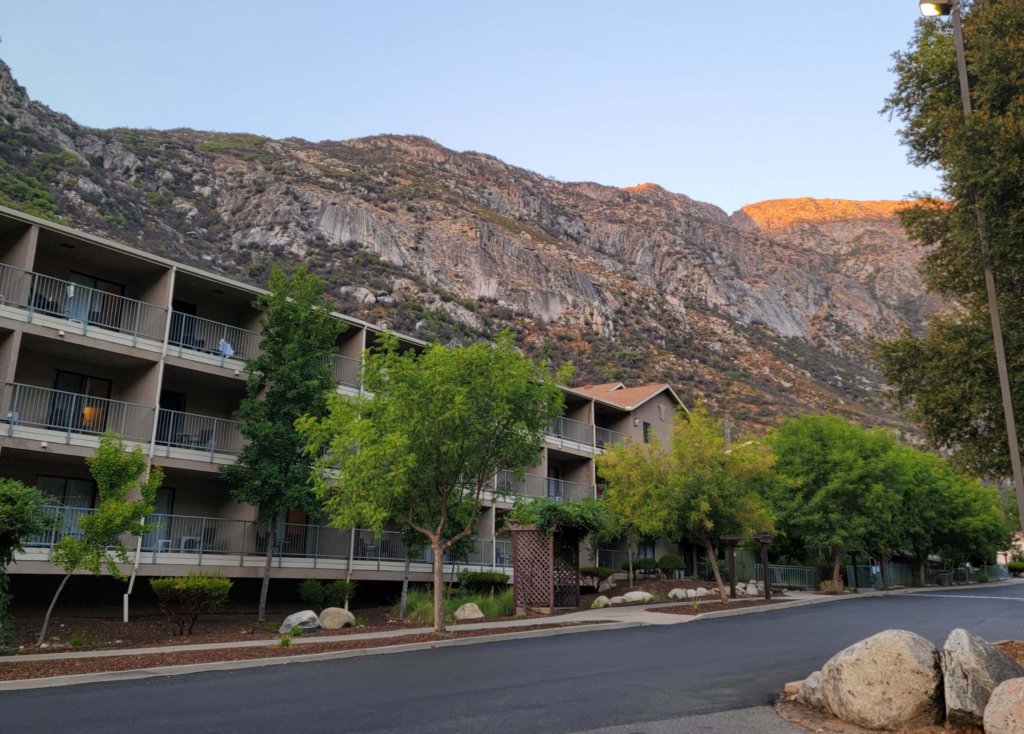 Yosemite View Lodge • El Portal, CA
Yosemite View Lodge is conveniently located a few miles outside of the Arch Rock entrance to the park in El Portal. It is situated right along the Merced river.
Amenities include a multiple swimming pools, a gift shop and convenience store, two onsite dining options, free guest parking and more.
This was our first stay at any lodging in the Yosemite area and we chose it specifically because it was pet friendly. That being said, the room wasn't that great. It wasn't bad, just meh. Our particular room didn't look like it was ever updated but it did it's job. I have a feeling there are way better rooms available. We just got tucked away in a corner, maybe because we had our dog with us. We intend to do more camping in Yosemite since we still have our Tepui rooftop tent. We need to figure a few things out with that before we get the chance to take it out to the park!
We got take-out pizza our first evening there and it was great. We sat down at the River Restaurant on the second evening. The food was great and the staff was nice and attentive.
Overall, we would stay here again and ask for a better room! It's a great location, reasonably priced and has multiple dining options!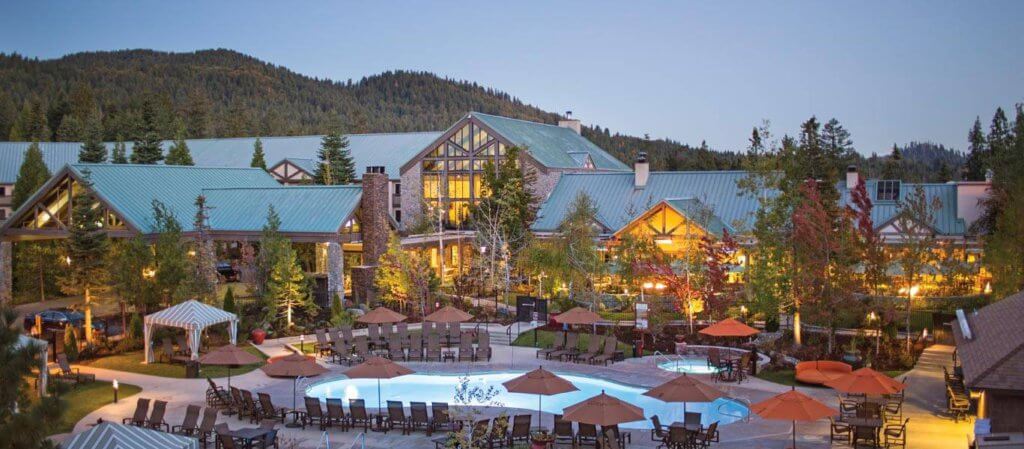 Tenaya Lodge • Fish Camp, CA
The Tenaya Lodge is just a few miles from the South Gate. This put us in close proximity to the Mariposa Grove of giant sequoias! We stayed here on our second trip to Yosemite and absolutely loved it.
It has four swimming pools, a full service spa, plenty of dining options, and many kid-friendly activities to participate in, making it a great choice for us! They are pet friendly as well but after reading the pet policy, it just seemed like too much to deal with since our dog is very old so rover.com came to our rescue! I am looking forward to returning to Tenaya!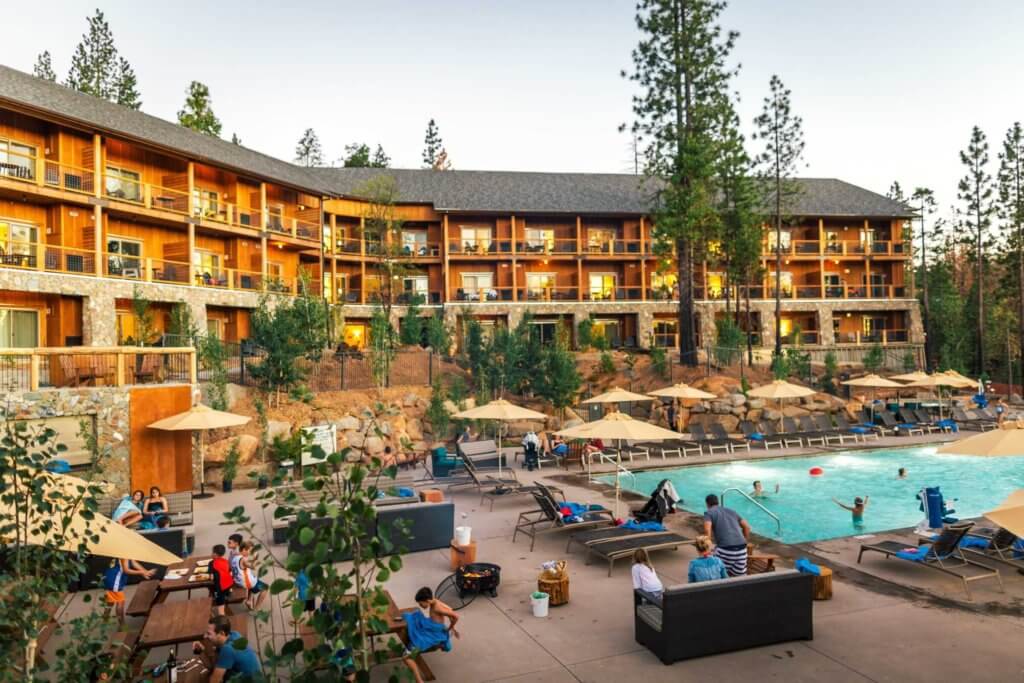 Rush Creek Lodge • Groveland, CA
Rush Creek Lodge is on my list of places to stay near Yosemite! We have left the park through the Big Oak Flat Entrance but have not stayed in any of the lodging there. This lodge is not pet-friendly so we will have to make plans to have our dog cared for elsewhere.
They have lots of different packages and offers to take advantage of. You can explore the daily activities (free and paid options), a pool, spa, indoor game area and playground. They have a restaurant and tavern onsite which is always a bonus with kids, as well as a gift shop and general store.
I am really looking forward to checking this lodge out and will report back what we thought of it when we go!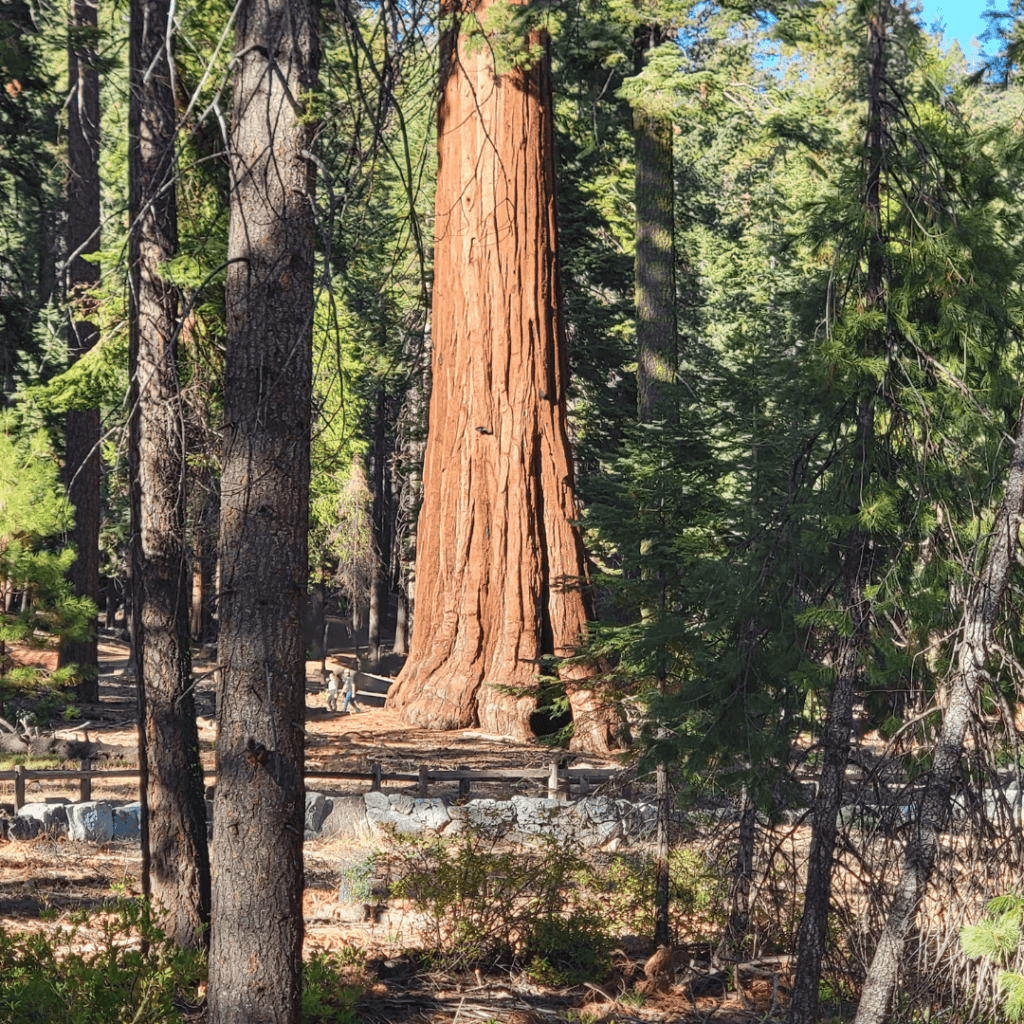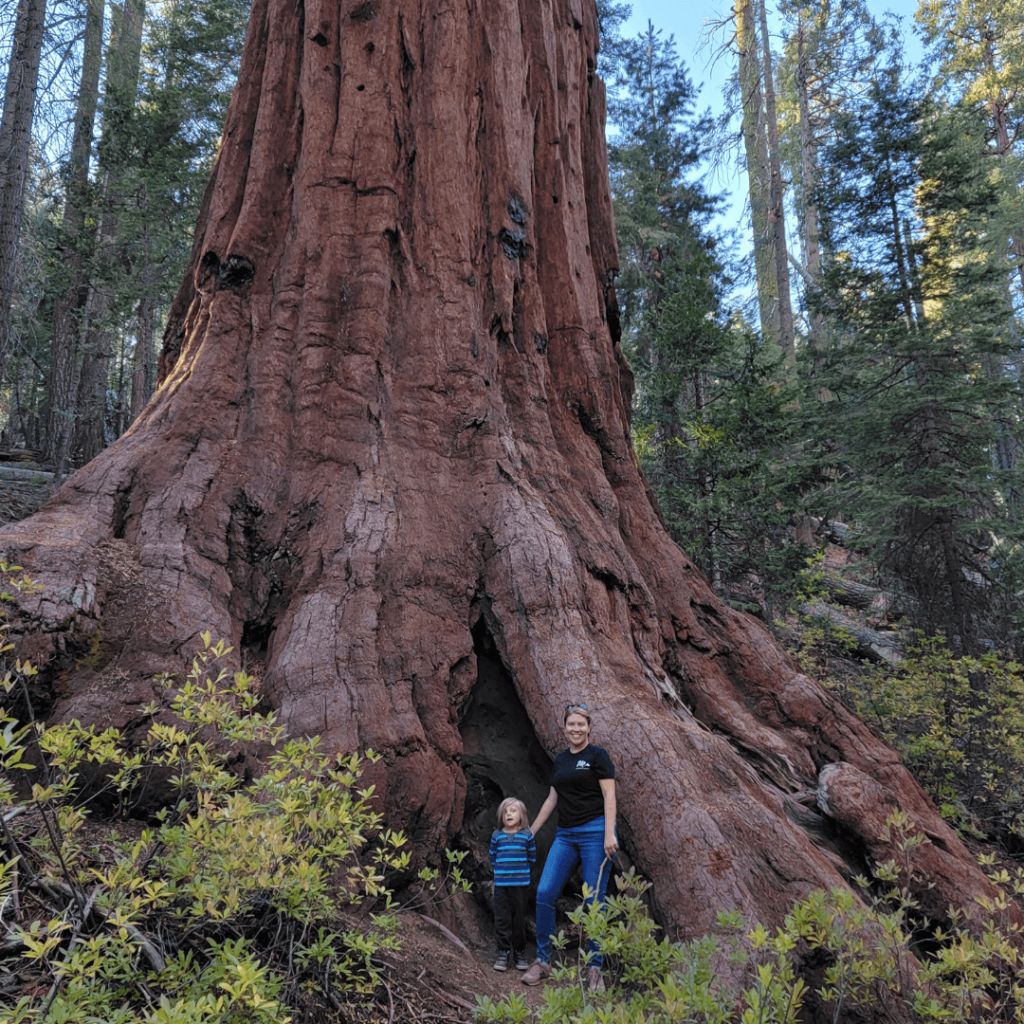 When we visited Mariposa Grove the shuttles were not running. We parked in the Mariposa Grove Welcome Plaza and hiked two miles on the Washburn trail to get to the Big Trees Loop. A lot of the area was fenced off due to some work being done so we walked down the road back to the Welcome Plaza. We saw plenty of huge trees but I would really like to go back and do the Big Tree Loop to see the Grizzly Giant and tree tunnel!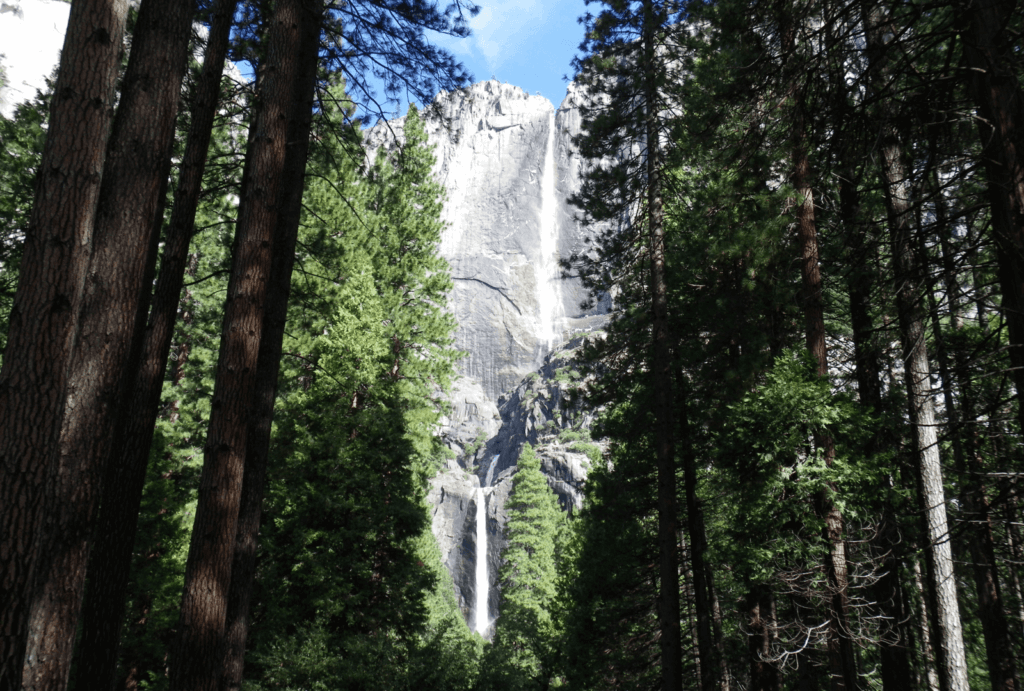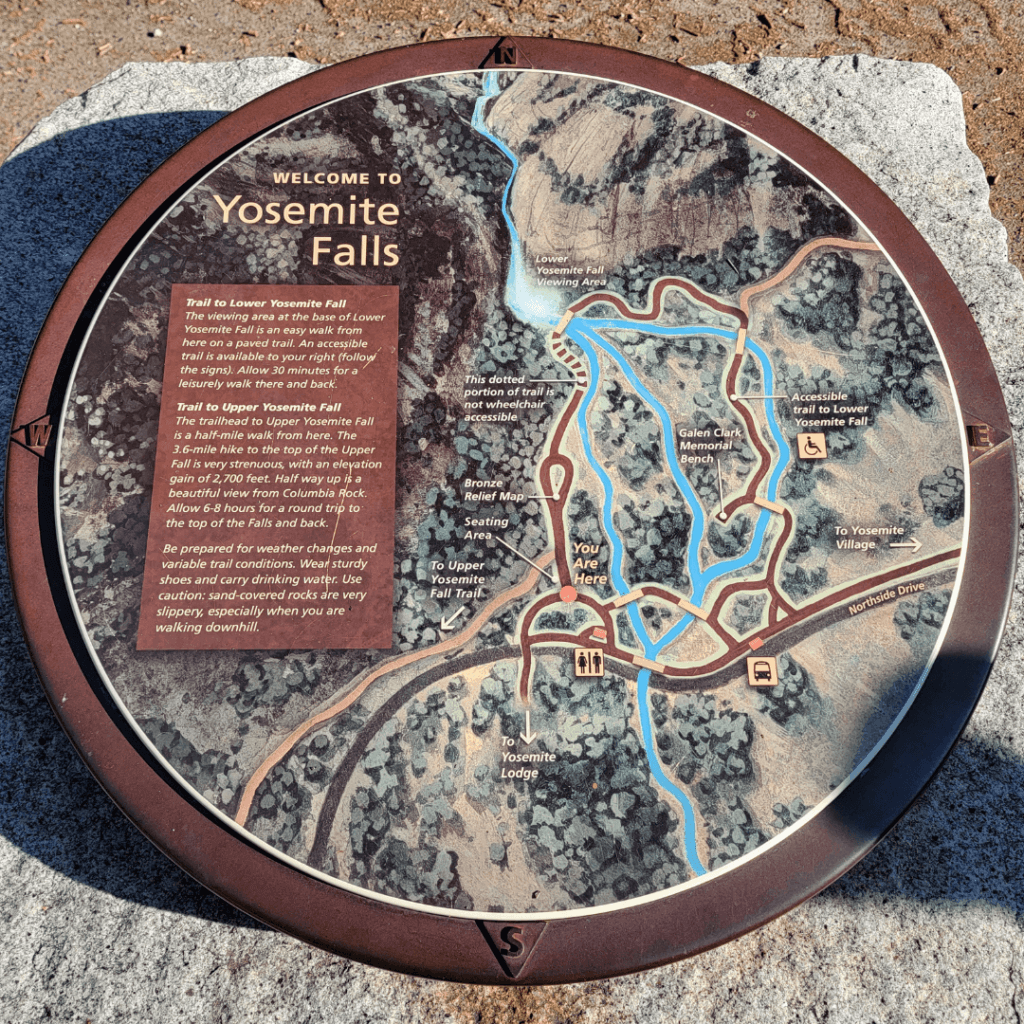 There are a few ways to experience Yosemite Falls. If you want an easy walk, there is a paved path the whole way to the base. Once you reach it you can turn around or make a loop! The full loop is about 1.25 miles and relatively flat. The kids liked this loop, it had huge rocks to check out, winding paths and lots of wildlife.
The next way is to gain almost 3,000 feet in elevation over the course of 3.6 miles and then you've got to turn around and come back down. This is a leg burning, strenuous hike that has a big payoff at the top with beautiful views (when there is water flowing!). We have not personally done the Upper Falls Trail yet but plan to someday!
Mist Trail to Vernal Falls
This is a trail on my list I am hoping to complete soon but it may have to wait for Late Spring or early Summer when there is more water flowing! The loop I would like to do is Mist Trail > Vernal Falls > Clark Point > John Muir Trail.
I'll keep ya posted on if we get a chance to check this out this Fall or if we decide to wait until Spring!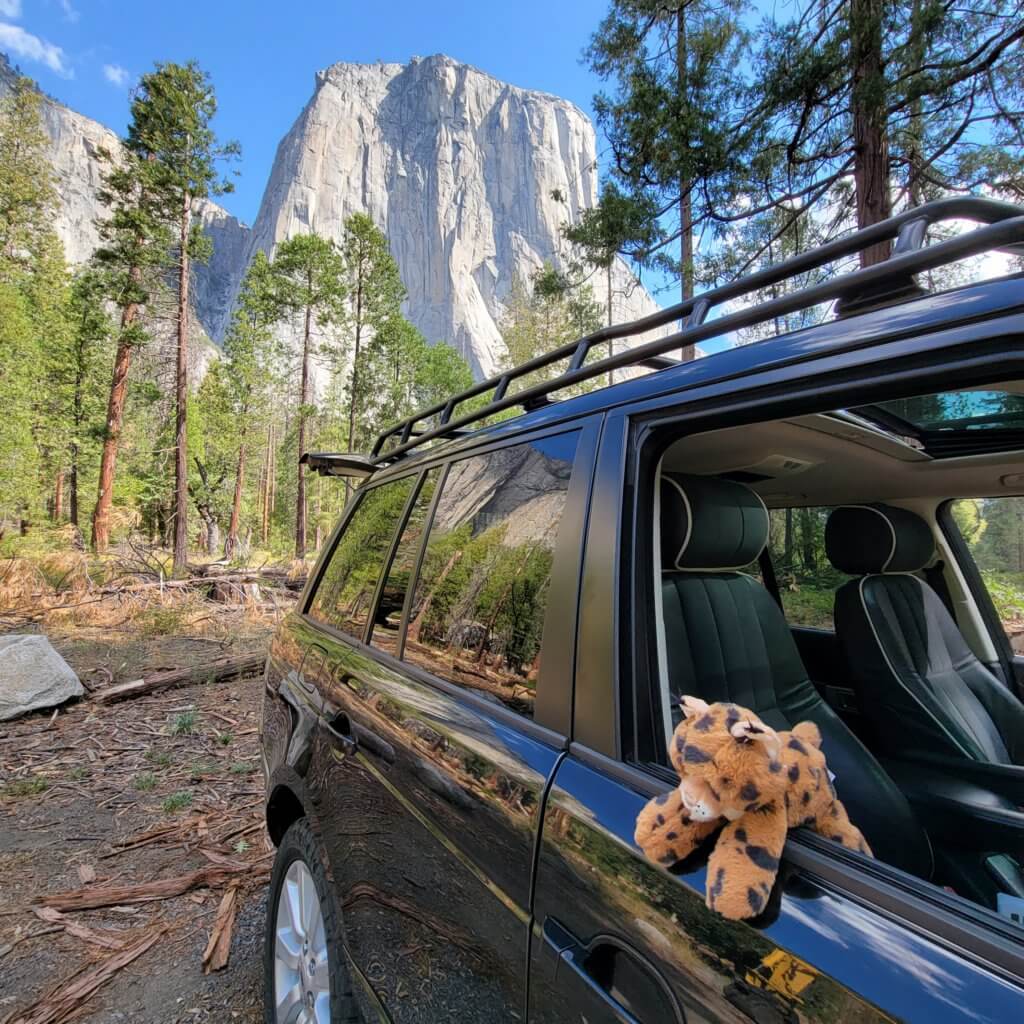 Sit and relax at the base of El Capitan
We found ourselves continually going back to sit at the base of El Capitan. We popped the tailgate, ate some snacks, and enjoyed the glorious view in front of us on both days we were there. We looked for climbers and found some!! It was relaxing and fun!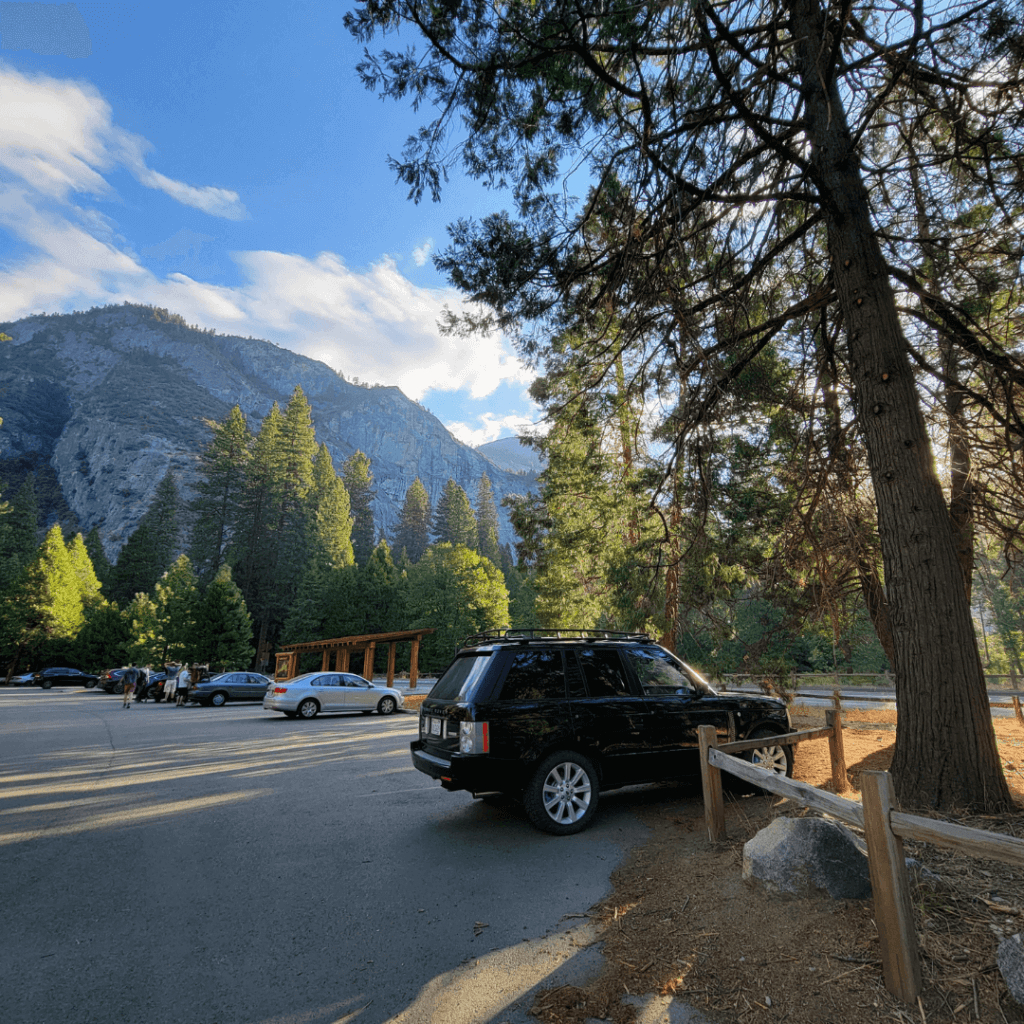 Wander Around Yosemite Village
Yosemite Village has a few parking areas and no shortage of things to check out! The visitors center is situated there as well as a Village store and grill, dining at Degnan's Kitchen and Loft, an art gallery, and museum. Stop by the store for some souvenirs and grab some lunch at one of the dining options. There are trails and paved paths throughout.
Valley Visitor Center: The Visitor center is open all year. It is Ranger-staffed for information, has a book store, and exhibit hall.
Yosemite Museum: The museum is open all year. This building was the first structure built in the National Park System to serve as a museum! See the chronological order of the parks history and geology and learn more about the native Miwok and Paiute people of Yosemite. 
Valley Wilderness Center: The Wilderness Center is open during peak season (May through October) This is were you can get a wilderness permit, bear canisters, maps, guidebooks and other great information!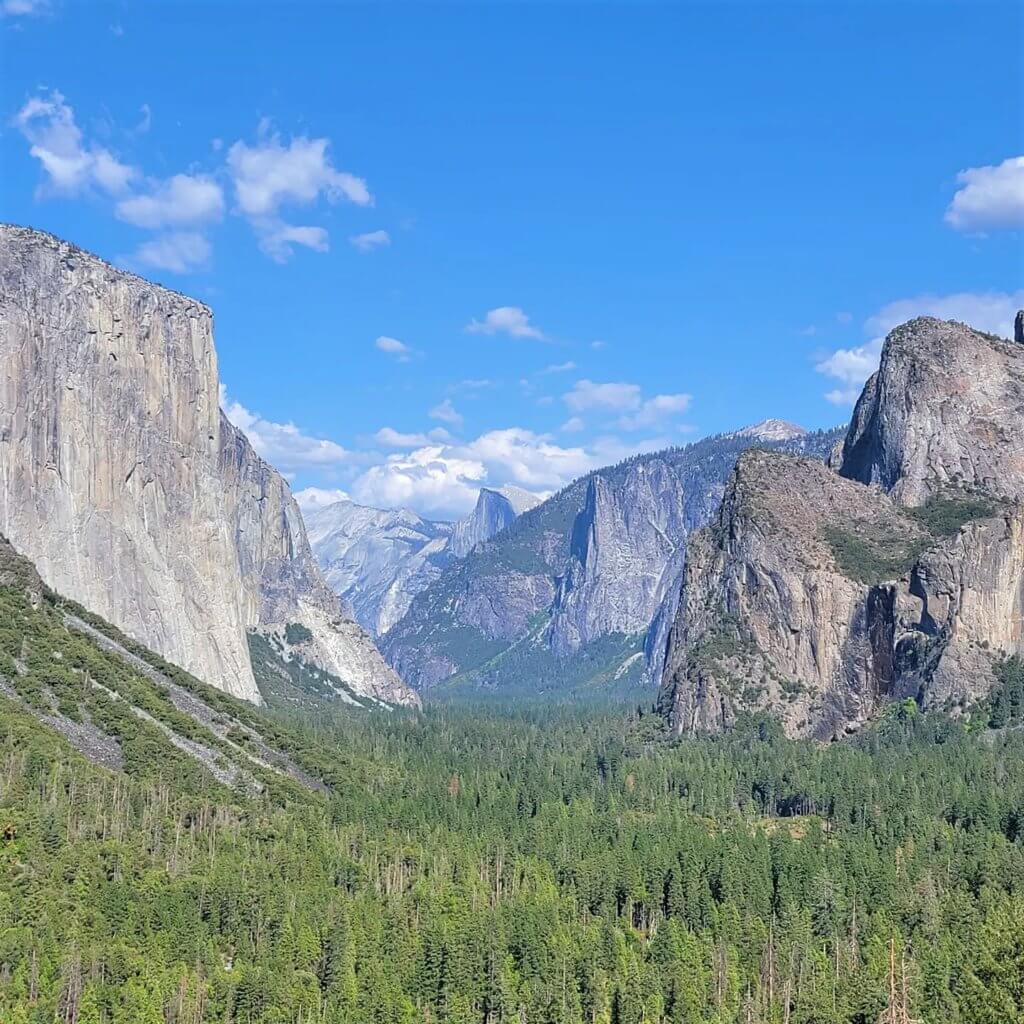 This iconic view is easy to access from the Arch Rock entrance gate! It is a beautiful 8-mile drive from the gate to the parking lot. Cars and pedestrians are all over the place here so be careful, drive slow and enjoy the scenery!
Pro tip: If you are heading to Tunnel view from the Arch Rock gate, park on the smaller parking lot on the left side before the Wawona Tunnel. The view is just as nice and you can take a hike up the hill on the Pohono Trail to see a few more beautiful views from different heights! It was our favorite hike for the whole family.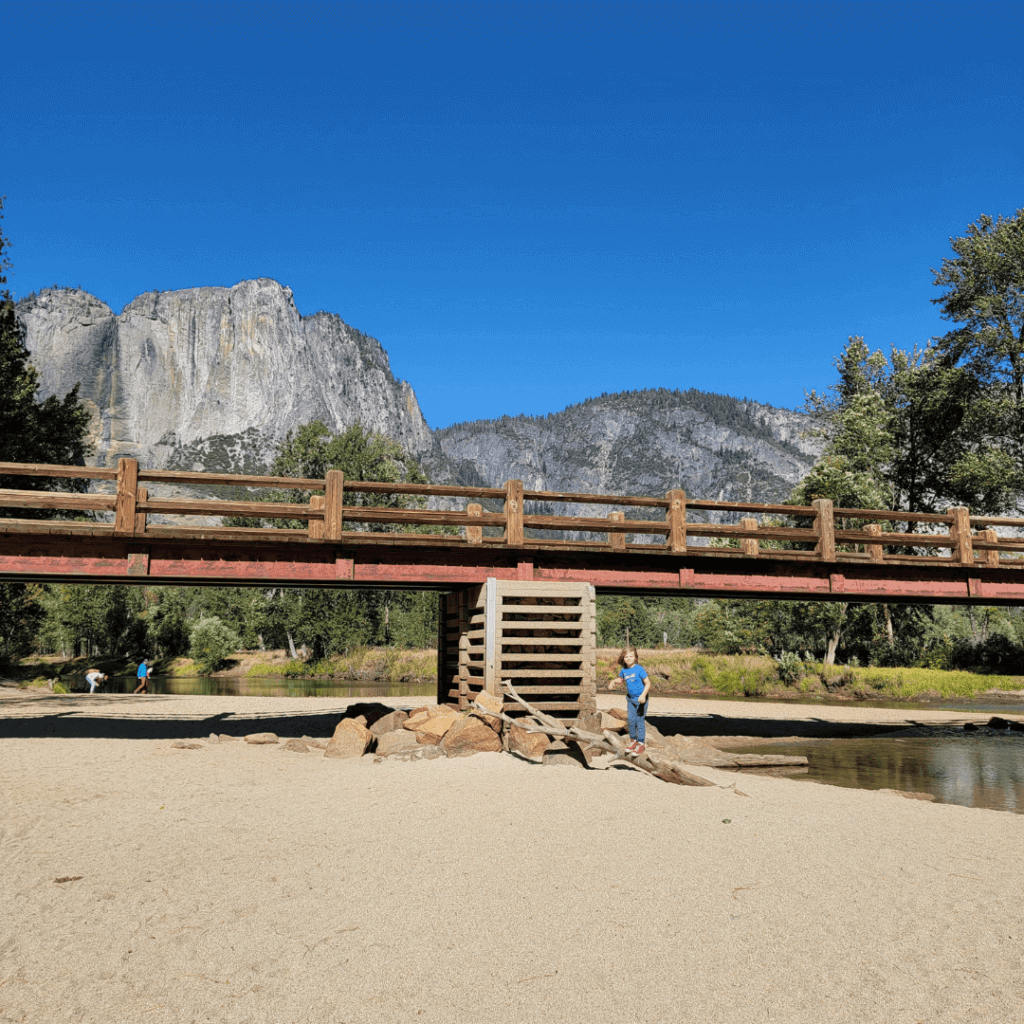 Swinging Bridge Picnic Area
There are actually two "Swinging Bridges" in Yosemite. One is right on the Valley Floor and offers gorgeous views all around. This bridge doesn't actually swing. The original was replaced decades ago with this sturdier bridge after enduring years of damaging flood waters.
We found that this is a great place to take a walk after the long drive to the park, or to stretch your legs a bit before getting in the car to drive back home. You can also walk below it and play around in the water or on the beach area. There are picnic tables, grills, bathrooms and great views!
Swinging Bridge in Wawona
The swinging bridge in Wawona actually does swing and is a popular swimming hole in the Summer! We have not ventured here yet but will on our next trip and I will report back!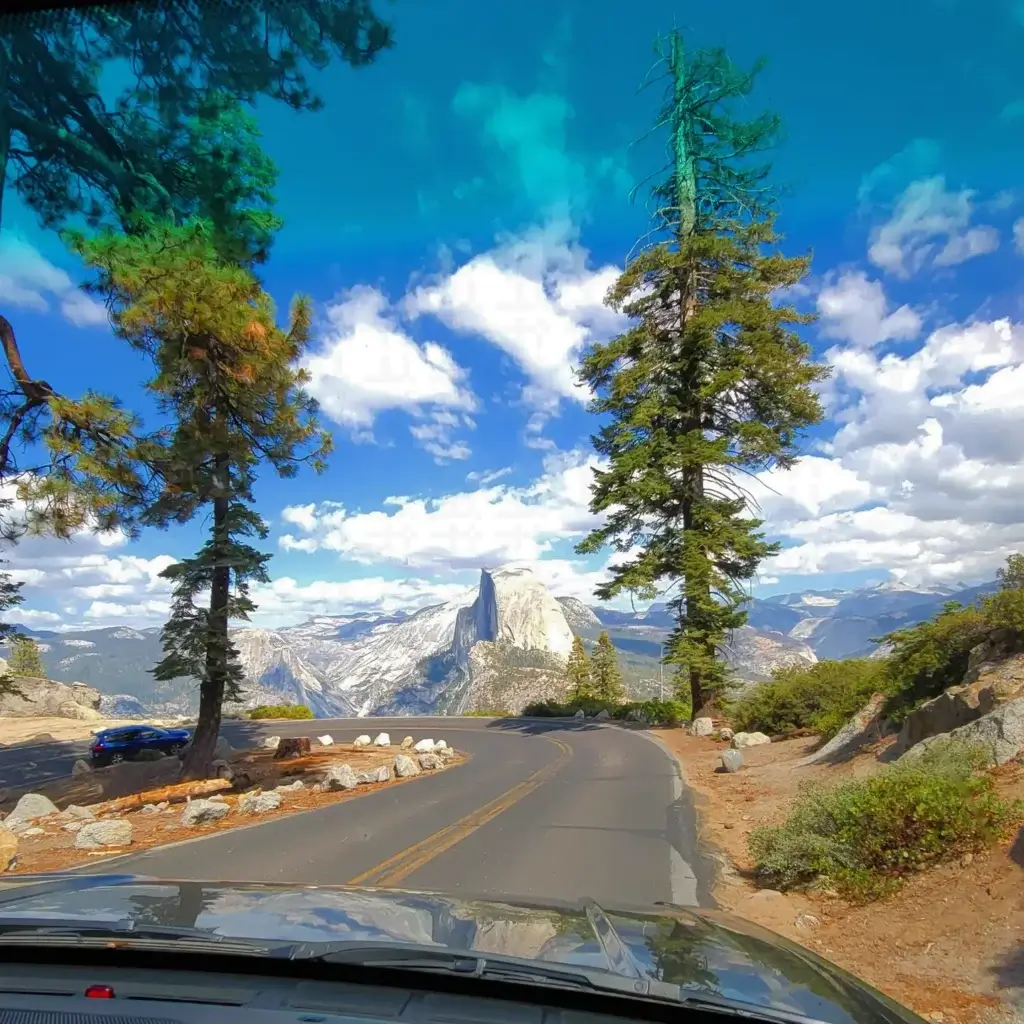 Drive to Washburn Point and Glacier Point
The Glacier Point Road that takes you up to Washburn Point and Glacier Point is closed for the 2022 season for repairs (and winters) but save this for next year!! It is phenomenal. Every time I saw this landscape, I couldn't believe my eyes. Washburn point is the first, less popular but equally as gorgeous stop, and my favorite actually! Once you pass this point and head on to Glacier, the road starts to get twisty and skinnier. Hang on tight if you are the passenger! Glacier is stunning but you have to share it with WAY more people.
This was one of my favorite parts of every single Yosemite trip we have taken so far. It is a MUST-SEE.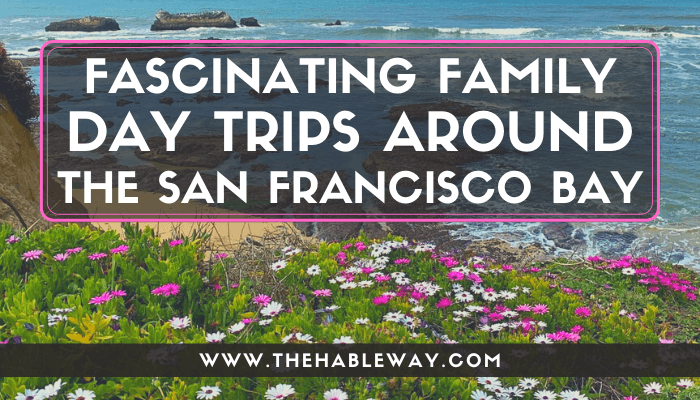 Fascinating family day trips around the Bay Area are easy to come by if you know where to begin! 2021 was the first year that
Read More »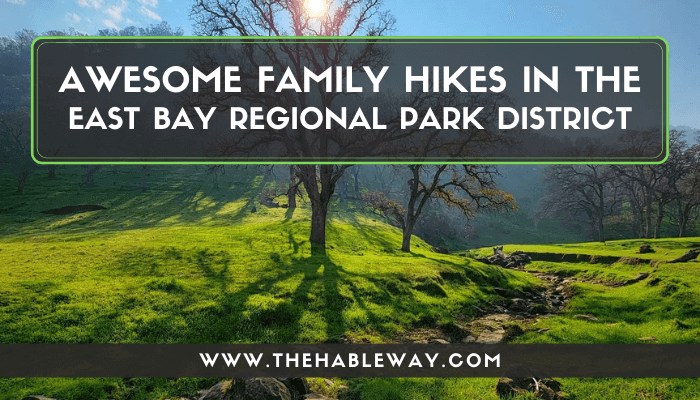 The East Bay Regional Parks District is beautiful system of 73 parks in Alameda and Contra Costa Counties in the San Francisco Bay Area of Northern
Read More »