2021 was the first year that The Hable Way has lived in California! Inside of that first year, we checked off a lot of exciting boxes on our bucket list of adventures. We decided to put together a quick, easy Bay Area roadmap for you to use if you are ever in the San Francisco area! Click the text links below the map image to learn more about each location. If you would like to follow us head over to Instagram and Facebook to get more Bay Area inspiration!
We may earn a commission, at no extra cost to you, if you click through any of the links below and make a purchase with one of our affiliate partners.
Half Moon Bay, California
Half Moon Bay is what dreams are made of! The mountains and the sea battle for the glory, but everyone wins here. There is absolutely something for everyone and it has quickly become one of our favorite destinations. On a last minute whim, we checked to see if there were any reservations available for Easter weekend. Luckily, we found a place that was both dog-friendly, and available for a stay from Sunday to Wednesday. During off-season it worked, but I'm not sure how well it would pan out during the Summer.
Here are a few things I would suggest if you plan to take a day trip to Half Moon Bay!
Take a walk along the coast
There are plenty of opportunities to take a stroll along the coast. Either way up high on the towering cliffs overlooking the ocean, or down in the sand directly on the beach! Our favorite trails are Devils Slide Trail (Montara side parking), the California Coastal Trail, and the Wavecrest Trail. For more ideas and info head over to the Half Moon Bay Trail Guide!
Sit outside and have lunch with an ocean view
You can have it all in Half Moon Bay. Whatever you are craving for lunch is likely an option here, and you can enjoy it with a panoramic view of the Pacific Ocean. There are breweries, seafood specialties, and global cuisines to choose from. Visit Half Moon Bay Eats to see if your favorite feast is available!
Go shopping on Main Street
Head down to Main Street for all the dining, shopping, and socializing you can pack into one day! The atmosphere is so welcoming while you stroll past the diverse styles of the shops, boutiques, and restaurants. This is also where the world-famous Half Moon Bay Pumpkin Festival is held! For a complete list of places to see, visit Half Moon Bay Main Street.
Muir Woods National Monument • Mill Valley, CA
If you are looking for those tall, beautiful redwoods that California brags about, Muir Woods is a great place to start! As a National Monument, it is under the Parks Service so that National Parks Pass will get you in, but you still need a reservation for parking.
The trees here are around 400-800 years old and stand up to 250 feet. There are a few different trails you can take, up high among the trees, or down below along Redwood Creek. Some of the trails have a boardwalk and paved path to use. This is a great place to spend a few hours, resetting your soul to the tune of nature.
After your redwood experience, you can head over to nearby Mill Valley or Sausalito for a waterfront lunch! Head to the Muir Woods National Monument page for more info or straight to GoMuirWoods.com for reservations!
All those super chill beach vibes that California is known for, can be found in Santa Cruz. It is such a fun place to walk around. With plenty of options for lunch, shopping and fun at the boardwalk, you can spend tons of time here without getting bored!
Here are the things I would suggest you do with a day in Santa Cruz!
Spend a few hours at the Santa Cruz Beach Boardwalk
Rediscover your inner child at the Beach Boardwalk! Who could say no to a seaside amusement park brimming with nostalgia? In the Summer, they feature movies on the beach and live bands on Friday nights! Check out more about the Beach Boardwalk here!
Take a hike at Henry Cowell Redwoods State Park
Henry Cowell is in incredible state park on the edge of Santa Cruz. This place left me surprised and in awe of its beauty. We took the Redwood Grove Loop Trail which is about a mile around and filled to the brim with big trees! This is a very easy, accessible way to see Redwoods for all.
Visit Natural Bridges State Beach
The iconic Natural Bridges State Beach is a well known place for watching birds, whales and other sea life. In the Fall and Winter, it is a hot spot for monarch butterfly migrations. There are hiking trails, picnic areas and a great sandy beach. It is one of the most photographed coastal icons in California.
Santa Cruz County has 29 miles of coastline to enjoy! If you are looking for a great spot to swim and play, or to relax and take in the dramatic views that are common on the California coast, there is a beach for you in Santa Cruz! There are plenty of pet-friendly options too! Pick your perfect beach in Santa Cruz here.
Dine and Shop in Capitola
I have wanted to stop by Capitola on our way back from Monterey a few times and I finally got the chance to visit on our last trip to Santa Cruz. I wanted to see the colorful houses in Capitola Village. It just so happened that where we sat down for dinner, I got a front row seat! As small as Capitola is, it's downtown is filled with great dining, shopping and beautiful views of the coast!
Talk a walk down the Santa Cruz Wharf
Did you know the wharf extends a 1/2 mile into Monterey Bay? At 2,745 feet, it is the longest wooden pier in the United States. If you prefer not to walk from the street, you can drive your car onto the pier and park. There are plenty of options for lunch and shopping right on the pier. Don't forget to walk the whole way to the end to see the famous barking sea lions! Learn more about fun things to do at the Santa Cruz Wharf.
Take A Whale Watching Tour
We merely brushed the surface of yet another amazing coastal California town. I quickly put together a small birthday weekend trip to Monterey Bay for the sole purpose of whale watching just 2 days before arriving.
We arrived Saturday afternoon and checked in around 4 pm. We had plenty of daylight left so we got Ozzie comfortable in the pet-friendly Hilton Garden Inn Monterey and went to find some dinner! There are lots of park paths and trails to walk on so we were able to keep road crossings to a minimum, which I always look for and appreciate with kids. We had a great dinner at the London Bridge Pub then headed back so we could get a good night's sleep for our big whale watch in the morning.
It was about a 1.5 mile walk from the hotel to the end of Old Fisherman's Wharf where we caught our whale watching boat. We arrived around 8:20 AM so all of the stores and restaurants were not opened yet. You could still see how it would come alive later in the day with all of the bright colors and workers getting ready to open!
We set sail with The Princess Monterey at 9 AM. This particular boat is 110′. I wasn't planning on getting on a small boat with the intent to go searching for the largest beasts in the ocean! It was clean, comfortable and the staff was awesome. I'd absolutely recommend this whale watching tour company and plan to take trips with them in the future.
After we disembarked, we got to walk down the wharf past all of those stores & restaurants. Now filled with people and excitement! We stopped by some souvenir stores and went on our way back to the hotel. After picking up Ozzie & our items, we went home. It was a quick, fun-filled weekend and it was a dream come true to see the whales! I can't wait to go back and see more of this fun town!
Take A Drive Down Highway 1 to Big Sur
We wanted to squeeze one last adventure into 2021 so we booked a trip back to Monterey for New Years Eve. We stayed at the same hotel as we did for the whale watch, the Hilton Garden Inn Monterey. We arrived just before sunset so we got to see it set along the coast and it was incredible!
The last time we stayed at this Hilton, we got breakfast takeout from their restaurant, the Pacific Grill. This time we got to sit down and have a nice dinner. The food and service was excellent!
On New Years Eve, we drove down into Carmel for some coffee and pastries. Carmel is such a cute town. Lots of boutiques, plenty of choices for coffee and breakfast, and just an all around really nice place! I can't wait to go back there to explore more.
After filling our bellies with those delicious pastries, we drove down the coast on Highway 1 to Big Sur. We took Ozzie along on the ride so we weren't able to stop and hike anywhere but saw plenty of stops that we could check out next time. We got to see the iconic Bixby Bridge, beautiful views, and more jaw dropping vista points that we could count! The drive down Highway 1 through Big Sur is absolutely a must-do when you come to the area!
Marin Headlands • Sausalito, CA
Have you ever wondered about those iconic views of the Golden Gate Bridge? The ones with the city in the background, Alcatraz and all the pretty boats traveling under the bridge. To get that perfect shot, look no further than the Marin Headlands. Drive down the 18% grade single-lane coastal road that will open your imagination to the vast history and beauty of the Headlands. You can get an upclose look at historic military installations and have the opportunity to hike coastal trails, bike, and bird watch before taking a stroll down the beach to soak in those dramatic views.
The Marin Headlands is also home to the largest marine mammal hospital in the world. The Marine Mammal Center is open to the public. The hours are Friday-Monday from 10AM – 4PM. Free tickets must be reserved in advance.
To read more about the extensive history of the Marin Headlands, head over to the NPS!
Alcatraz Island • San Francisco, CA
Most of the time, when people hear "Alcatraz", they think of the famous federal inmates that were kept there. It turns out, there is so much more wild history to this island that I wasn't aware of. No matter how much you think know about Alcatraz, there is so much more to learn! I left wanting to read more about the role it played in the Civil War, the American Indian occupation of 1969 and the inmates who attempted to escape the island!
The ferry service from Alcatraz City Cruises has a flawless operation. The boarding, disembarking, and whole process were easy from start to finish. The tickets include the ferry transportation, the cellhouse audio tour provided by the Golden Gate National Parks Conservancy, and the Federal Lands Recreation Enhancement Act Fee.
Alcatraz is part of the National Park Service! Check out the Alcatraz Island page for more info.
Mount Diablo State Park • Walnut Creek, CA
At 3,849 feet, Mount Diablo is a dominant and isolated feature in the Bay Area landscape. If you are looking for a spectacular view, Mount Diablo is the place to go! Drive the whole way to the top but hold on tight! It gets thrilling quickly between the steep edges and sharing the twisty road with other cars and bicyclists!
There are plenty of fun things to do at Diablo. There are a number of trails to choose from, picnic areas, camping, and unique features like Rock City's wind caves. If you drive the whole way to the top, there is a large parking lot where you can see panoramic views of the area and visit the Summit Visitor Center!
After you are done hiking and checking out the scenery, you can drive down into Concord or Danville and get some lunch or ice cream.
Check out the Mount Diablo State Park page for more info.
East Bay Regional Parks • CA
Del Valle Regional Park • Livermore, CA
Del Valle is a mountain bikers heaven. Luckily, there is plenty of space for everyone else too! I was worried about sharing outdoor space when we got to California. We came from Central Virginia, where if we woke up early enough or visited "high traffic" areas during the week, we could still manage to spend most of our adventures uninterrupted. Were we spoiled? Yes! It turns out that you can do that in CA too, given the sheer amount of useable outdoor space. You just have to time it correctly!

We have only spent time hiking at Del Valle. You can camp, boat, and fish there as well. Depending on a few factors, there is also swimming and kayaking during certain times of year. When you are done with your outdoor activities, head to one of Livermore's numerous wineries for top rated wines from California!
Las Trampas Regional Wilderness Park • San Ramon, CA
Las Trampas was a fun surprise! So much so that we went back twice inside of one week. There are quite a few trail options, each with its own unique features. This gem is easily accessible to all of the Bay Area and invites hikers, horse riders and pets to join in the fun. If you head to the very top, you will find an incredible view! As you inch up the steep Rocky Ridge View Trail, Mount Diablo will slowly begin to emerge from above the hills! If you prefer a slightly less calf burning workout, you can take the Bollinger Creek Loop Trail where you might run into a few friends. Check out the video below!
Round Valley Regional Preserve • Brentwood, CA
Round Valley was magical! We have driven past this preserve so many times and assumed it was only meant for horseback riding. I'm glad we decided to look into it more and go for a hike. It felt as if we stepped into a fairy tale in search of something elusive. The main set of trails makes a big loop of about 4.5 miles or you can turn off and connect to Morgan Territory Regional Preserve or Los Vaqueros Watershed for more mileage. This hike is great for kids because it is laid out in a way that will keep them busy. There are a few bridges to cross, animal paths to loop around on, and plenty of neat things to look at! It is a beautiful protected space that is home to a wide variety of wildlife including the endangered San Joaquin Kit fox, and Golden Eagles!
Point Reyes National Seashore
If you are looking to check National Park locations off your bucket list, this is in incredible one to start with in the Bay Area!! Point Reyes has it all! Dramatic coastal views, a shipwreck, the iconic Cypress Tree Tunnel, tons of wildlife viewing, and more. Our daytrip there was quick, but filled with all of the awesome highlights of the National Seashore.
You can camp, hike, spend a day at the beach, or stroll up (and then down) to the lighthouse to see if you can spot any whales out in the ocean. There are plenty of coyotes there so be aware of your surroundings. Keep your eye out for herds of Tule Elk, which are native and only found in California! We found a large herd by Drakes Bay!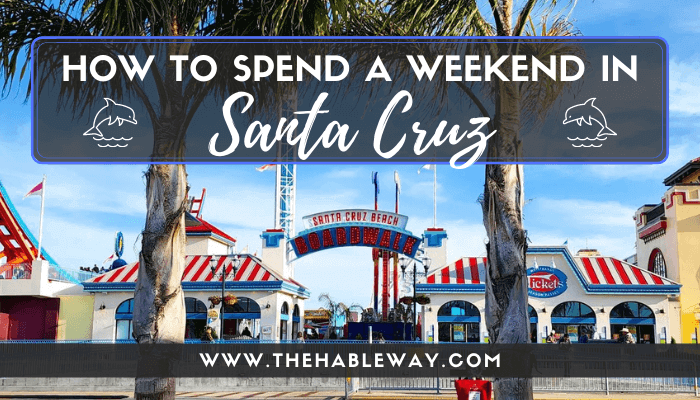 If you are looking for a great family trip, look no further than the Central CA Coast! Santa Cruz is a fun place to visit. With
Read More »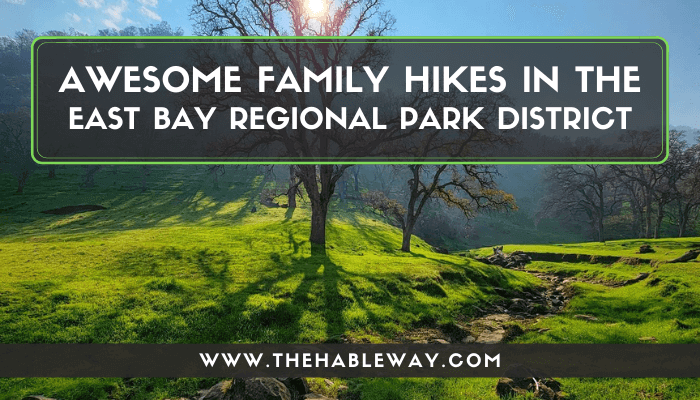 The East Bay Regional Parks District is beautiful system of 73 parks in Alameda and Contra Costa Counties in the San Francisco Bay Area of Northern
Read More »