It is no surprise that California is home to some of the most beautiful drives in the country. Here are a few of our favorite drives that we have had the pleasure of experiencing since arriving in CA. I cannot wait to see this list grow!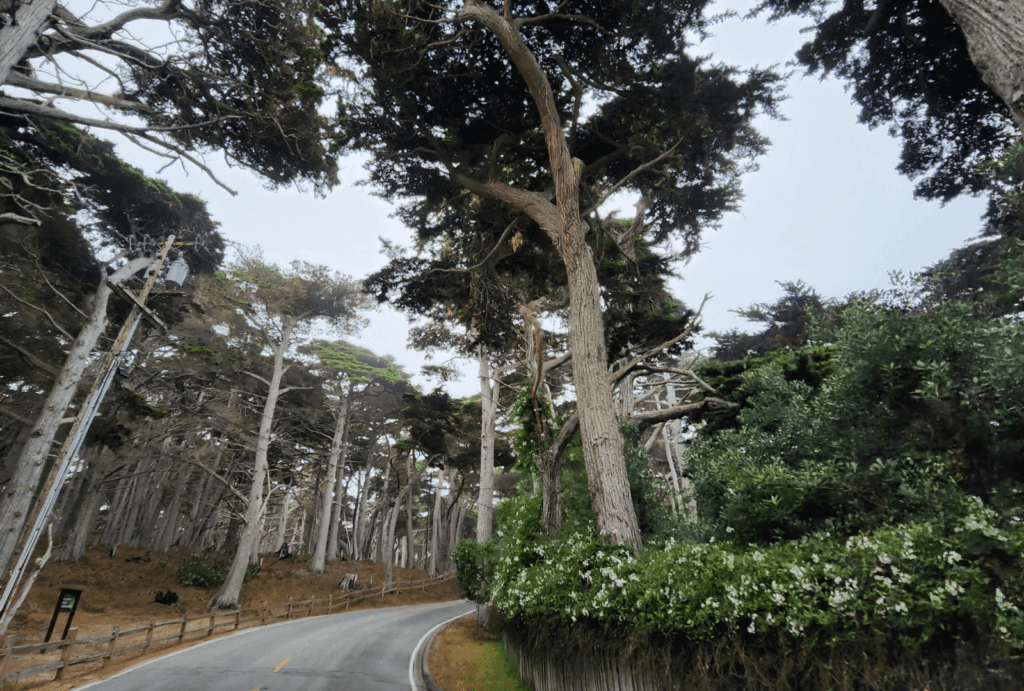 Pacific Grove Gate to Hwy 1 Gate
17-mile drive sure feels like an alternate universe. I could barely believe my eyes driving past the biggest (eight figure) mansions we've ever seen. It is a very unique drive and offers a wide variety of landscapes to enjoy. You will pass expansive beaches, golf courses that are wedged between the road and the coast, humungous mansions, and Cypress tree groves, all mixed in along the rugged coastline! It costs $11.25 per car and is reimbursed if you spend $35 or more at any of the Pebble Beach Resorts Restaurants.
I recommend starting at the Pacific Grove Gate and driving to the Highway 1 Gate. It flowed well this way and nearly all of the stops had parking or pull off areas on the right side. This way, you also finish the drive passing through the Pebble Beach Resorts area where you can work on getting your entrance fee reimbursed. Then, you can quickly access to North or South Highway 1 to move on to your next adventure.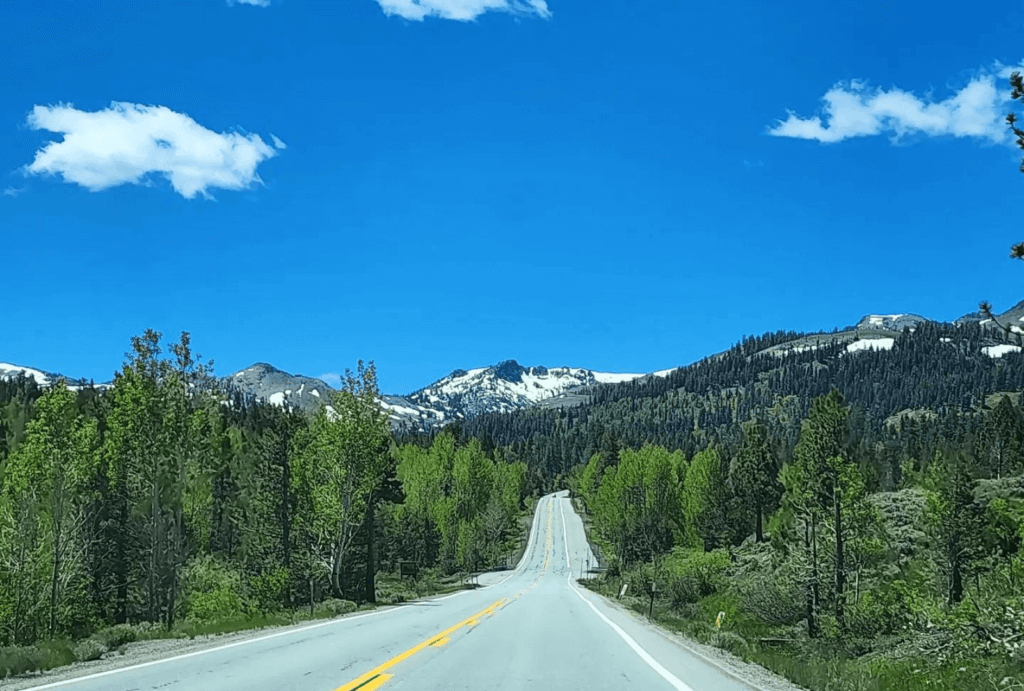 Picketts Junction to Peddler Hill Scenic Viewpoint • CA-88
On a recent trip to Lake Tahoe, we thought we would try a different way back to the Bay area instead of driving through Sacramento. It turned out to be my favorite part of the whole trip! There are a few inviting lakes scattered around with viewpoints and gorgeous trees lined the whole way up to the snowcapped mountains. It is absolutely beautiful. If you are looking to skip "Sac" (as the locals call it) to or from the Bay Area and Tahoe, take this route!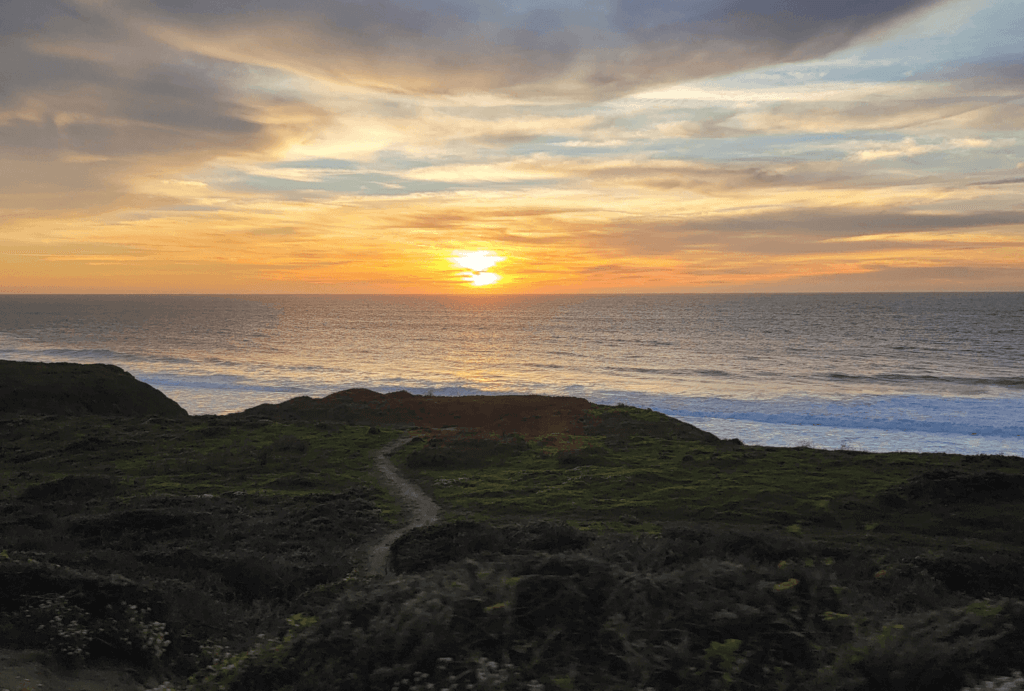 Pacifica to Pescadero • Cabrillo Highway (Hwy 1)
Obviously, there are no "bad" views where Highway 1 hugs a large portion of the California coastline but there are a few spots that are more epic than others. You can take photos like the one above directly from the passenger seat of your moving vehicle.
My first glance of the Pacific ocean was when we first moved here and took a day trip to Half Moon Bay for lunch. If you begin in Pacifica, you will pass the world famous Taco Bell Cantina that is right on the edge of the ocean! Once you head up the hill towards Half Moon Bay, you will pass through a tunnel. Either side of the tunnel has access to the Devil's Slide Trail. It is the perfect place to stop for a walk and look for whale spouts. It is elevated nearly 500′ above the ocean for an incredible view before heading into town and getting some delicious food.
Once you make your way out of Half Moon Bay, continue south to Pescadero State Beach where you can pull off along the way and enjoy the endless ocean views!!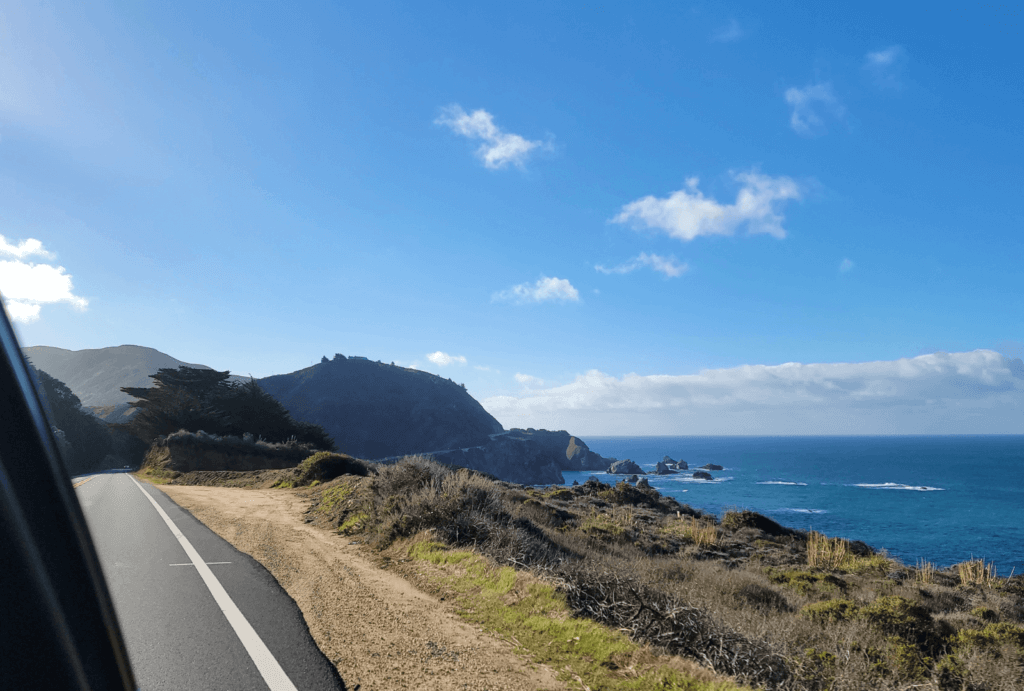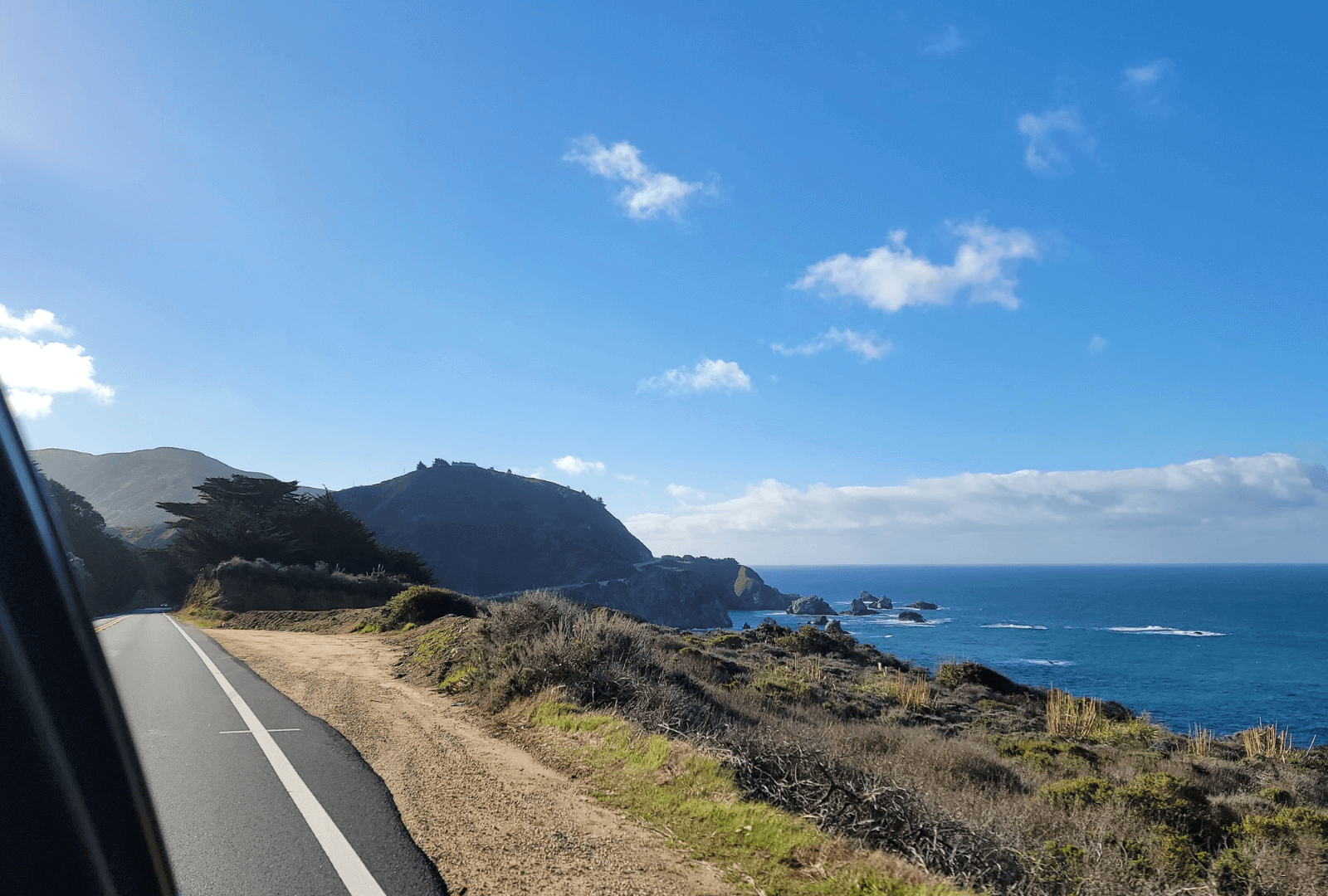 This stretch of Highway 1 is easily one of the most beautiful drives I've ever taken. We started our drive in Carmel after grabbing a coffee and some delicious breakfast croissants from a cute shop downtown. The Carmel Highlands serve as the gateway to the Big Sur coastline. With these views, you'll see why it is home to some of the most expensive real estate in the country.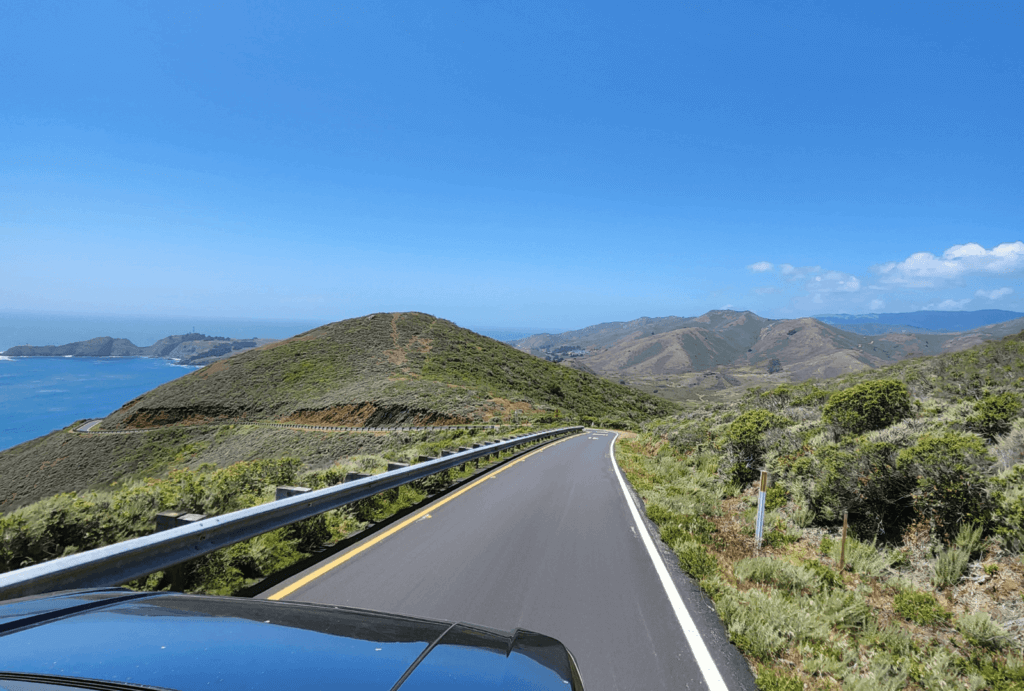 Golden Gate Recreation Area
After you enter the Marin Headlands, you can do a quick loop to see a few gorgeous views of the Golden Gate Bridge or you can turn right at the circle and head up Conzelman Road. This is where the fun begins! It has yet another ridiculously awesome view of the bridge and surroundings before becoming a single lane one way road on the edge of the coast. It is an 18% grade and has a guardrail.
Once you pick your jaw up off the floor, you'll feel a bit safer as the road moves away from the edge. No worries though, the beauty is still in full swing! You'll pass by the remnants of Battery Rathbone McIndoe. You can continue out to the end and find parking for a network of trails to other batteries, see the Nike Missile site, or visit the Marine Mammal Center (Free but advance reservations required). You can plan to do this quick beautiful drive or spend an entire day there!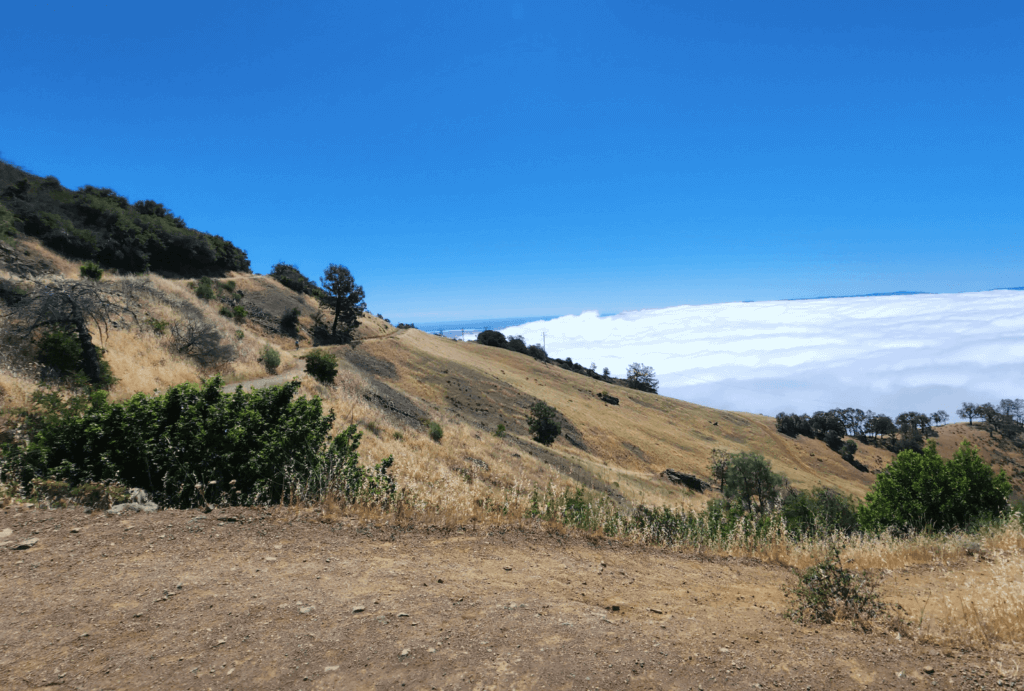 North Gate Entrance to Mt Diablo Summit & Visitor's Center
There are only 2 entrances to Mount Diablo by car. You can enter the North Gate via Walnut Creek or the South Gate via Diablo. The North and South Gate roads meet in the middle at the Junction Ranger Station where everyone comes together to reach the summit. At the top, there is a large parking lot with bathrooms, or you can continue the climb and to the smaller parking lot at the very top. Here, you can stroll through the exhibits in the visitors center, stand atop of the 3,849 foot peak and soak in nearly 360 degree views from the observation deck! 
This road is heavily traveled by bicyclists in both directions so you have to stay very alert as it is combined with steep cliffs and close edges in some places that leave no room for error. It costs $10 per vehicle unless you have a California State Parks pass.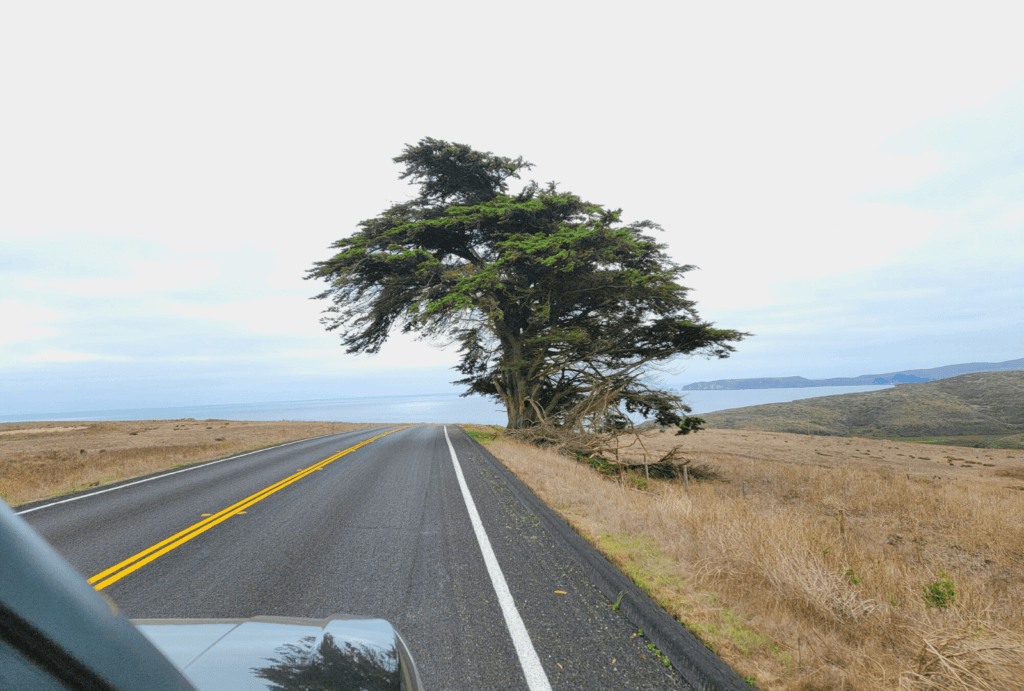 Point Reyes National Seashore
Point Reyes Shipwreck to Point Reyes Lighthouse
On your way into Point Reyes National Seashore, there is a little shop called the Inverness Store. Behind it, you will find an area that you can park to walk back to the Shipwreck. Once you check that off the Point Reyes bucket list, head North on Sir Francis Drake Blvd. You can take this road the whole way to the Point Reyes Lighthouse! There are many beautiful stops along the way, the Cypress Tree Tunnel and Drakes Beach to name a few! Be sure to take the drive the whole way to the Lighthouse parking lot and walk the 1 mile (roundtrip) to see the visitor's center and lighthouse. It is worth every step.
Interesting wildlife notes about this area:
I've never seen more coyotes than I did in this 16 mile drive. There were tons of them! Also, keep your eye out for herds of Tule elk. They are one of two native Californian elk species that are only found in small clusters across the state.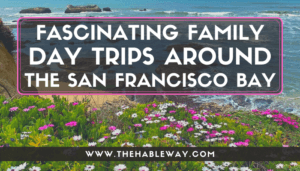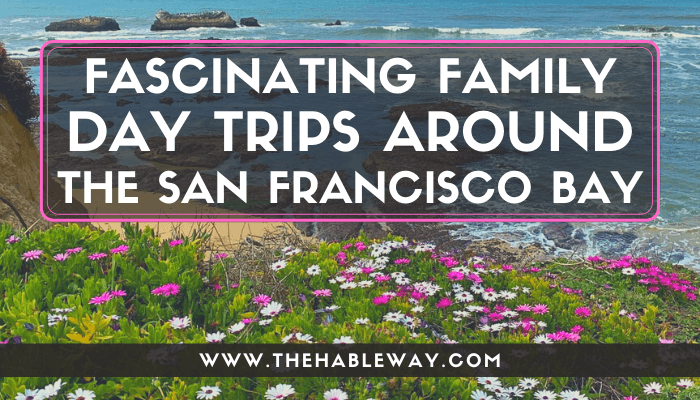 Fascinating family day trips around the Bay Area are easy to come by if you know where to begin! 2021 was the first year that
Read More »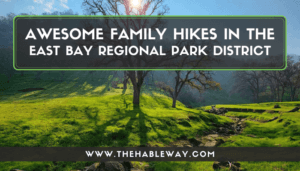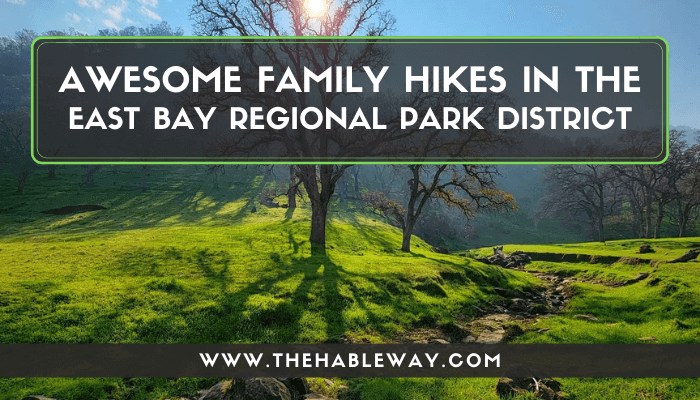 The East Bay Regional Parks District is beautiful system of 73 parks in Alameda and Contra Costa Counties in the San Francisco Bay Area of Northern
Read More »