Prior to living in California, every time I heard of Monterey or really anywhere on the California coast, I thought it had to be what dreams are made of! It turns out that I was right. 
We recently spent the weekend in Monterey for our annual whale watch and  and were able to hit so many amazing, iconic spots in a short time. Here are our recommendations for a weekend in Monterey!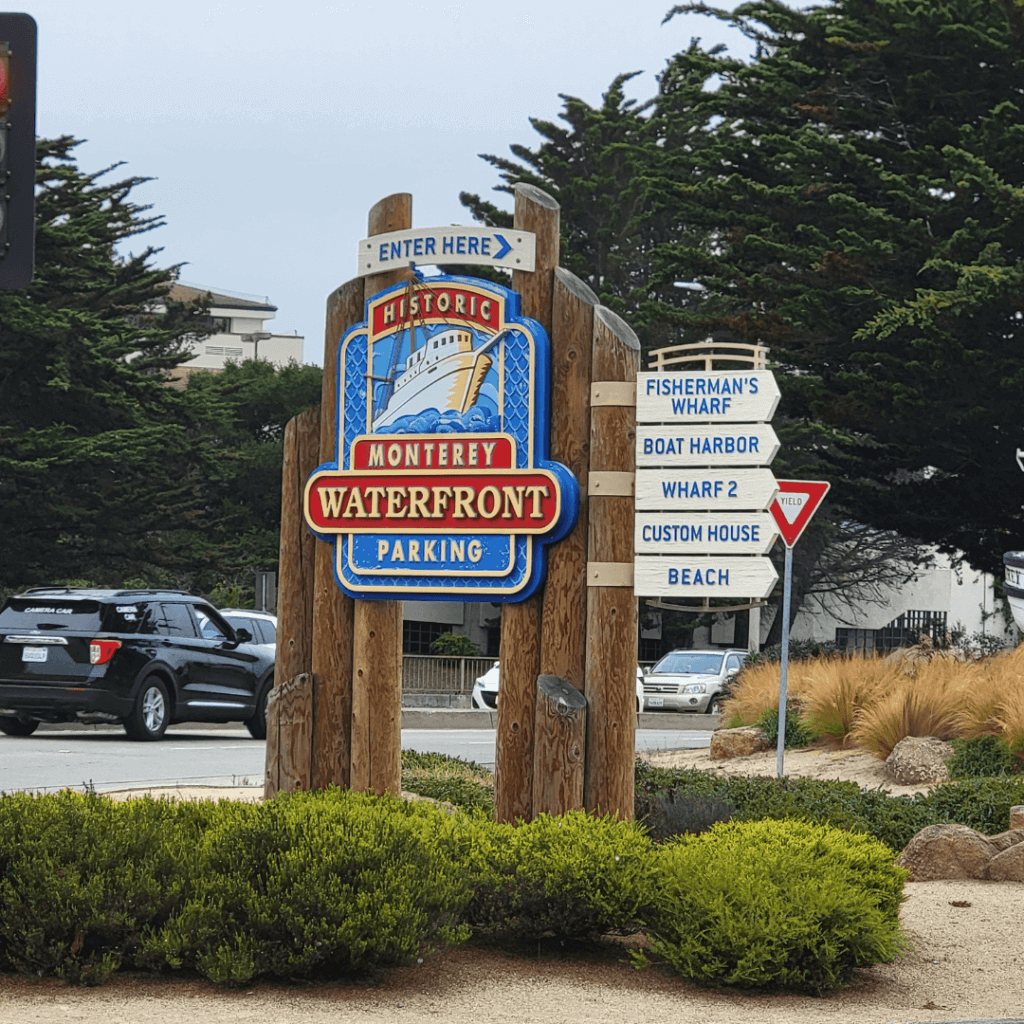 The Hable Way is an affiliate of Hilton and partner with Get Your Guide. If you click through any of the external links and make a purchase, we may be compensated by these companies at no extra cost to you.
We stay at the Hilton Garden Inn Monterey every time. We have spent a ridiculous amount of time in Hilton hotels and have found that they are consistent, clean and usually pet friendly! 
• Free WiFi
• Nonsmoking Rooms
• Digital Key
• On-site Restaurant
• Connecting Rooms
• Outdoor Pool
• Fitness Center
• Pet Friendly Rooms
• Room Service
• Business Center & Meeting Rooms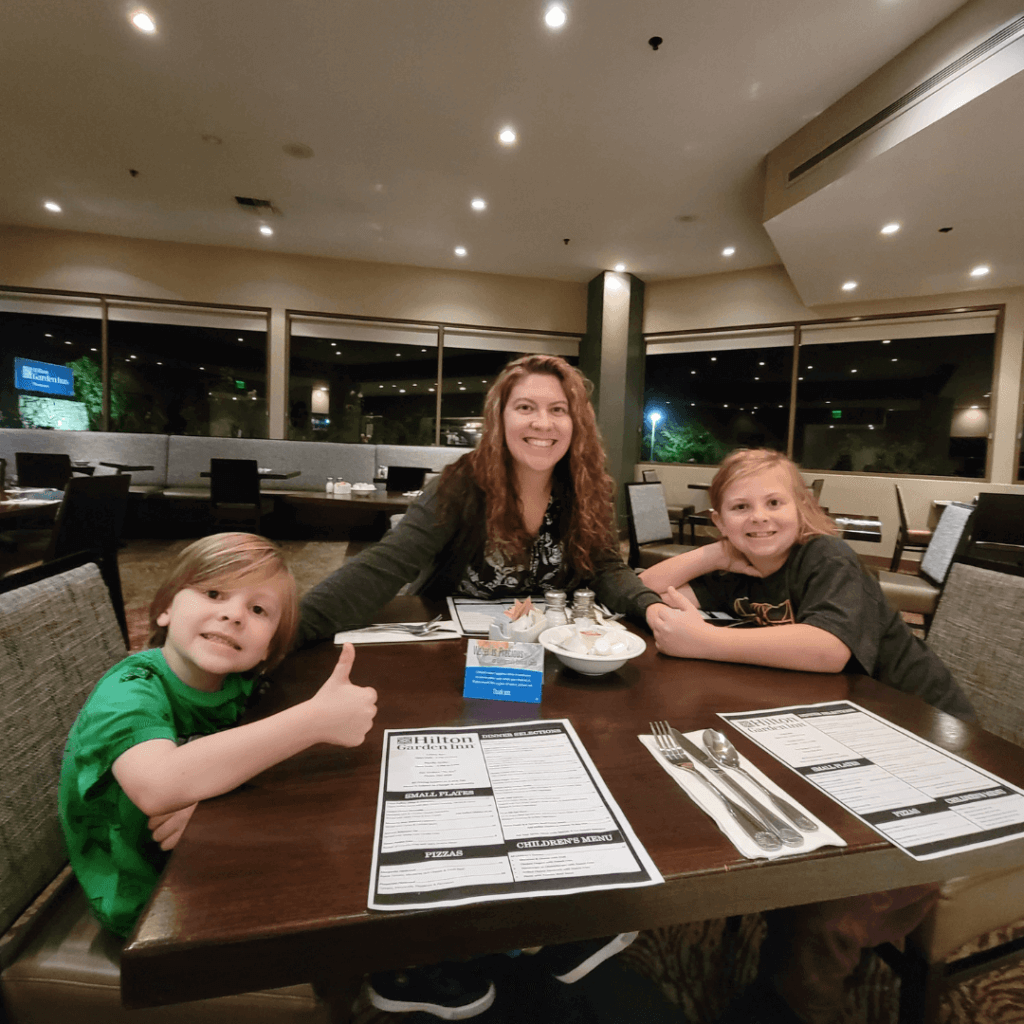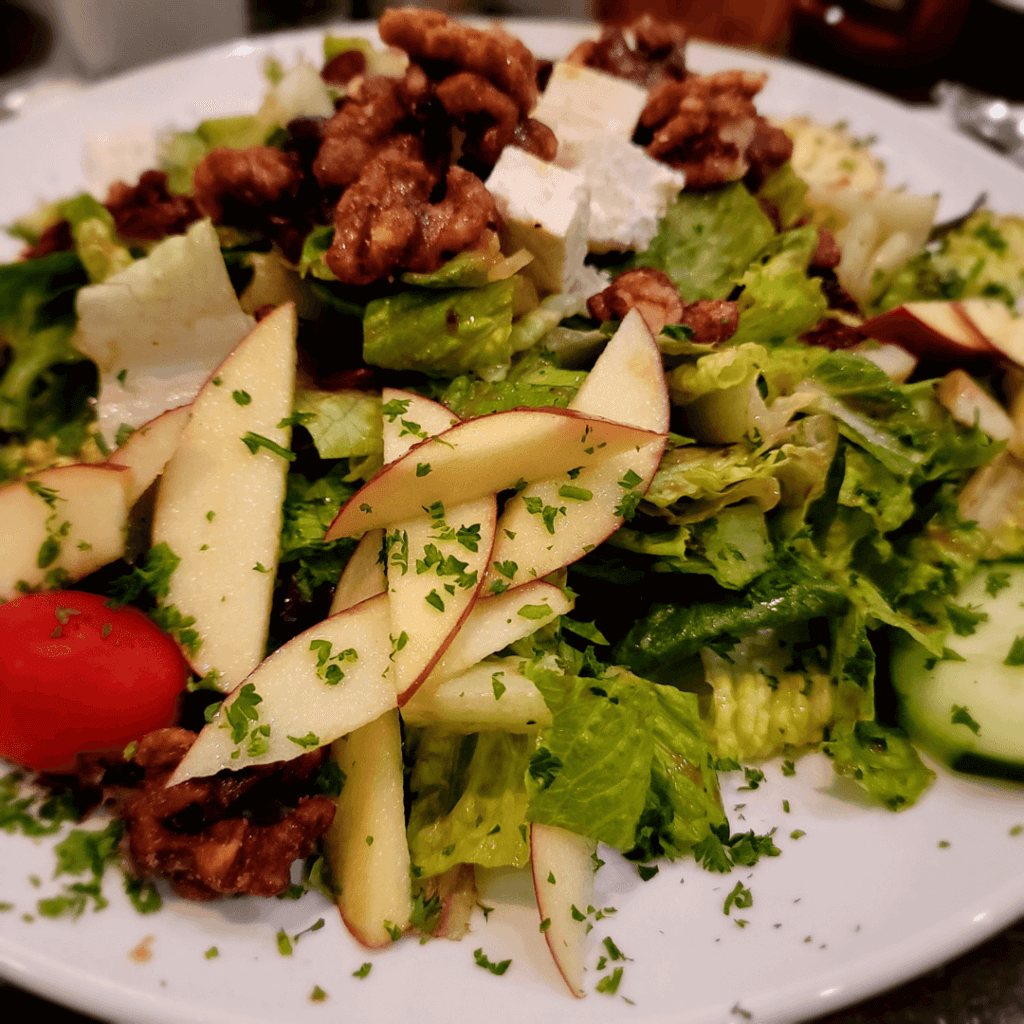 We generally arrive to our weekend destinations on Friday afternoons. We leave time to settle in, get the dog comfortable and then find a place for dinner! The Pacific Grille is conveniently located right on the Hilton Garden Inn property. The food has always been delicious and the staff is consistently friendly and attentive!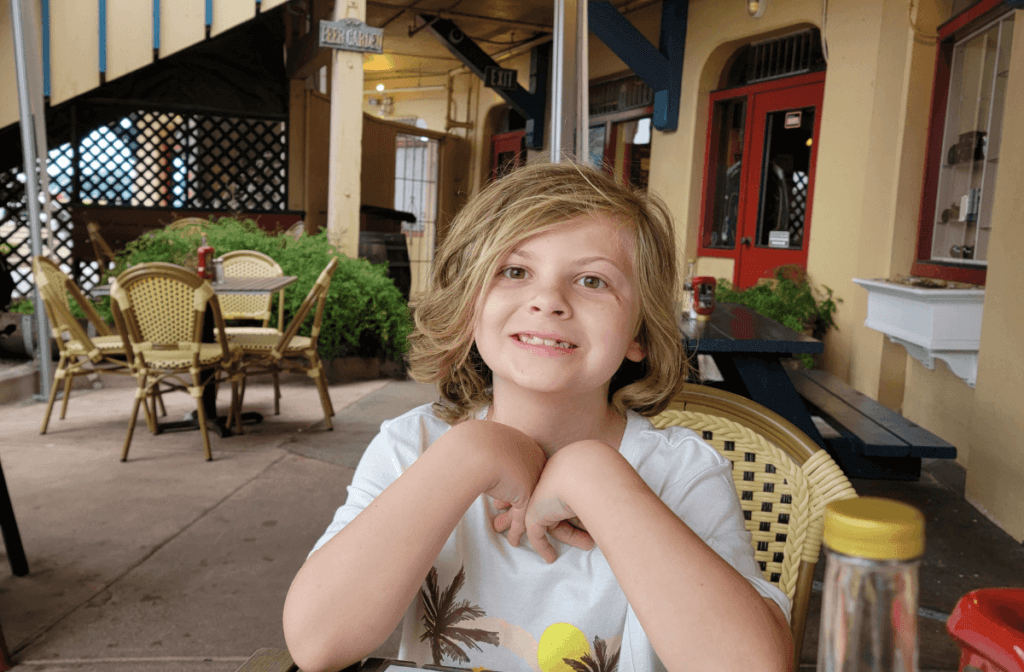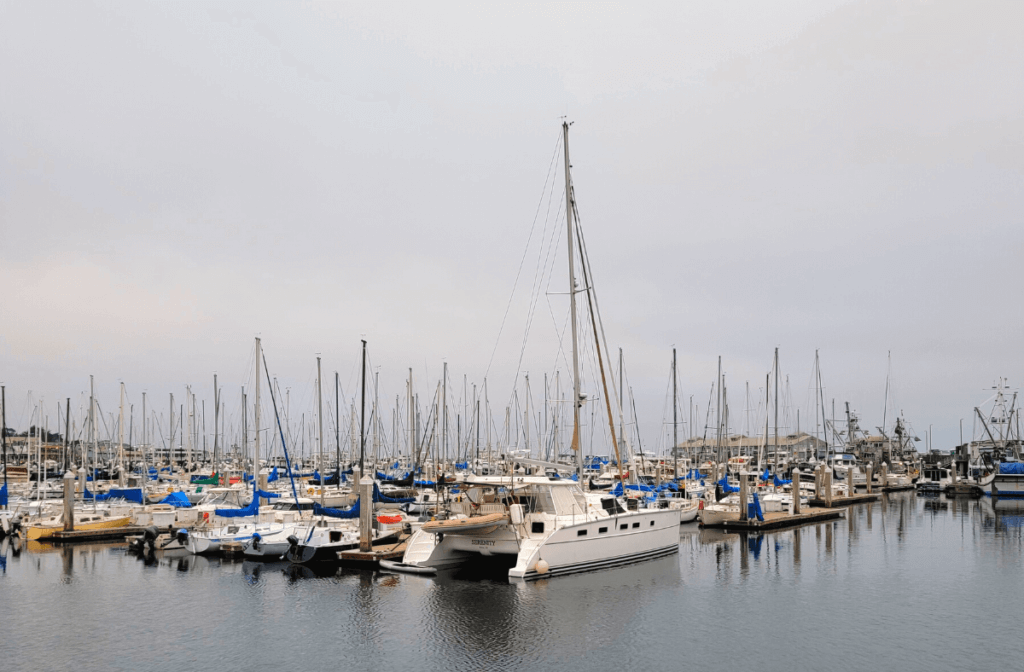 This pub has quite an atmosphere. It has amazing waterfront views with indoor and outdoor seating. It is  at the base of municipal wharf 2, so it is located close to lots of great things while being on the quieter side of the wharf area. There are great food choices and I've heard that the fish and chips are a must try so we will have to head back to try them out!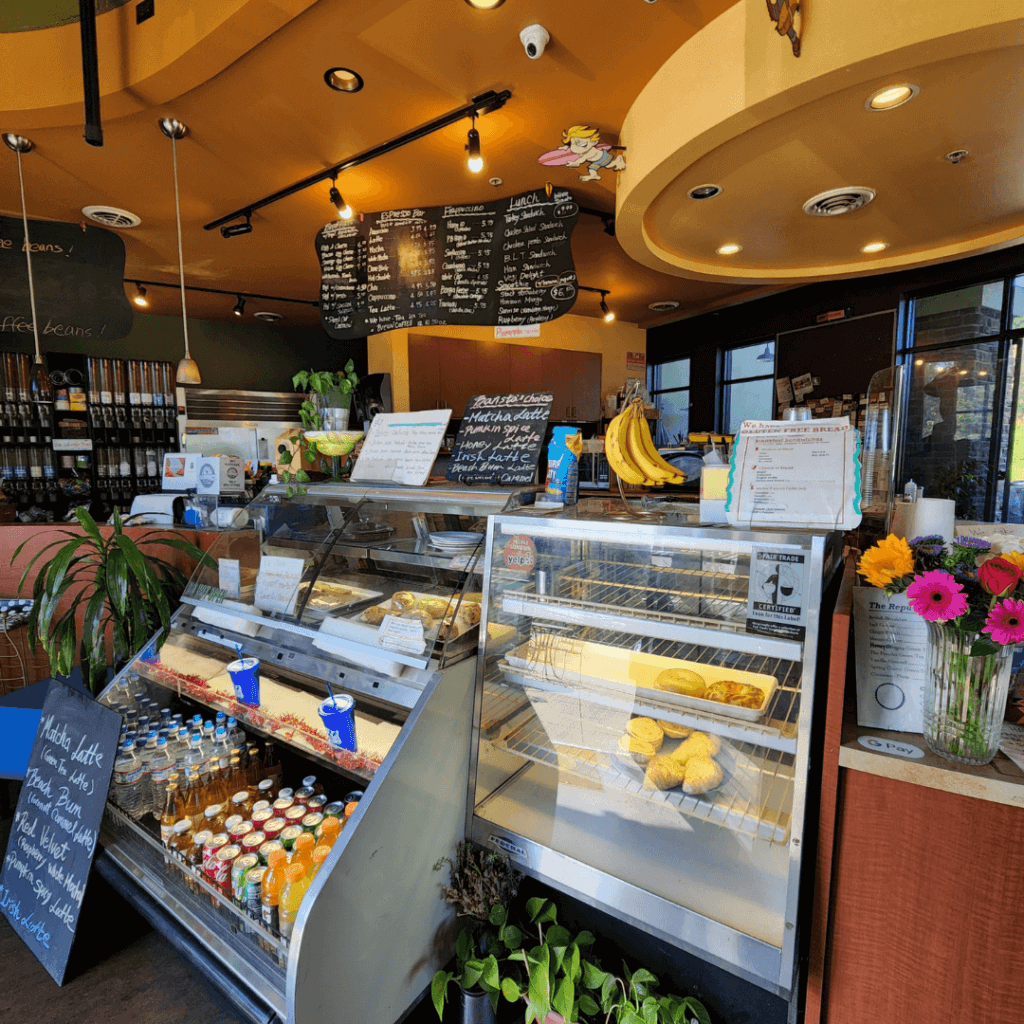 At the bottom of the hill, across the street from the entrance to the hotel, is a small collection of restaurants and cafes. We stopped in to Scott's Valley Coffee to get some hot beverages and enjoyed it enough to head back the next morning on our way out of town for more coffee and pastries! It is conveniently located next to a Mountain Mike's Pizza and a delicious-smelling Indian Bistro. 
Take a Whale Watching Tour
On our first trip to Monterey, I really wanted to go on a whale watching tour. Now it is something that I plan to do annually! 
We set sail with The Princess Monterey at 9 AM on a Saturday. This particular tour company has 100′ and 110′ boats. We have set sail on both of them and they were both clean, comfortable and the staff was awesome. I'd absolutely recommend this whale watching tour company and plan to take trips with them and others in the future.
Get all of the details and our recommendations here: Whale Watching in Monterey, CA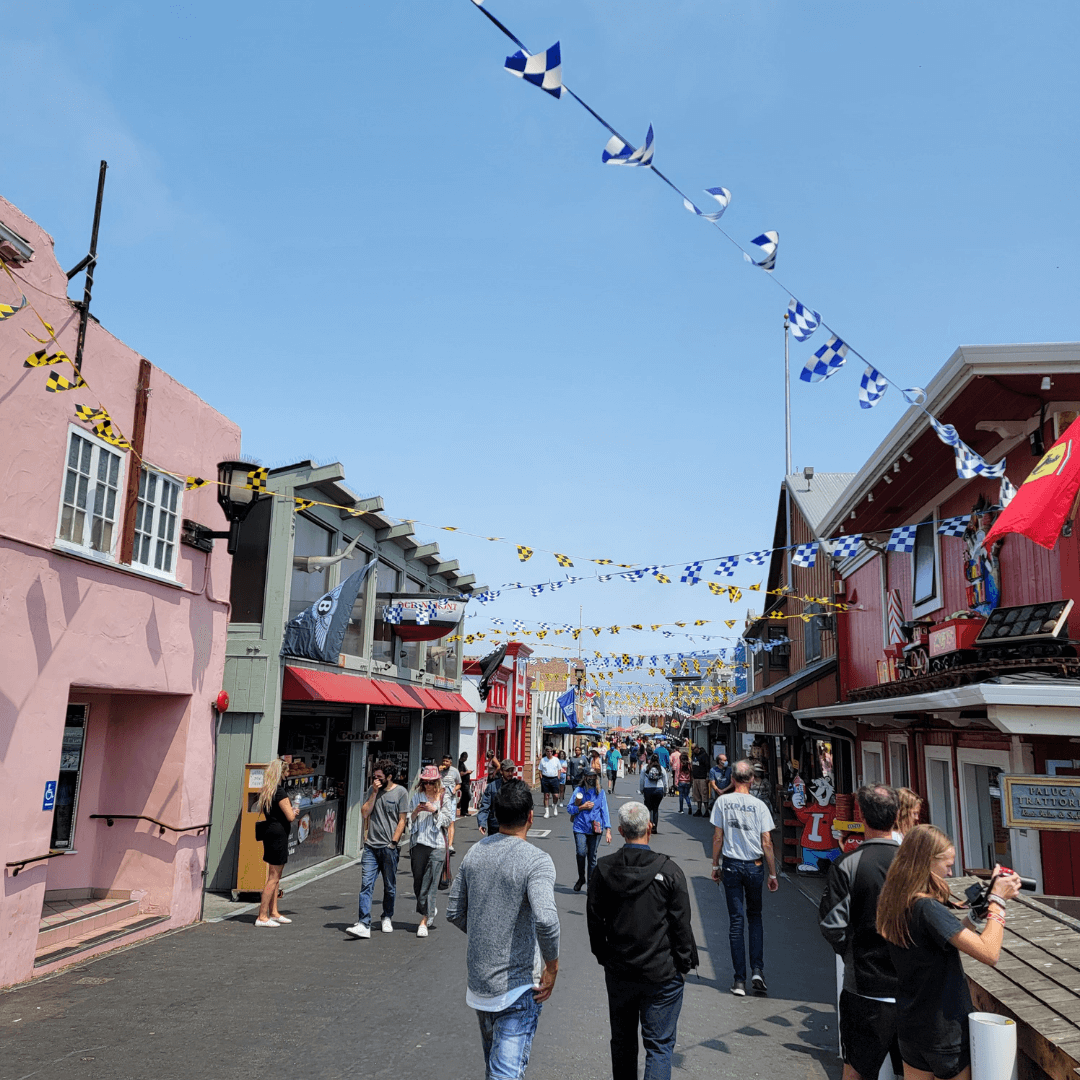 Check Out the Shops on the Old Fisherman's Wharf
Conveniently, the Princess Monterey is located at the end of the old Fisherman's Wharf. We usually pick sails first thing in the morning so everything is shut down. By the time we get back, it is teeming with life! The shops are opening and the restaurants are beginning to welcome people for lunch. The kids usually like to walk through some of the shops for souvenirs and then we begin our search for a delicious meal!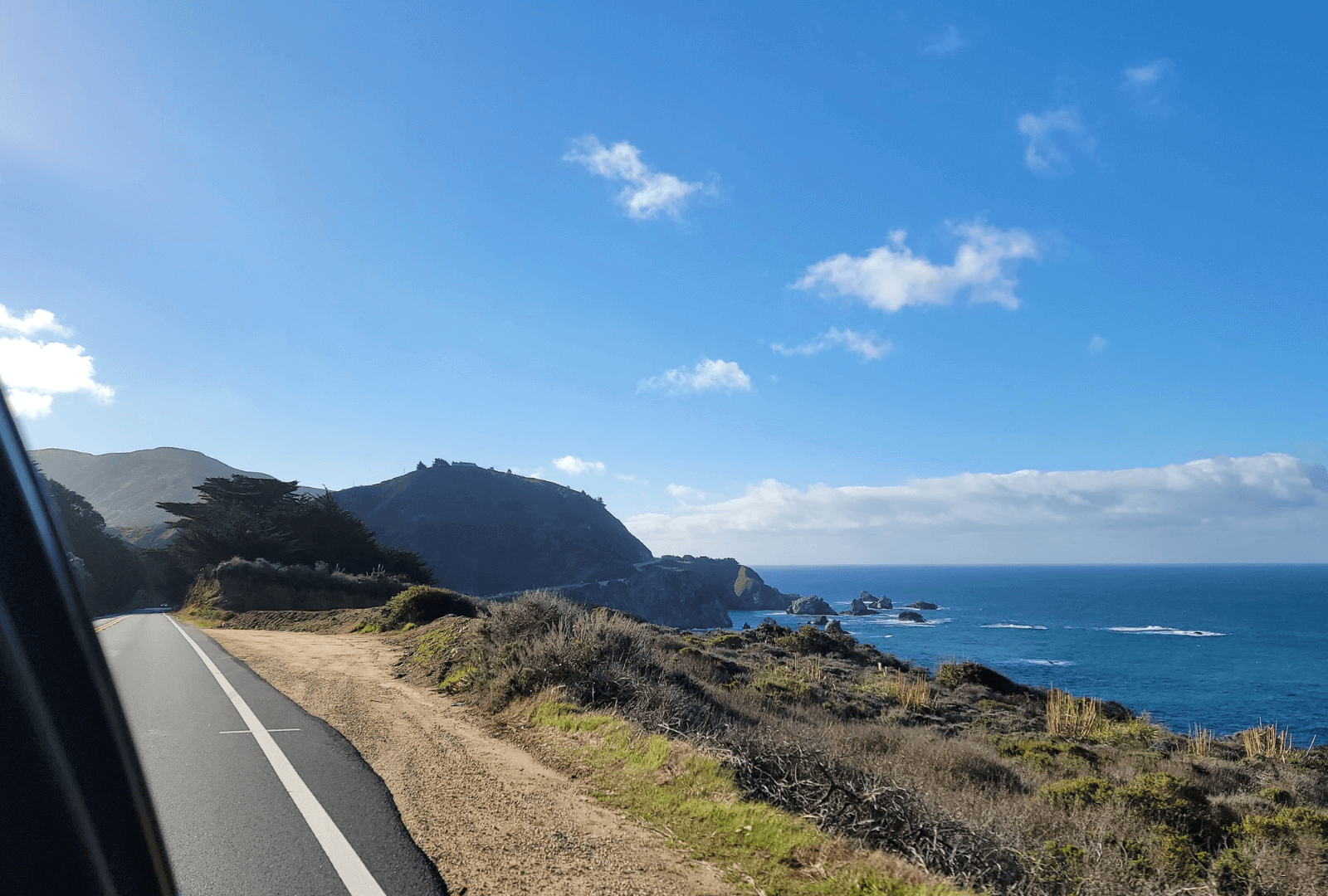 Take a Drive Down Highway 1 to Carmel, Notleys Landing & Big Sur
We wanted to squeeze one last adventure into 2021 so we booked a trip back to Monterey for New Years Eve. We stayed at the same hotel as we did for the whale watch, the Hilton Garden Inn Monterey. We arrived just before sunset so we got to see it set along the coast and it was incredible!
The last time we stayed at this Hilton, we got breakfast takeout from their restaurant, the Pacific Grill. This time we got to sit down and have a nice dinner. The food and service was excellent!
On New Years Eve, we drove down into Carmel for some coffee and pastries. Carmel is such a cute town. Lots of boutiques, plenty of choices for coffee and breakfast, and just an all around really nice place! I can't wait to go back there to explore more. 
After filling our bellies with those delicious pastries, we drove down the coast on Highway 1 to Big Sur. We took Ozzie along for the ride so we weren't able to stop and hike anywhere but saw plenty of places that we could check out next time like Point Lobos State Natural Reserve. We got to see the iconic Bixby Bridge, beautiful coastline, and more jaw dropping vista points that we could count! The drive down Highway 1 through Big Sur is absolutely a must-do when you come to the area!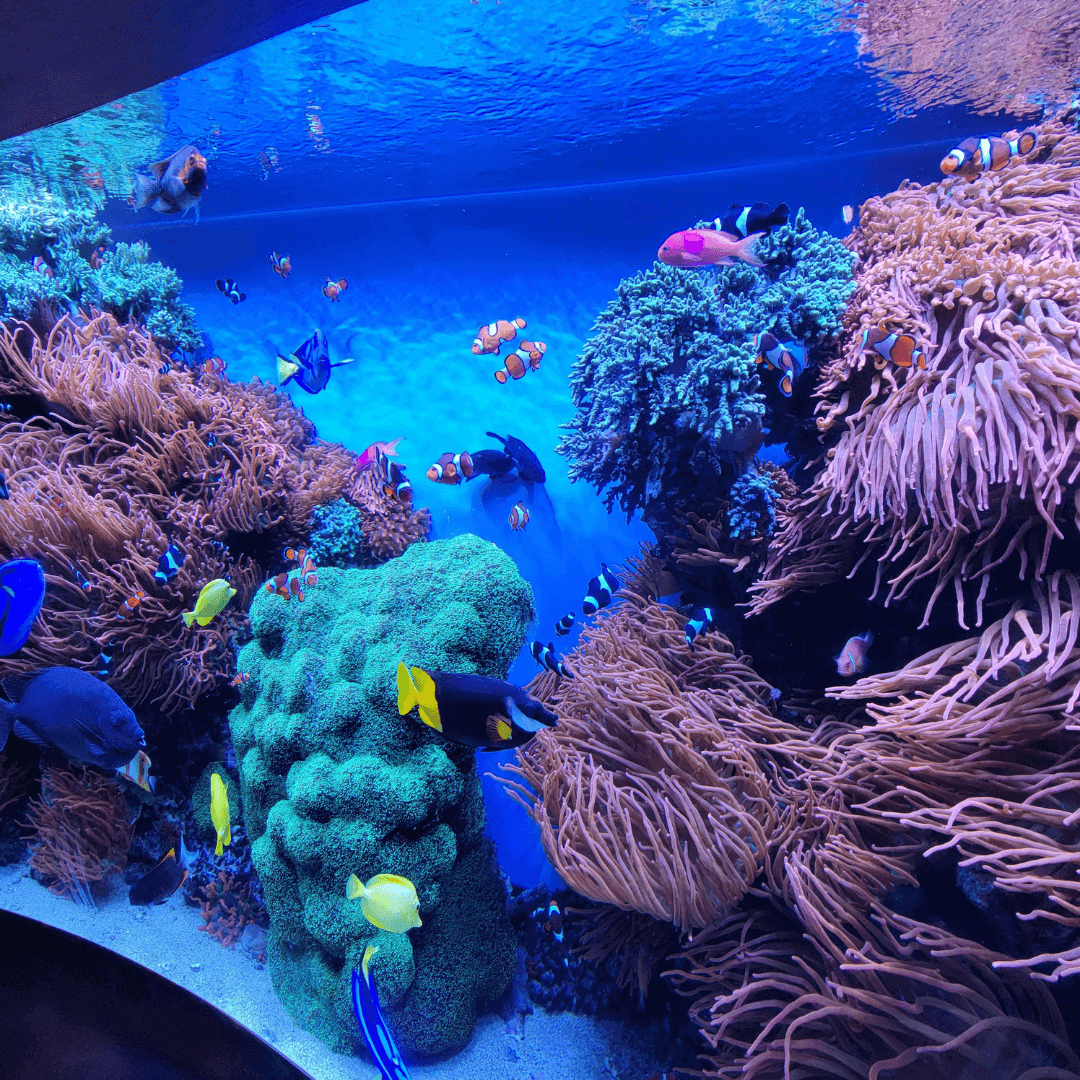 Visit the Monterey Bay Aquarium
This aquarium is absolutely beautiful. It is a well-oiled machine that has really great marine life conservation and education efforts for the Bay and greater Monterey community. It has tons of really cool exhibits and we all found a lot of things we enjoyed.
The whole Cannery Row area is worth a visit so be sure to set aside some time to stroll around and look in the shops! We also stopped by and got a great lunch and tasty beverage at the Salty Seal Brewpub. The only thing I would do differently next time is go during the week and/or not near the holidays!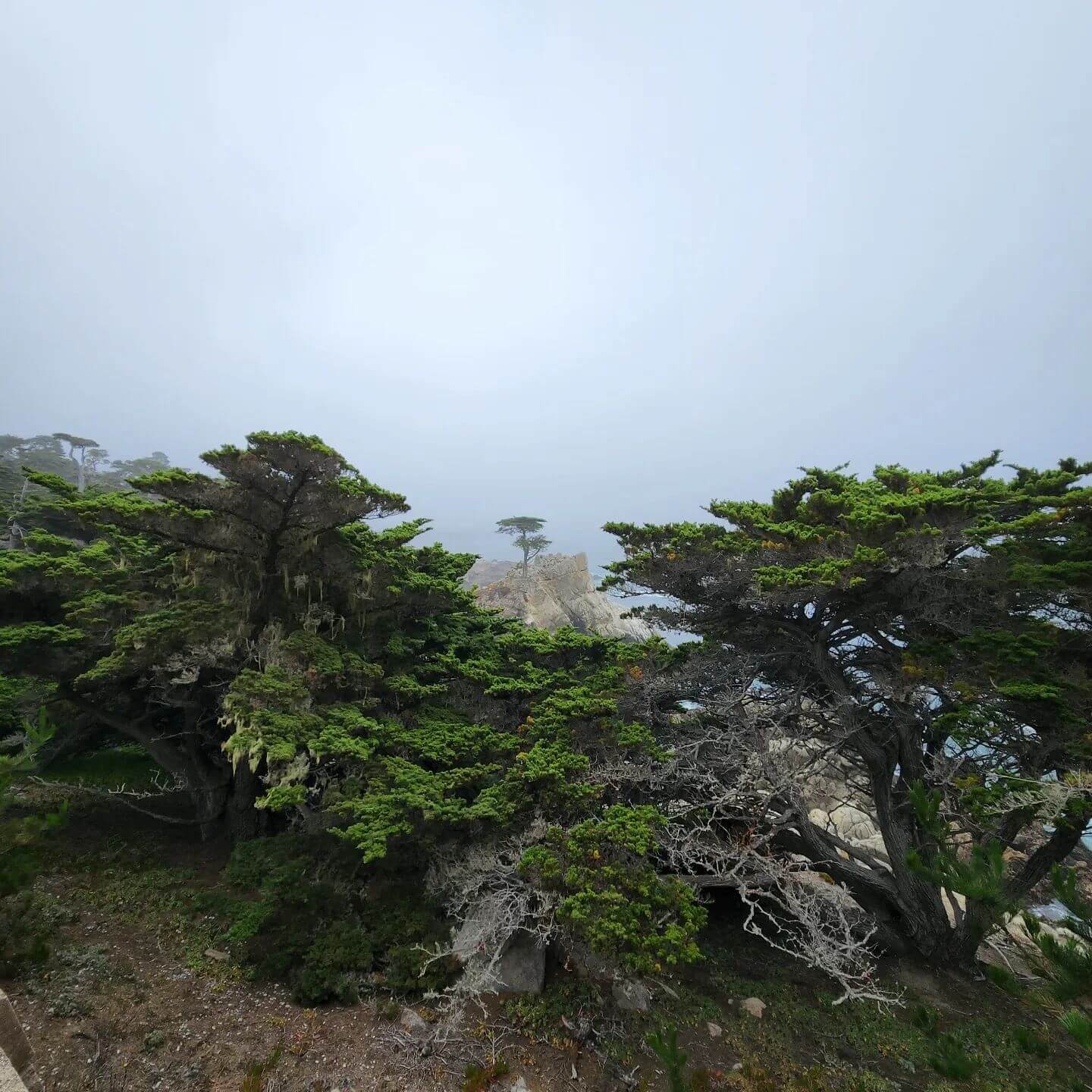 Cruise Through 17-Mile Drive
At first I thought, why would people pay money to drive down a road, it probably looks like the rest of the ridiculously beautiful California coast. Then I did it, and WOW! It was incredible from start to finish. It is totally enchanting, full of those gorgeous, dramatic coastal views, incredible houses and mystical forests. Covered in fog, it felt otherworldly at times. There are lodges, restaurants and more tucked into this beautiful part of California. If you are in the area, I think it is a great drive that you should do at least once! With all of the wildlife viewpoints, it'll even keep the kids interested!
Monterey would be an excellent choice for your next family getaway! It is just one of the million things you can do in the San Francisco Bay Area. Check out some other ideas in the post below!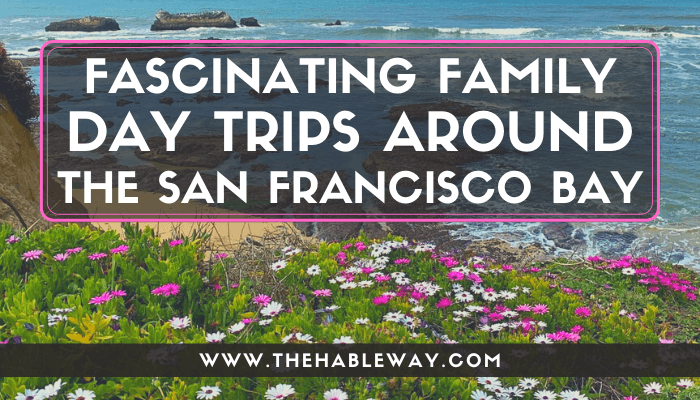 Fascinating family day trips around the Bay Area are easy to come by if you know where to begin! 2021 was the first year that
Read More »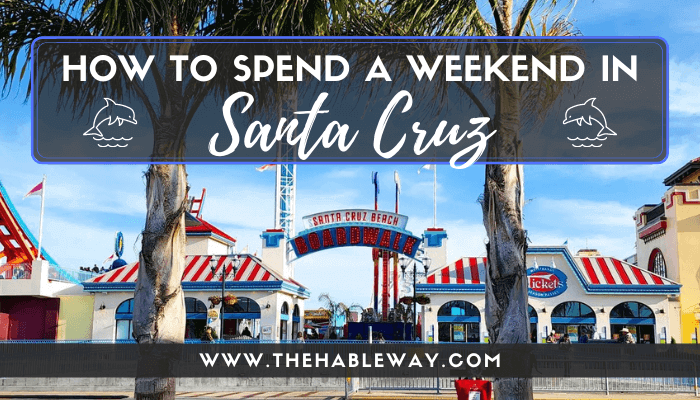 If you are looking for a great family trip, look no further than the Central CA Coast! Santa Cruz is a fun place to visit. With
Read More »